"Targeting Sun Damage with an IPL CosmetiCare" – A sponsored post written by me (a CosmetiCare Ambassador) on behalf of CosmetiCare.
As I get older, I have noticed a larger number of dark spots on my complexion. Known as sun spots, or age spots, they have been getting darker and darker, the more I am exposed to the sun. As a child, I was not a fan of my freckles, so I wanted to start wearing makeup at a young age to hide them. Naturally, the addition of age spots has me more interested in correcting the damage of the sun. Recently I spoke with Dr. Von Maur and Tannaz, a laser specialist at CosmetiCare who suggested an IPL at my last consultation.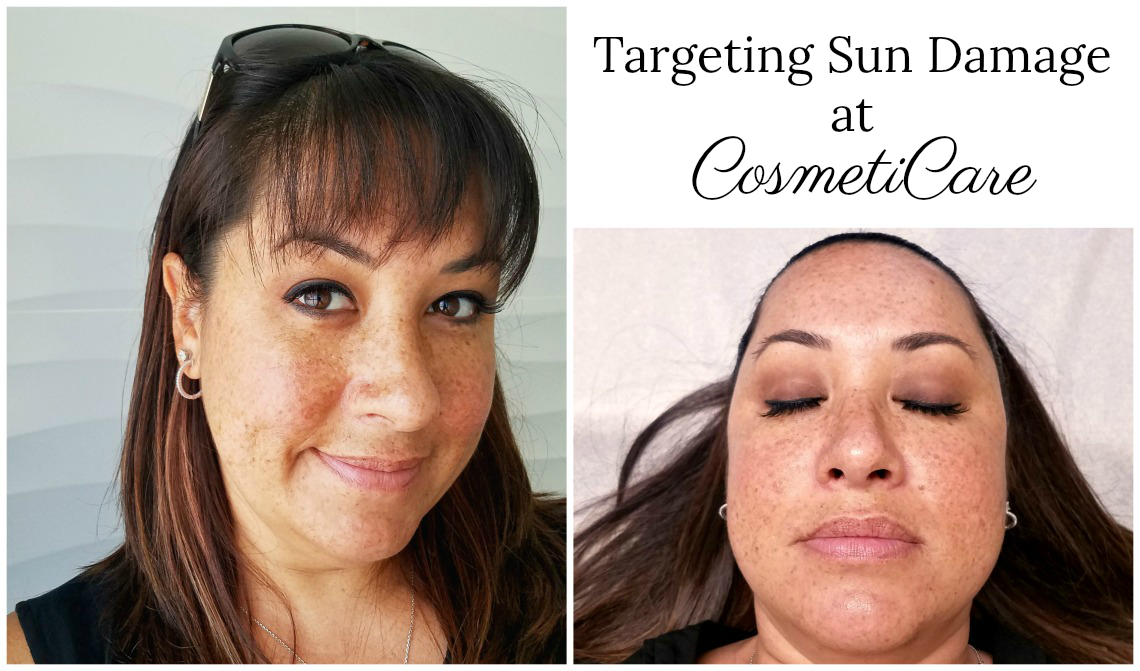 An IPL is an Intense Pulse Light laser treatment that targets brown or red pigmentation on the skin. It is primarily used to make the skin tone or color more even. Patients can expect:
Even skin color
Brightening and slight tightening of the skin
Added collagen near the surface of the skin to improve texture.
How does it work:
When undergoing an IPL treatment, a laser technician uses a hand-held device, controlled by a computer, to deliver an intense pulse of filtered light to the targeted area of the skin. This light is a broad spectrum of light with interchangeable filters that treats a number of different conditions like evening skin tone, lightening age spots or small blood vessels and even reduce hair and coloring for dark hair follicles.
Who are good candidates:
Not all skin types are good candidates for the IPL. Typically, IPL treatments are more effective on people with light, unmanned skin. Individuals with tanned or naturally dark skin could have issues with their skin pigment changing after treatment. IPL. Therefore, it is always a good idea to consult with a Board Certified Plastic Surgeon, which is why I spoke with Dr. Von Maur at CosmetiCare.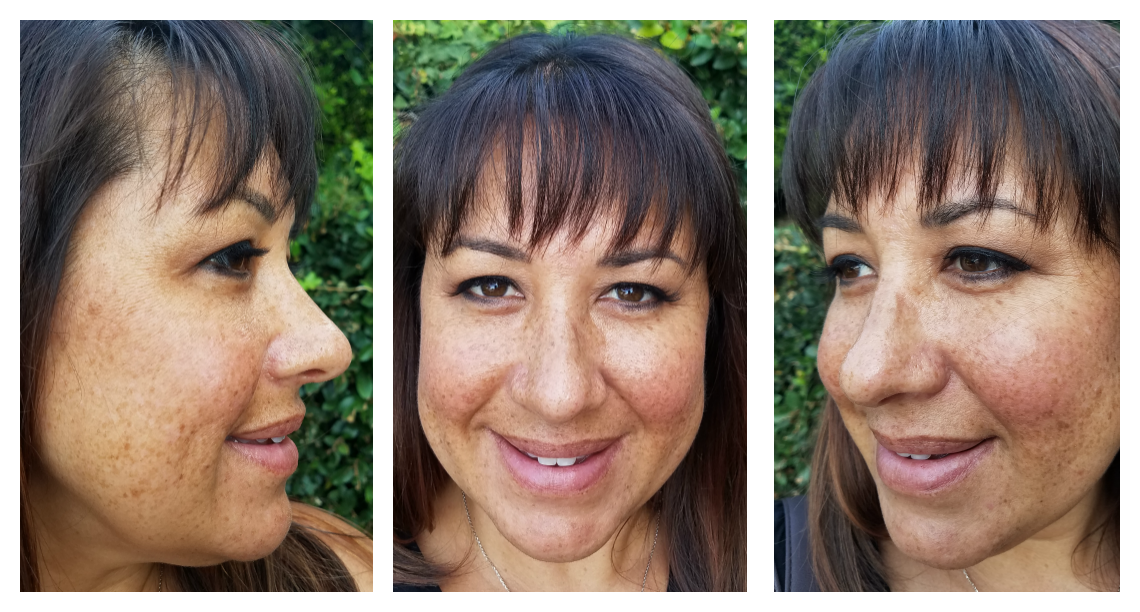 After discussing my options with Dr. Von Maur and Tannaz, we decided to try the treatment on a couple of sections of my skin, to make sure there wasn't any alteration of my skin pigment. Stay tuned to see what happened during my IPL treatment.
If you have been contemplating it looking into correcting sun damage or working on fine lines or wrinkles, I highly recommend speaking with the staff at CosmetiCare. Schedule a consultation and mention my personal discount code: JEN100 and receive that consultation FREE plus 10% off* an IPL procedure. Just share the code when you book an appointment online or via phone at 949-438-5578. (* Discount cannot be combined with any other offer.)
Looking to tackle a few cosmetic issues you may have? The team at CosmetiCare is quite amazing and can give you great ideas on how to look your best, keep your skin young and rejuvenated as well as skin care options and more. Follow along with other CosmetiCare Ambassadors as they share their stories.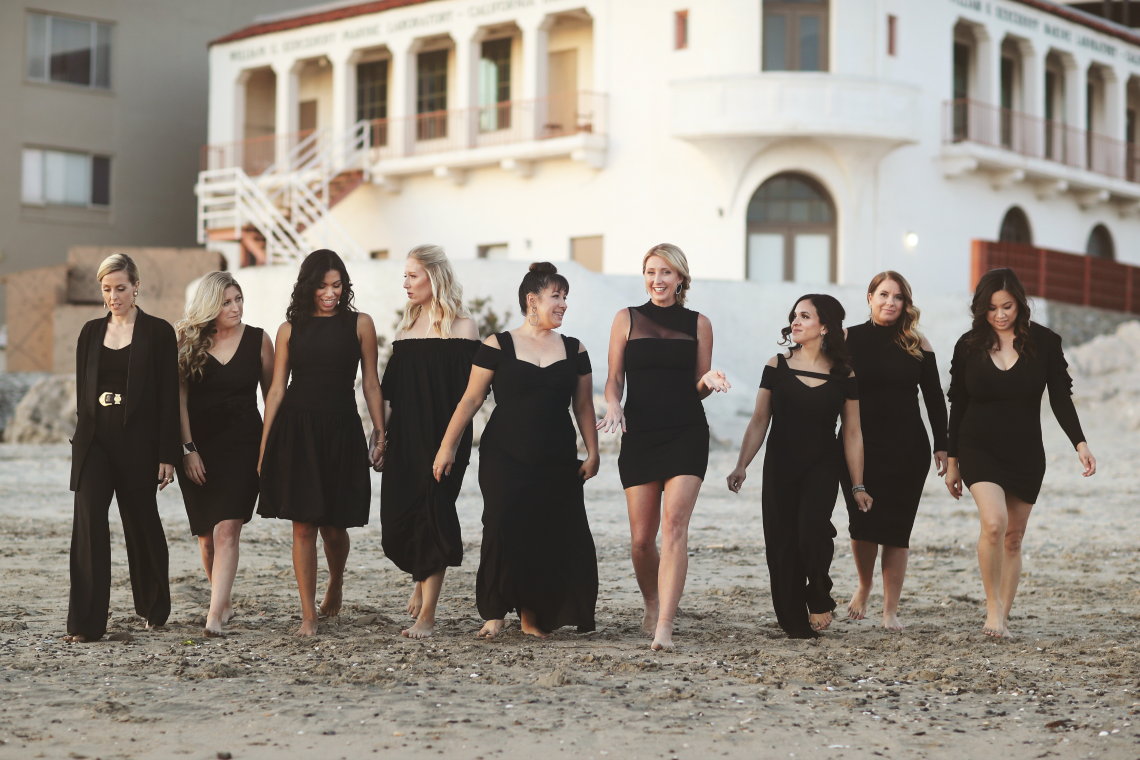 Newport Beach Office

1101 Bayside Drive, Suite 100
Corona Del Mar, CA 92625

Long Beach Office

2664 Atlantic Avenue
Long Beach, CA 90806
Past treatments with CosmetiCare:
Make an appointment today: https://www.cosmeticare.com