Did you know more than 300,000 people, including one in six children, are at risk of hunger each month in Orange County? Such a sad statistic, but most of us know one or two children who are a part of this statistic, some of them are classmates of our children. Izzy's Corner in Irvine was created as a kid-friendly space inside Second Harvest's food distribution center. It is all about kids helping kids, where they learn about hunger in our community and how they can make a real difference in the lives of needy children.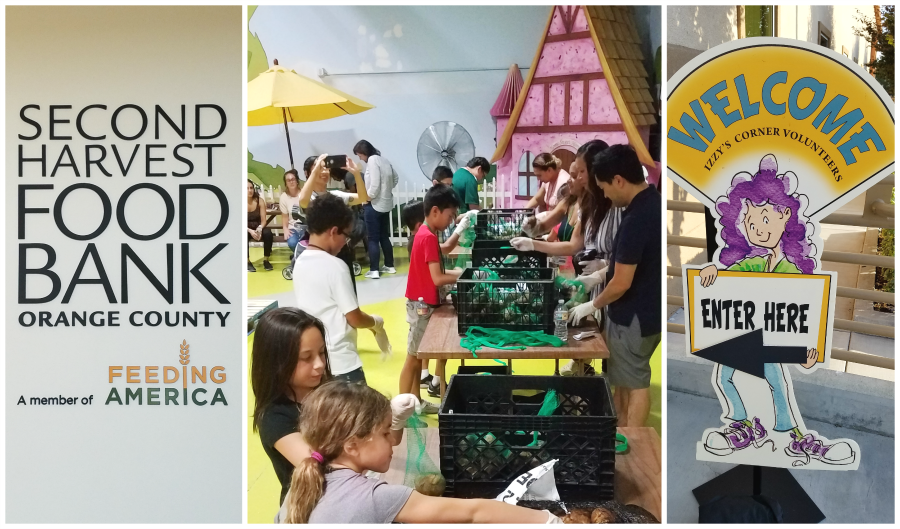 This summer, we were invited to the Second Harvest Food Bank in Irvine. I saw this as an opportunity for my daughter and I to give back to our community and we learned about how children can give back to the community.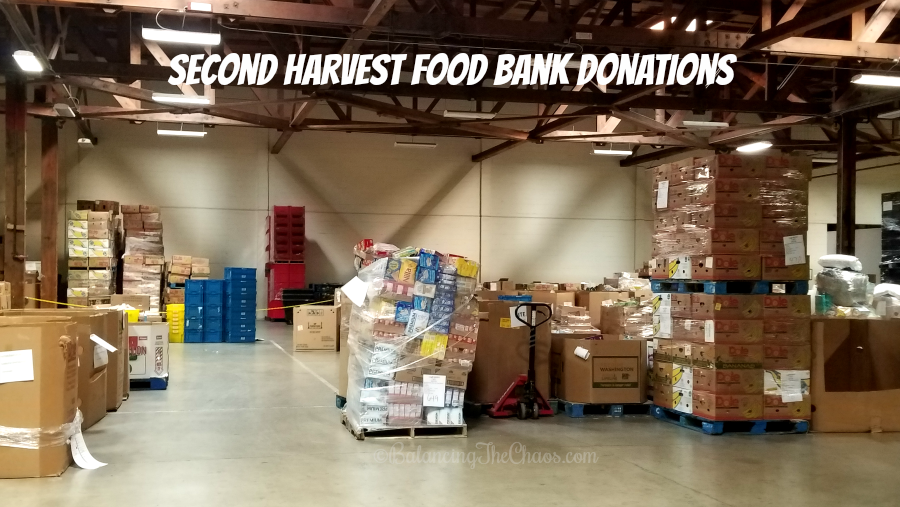 When we got to the Second Harvest Food Bank, we toured the facility to learn about how they help our community. The Second Harvest Food Bank works through a network of more than 200 non-profit partner agencies and programs to provide wholesome food and fresh produce to more than 250,000 hungry children, seniors and families in Orange County every month. Local business like Costco, Sam's Club, and grocery stores donate perishables and non-perishables to the Food Bank. Volunteers sort through all donated items and pack them to re-distribute to the community.
We ended our tour with the introduction of Izzy's Corner. It is such a cute space. Super inviting for children to visit and learn how to help hungry families. We had the opportunity to sort potatoes.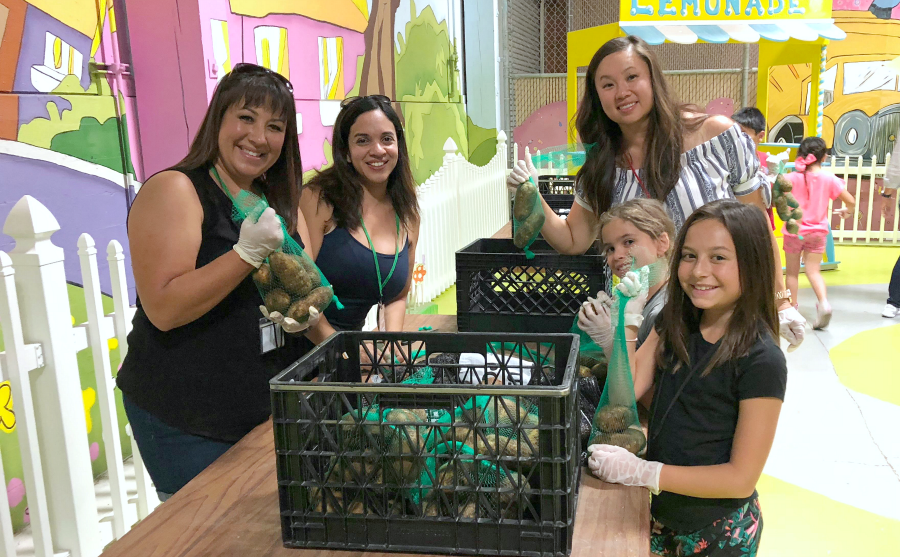 Izzy's Corner is a great opportunity for teaching youngsters about philanthrophy and a way for them to start giving back to the community in a fun and friendly environment. Children age 7 to 13 will gain a hands-on experience packing nutritious food for their neighbors in need and will be taken on a tour of our facility. This children's volunteer program is a labor of love resulting in the distribution of thousands of pounds of nutritious food for children and families in need.
Izzy's Corner Shifts
Thursday: 4:00 pm – 5:30 pm
Saturday: 2:00 pm – 3:30 pm
Additional shifts every 1st and 3rd Saturday of each month: 10:00 am – 11:30 am.
To schedule a volunteer shift with your children, please email [email protected] Reservations for Izzy's Corner are booked up to three months in advance. Please note that Izzy's Corner shifts book very quickly.