Since the kiddos were out of school last week, we decided a day out full of fun was in order. Over the summer I had heard from a few friends that a new indoor bounce location opened up in Buena Park – Jumping Fun Kids.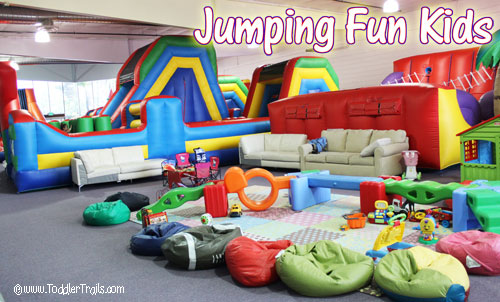 7501 Commonwealth Ave.
Buena Park, CA 90621
(714) 787-4994
We walked into this old bank building that was transformed into a bouncing heaven, with fun bright inflatables and all kinds of fun toys near the entrance. Certainly appealing to eager ones ready to play.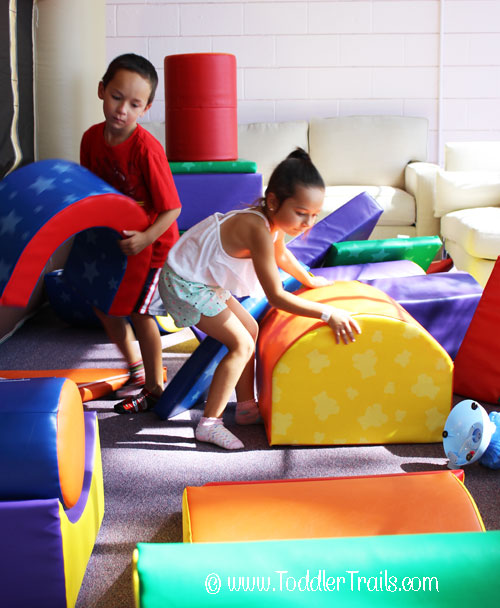 Amy, the friendly owner, Was there at the front desk welcoming all who were ready for fun. We dropped your shoes off of one of the purple cubbies adorned with fun stickers: a great way to remember where we left our shoes; and we were often running.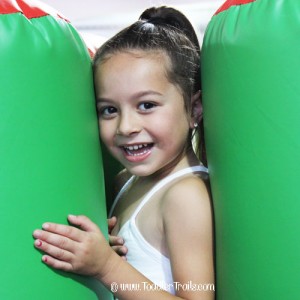 With six different inflatable's, Jumping Fun Kids has something for all ages. My kids decided to go down the line, investigating each one. The first inflatable was the toddler jungle bounce designated for the littlest of bouncers.
Next to that was the ladder inflatable. If you're up the challenge, you can try balancing on the ladder that rocks and flips the farther up you move. If you fall, at least you have a soft surface to land on.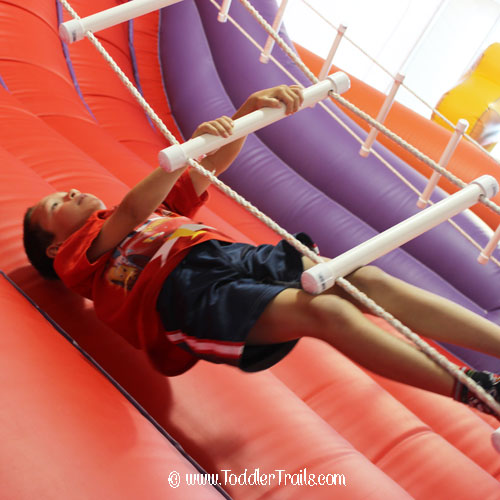 My kids loved the obstacle course inflatable. There are three different lanes or rows the kids could race each other through climbing, dodging, and sliding.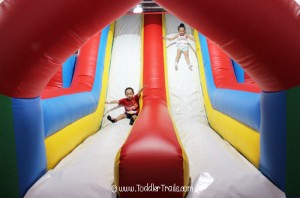 And for the little ones who enjoy a theme inflatable, a princess castle and a fire truck inflatable are right up their alley.
Finally, the Velcro wall inflatable is just great fun. Get suited up in a fancy Velcro suit and run and leap to see how high up you can stick on the Velcro wall. Parents can even toss their brave little ones up on that Belk a while to see how high they can stick.
For parents, they're comfy couches scattered throughout the facility, a great way to catch up with other parents while the kids are bouncing in playing.
Open Bounce:
Jumping Fun Kids is open daily. Sunday – Thursday 10am – 7pm. Friday – Saturday 10am – 8pm.
Admission:
$10 ages four and up
$5 ages three and under
$3 for parents/adults
Children under 18 months old are free
Monthly Pass: $30 with no blackout dates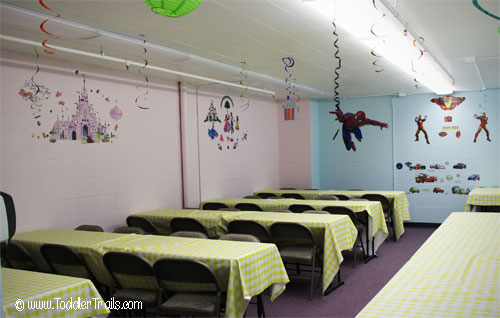 Party Packages:
Rates are valid for Friday, Saturday and Sunday:
$12 per person for up to 30 people with a party room
$11 per person for 31 people and up with the party room
Monday through Thursday price: nine dollars per person was a private party room
All party packages include the following:
Staff that will assist in bringing in setting up the party, food, etc
Two hours in the party room
Unlimited bouncing for family and guests all day
Free pictures taken of your party from beginning to end
Free table clots, plates, cake plates, forks spoons napkins and cups
Free 2 liter bottle of soda for every 10 people. $4for each additional bottle
Free 17 pound bag of ice for every 10 people