A Toddler Trails Post written by Contributor Nicole Loken:
On October 8th, my daughter and I  were lucky enough to have a mommy/daughter date night and, once again, be contributors for Toddler Trails and were able to see an advanced screening of "Alexander and the Terrible, Horrible, No Good, Very Bad Day" starring Jennifer Garner and Steve Carell. The screening was at the AMC 30 in Orange at The Outlets of Orange.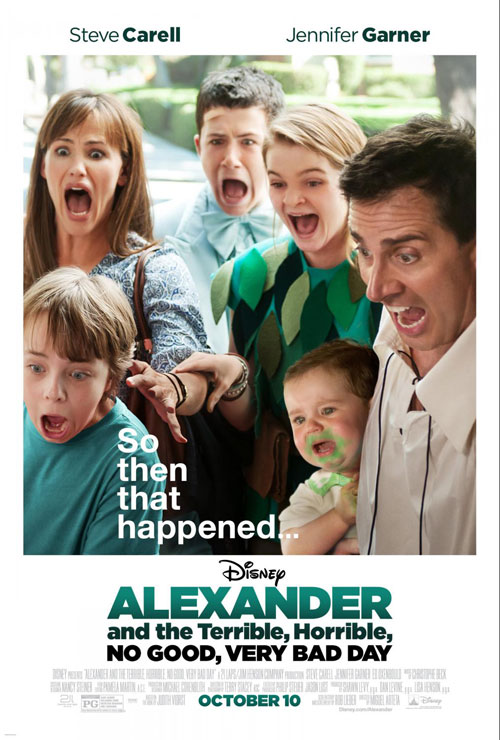 The theatre was packed full of eager faces to see the exciting preview of "Alexander and The Terrible, Horrible, No Good, Very Bad Day". Knowing we were one of the firsts to see the film definitely added to the excitement. We were handed an awesome door hanger with "Keep Out" and all of the characters from the movie looking distressed on one side and "Come On In" with all of the characters looking happy and welcoming. Little did we know how perfect that door hanger would relate to the movie, but we soon found out.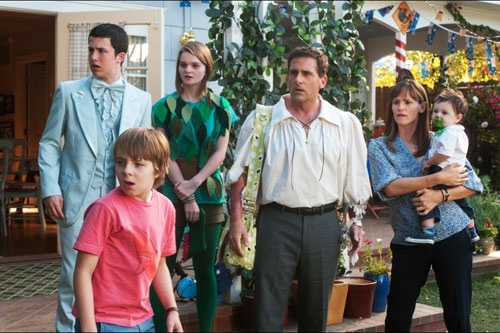 Disney's "Alexander and the Terrible, Horrible, No Good, Very Bad Day" is all about Alexander, an 11 year-old who experiences the most terrible, horrible day. Finally having the opportunity to share his bad day with his parents, he gets little sympathy as he learns his family had a similar day.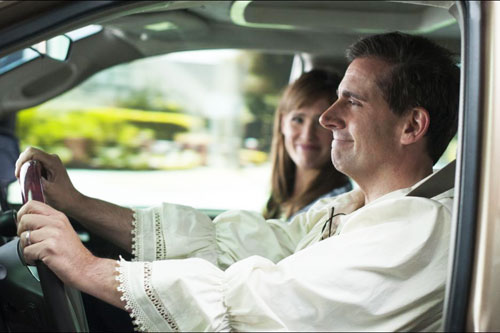 The pairing of Jennifer Garner and Steve Carell as a married couple was a little surprising at first, but their hilarious chemistry was perfect for this hilarious Disney movie. The kids that were cast: brother (Dylan Minnette) and sister (Kerris Dorsey) were also perfect. This movie had us feeling every emotion as the characters road this crazy roller coaster of a day. At one point we almost wanted to cry as we felt bad for certain characters or all of the characters, but the next scene our spirits were immediately lifted from some awesome and witty one liner.
This is a fantastic family film and I would recommend it to anyone with or without children. This movie just reminds us that at the end of the day, family is what matters and that is never to be forgotten or taken advantage of.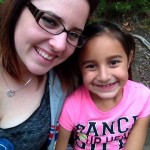 Contributor: Nicole Loken
Nicole is a single mom to beautiful Brooklyn who loves theater, softball and spending time with her family and friends as well as a HUGE Star Wars fan.