Today, Goodwill of Orange County opened a new concept store in Anaheim. RARE by Goodwill is a retail space that inspires creativity and individuality.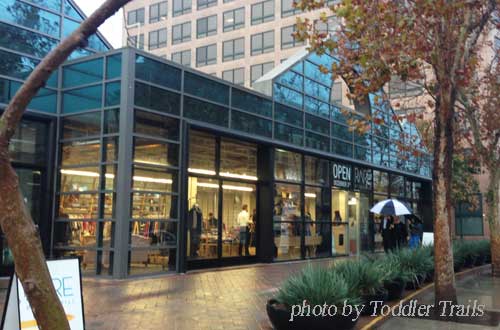 RARE by Goodwill is located in Anaheim on Broadway right across from The Rinks Anaheim Ice in downtown Anaheim. Unique donated items have been hand selected, from clothing and shoes to home goods and one-of-a-kind pieces that will inspire you to become a designer. For example, one of the light fixtures we noticed hanging around was made of old television sets – simply awesome!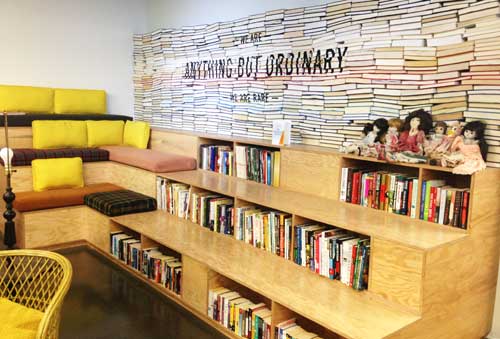 I just loved this retail space. In one of the far corners was this wall, created by piles of books with the logo "We are anything but ordinary, we are rare". This part of the boutique really called to me. It is set up like a comfy space to grab one of the many books and just hang out and read. Another corner of the store had old records and record players. Totally brought me back to the days when I was a kid, listening to records at home with my family.
RARE by Goodwill reminded me of my childhood – simple eclectic furniture and decorations and trinkets that made my family home. Probably why I felt so at home in this store.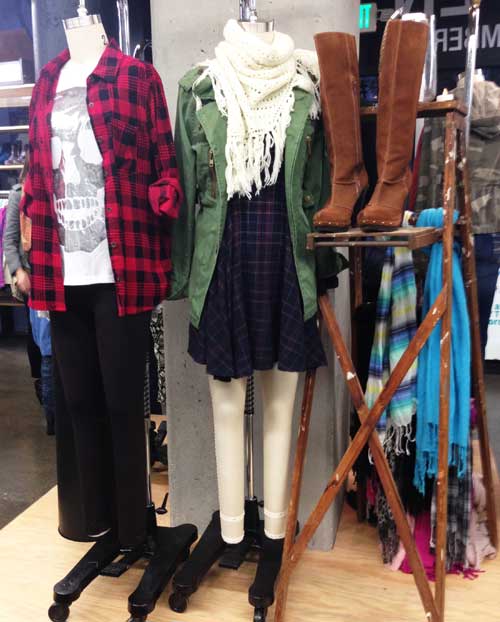 Everywhere I turned, I found garments that I just loved. Check out the above mannequins – so many of us commented how we would wear these outfits or pieces that were displayed.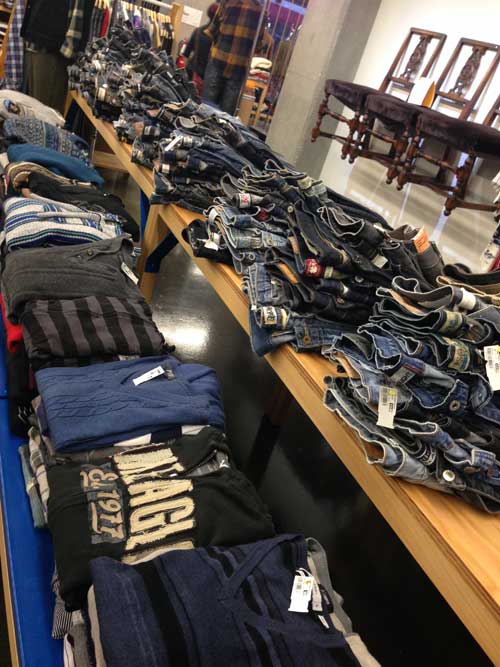 For the guys and gals, we spotted many name brand shirts blouses, sweatshirts and jeans.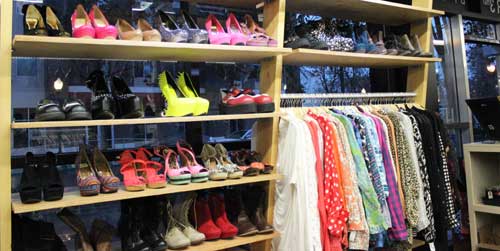 RARE by Goodwill inspires your unique style. Here you can shop for one of a kind goods not found anywhere else. The best part is that the proceeds go back to the community. Items sold generate jobs through job placement, educational and vocational programs.
RARE by Goodwill
411 W. Broadway, Suites C-H Anaheim
RARE is located in the heart of Downtown Anaheim. It's just down the street from the newly restored Anaheim Packing House, the historic Carnegie Hall and Muzeo Museum, surrounded by the newly built lofts.
Disclaimer: I was invited to attend the ribbon cutting of RARE by Goodwill to share my honest opinions.