I love having the opportunity to teach the kids about giving during the holidays. Right now, the Buena Park Golden Spoon, a local technology company E2G2 and the Buena Park Coordinating Council have launched a Canned Food Drive.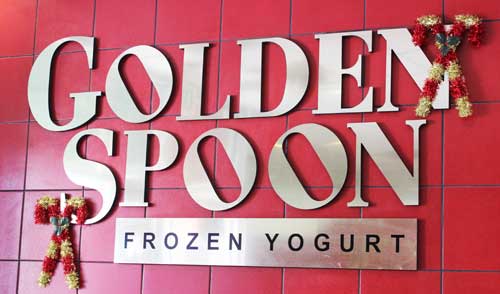 We stopped by the Buena Park Golden Spoon at: 8261 La Palma Ave., Buena Park to find out more about this canned food drive and how to get involved.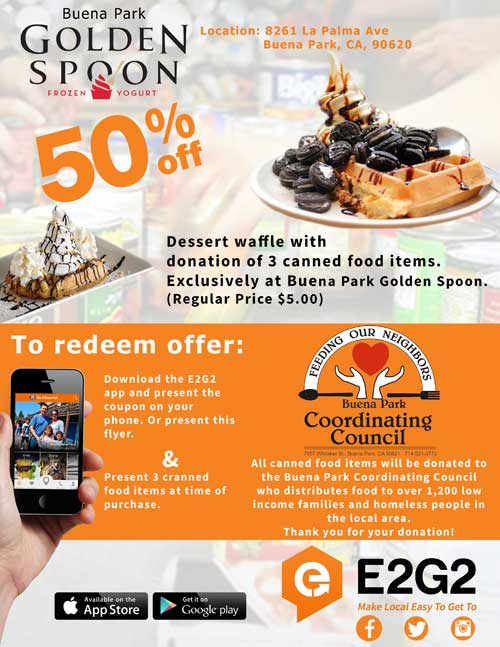 #
All you need to do is download the E2GD mobile app and present the Golden Spoon coupon at the Buena Park Golden Spoon along with 3 canned food items at the time of purchase. You will receive a free dessert waffle/cookie for 50% off (regular price $5.00). Buena Park Golden Spoon is the exclusive location in the Orange County area who serves dessert waffles, which comes with a freshly baked waffle that is topped with frozen yogurt and toppings. This promotion is going on now through December 31st.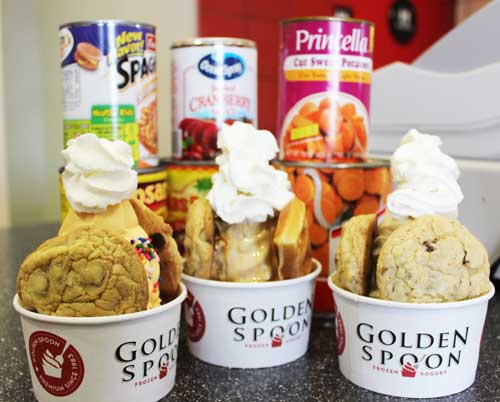 All cans collected will be donated to the Buena Park Coordinating Council, which is the city's sanctioned food bank serving the community for over 30 years. They provide food to over 1,200 local at risk and homeless families in Buena Park and the surrounding area.
Through this collective effort the Buena Park Coordinating Council hopes to raise enough from the canned food drive to not only supplement the food bank's programs, but help them expand their reach, helping more families and individuals.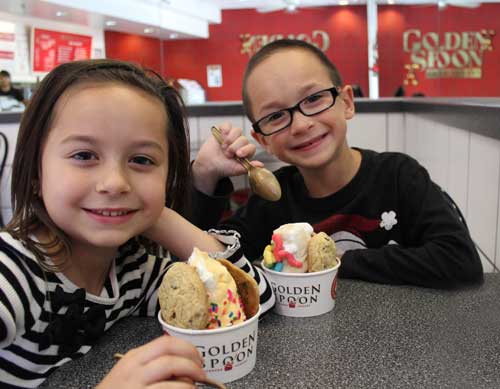 Grab the kids and raid your pantry. You know you have excess canned food piling up. This canned food drive is a great way to teach and reward for giving during the holidays. I know my kiddos loved bringing in the cans, especially when they get some frozen yogurt!
About E2G2:
E2G2 is a technology company that is contracted by the City of Buena Park, Stanton, La Palma and Santa Ana as part of their shop local initiative. They have developed a website and mobile app that showcases a directory of all the licensed businesses in the area, as well as local news, events, and local deals.
E2G2 offers their services for free to cities, non-profit organizations, and free listings to licensed businesses. The mobile app is free to download on both the Apple App Store and Google Play Store. The app and website are designed to not only help locals discover and support local businesses, but also make it easy to stay up to date with local news and events.
Working closely with many small and large businesses, E2G2's goal is to make it easy for locals to find and shop local businesses and better the community.