For a limited time, The Habit Burger Grill will be rewarding existing CharClub Members a FREE Charburger with Cheese. If you haven't signed up yet, you still have time to get in on the action! "Make it a Habit" and sign up for the CharClub now! Once you're signed up, you will receive a FREE Charburger certificate in your email.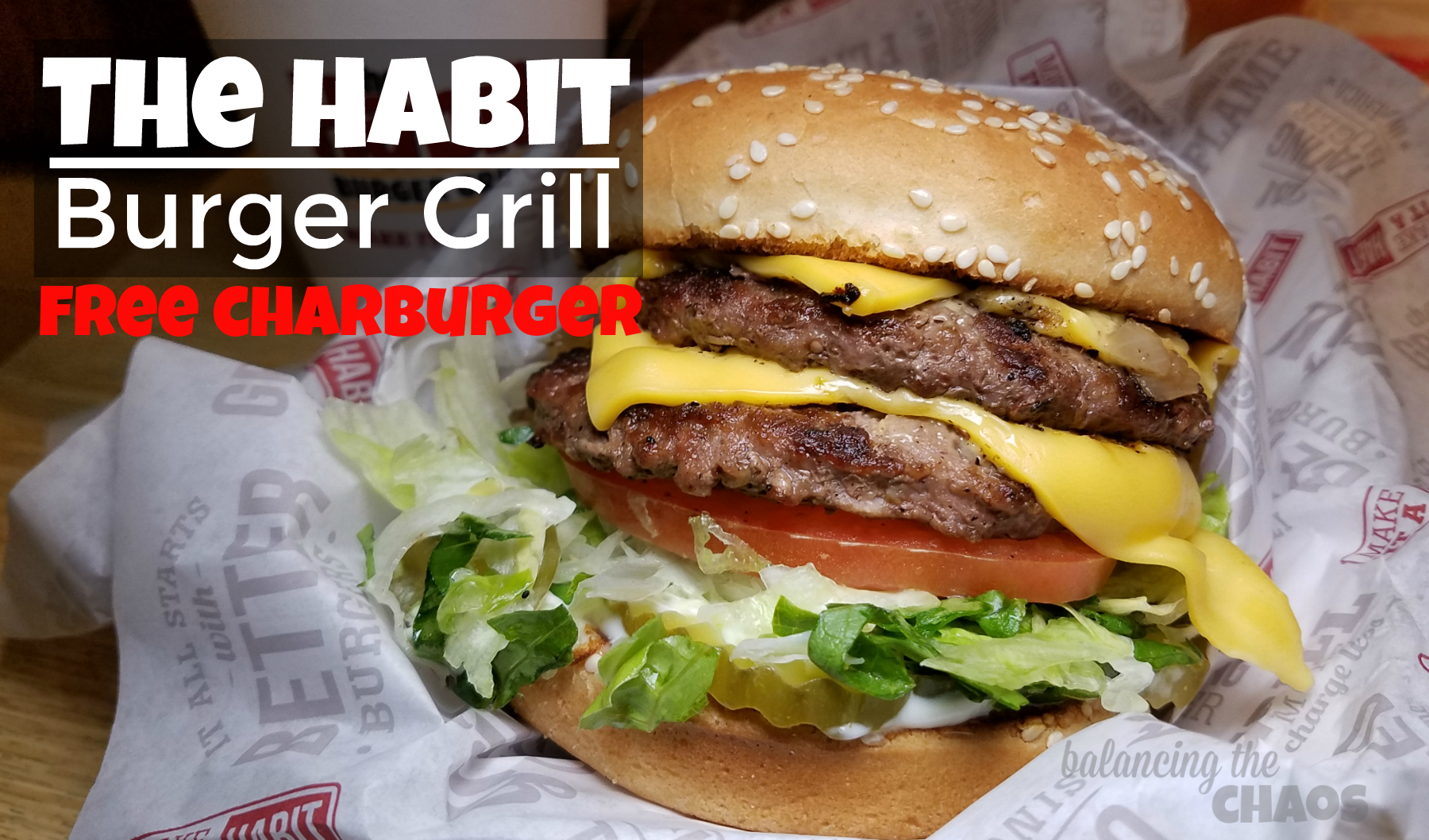 After my slugger's baseball game win, we decided to visit our local The Habit Burger Grill for dinner. Planning ahead, we had already signed up to become a member of The Habit Burger Grill's CharClub. As a member, we will receive all kinds of perks including exclusive updates from The Habit executive chef, birthday treats, invitations to grand openings and special events as well as first hand info about new menu items. And as promised, within seconds of signing up, we received an email with a unique barcode for our FREE Charburger with cheese. Hurry in for this awesome deal because it only runs through March 31st.
We customized our Charburger with cheese and added grilled onions. Since the hubster and I are trying to watch what we're eating, we decided to split our burger and order a salad to split too…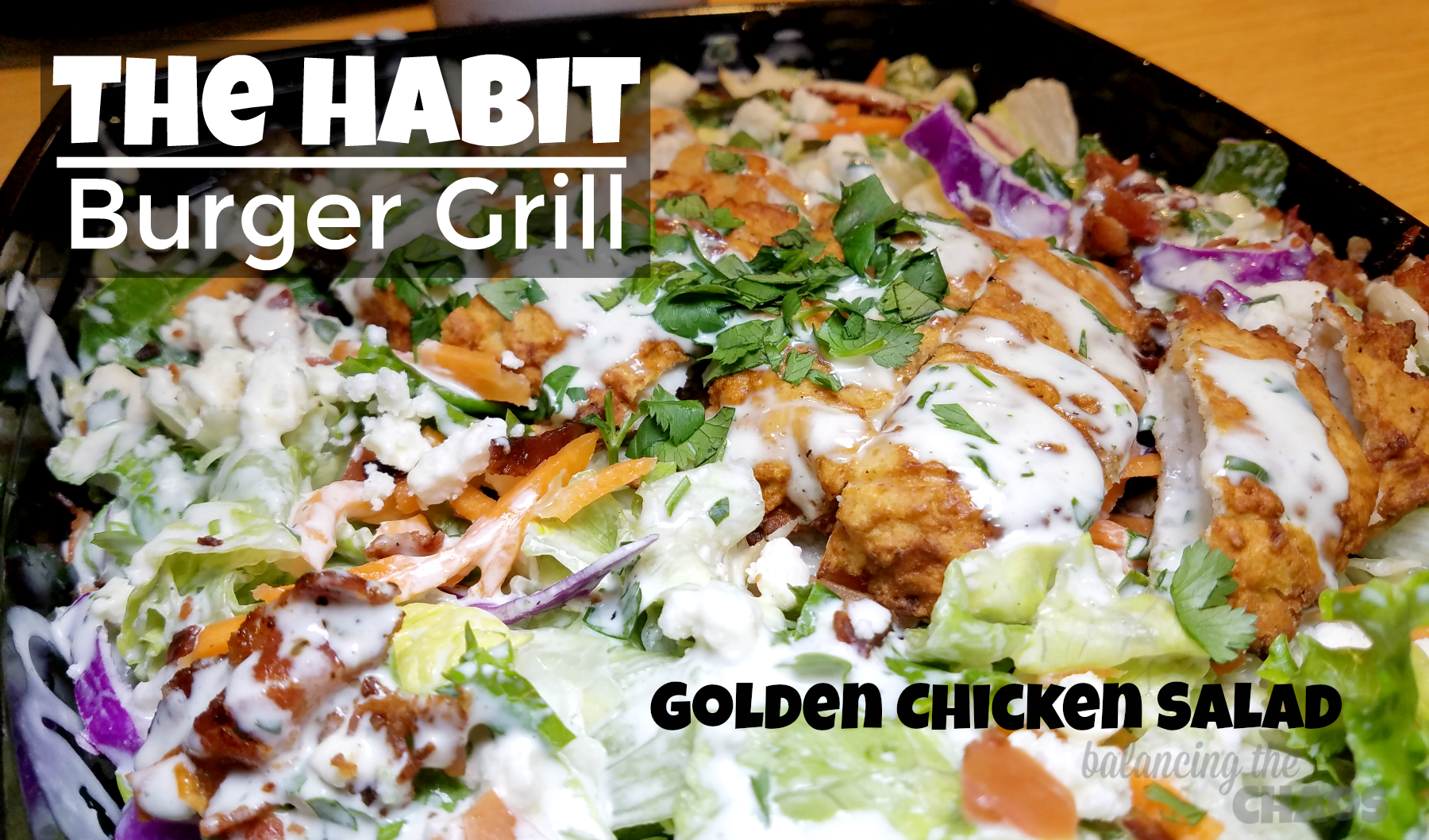 Also for a limited time, get the new Golden Chicken Salad at The Habit Burger. This delicious salad includes hand-dipped crispy friend chicken served over fresh garden greens with feta cheese, diced tomatoes, crumbled bacon, red onion and tossed in a house-made Southwest-inspired cilantro lime ranch dressing. The new salad is $7.25 and available for a limited time only. I had a chance to sample this salad tonight and LOVED it.
Make your way to the nearest Habit Burger Grill before these special values are gone! Not sure where one is near you, visit their website: https://www.habitburger.com/ and don't forget to sign up for the Habit CharClub.