Are you a Star Wars fan?  If so, there's a new spectacular sight to see in Carlsbad, California! Legoland unveiled LEGO® Star Wars™: The Force Awakens Miniland Model display this week that depicts six awesome scenes from the movie. The display also includes the incredible 16-foot-long Star Destroyer Finalizer, made of more than 350,000 LEGO® bricks.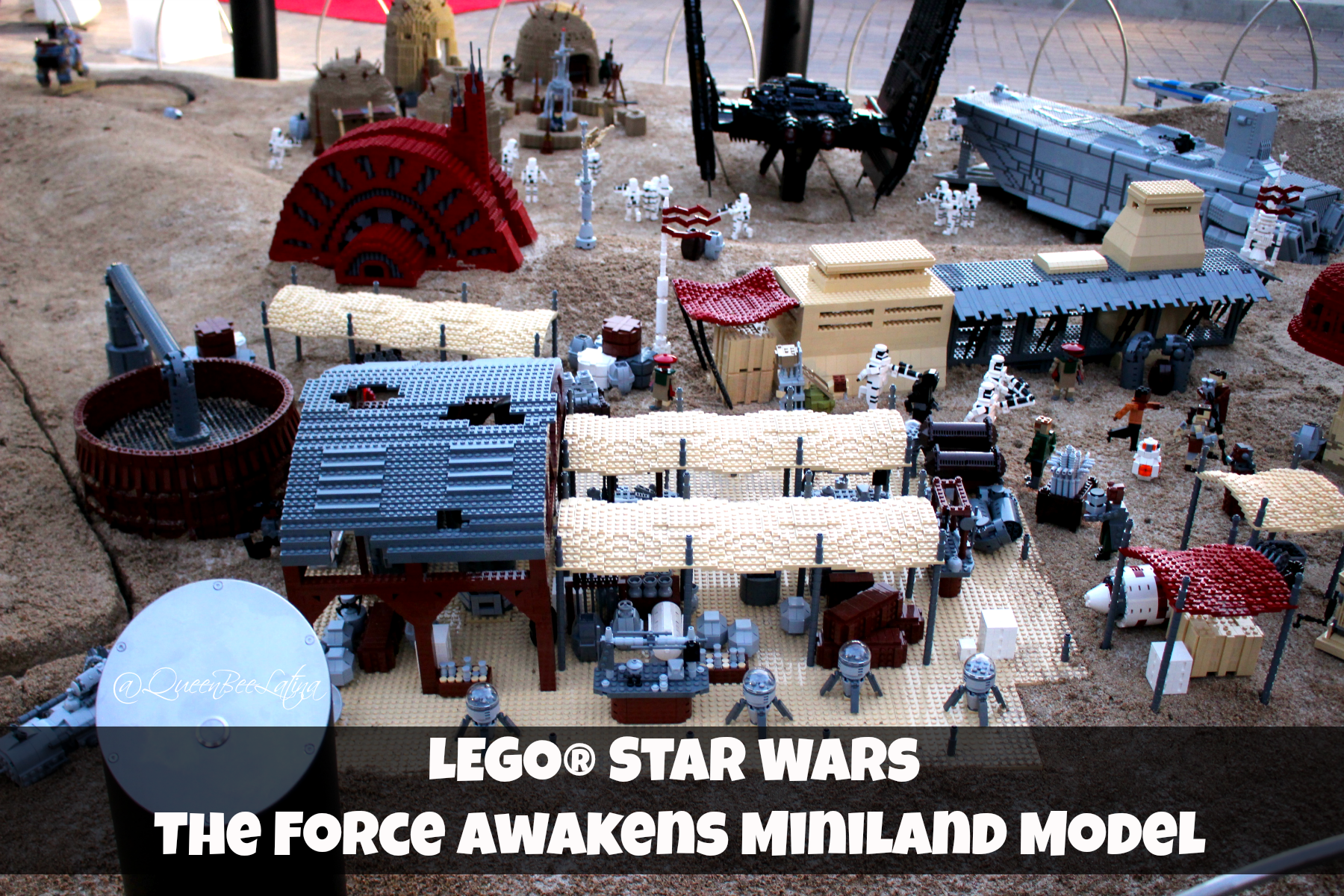 My friend and contributor, Angela Camacho from Queen Bee Latina and her family, huge Legoland fans, shares the media unveiling…
At Legoland California, The orchestra played, "The Imperial March (Darth Vader's Theme)"  song as we made our way to the LEGO® Star Wars™: The Force Awakens Miniland model display. We were elated and counted down the minutes to the unveiling…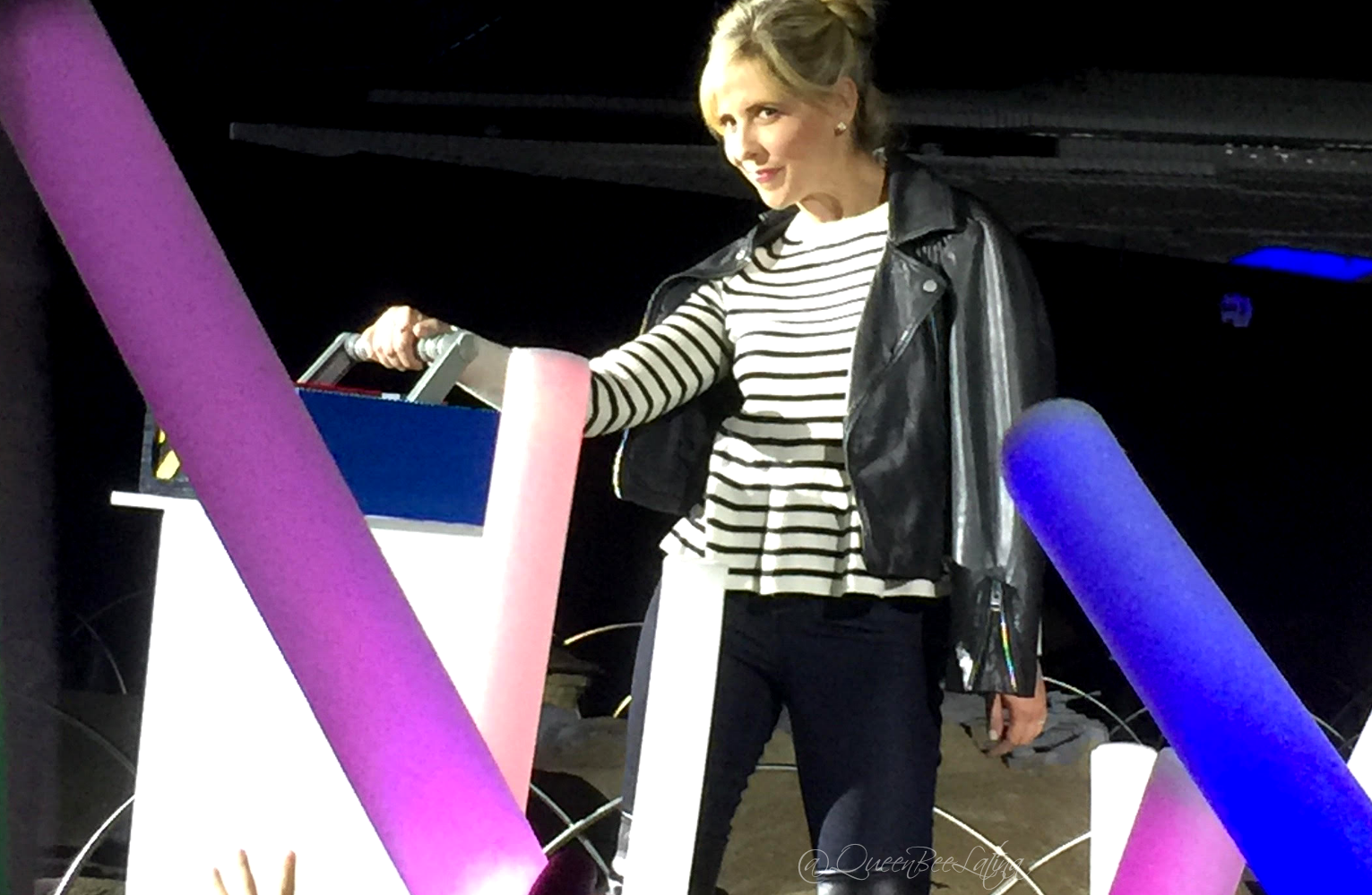 My children held their light sabers up high and cheered when Sara Michelle Gellar launched the event. (love her)
The new LEGO
®
Star Wars
™: The Force Awakens Miniland features:
An impressive 16-foot long Finalizer model made out of  350,000 LEGO bricks
Six new brick-built Miniland scenes from The Force Awakens
New The Force Awakens Minilanders including Rey, BB-8, Poe, Fin and more!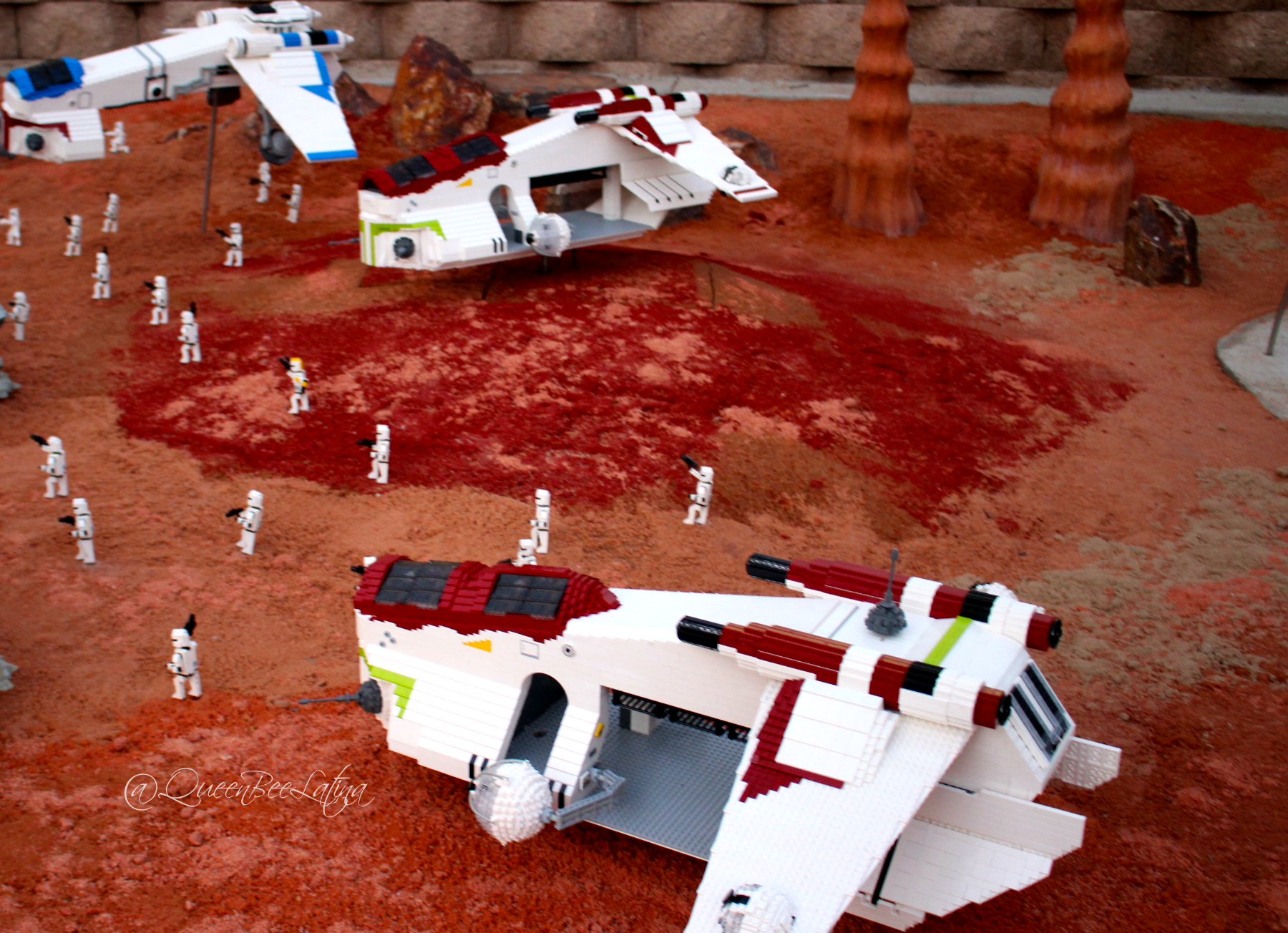 This extraordinary new exhibit displays six scenes all made out of LEGO that represent the first 30 minutes of Star Wars: The Force Awakens film which includes: Kylo Ren's capture of Poe at planet Jakku; Rey's rescue of the BB-8; Poe and Finn's escape from the Star Destroyer Finalizer; The wreck of Finn and Poe's TIE Fighter; Rey, Finn and BB-8's escape from the Starship Graveyard. Lights, sound effects, and animation will further bring the scenes and characters to life fro the epic motion picture.- So cool right?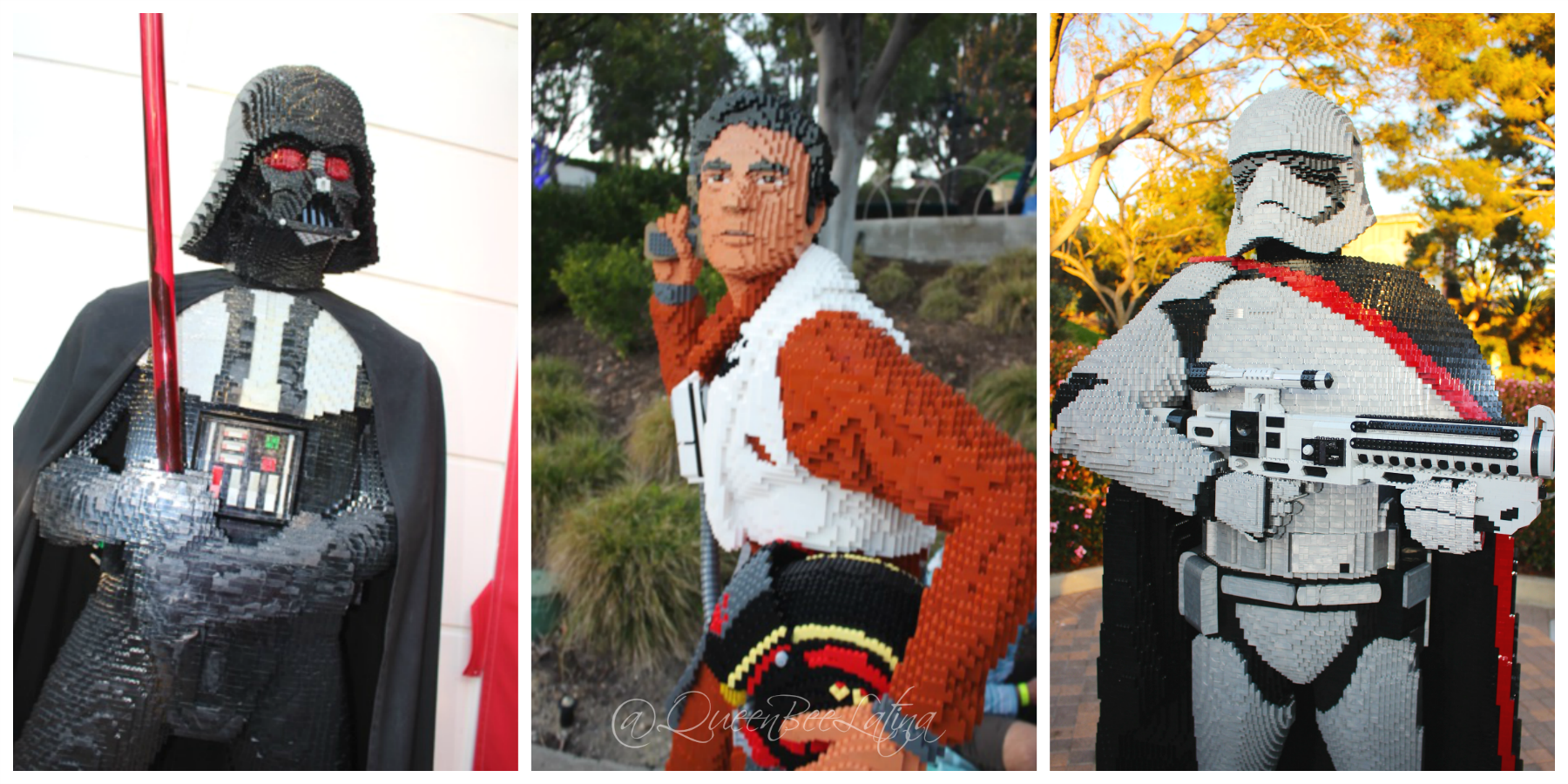 These life size LEGO Star Wars characters were absolutely incredible!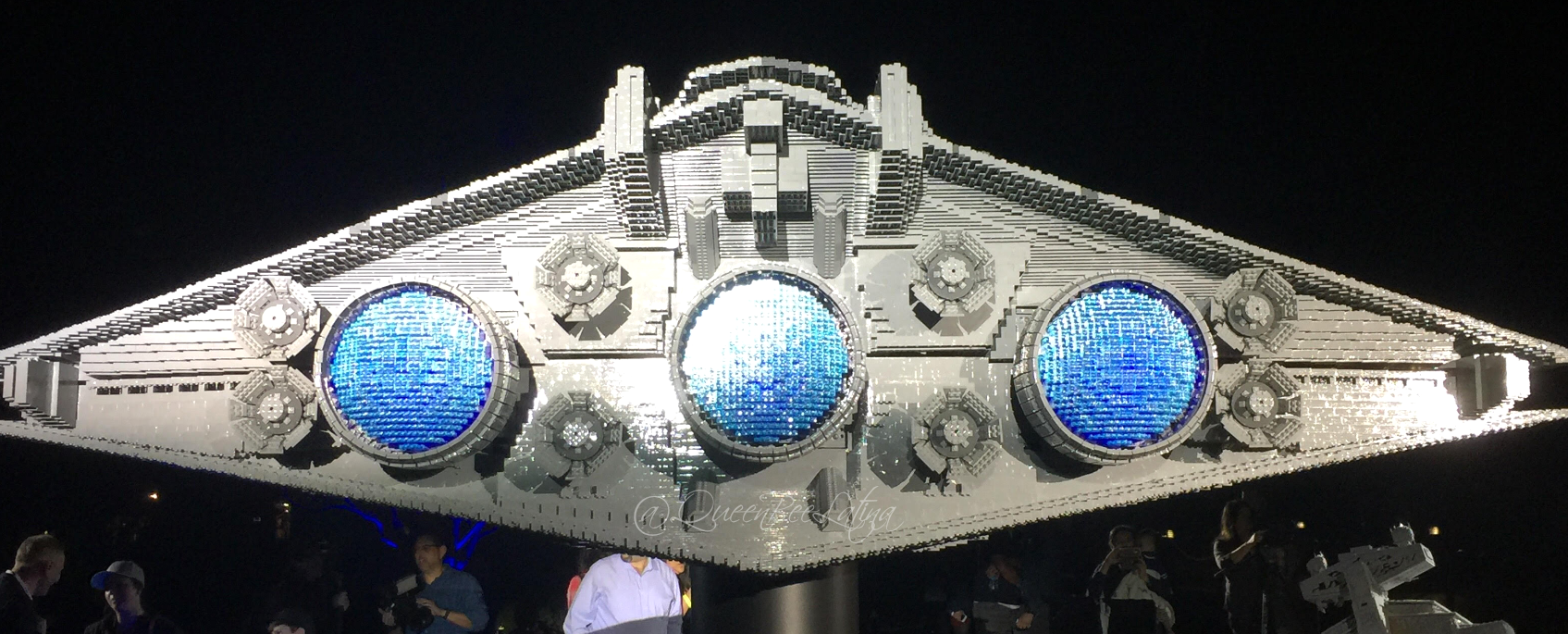 I grew up watching the Star Wars Saga and I am a HUGE fan.. If you plan on visiting Legoland, be sure to check out the new LEGO
®
Star Wars
™: The Force Awakens  Miniland. We LOVE it and I know you will too!