Starting a family seems easy, but some couples have a bit ofdifficulty. Did you know that infertility is quite common? The CDC reports that about 6% of married women (US) aged 15 to 44 years are unable to get pregnant after one year of trying? My brother and sister- in-law have been trying to conceive for several years, and unfortunately, have not gotten pregnant. One way to increase your chances of pregnancy is by ConceiveEasy®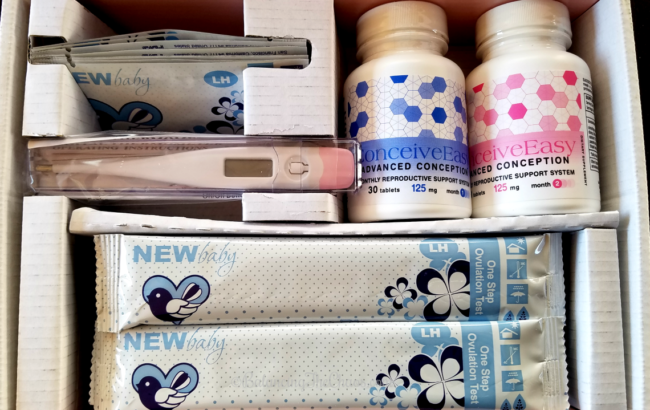 Conceive Easy is a monthly reproductive support system. They are fertility vitamins that are made of a unique blend of all natural ingredients that are clinically proven to increase your chances of conception. There are two different pills (ingredients slightly different), a blue container and a pink container. The blue ones are to be taken first.
The ConceiveEasy TTC Kit is recommended for:
Unexplained infertility
Regulates cycles
Increases fertile CM
Stimulates ovulation
Lengthens luteal phase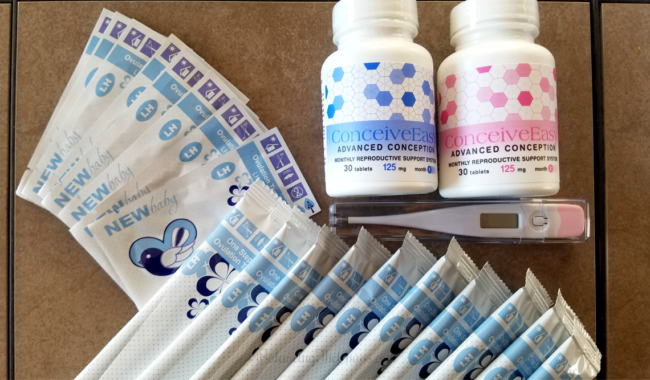 The ConceiveEasy TTC Kit includes:
ConceiveEasy® Months 1 & 2

20 Pregnancy or Ovulation Tests

Digital Basal Thermometer

Get Started TTC Kit™ Guide
Tips and Tricks:
Start taking the blue pills daily with meals, once received, at any point in your monthly cycle.
Take temperature right when you wake up and mark it on the calendar, daily to help determine ovulation.
Following intercourse, lay with hips elevated on a pillow for 15 minutes for a better chance at conception.
I decided to gift a kit to my family for the holidays. If you're interested in trying ConceiveEasy, you can get a starter kit FREE. Visit their website: https://www.conceiveeasy.com/ for more details.