Over the weekend, we sampled a Brazilian steakhouse, Silva's Fresh Eatery + Churrascaria, an international bistro serving Churrasco and modern Brazilian favorites. Located in South Coast Metro, the Silva's dining experience offers a diverse dine-in and take out menu selection from their freshly prepared, serve yourself Chef's Table and made to order items from the kitchen.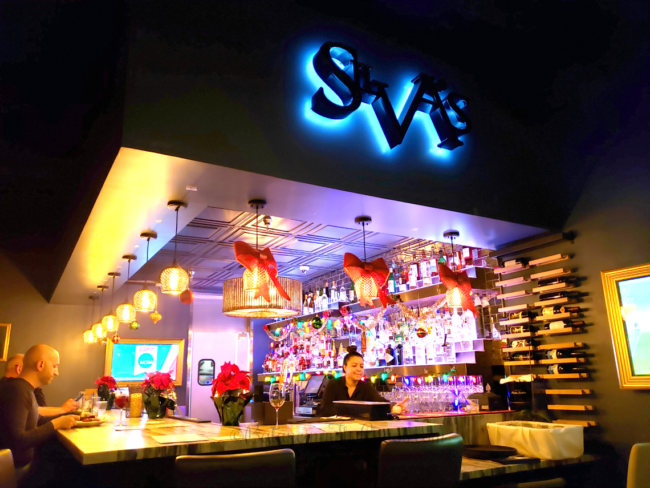 The restaurant brings together beautiful elements of polished casual decor, comfortable seating, a sleek bar, and an elevated, yet unpretentious environment that is perfect for date night, large groups or for simply taking food to go. While we dined, we noticed quite a large group, which turned out to be an office holiday party. They easily served the entire group in a buffet style setting – the way the entire restaurant is designed.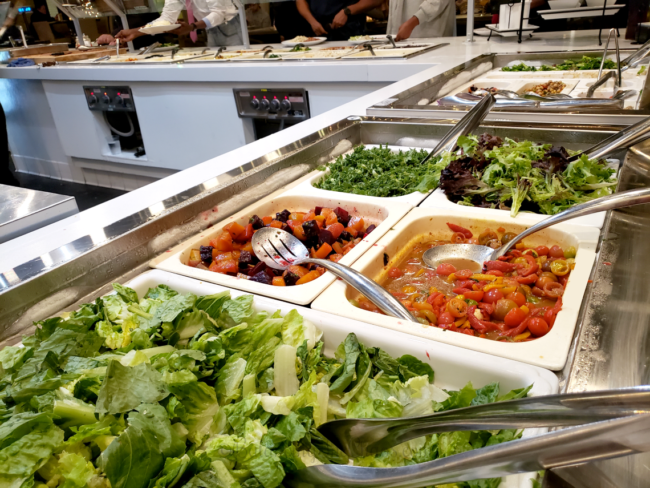 Their menu consists of an 'All You Can Eat Feast' ($22.95), which includes a customized meal from their Chef's Table as well as other ordering options depending. Menu favorites at Silva's include their top sirloin (Picanha), which was delicious, Skirt Steak, Feijoada (Black Bean Stew), Fresh Broccoli and Cauliflower, Butternut squash, Brazilian fried rice (Biro-Biro) and even their vegetarian plate options. In addition, their Chicken Croquettes (Coxinha de Frango), Prosciutto & Cheese Roll and Kibbeh are some of their delicious Brazilian appetizers. We had the opportunity to sample most of these items, and I must say, I enjoyed the delicious sausage, the Picanha and the fresh broccoli and cauliflower.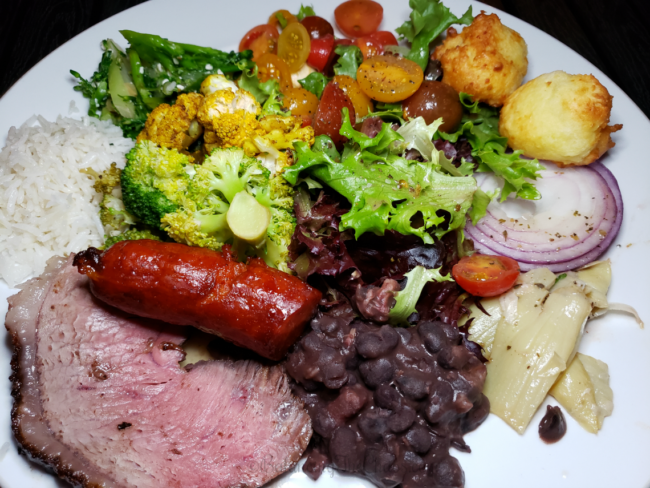 Silva's only uses locally sourced meats and vegetables, working closely with local vendors, creating incredible Brazilian flavors using modern cooking techniques.

Silva's Fresh Eatery is located in Costa Mesa at 3672 S. Bristol Street in Santa Ana. For more information or to check out their menu, visit https://www.silvasfresheatery.com/
About Silva's Fresh Eatery + Churrascaria:
With roots in Brazil and the New York Brazilian Clubs of the 60's, Silva's is an international bistro serving homestyle food, Churrasco and modern favorites influenced by the culturally rich flavors, styles and influences of Brazilian cooking. Scratch cooking and the freshest organic and locally sourced ingredients in a casual yet upscale setting that's perfect for a quick meal, hand-crafted bar favorite or a stylish dinner. Experience one of Orange County's favorite hidden gems.