Looks like the weather is turning again, and with cloudy sky's and rain in the forecast, we will be back inside to play. Thankfully we've been introduced to Pacific Play Tents, who bring fantasy and imagination together with award winning tents, tunnels, parachutes and play houses that promote did play, getting them off their electronics and stimulating interactive play.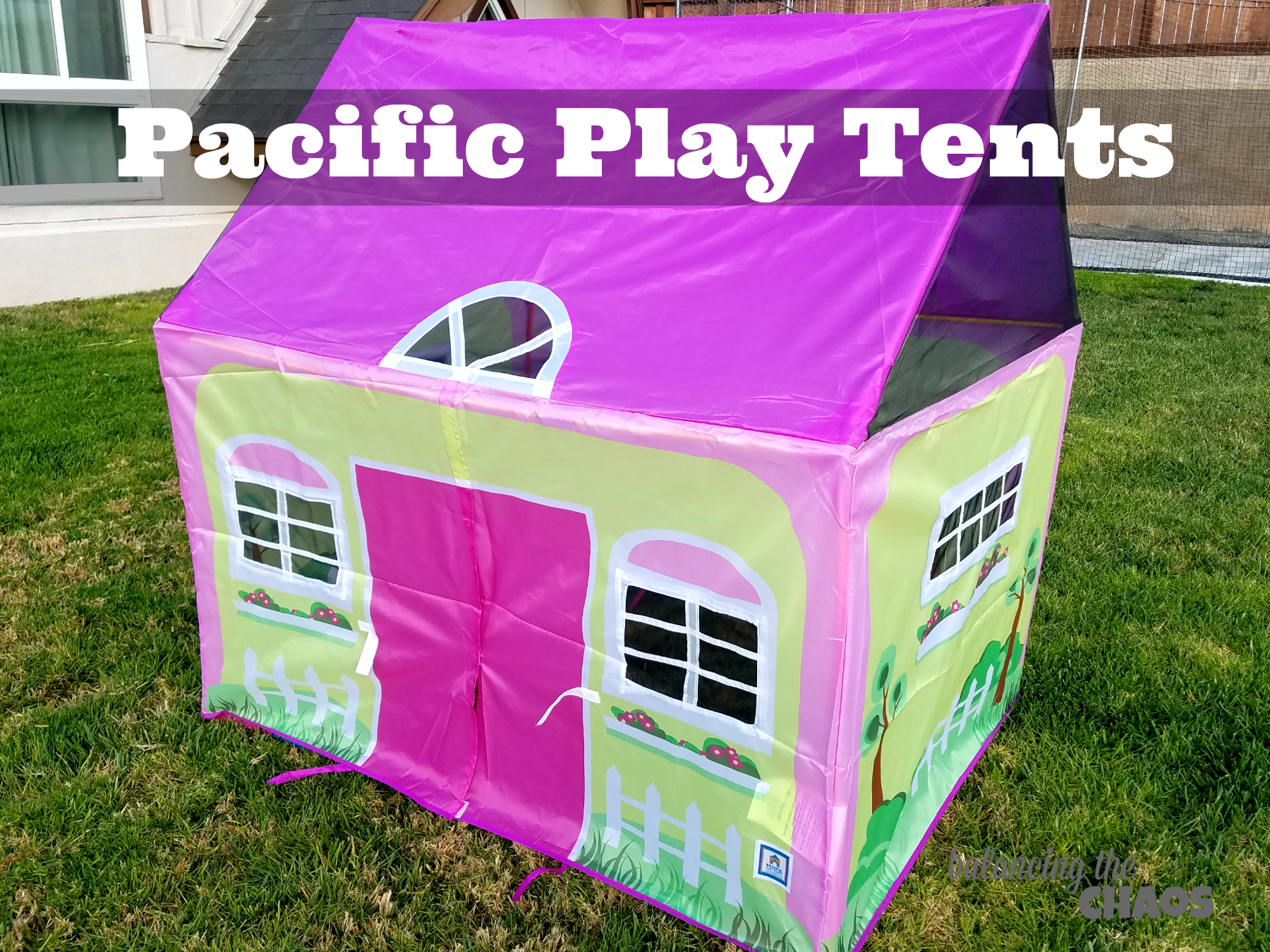 We were excited to receive a sample from Pacific Play Tents to test out. The Cottage House was a perfect fit for my daughter, who has quite an imagination. Even at 7 years old, her pretend play gets the whole family engaged in the fun, and has begun to involve building forts, stores and restaurants throughout the house. As we opened the box, I realized this was the perfect toy – a mom's favorite because it gets stored in it's own bag, easy to put away and store.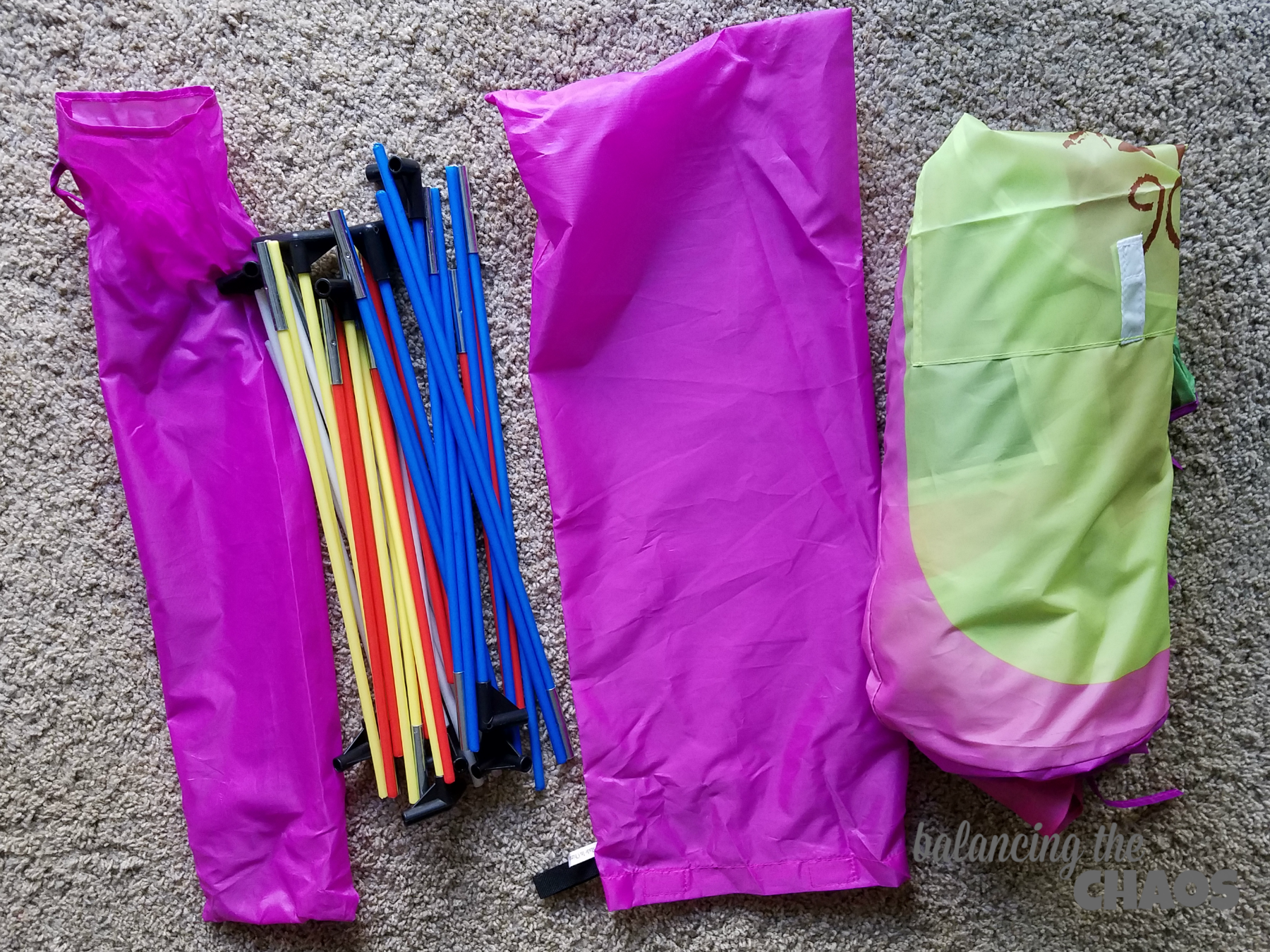 Once I sorted out the pieces, it was quite easy to assemble. I followed the step by step directions provided, and assembled the frame of the tent with color coated poles. Once the frame was set, I draped nylon fabric tent over poles and was done.
Pacific Play Tents Unique Features include:
Tents and tunnels are larger in size than other products on market
Can be used indoors and outdoors- many are waterproof
Built to last and sustain rough play
Color-coded, G-3 Super Poles for easy setup
Products are inter-connective, allowing children to build make-believe cities, mazes and forts of their very own.
Come with convenient carrying case for easy storage or to take on the go
Product available for all ages and stages of development
The best part, the Pacific Play Tents are so easy to assembly, I was able to quickly disassemble it while in the front yard and re-assemble it in my living room within minutes. With the rain coming, now my daughter has an indoor tent to play with, and use as a mini fort for her and a friend to sleep in when we are having a sleepover.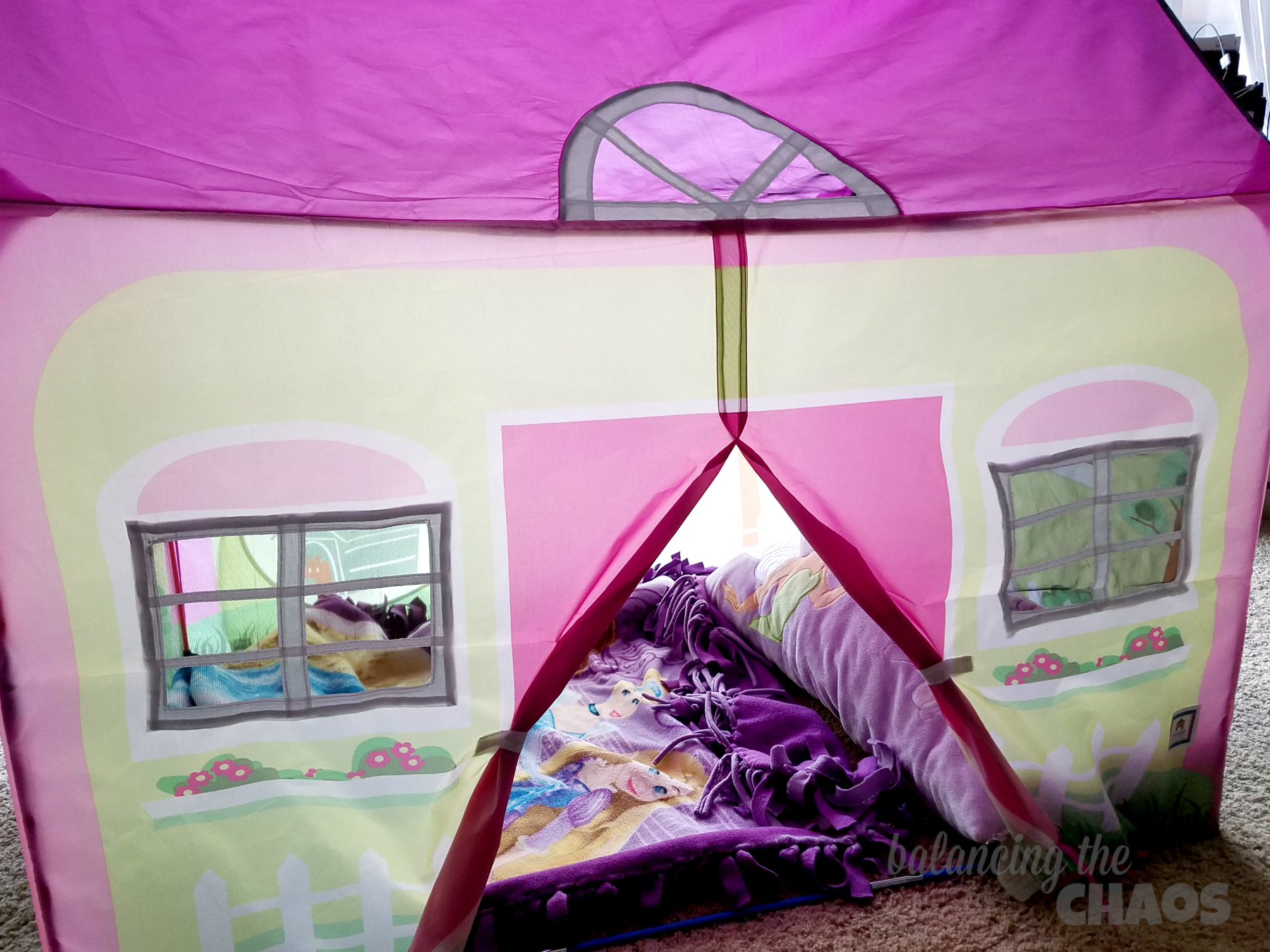 Pacific Play Tents are currently available at their website : PacificPlayTents.com or on Amazon – Pacific Play Tents Kids Cottage Play House Tent Playhouse for Indoor / Outdoor Fun – 58″ x 48″ x 58″
 for $75.94. They also offer a variety of different tent options like this Pacific Play Tents Kids Hunt'n Cabin Tent Playhouse for Indoor / Outdoor Fun – 48″ x 38″ x 48″
.