At my children's school, Teacher Appreciation is a week-long event, letting our teachers know how much we love having them teaching our kiddos. Coordinated by our PTA, we spoil our teachers with themed days that start tomorrow. While I had already notified our parents that they needed to start bringing their items tomorrow, panic set in as I realized I hadn't started getting together our gifts. Time to get started shopping and crafting!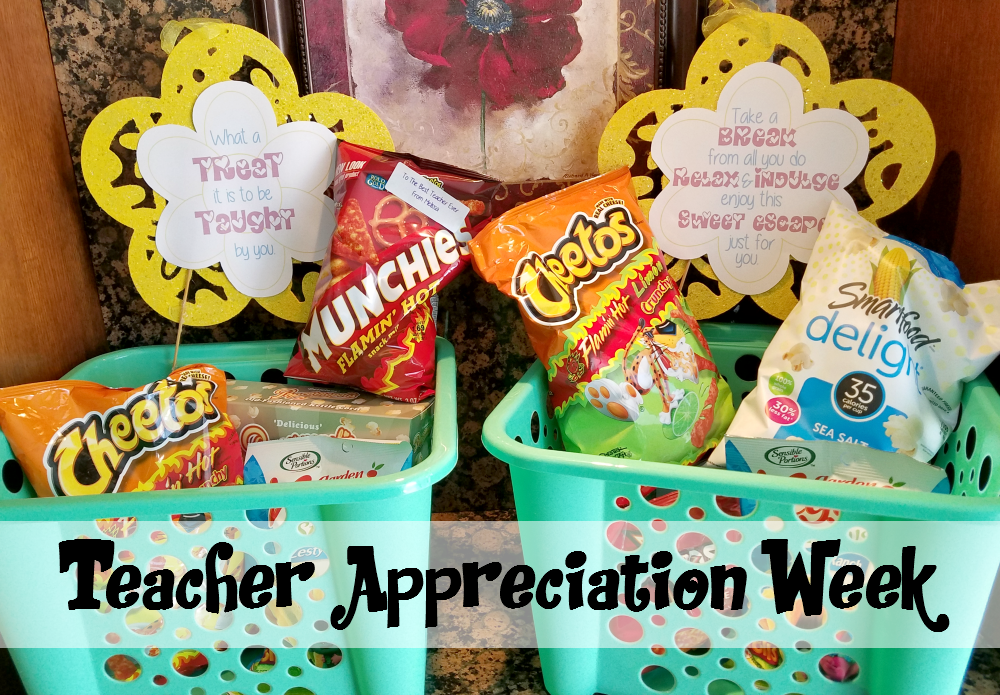 This year our theme is "All-Star Teachers" with the days broken down as follows:
Monday – Bring a flower for your All-Star Teacher
Tuesday – Be on the All-Star Theme and wear sports apparel
Wednesday – Bring a favorite snack for your MVP
Thursday – Write a note and tell them why you are their biggest fan.
Friday – Bring an item on their wish list.
Like I was saying, as Room Mom, I have been designated coordinator for one of our classrooms (thank goodness my friend is covering in our other classroom). So, I'm in charge of accumulating flowers, snacks, letters, and whatever items the students bring in. That got me to thinking since I've done this for several years in a row, I should be an expert, right? The flowers are easy – a couple of simple vases usually get the job done. However, I decided with snacks, I'd get something functional for the classroom once we were finished with our intended purpose.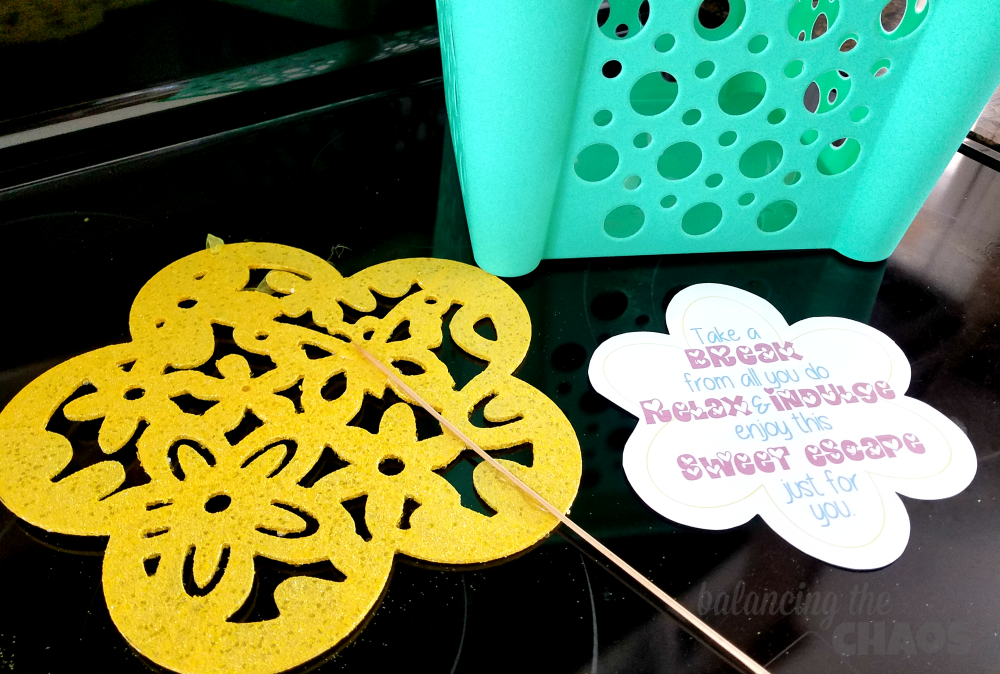 The first stop was the Dollar Tree. I recalled they had some cute storage bins and colorful baskets, the perfect storage container for snacks, school supplies, and more. Next, I noticed a foam flower that had sparkles and butterflies – my daughter's teacher's favorite – BUTTERFLIES. At home, I created a cute flower with a fun saying to glue to one side of the yellow flower.
"What a TREAT it is to be TAUGHT by you" is a FREE PRINTABLE! Click on the image to print!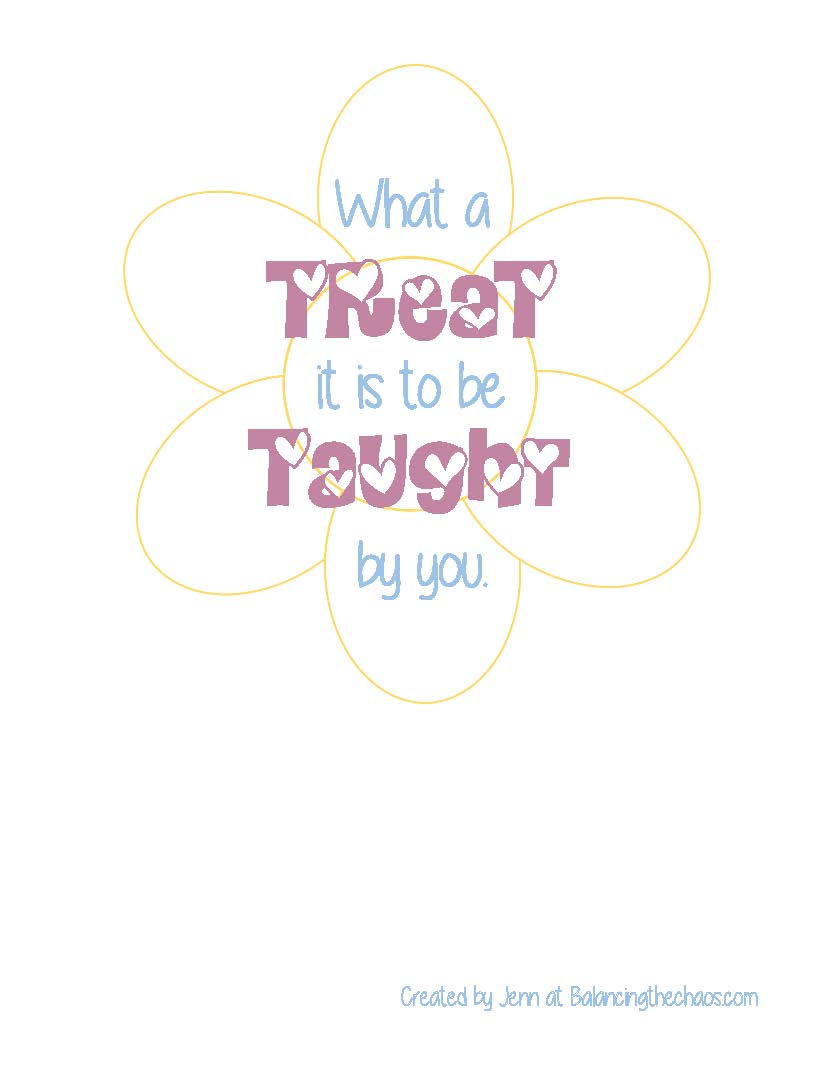 "Take a Break from all you do, this SWEET ESCAPE is just for you" is a FREE PRINTABLE! Click on the image to print!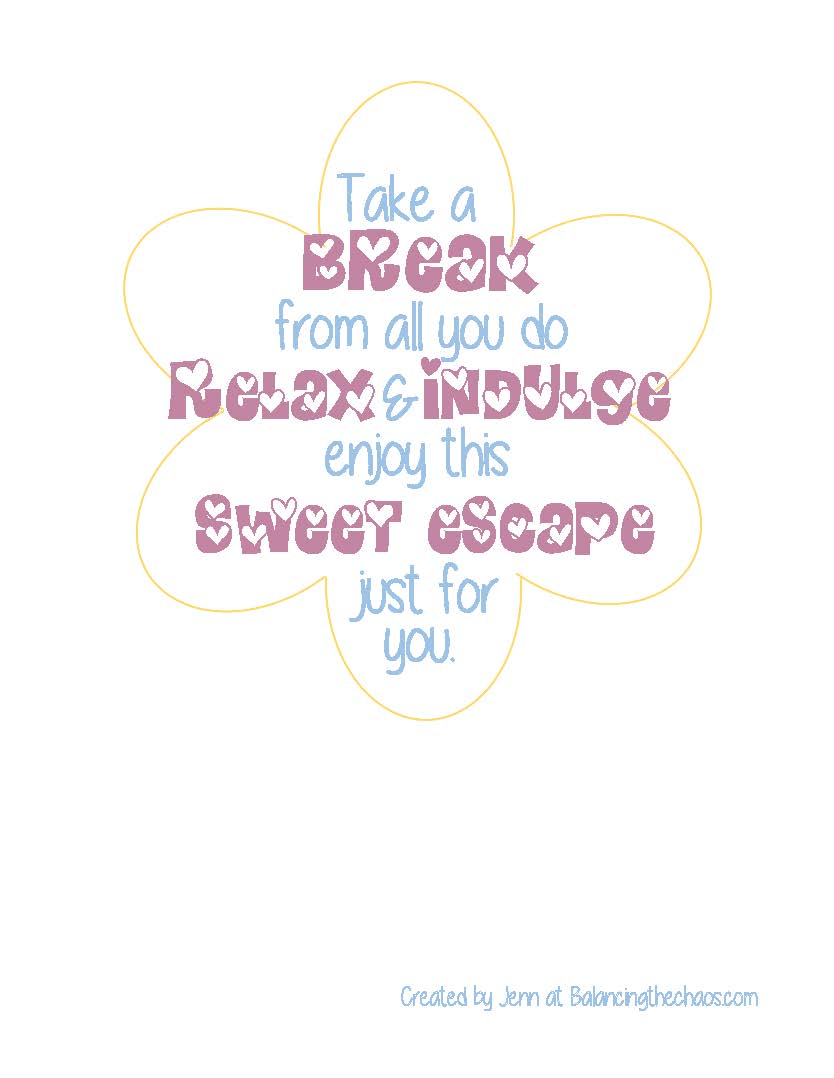 Next, I grabbed a wooden skewer I just so happened to have and used my hot glue gun to assemble the pieces and glue them to the plastic container. One thing to note, the glue is so hot, it started to melt the container, so be sure to let the glue cool down a little bit before adhering to the container. The cute little signs shared above covered the sharp ends of the skewer and added a cute personalized touch. Then, the students in our classroom will be bringing in their treats first thing in the morning on Wednesday, so I also decided to create labels so that when the teacher opens her bag of goodies, she can smile and think of the sweet student who presented them to her. I just created something quick with Avery labels, and now we're all ready to go for Wednesday!
Have some fun Teacher Appreciation gift ideas? Please share! I'd love to have some fresh new ideas for next year!