If you have been following along, you may have seen that with the upcoming release of Croods on DVD, October 1st, we decided to celebrate the event with a Croods DVD PJ Party.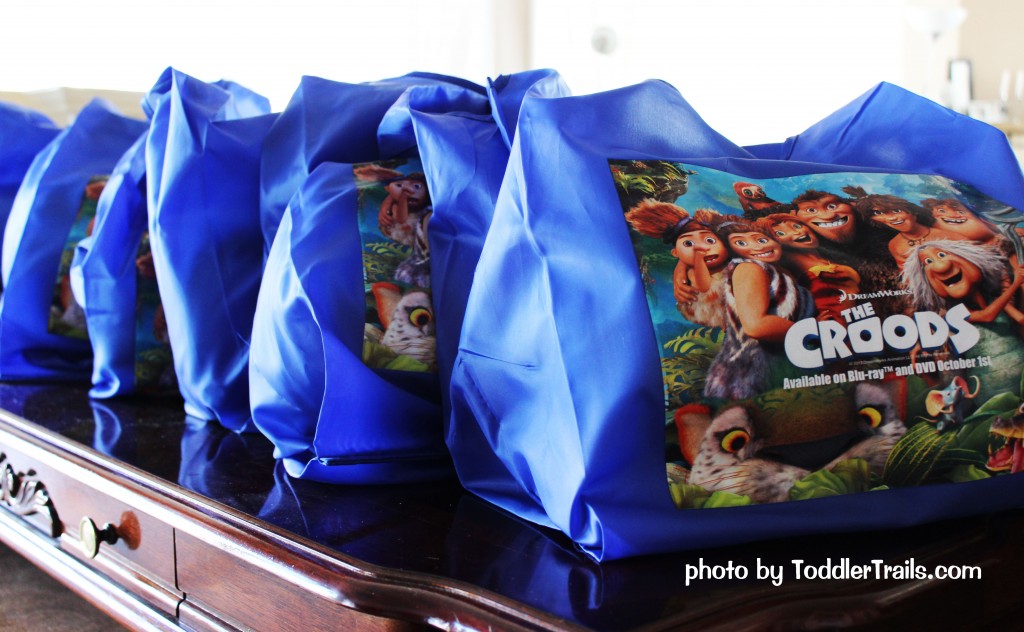 As a Fox Home Entertainment Insider, I had the amazing opportunity to host a sponsored party with some of our school and blogger friends!  If you're as excited as we are about the movie, you may just want to host a party for yourself!  Check out my party planning brain storming here: Croods DVD PJ Party Planning.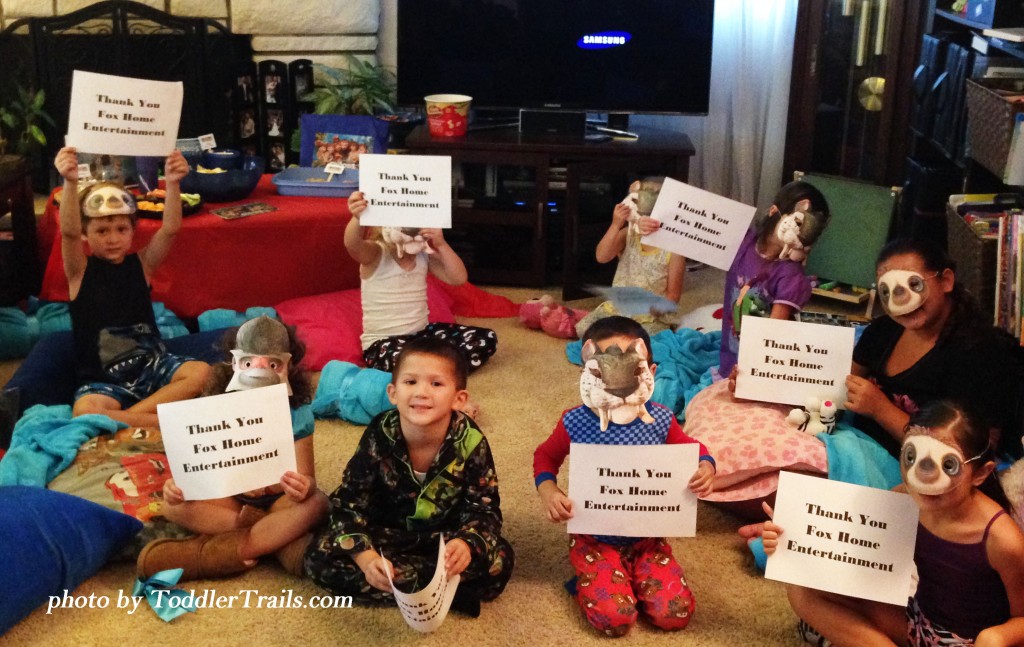 The kids arrived, and were pumped about the movie so we gathered them together – rather quickly – to try to get a group photo.  Let me tell ya, with all the props, it was rather difficult, but the result turned out great!!!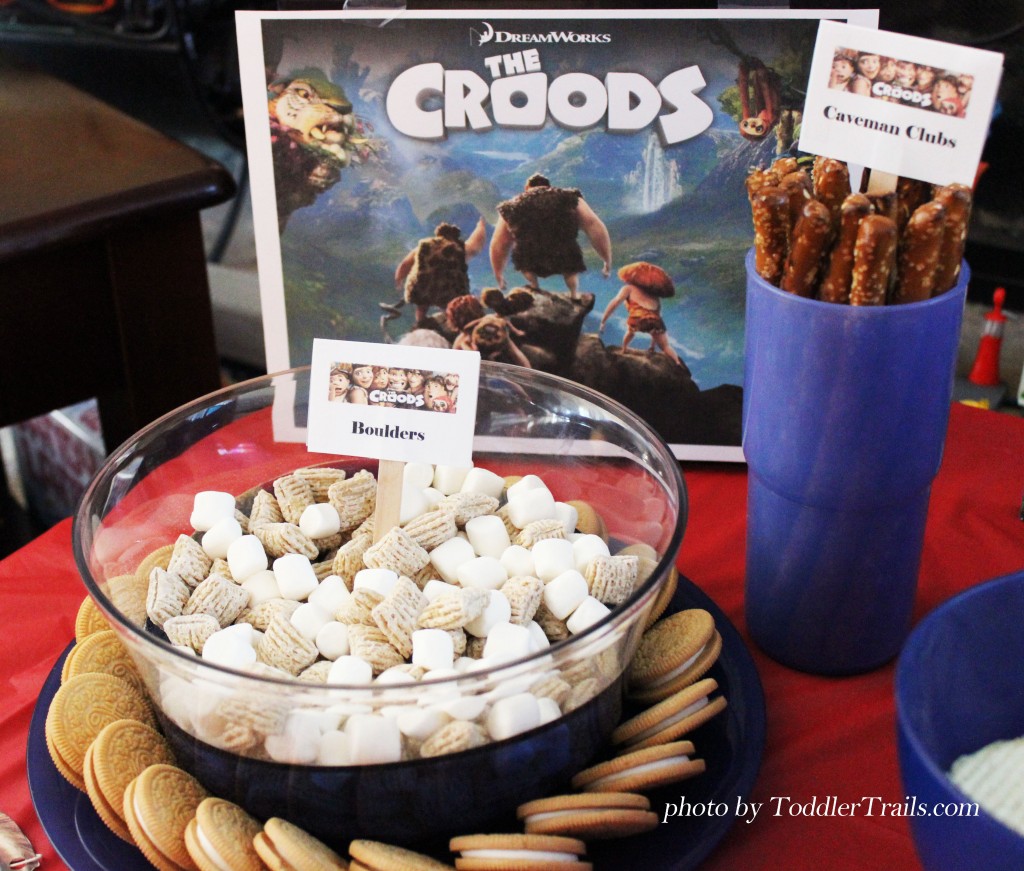 Then we released the munchkins to select their own foods.  On the menu:
Prehistoric Pets (Dinosaur Nuggets)

Boulders (Cereal & Marshmellows and Vanilla Oreo Cookies)

Caveman Clubs (Pretzel Sticks)

"Grug" Fruit

Croodalicious Popcorn

"Thunk" Juice

"Sandy" Chips and Onion Dip

"Ugga" Pasta (Spagetti for the parents)

and more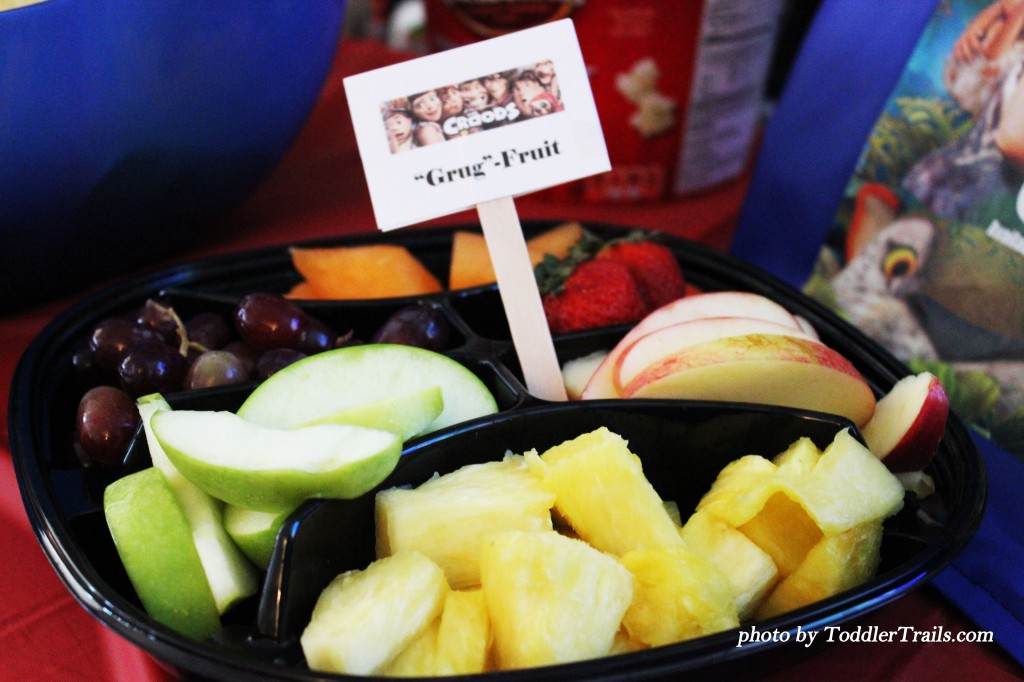 The kids all grabbed a spot on the carpet and ate their dinner while watching the show.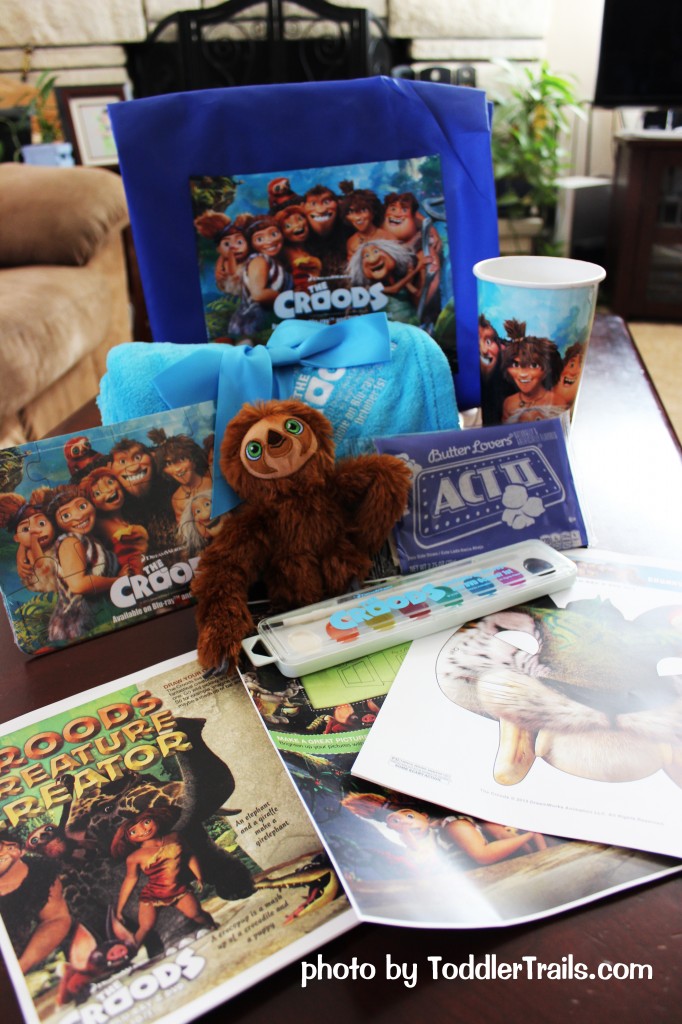 The thing about little ones?  When there are a lot of them together, the generally don't sit down for long.  The can easily get distracted, like with the amazing blankets provided by our friends at Fox Home Intertainment (check out the amazing gift pack above) and the pillows they brought – quicky turned into a pillow fight.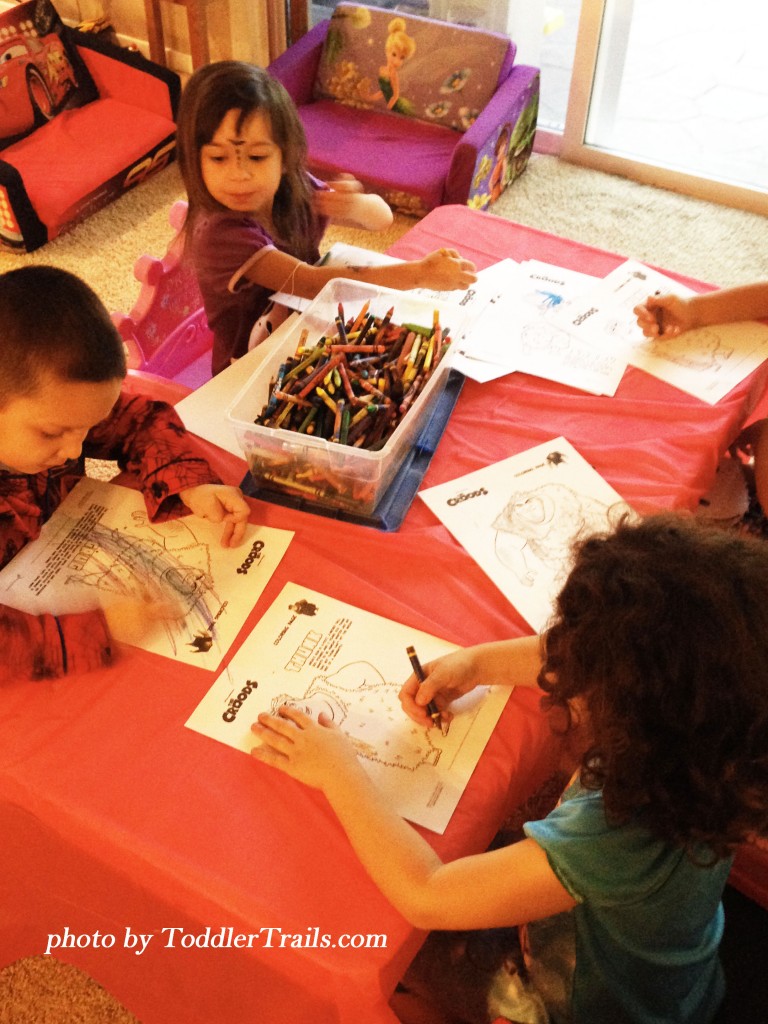 Luckily I had activities – like our art station!  The kids really enjoyed getting artistic and coloring the Croods characters.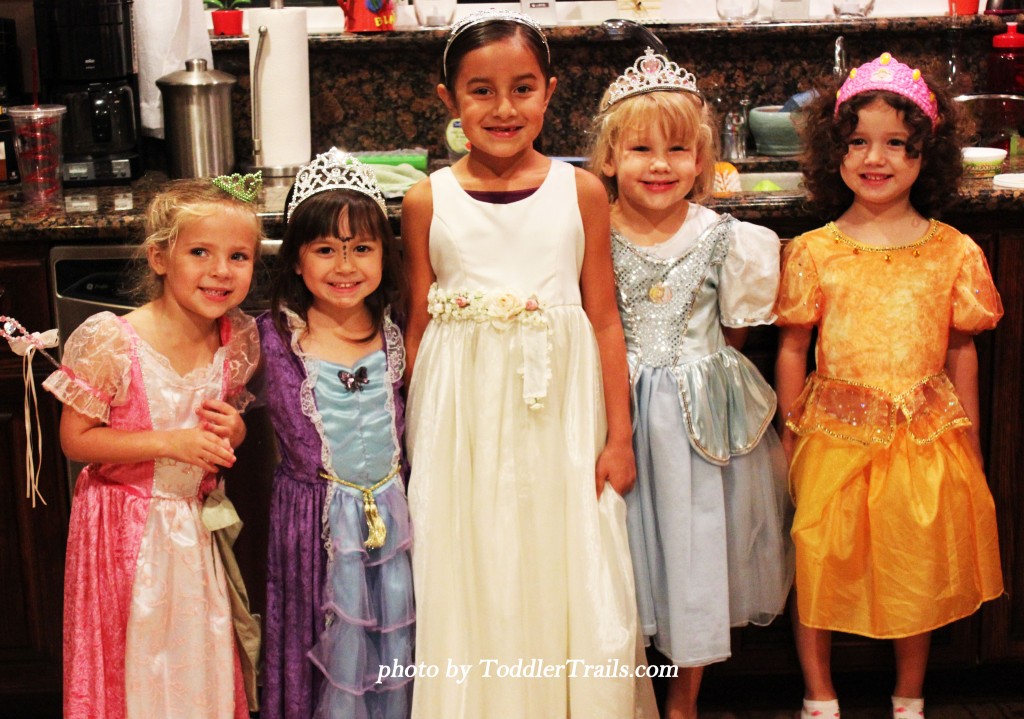 Then they got to hang out – the girls elected to play barbies and dress up in Princess' room and the boys got a little roudy so we had them stay in the front room where we could see them.  Then we surprised them with dessert!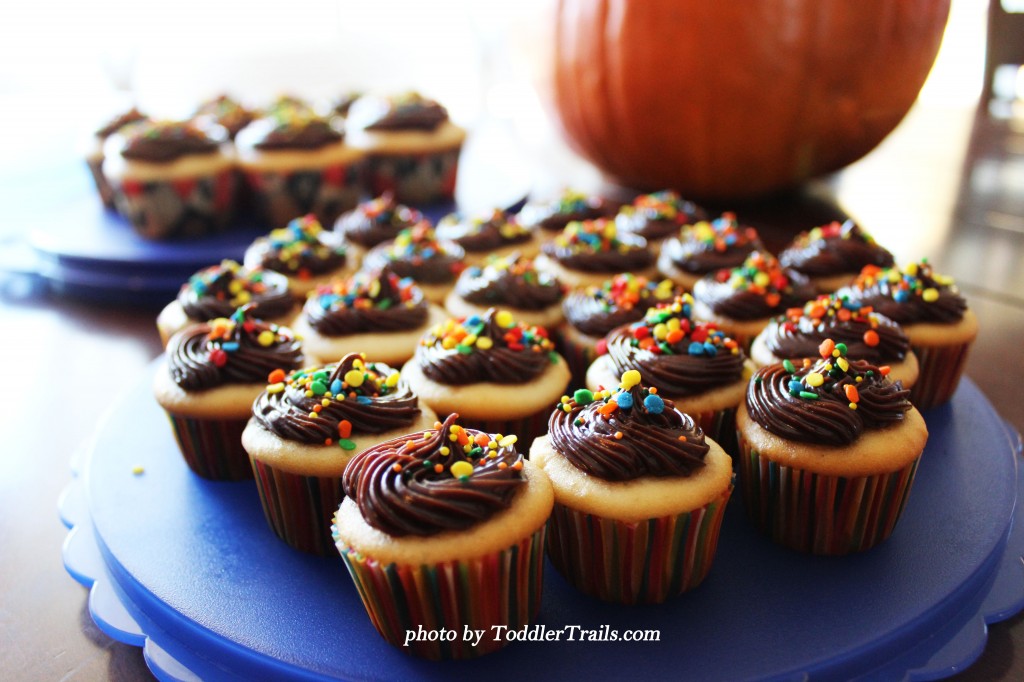 As for the moms – we actually got a little time to sit and chat while they were quiet – key word here "LITTLE".  HEHE.  But we did enjoy the fun. Even Belt decided to hang with the moms and get a little festive.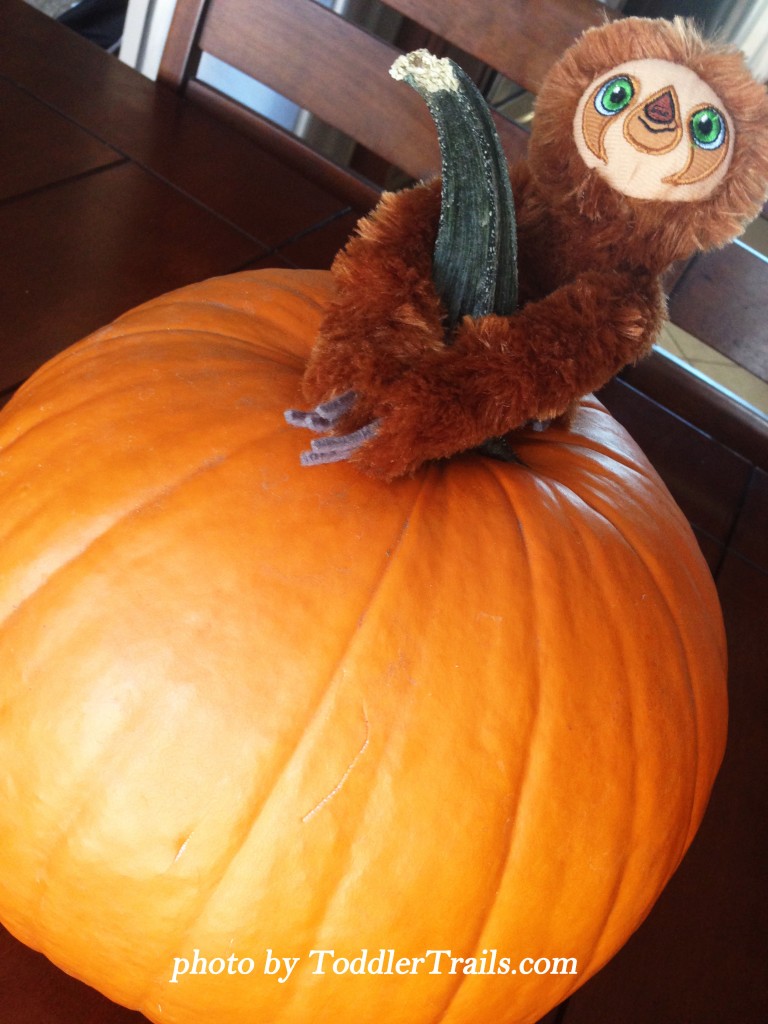 Don't forget to get your copy of The Croods on DVD.  It will be available at most retail outlets as of October 1st.  For us, I'm looking forward to a chance where I can sit and watch the movie all the way through – uninterrupted…duh duh duhhhhhh.
For more information about Croods, visit WEBSITE, FACEBOOK or TWITTER