As a Fox Home Entertainment Insider, we receive advanced copies of Fox Movies to review and share with readers.  No monetary compensation was received.
From the Academy Award®-Winning producer of Shrek* comes a hilarious animated adventure about two turkeys from opposite sides of the tracks who travel back in time in order to keep their species off the Thanksgiving menu. Freebirds is coming to Blu-Ray and DVD on February 4th and I can't wait.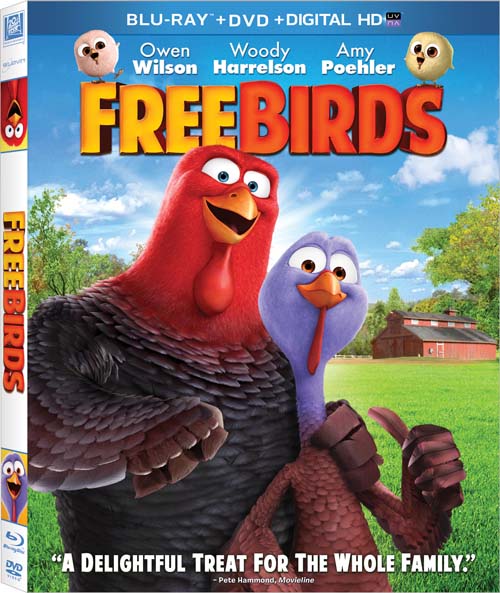 With an all star cast including  Owen Wilson, Woody Harrelson and Amy Poehler, Free Birds is loaded with laughs and stuffed with fun for the whole family!