If you have a love for anything SHRIMP, then you MUST head on over to your nearest Red Lobster. For a limited time, the Endless Shrimp entrée is on the menu with some deliciously divine options. We were invited to our local Red Lobster location to sample the "Secret Menu" or  partake in the Endless Shrimp where guests can start with two flavors including NEW dishes: the Nashville Hot Shrimp or the Mediterranean Shrimp; Hand-Crafted Garlic Shrimp Scampi; Hand Breaded Shrimp; or Shrimp Linguini Alfredo, then order more till you're happy and stuffed!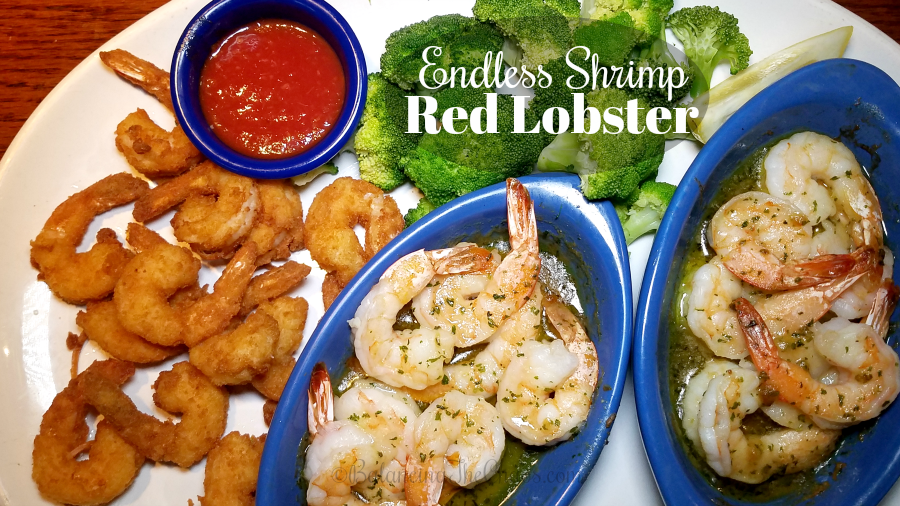 It was a family affair when we decided to visit our local Red Lobster. We picked up Grammie and walked into the Garden Grove location, which was quite busy. Quickly seated, we spoke to our awesome waitress, who shared the details about Endless Shrimp and the Secret Menu.
Shrimp being one of my favorite seafood options, I decided the Endless Shrimp was the way to go.To create my perfect dinner, I ordered two of my favorite shrimp preparations: the shrimp in garlic and white wine butter sauce and the hand-breaded shrimp that I was sure my family would devour. Along with our main entrees, you have an option of two sides, which I decided to stick with the veggies so I ordered a salad and steamed broccoli. Just as fast as our waitress, Shaby, could get our order on the table, we were ready to order our next round of flavorful shrimp.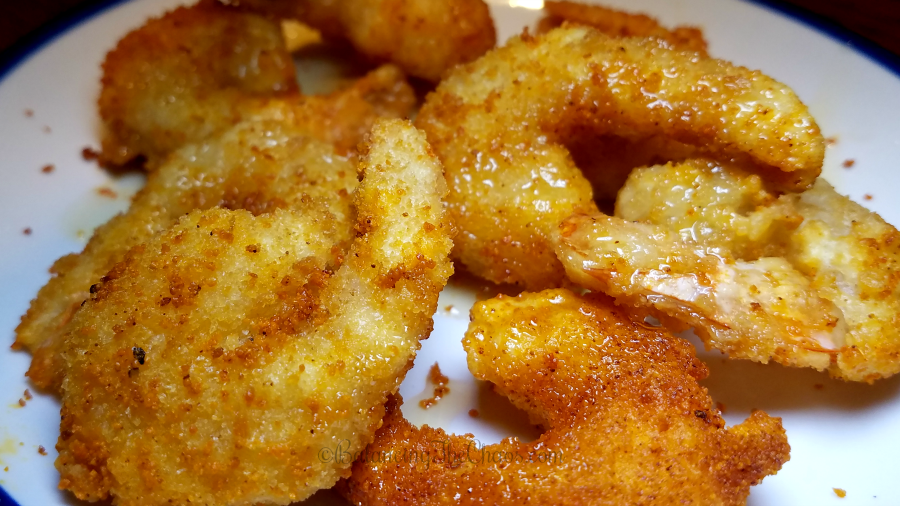 Next up we collectively decided to sample the New Nashville Hot Shrimp and the Mediterranean Shrimp. The Nashville was absolutely amazing. Panko-crusted shrimp, fried and tossed with a mixture of brown sugar, cayenne, paprika and black pepper, topped with a honey drizzle to balance the spice. It was fantastic, and my new favorite. We also enjoyed the Mediterranean Shrimp, grilled on a skewer with fresh grape tomatoes and green onions with white wine, garlic and lemon butter sauce. If I had any extra room, I would have gone for a third round with the Shrimp Linguini Alfredo – which is typically a first choice for me. There's always next time!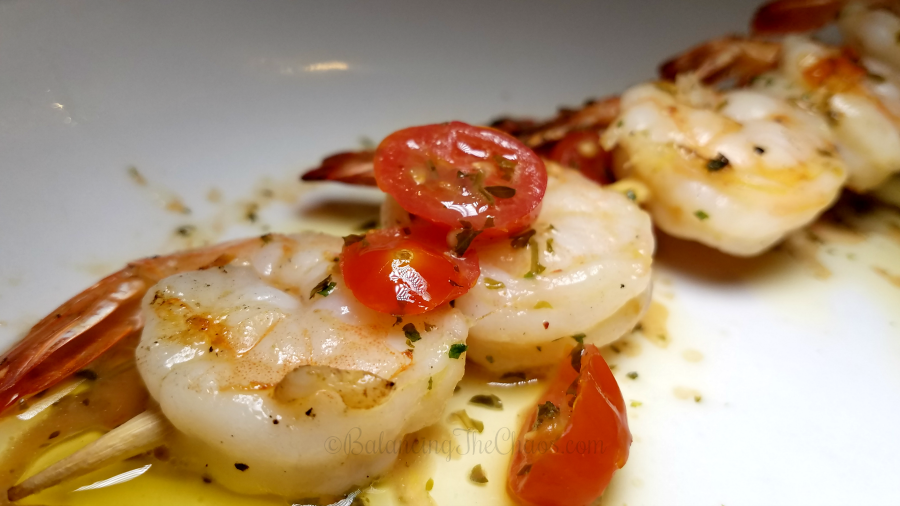 My mother in law had a craving for the daily special, so she ordered the grilled salmon, which she said was tasty. And the kids, they went with their tried and true – the Mac and Cheese off the children's menu. The hubster, however decided he needed a little meat and ordered a New York strip steak with a skewer of scallops and nibbled off of my endless shrimp.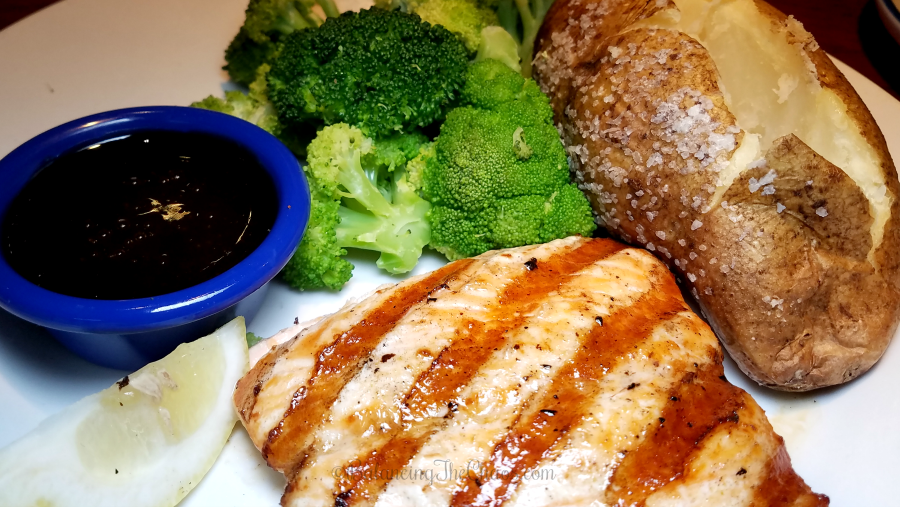 Red Lobster also offers an exclusive secret menu to choose from while supplies last. This year, the secret menu includes flavors like:
Cape Cod Kettle Chip-Crusted Shrimp
Panko-Crusted Red Shrimp, Coconut Bites
Popcorn Shrimp
Garlic Grilled Shrimp Skewers.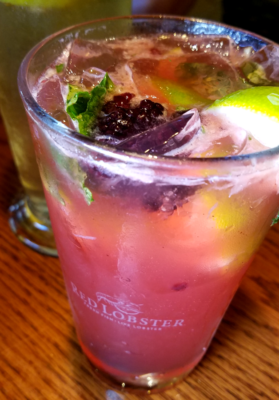 As Brian Kim, Beverage and Hospitality Manager at the Garden Grove location shared, all are very good, however his favorite is is the Nashville Hot Shrimp, which he is hoping will be added to the permanent menu.
Red Lobster is also offering guests two new featured beverages, which are both served in a collectible Coastal Shrimp glass:
NEW! Berry Mo-Tito: A mix of Tito's vodka, blackberries, lime, mint, sugar and berry puree, topped with club soda
NEW! Peach Long Island: A blend of vodka, rum, gin, peach schnapps
I had the opportunity to sample the Berry Mo-Tito. It's light and refreshing, and the perfect cocktail to toast in summer or any special occasion.
Hurry in now to your local Red Lobster to sample the delicious flavors of endless shrimp before they're gone. To find your nearest Red Lobster location visit: https://www.redlobster.com/
Special thanks to Brian, Shaby and staff at the Garden Grove Red Lobster for your hospitality. My family and I had a fantastic time!