As a CosmetiCare ambassador, I have been sharing my Rhinoplasty journey over the last few months. I know a few of you have been intrigued about the process and results and others have shared their interest on other procedures offered. I'm so excited to announce that on Thursday, October 26th from 5:00 p.m. to 8:00 p.m, CosmetiCare will be hosting their third annual Beautyland event and you're invited as my guest.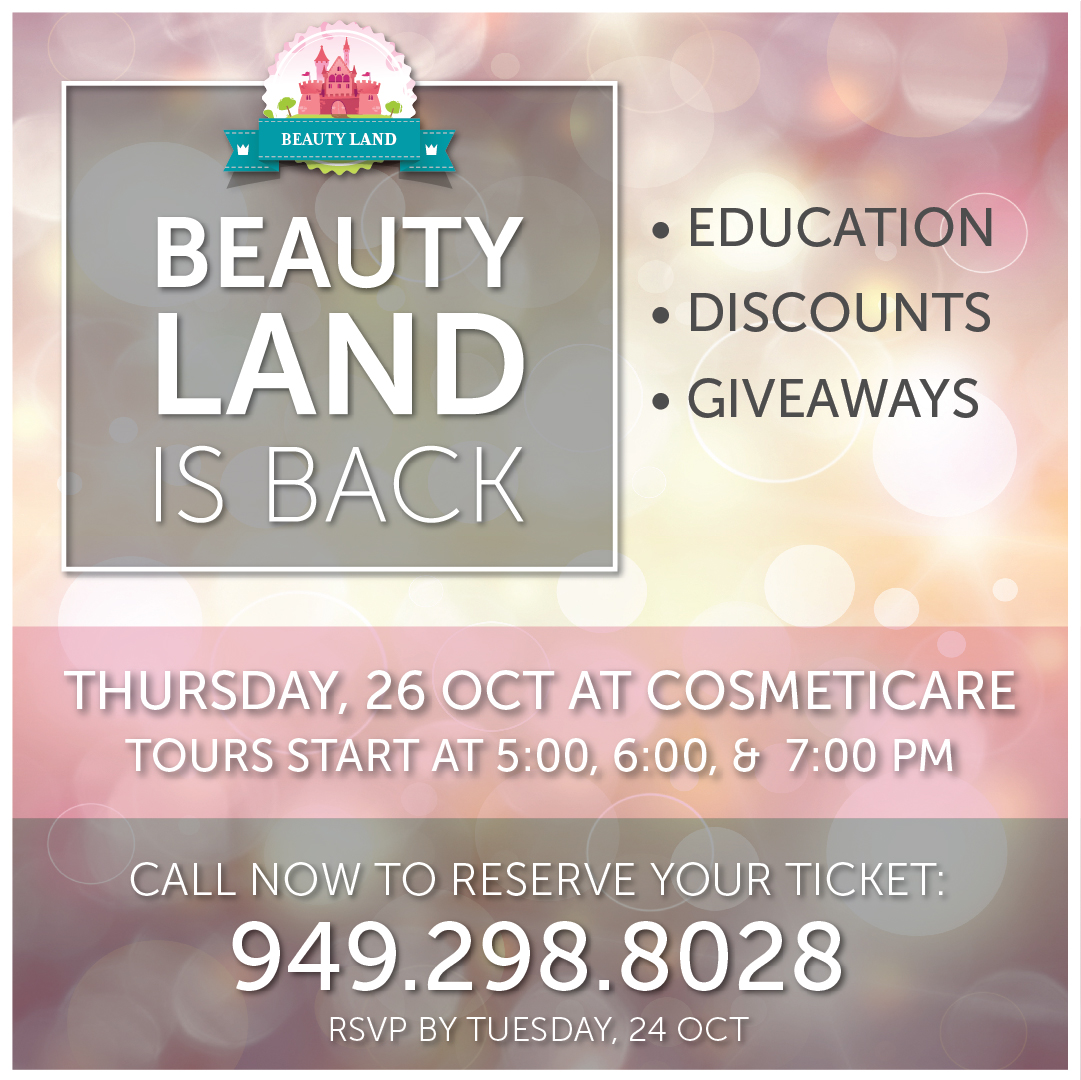 If you've had questions about whether or not a you are a candidate for a procedure, this is your chance to answers to those questions. Find out about aesthetic technology, lasers, body sculpting and other cosmetic procedures. This free event offers an opportunity for you to interact with CosmetiCare's experts in a no-pressure, fun atmosphere overlooking the Balboa Harbor. Complimentary hors d'oeuvres and wine will be served.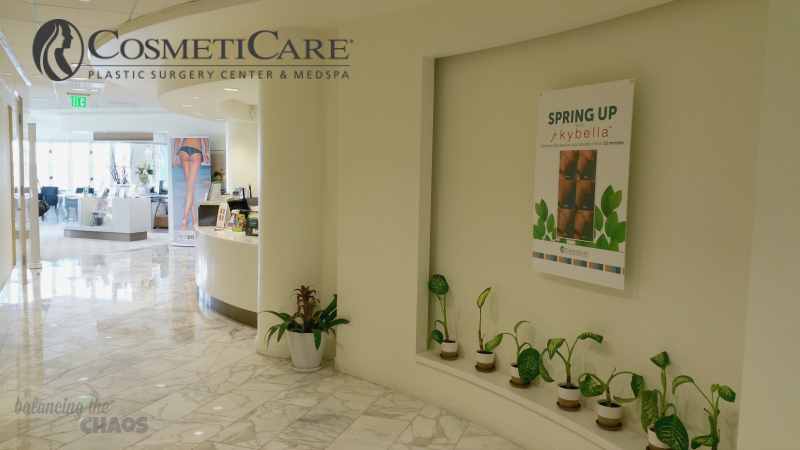 The intimate experience will you an insider's look into CosmetiCare's signature rooms, where they can learn more about non-invasive beauty treatments through demonstrations of techniques to correct wrinkles, loose and sagging skin, uneven tone and pigmentation, rosacea and more. BeautyLand stops include:
Skin Care and Glow Room
Fat Melting Room
Laser Room
Freeze & Fill Room
Nip Tuck Room
Weight Loss Room
In addition, exclusive day-of specials and giveaways will be offered on many of CosmetiCare's most popular preventative beauty treatments including; Voluma, Juvederm, Botox, TruSculpt and others. Enjoy live demonstrations of CoolSculpting – a noninvasive procedure that targets stubborn areas of fat. As an added bonus, guests will have the opportunity to "try on" treatments using the New Look Now® aesthetic treatment visualizers. This is your opportunity to see potential results of any of their services. Upon arriving, guests will have the option to have their photos taken and receive a photo simulation of cosmetic treatments to their problem areas before leaving.
Space is limited and RSVP is required. Call (949) 718-6900 or email [email protected] to RSVP. CosmetiCare will offer ten free units of Botox to RSVP'd guests who bring a friend to the event. CosmetiCare is located at 1101 Bayside Drive Suite 200, Newport Beach, Calif. 92625. For more information about BeautyLand, visit www.cosmeticare.com.
About CosmetiCare:
Double board certified Orange County plastic surgeon Dr. Michael Niccole founded CosmetiCare in 1982 in Newport Beach, Calif. Since then, CosmetiCare has become one of the most recognized names in aesthetic services across the United States. CosmetiCare delivers the latest techniques in aesthetic services to thousands of patients every year, and nearly 90 percent of new clients are referred by previous patients. Every treatment at CosmetiCare is performed by highly trained specialists – a distinction among cosmetic surgery centers and medical spas. In addition to surgeons with years of experience, CosmetiCare employs registered nurses who conduct laser and injectable treatments, and skincare services and treatment plans are designed and conducted by medical estheticians. Learn more at cosmeticare.com, follow its activities on Facebook and watch educational videos at its YouTube channel.
###