This weekend, catch Festival Ballet Theatre's Alice in Wonderland, performing at the Irvine Barclay Theatre. Tickets are still available for both performances: Saturday October 14th at 7pm and Sunday, October 15th at 2pm. Guests will be enchanted with Lewis Carroll's classic Tale of Alice in Wonderland as it magically comes to life. We're looking forward to seeing the lovable White Rabbit, the Cheshire Cat, Tweedledee and Tweedledum and the infamous Queen of Hearts as Alice falls down the rabbit hole and into Wonderland.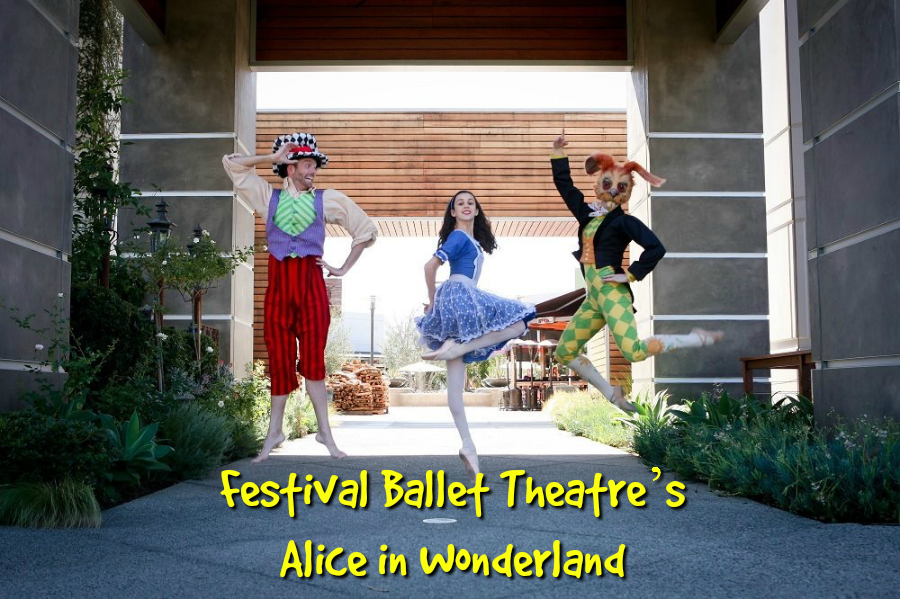 We love the classic tale of Alice in Wonderland and are so excited to see the story transform into a beautiful, classical ballet masterpiece. Choreographed by the Emmy Award-winnings choreographer, Robert Sund combined with Jean Sibelius' music, this performance will delight all ages.
Festival Ballet Theatre's Alice in Wonderland
Location: Irvine Barclay Theatre
4242 Campus Drive., Irvine
Tickets:
Adult: $45
Seniors $42
Children $39
About Festival Ballet Theatre (FBT)
Festival Ballet Theatre is a nonprofit organization founded in 1988 by Salwa Rizkalla. Its mission is to enrich Orange County's artistic and economic vitality, to inspire love and appreciation for dance, and to invigorate ballet by:
• Presenting a season of exhilarating classical and contemporary performances,
• Providing a nurturing environment for dancers and choreographers,
• Offering stimulating educational outreach programs.
For more information, visit www.festivalballet.org.
Photo Credit: Tracey Clark.