My son loves going to hang out with his friends, and always comes home with new wish lists regularly, as he samples his friends' toys and gadgets. One of his "must have" items has been a scooter. He has had several general scooters, but has been eyeing the electric versions. I even saw on the news recently; the city of Long Beach is working to actively utilize scooters as means of transportation. After sampling the GoTrax Glider this past month, I can certainly see why.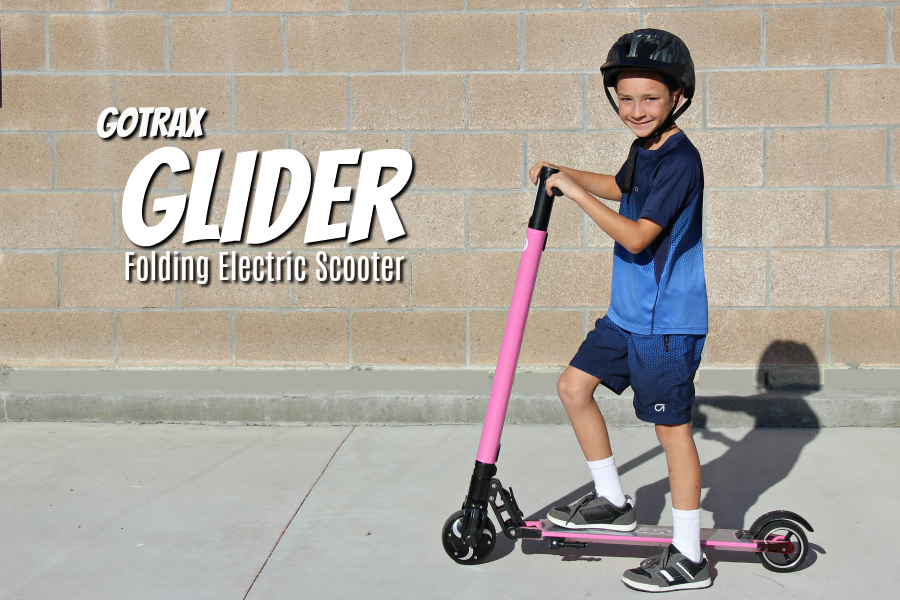 When the kids opened it, they were so excited, had the biggest grins and were in a debate as to who was going to try it first. The first thing I noticed was that it came folded up in the box. This means it is easy to transport anywhere. If I remember correctly, we had to click in the handle bars and it was ready to go. Honestly, the set up was so quick (and the kids were so eager to ride, that I do not recall).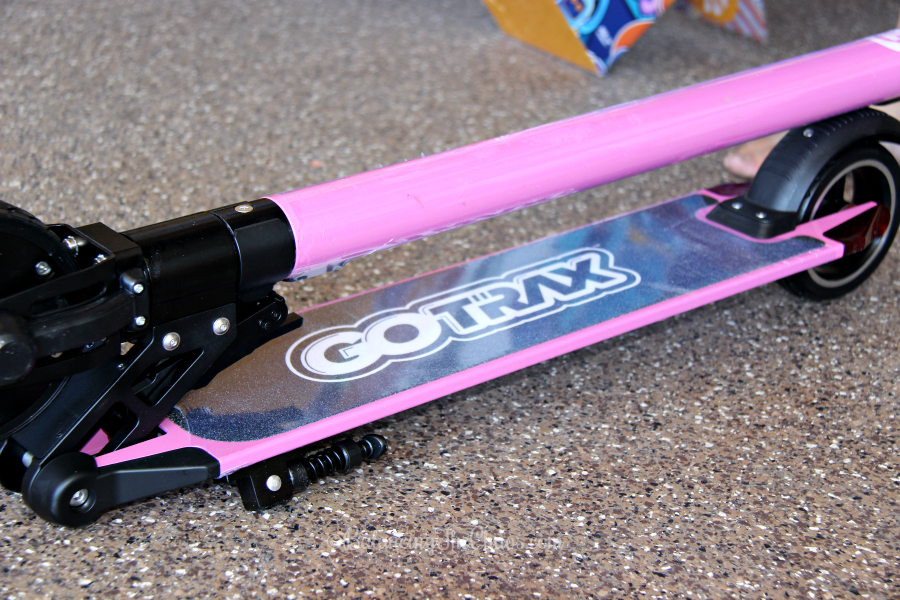 Once assembled, as recommended, we wanted to make sure it had a full charge so that the littles could get the most out of their first experience. We let it charge for about 3 hours, then we couldn't make them wait anymore. The put on their safety gear: a helmet, knee pads and took off. When riding a scooter, you ALWAYS need to take safety precautions, no matter what age you are.
My little man boarded the GoTrax Glider easily by stepping on with one foot. To get it going, you need to give it a little kickstart and gently push the throttle on the rite side of the handlebar to accelerate. He quickly realized that the harder you pushed own on the throttle, the faster the glider went. Your actual speed is displayed on a screen between the handlebars. The Glider can reach a speed of up to 17 MPH.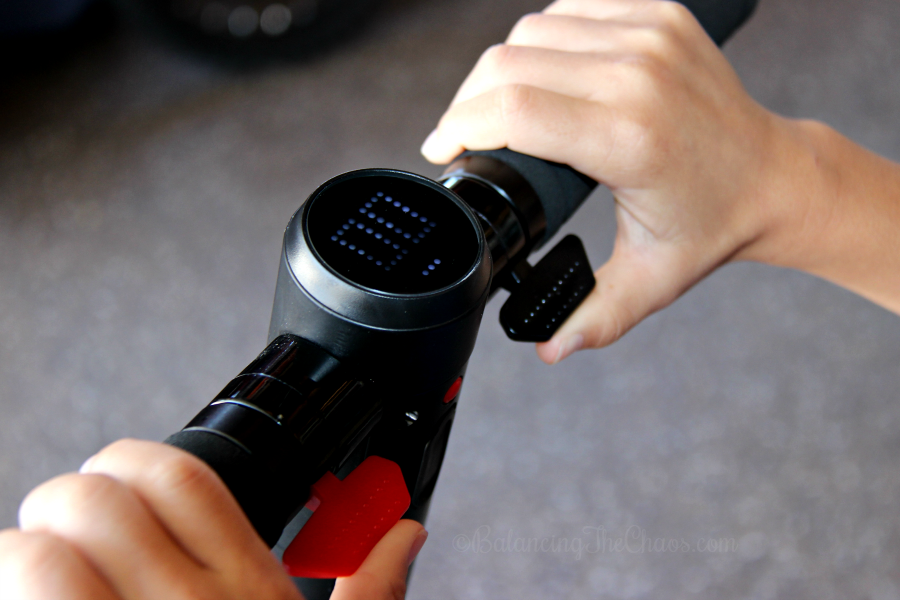 Turning, while on the Glider is quite easy, like a bike, you just turn the handle bars in the direction you want to go. There are two ways to stop; either coast to a stop, or press down the red throttle on the left side of the scooter's handle bars.
Another feather that I enjoyed was the LED light. During a camping trip, we utilized the GoTrax Glider Electric Scooter as a form of transportation from our camp sight to the activities center as well as the restroom. During the evenings, the LED light came in handing as we navigated our way through the campground in the dark.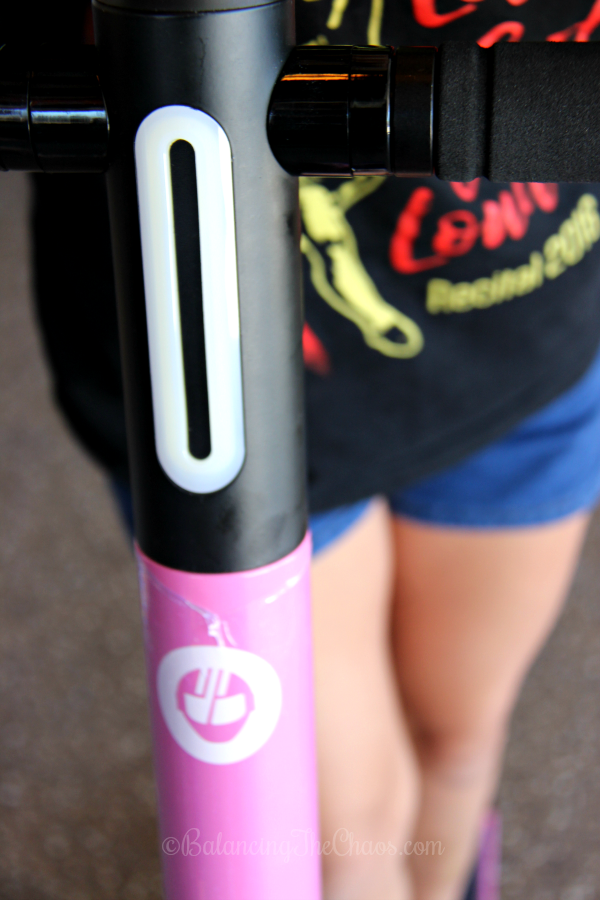 We may be a few months away from the gift giving holidays, but this is the perfect gift for the holidays. With bright fun packaging, and the hoverboard comes equipped with the charging cord and a quick launch manual, it can easily be shipped anywhere. Get one now. Pick one up with Amazon here: GoTrax Glider Electric Scooter. (affiliate)