"Exploring a Rhinoplasty" – A sponsored post written by me (a CosmetiCare Ambassador) on behalf of CosmetiCare.
Ever since I was in my 20's I have been self conscious about one particular facial feature. When I see photos of myself, my nose always stands out. I try to minimize it's appearance by retaking photos by tilting my head up or down, angling my face seems to minimize the size, however I still feel my nose is disproportionate to my other facial features. Now, in my second year as a CosmetiCare Ambassador, I have been presented with a unique opportunity to alter the shape of my nose, giving me a more proportionate face, so I decided to look into it further.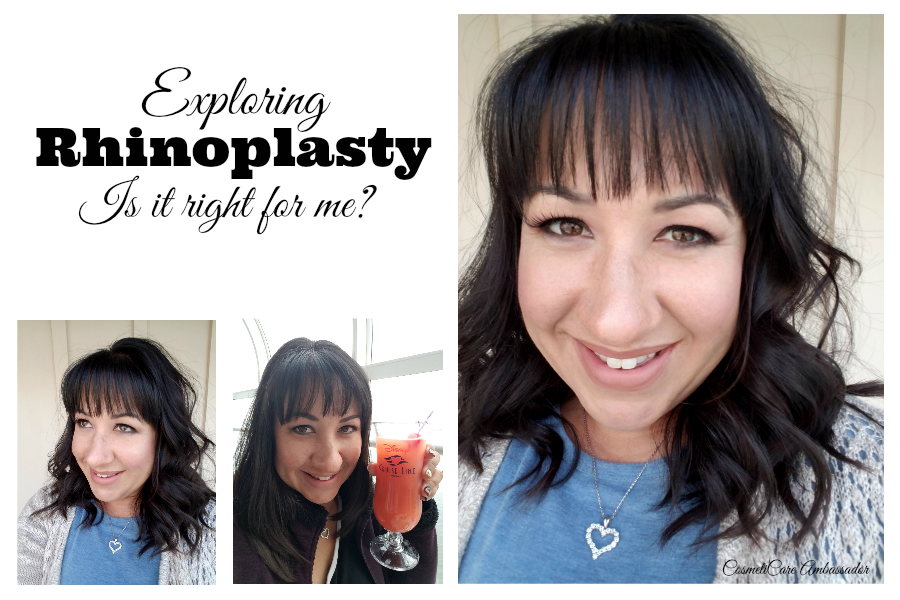 What is a Rhinoplasty?
A Rhinoplasty is nose surgery, or a "nose job", where a skilled plastic surgeon who is able to make the nose smaller, larger, narrower, shorter or longer. Misshapen noses, and those caused by an incorrectly healed fracture earlier in life, can also be corrected through Rhinoplasty.
Can Rhinoplasty fix my snoring or breathing problems?
A Rhinoplasty isn't always about cosmetics. Many people have issues with breathing and their nasal passages and seek surgery to correct these problems. In fact, breathing complaints are a common reason why patients seek out a Rhinoplasty in Orange County, and it's one of the few cosmetic surgeries which may be covered by insurance, if the procedure is recommended for medical reasons. On occasion, this procedure may assist with snoring if related to breathing issues.
First steps:
As with any procedure, it's important to do a little research and schedule a consultation. To get a little information, I went to YouTube. I wanted to see exactly what how the procedure was performed, where surgeons typically make incisions, approximate time frame of surgery, recovery, etc. Once I had a general idea, it was time to make the appointment for more information.  I made an appointment with Dr. Niccole to see if I he thought I would be a good candidate for Rhinoplasty.
Free Consults at CosmetiCare:
Once I arrived at CosmetiCare to find out more about a Rhinoplasty procedure, I got a little nervous. While sitting in the waiting room, I was watching video of a client who had the same procedure, but a little more invasive. She had breathing issues and had a more internal reconstruction, which prompted more questions:
In the video, the pain looked substantial, how different would my procedure be from what I had seen on the video?
What do I need to do to prepare for my surgery?
How long will the procedure take?
What are the potential complications?
How long would it take to recover?
Dr. Niccole and his staff were awesome. Rather than tell him exactly what I wanted up front, I let him take the lead, to see what he would recommend with my nose reconstruction. He pointed out the exact areas I wanted addressed, the bump on my nose, the large tip, and wide nostril base. After we talked, I told him that my husband may have questions, which he immediately said, "Lets film it for him". Here's the consultation:

Dr. Niccole also answered all my questions, and then some. He was very up front his diagnosis, game plan, the amount of time the procedure would take and about potential complications. When it comes to recovery time which he estimated it would be approximately 10 days that I would get my nose cast off and feel confident about going out in public. And I really love his recommendations for my husband, who will be taking care of me at home.
Check out my simulation with New Look Now: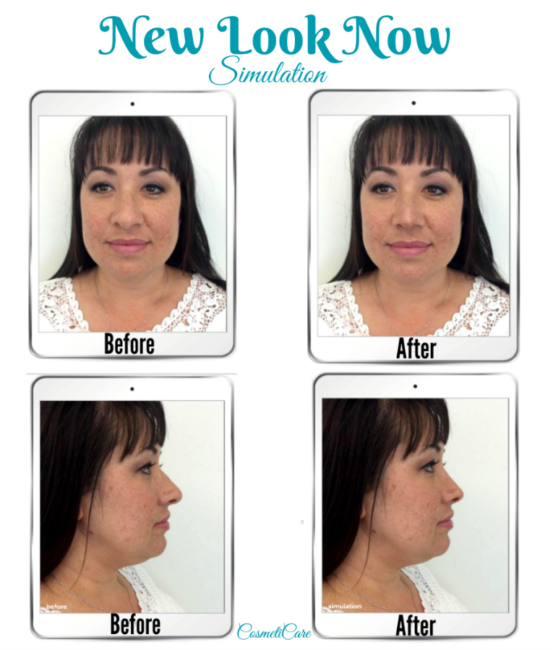 Stay tuned for the next steps….
Looking to tackle a few cosmetic issues you may have? The team at CosmetiCare is quite amazing and can give you great ideas on how to look your best, keep your skin young and rejuvenated as well as skin care options and more. Follow along with other CosmetiCare Ambassadors as they share their stories.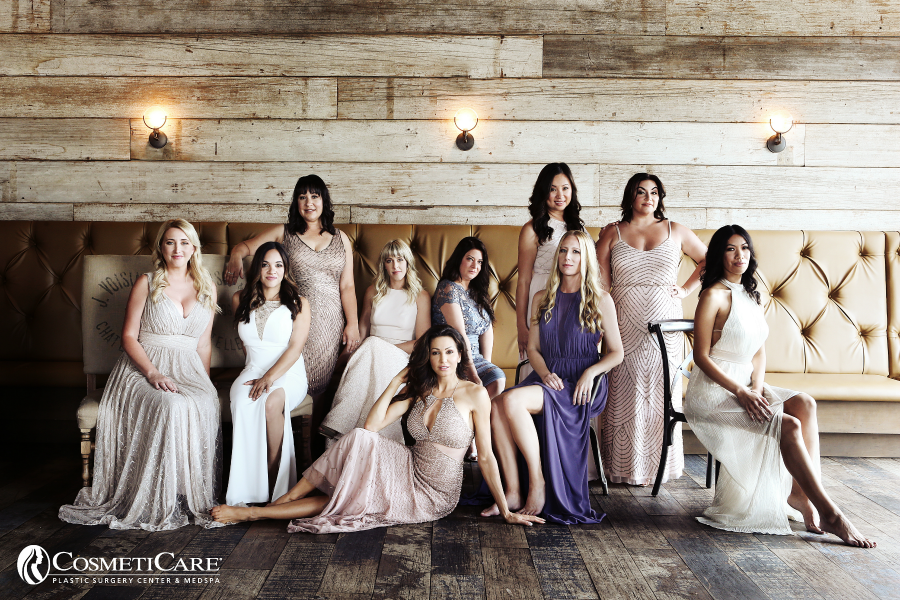 Newport Beach Office

1101 Bayside Drive, Suite 100
Corona Del Mar, CA 92625

Long Beach Office

2664 Atlantic Avenue
Long Beach, CA 90806
Past treatments with CosmetiCare:
Make an appointment today: https://www.cosmeticare.com