*Sponsored Ambassador* When I was younger, my friends and I enjoyed testing out new looks. I recall software that would enable you to upload a picture and sample different hair styles, fashion, and more to see which suited you best. At CosmetiCare, you can now "try on" treatments as easy as a click of the mouse with New Look Now.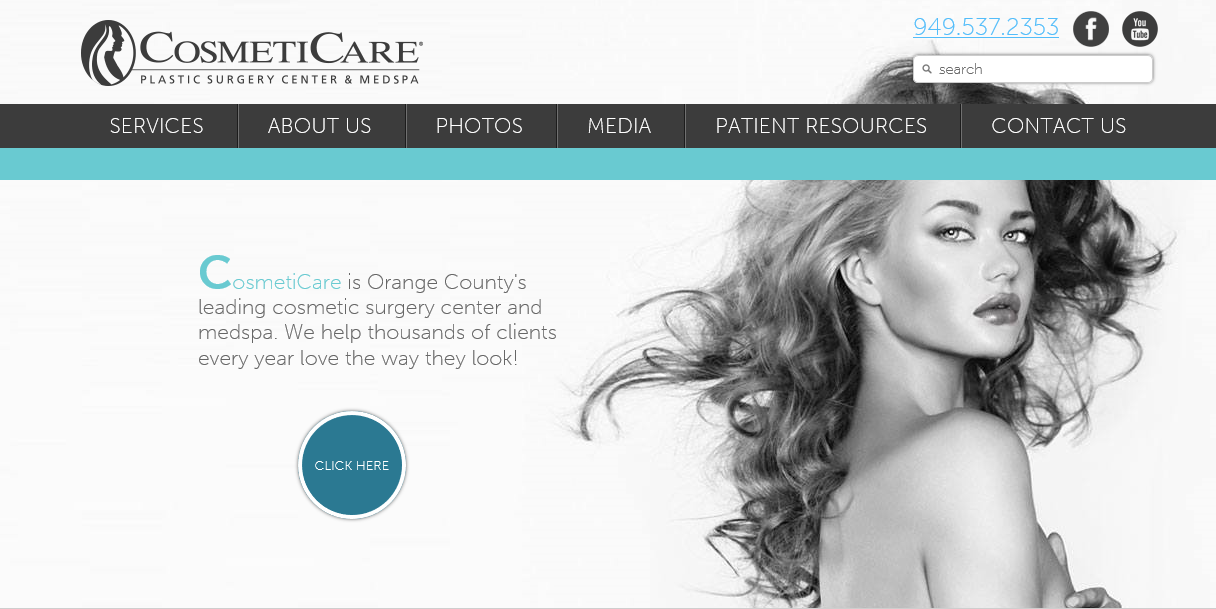 When I met with Lisa for my Rejuvenize Peel, she had told me I was a great candidate for Kybella. Based on pictures she shared with the CosmetiCare staff, they all agreed that if I decided to proceed with the non surgical method of reducing my excess fatty tissue under my chin, I'd have great results. Then I scheduled an appointment with Dina to get some questions answered.
The next step is to "try on" your treatment with a few EASY steps using the New Look Now simulator. First, visit the CosmetiCare website and scroll down to the bottom until you see the "Try On A Treatment Before You Get It" as seen below:

Next you select the aesthetic look you'd like to "try on".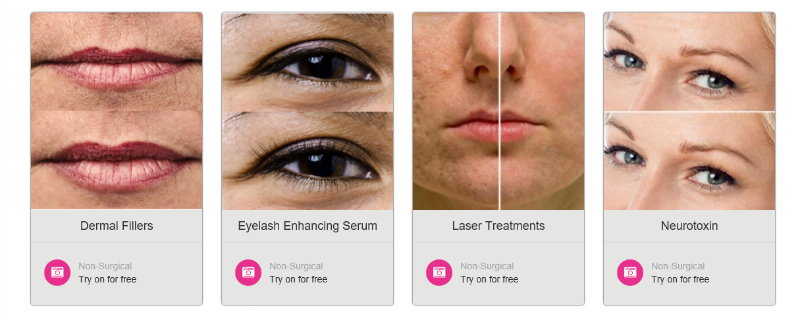 Then you will select your concerns – whether it's part of your face, body, etc.

Once you narrow down you options, you will upload an image of yourself into the New Look Now simulator. Be sure to take a good profile photo to use as your starting image. This will give you a better detailed simulation. Also, a solid background color is recommended.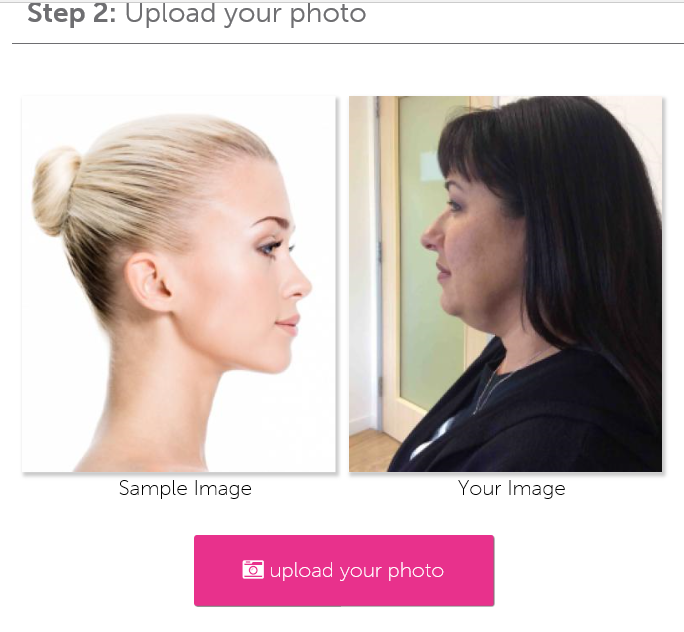 My photo was taken at the CosmetiCare offices so I decided to go with that image as it shows my double chin really well. Then you submit your order and wait for someone to get back to you to schedule an appointment to go over your results.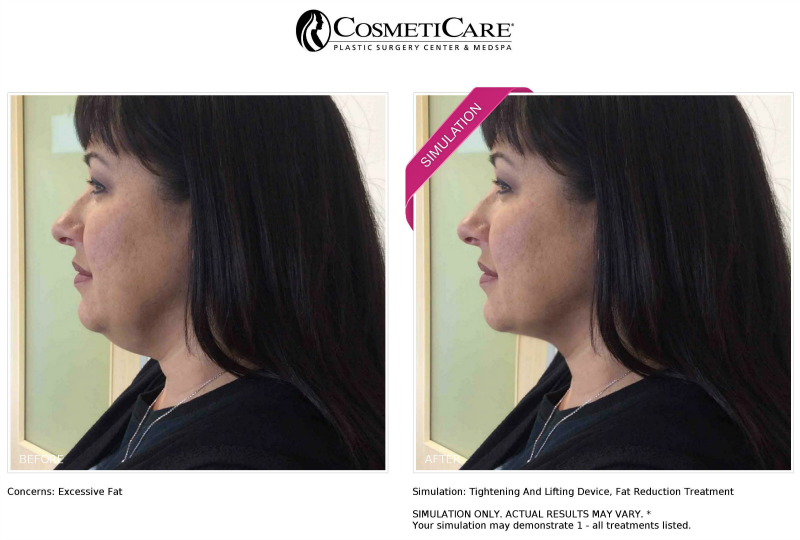 Now the results shown above from New Look Now are only a simulation of results from 3 Kybella treatments. Results will vary from patient to patient. Follow along as I undergo each treatment and share the results and try it out yourself. You know you've been wanting to get a little something done – now is your chance to check out the possibilities.
Also read up on what's happening with fellow CosmetiCare Mom Ambassadors:
Exploring Kybella and Why You May Want to Get It!
My Small Breasts Are Getting An Upgrade