This post was written on behalf of BODYARMOR as part of a campaign for Bloggin' Mamas. I received products to facilitate my review.
BODYARMOR offers a you a new way to rehydrate your body with an all natural sport drink. Packed with electrolytes, coconut water, vitamins and all natural flavors, the BODYARMOR sports drink us unlike most traditional drink options on the market.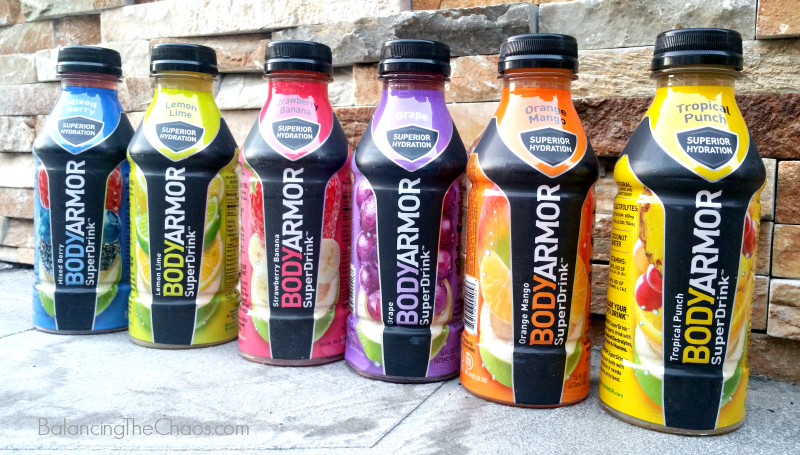 BODYARMOR is a natural sports drink that comes in 8 tasty flavors: fruit punch, orange mango, strawberry banana, tropical punch, lemon lime, mixed berry, grape and blackout berry. We had the opportunity to sample 6 of the fabulous flavors. My favorite was Mango Orange. Unfortunately I only had a few sips, because my husband stole it from me – apparently it was his favorite too.
What I like most was that it has about  half the amount of calories, sodium and sugars than other sports drinks we typically select with all natural sweeteners and no artificial colors. For a sports family (any family for that matter), it is a GREAT option. The flavor of each BODYARMOR sports drink is light, and doesn't leave a lasting after taste.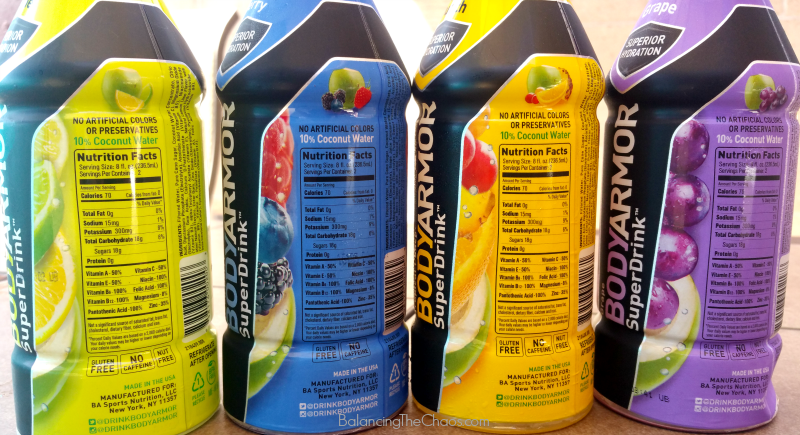 My kids were super excited to sample the drinks as well – they know that a few top athletes make BODYARMOR their sports drink of choice including: Mike Trout, Andrew Luck, James Harden, Buster Posey, Richard Sherman, Dez Bryant, Skylar Diggins and Sydney LeRoux.
As a matter of fact, my littles loved the grape flavor and requested to have some in their lunch – great for replenishing their fluids after a hot day playing at recess with friends.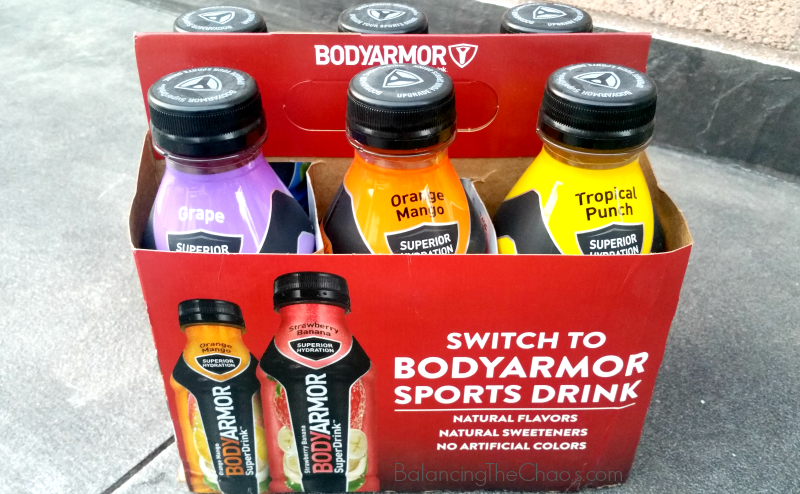 Have diet restrictions? BODYARMOR sports drinks are gluten free, nut free and do not contain any caffeine.
Test it out for yourself! BODYARMOR is now available here in Southern California at Ralphs and Target. Print out this (COUPON) to save on your first bottle.