We've had a lot of time on our hands since we've been home since March. Like most families, we decided to concentrate on de-cluttering the house. In the living room, I had a huge stack of our children's artwork and didn't know what to do with it. I was certain I wanted to keep it for when my children had children of their own, but the stacks just didn't seem practical anymore. I partnered with 4 Ever Bound a company that takes your child's original school papers and artwork and binds them into beautiful, personalized hardcover books. It's an awesome way to keep their memories!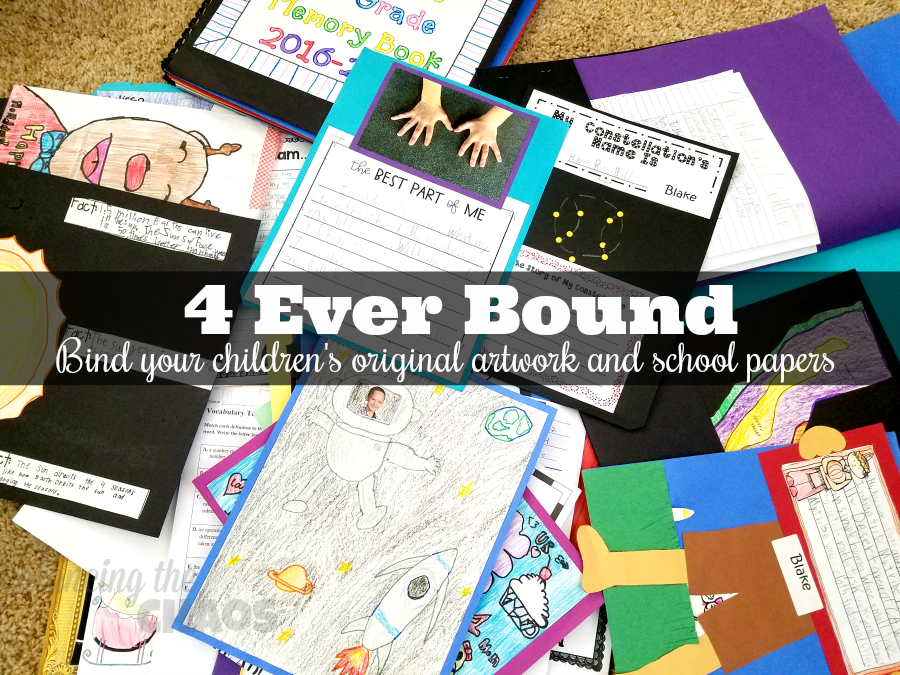 Each year I file away most of my kids' writing and artwork that comes home from school. I know I'm a little obsessed, but I really love holding on to their original work. The problem is that I don't have a lot of places to store the massive amounts of paper that have come home over the last few years. 4 Ever Bound is a great way to store and present your children's artwork, keeping it neat and organized.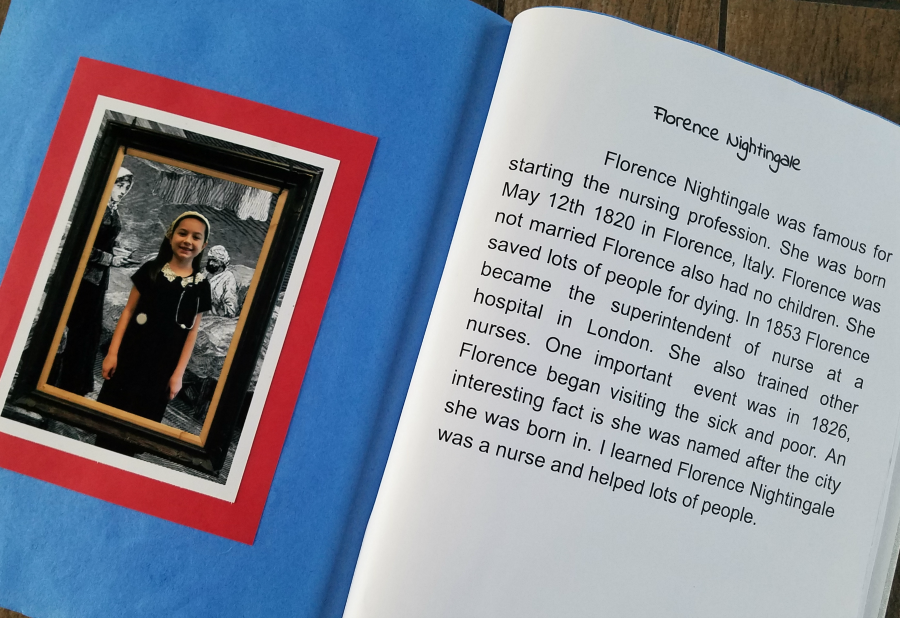 How it works:
Select from 3 different sized books:
First, you need to figure out how many pages you have. This is important as it depends on the size of book you will want to order. When you go to 4everbound.com, you will select the size of book you'd like to order. Basically it depends on the number of pages you want bound in your keepsake book:
The Sentiment Book: is a 1/2 inch spine and can fit 1/2 inch stack of papers, which is approximately 60-80 pages. Includes two lines of personalized text in our standard font. $49.95
The Keepsake Book more than doubles the page count for only $20 more. 1 inch spine holds 1 inch stack of papers, which is about 160 pages. Includes two lines of personalized text in our standard font. $69.95
The Chronicle Book is our best value because it holds triple the size of the Sentiment book for less than double the price. It's a 1.5 inch spine and holds a 1.5 inch stack of papers, approximately 250 pages. Includes two lines of personalized text in our standard font. $89.95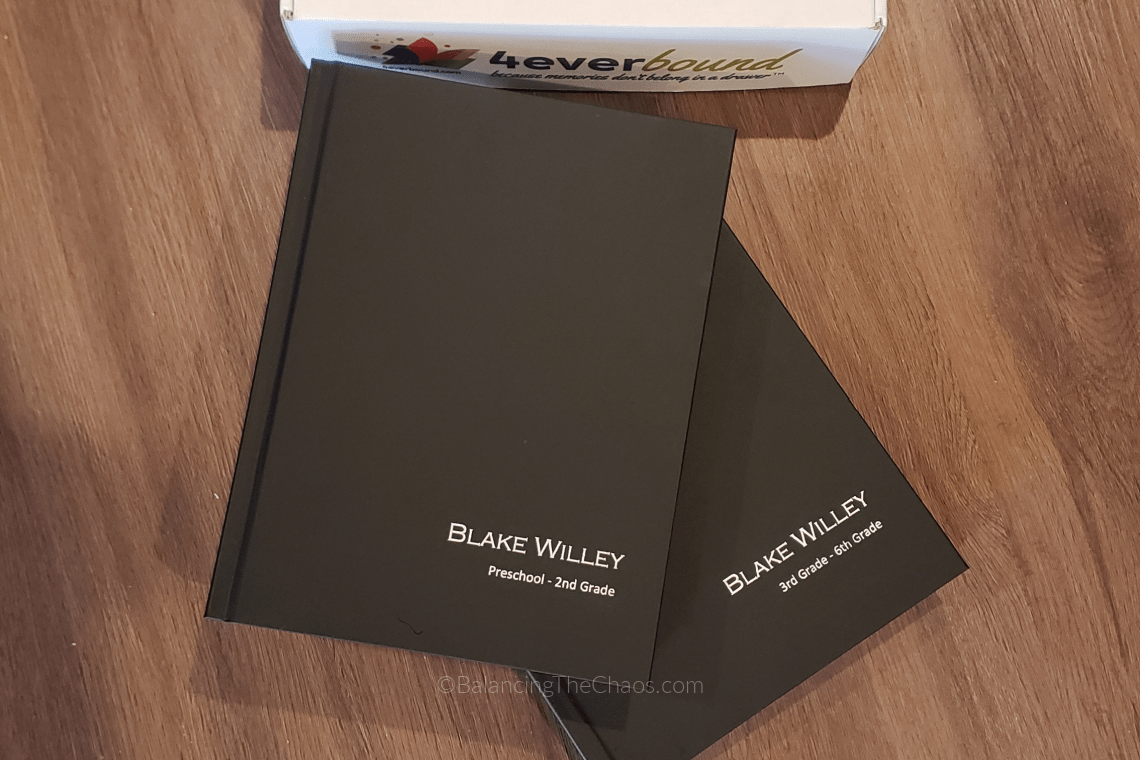 Personalization Options:
Choose Book Color – choose the color of the cover from silver, white, blue navy or black
Printing on the Cover – add a name in a specific color or font and a silhouette
Printing on the Spine – add a name or wording to the spine of the keepsake book
Cover page/Pocket Divider, Sleeves and Photo Pages

(Some options have an additional fee)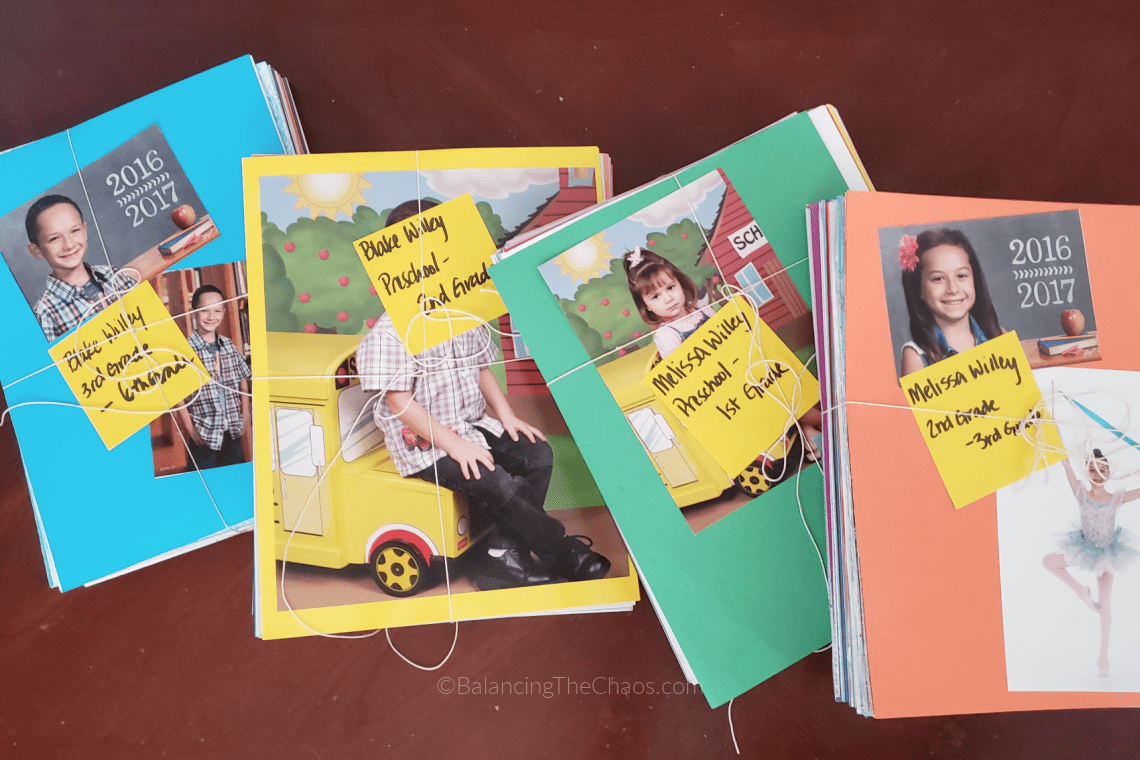 Once you've ordered your books, it is time to prepare your pages:
Place your pages in the order you'd like them to appear in your book
Stack them in a neat pile, but don't press down on them
Measure the height of the stack on the left hand side (the side that will be bound)
Be sure to check the size of the book you ordered to be sure you have the exact height required.
TIP: It is not recommended to add any pages with beads, cotton balls, feathers, sequins, glitter, puff paint,
TIP: small googly eyes are usually okay
Books are in an 8.5 x 11 inch format. You'll want to cut them down to the correct size, or let the staff at 4 Ever Bound trim them for you.
Then just wrap them up and ship them. If you use a Priority Mail Regional A box from the post office, it's cheaper than the flat rate boxes and gets here just as fast with tracking and insurance.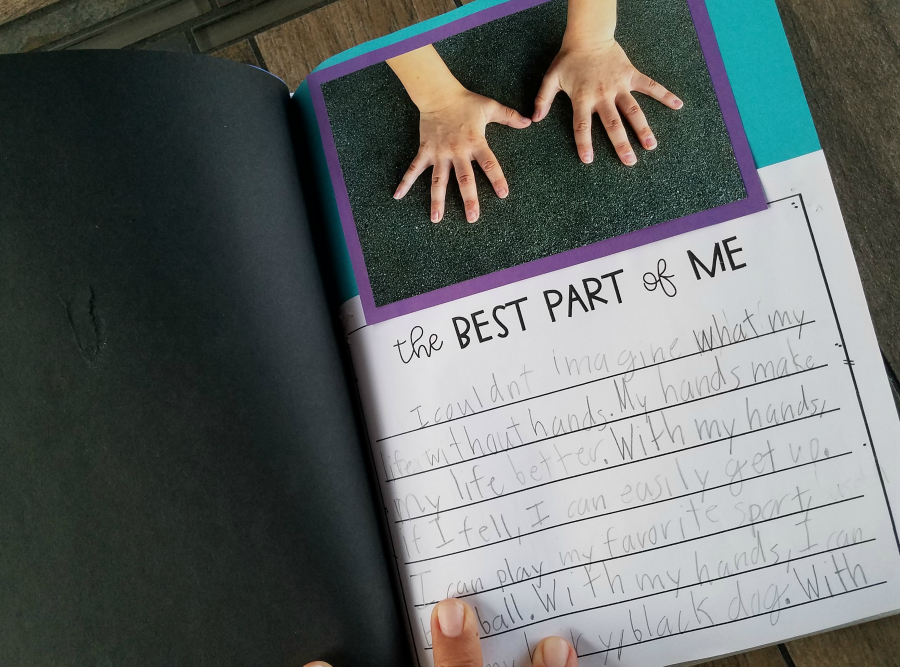 Since I have a paper cutter, it made preparing my pages rather easy. I just trimmed them up. Some of the artwork extended over the 8 x 10 size, so I either folded parts over or simply trimmed the excess off. There were some pieces that I ended up re-doing the page into a smaller one to fit the book. The better prepared your pages are, the faster it is shipped back.
With so much artwork, I actually needed more books than expected, so I broke my children's books into 2 beautiful editions. It came beautifully packaged and sealed up tight in a USPS box.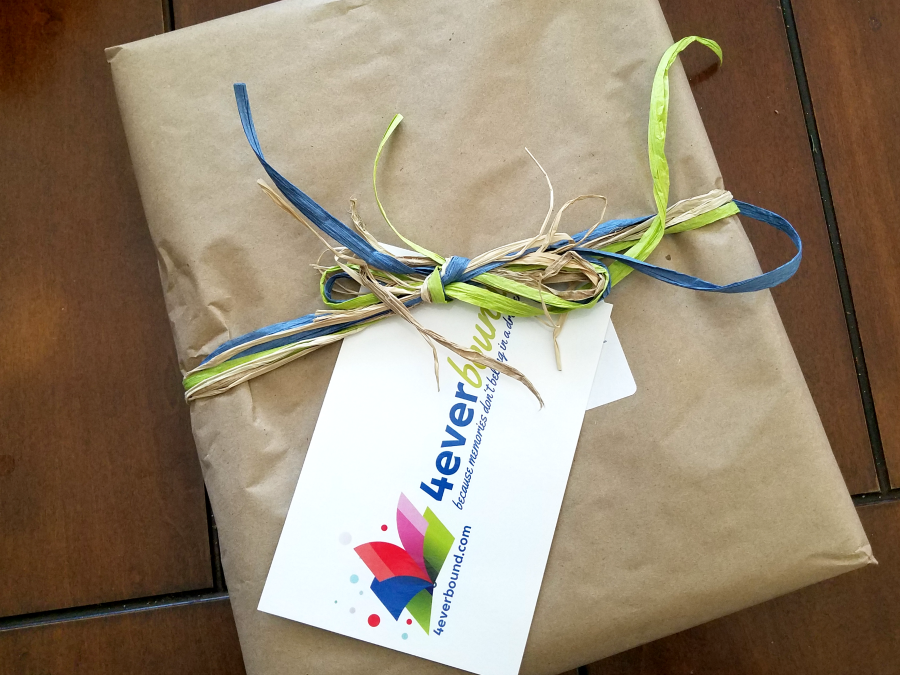 4 Ever Bound books also make a beautiful gift. Whether it's for the holidays, birthday, or even graduations, it is a great way to show your appreciation for their school days' artwork they spent so many hours on.