My husband and I have been teaching via distance learning in our respective school districts. It seems like we're actually working more hours in the day since our children are distance learning, and tack on his responsibilities as the athletic director at the local high school. By the time dinner comes around, we're looking for a quick fix. My daughter, in partnership with Smart & Final, decided she wanted to try her hand at cooking a few meals for the holidays, to help us out. Last week, my little holiday helper created a tasty shrimp with fresh asparagus and tomato entree.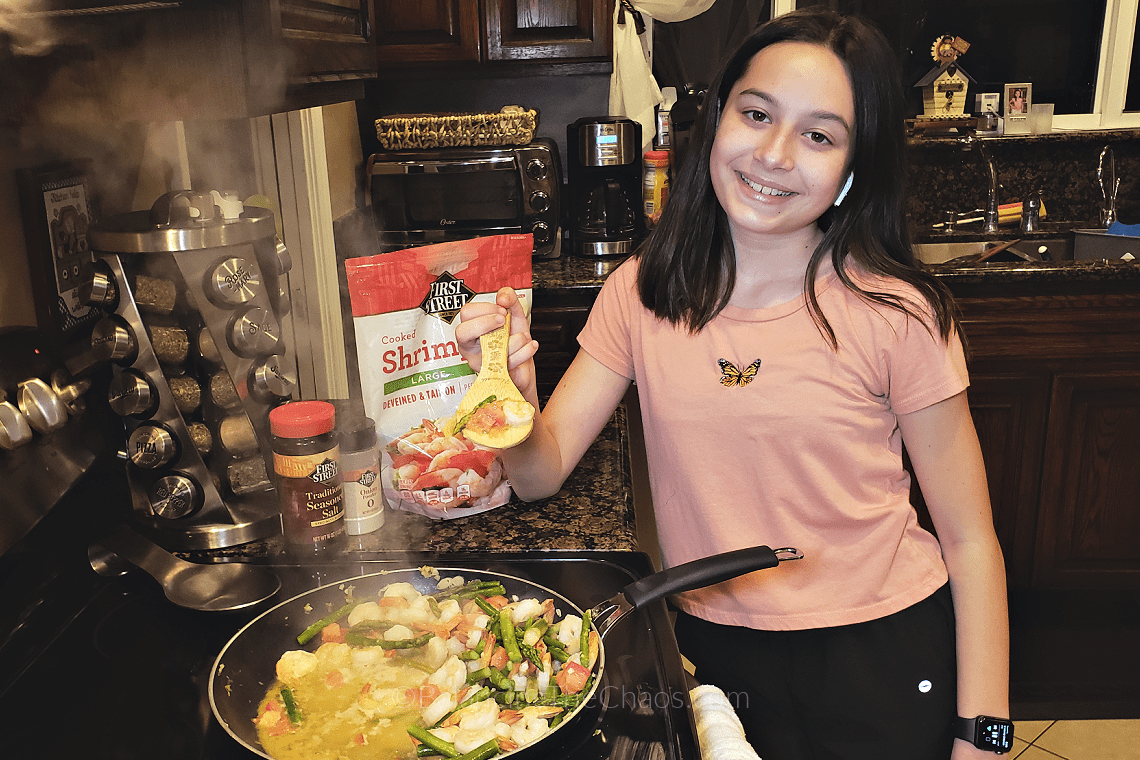 My daughter insisted that she join me on our last Smart & Final shopping trip to stock up up on groceries for the week. She decided to create dinner for the family that evening and picked out First Street cooked shrimp, a bushel of asparagus, fresh tomatoes and a green onions.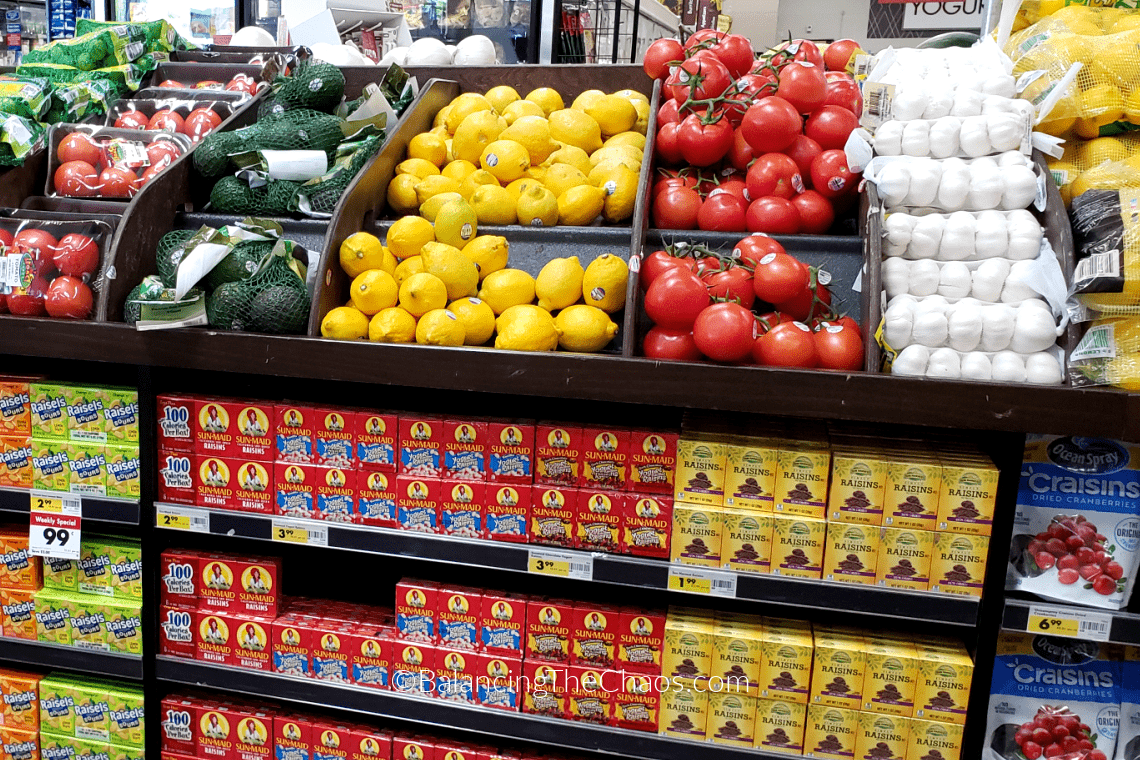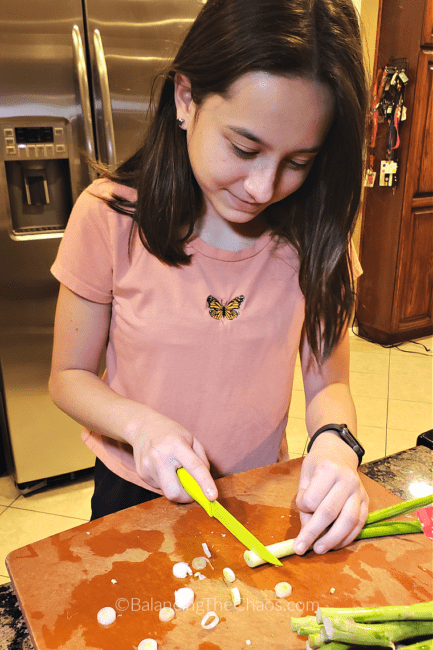 As soon as we returned home, she got to work. She placed about 1 pound of pre-cooked shrimp into a bowl to thaw while she tended to the vegetables. I guided her into cleaning and preparing 1/2 the bushel of fresh asparagus, 1 tomato and a little green onion.
Next, she heated about a tablespoon full of vegetable oil in a skillet and added a little fresh garlic along with the chopped green onion. She let that saute for about a minute and a half before she added the asparagus. The asparagus steamed in the skilled with the onions and garlic for about 7 to 8 minutes to soften, then she added the tomatoes for about another 2 minutes.
Finally, she added in the shrimp and let the dish simmer together, covered, for approximately 5 minutes or so to make sure the flavors blended together.
For a little bit of extra flavor, she added pepper and Smart & Final season salt.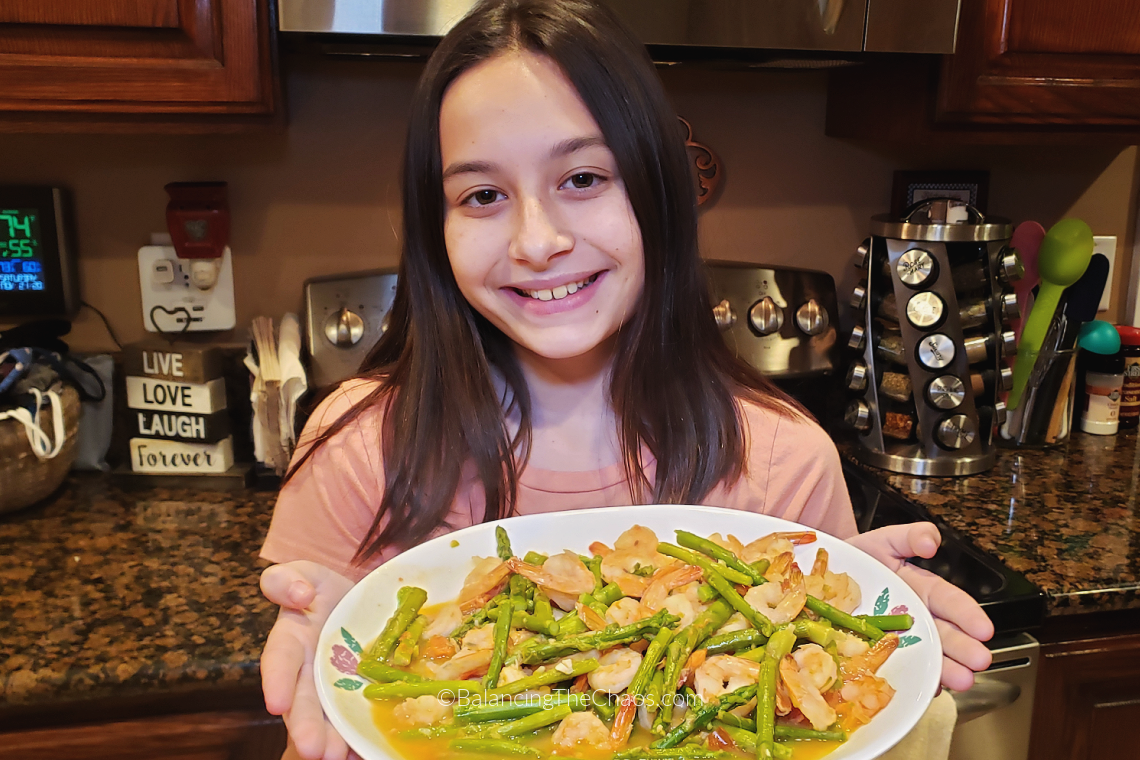 She paired this dish with a pot of steamed rice she prepared in our rice cooker. Such a fantastic meal. It was a quick and easy, kid approved meal. We're so proud of her for stepping in and helping us out and are really excited to see what she comes up with next.
Don't forget to keep an eye on Smart & Final's Instagram for awesome giveaways in their Instagram stories. Each Monday, Smart & Final will be sharing fun holiday photos, looking for unique captions. Share your most creative photo captions with them, and you will be entered to win a $25 Smart & Final gift card.