On May 26th, authentic Mexican traditions came alive with the reimagined Fiesta Village in Knott's Berry Farm. From day to night, celebrate the Hispanic influences in Southern California. Enjoy the sounds of Mariachi music, encounter a storyteller spinning whimsical tales of the alebrijes, experience performances of the traditional dance Folklorico and be entertained by interactive puppets and their playful antics.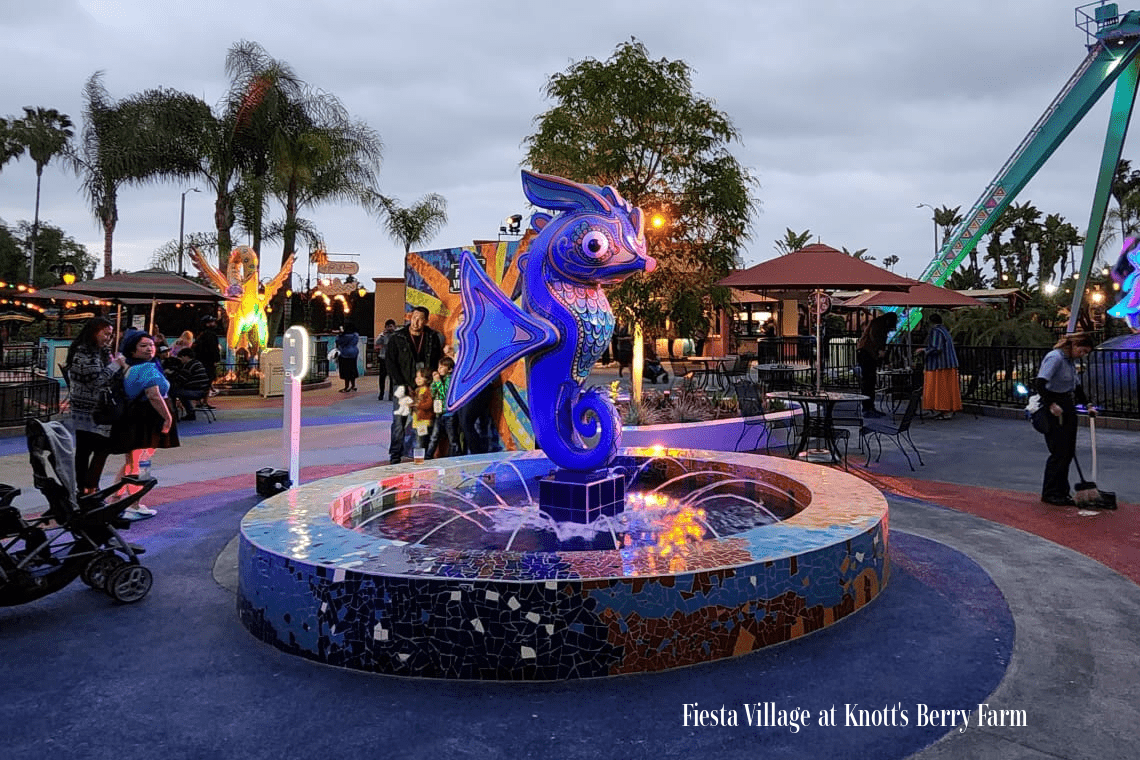 As you enter Fiesta Village the area by walking into Fiesta Mercado from Reflection Lake, you'll first notice a few of the unique food booths offering authentic flavors like chorizo/potato tacos or beef nachos. Strolling through Fiesta Mercado, which was inspired by Los Angeles' Olvera Street, you'll discover vendors selling unique, authentic items. New merchandise items inspired by the area include a selection of Chamoy candies, hot sauces, and queso. Other additions include carts throughout the village selling wares such as personalized parasols and colorful zarapes.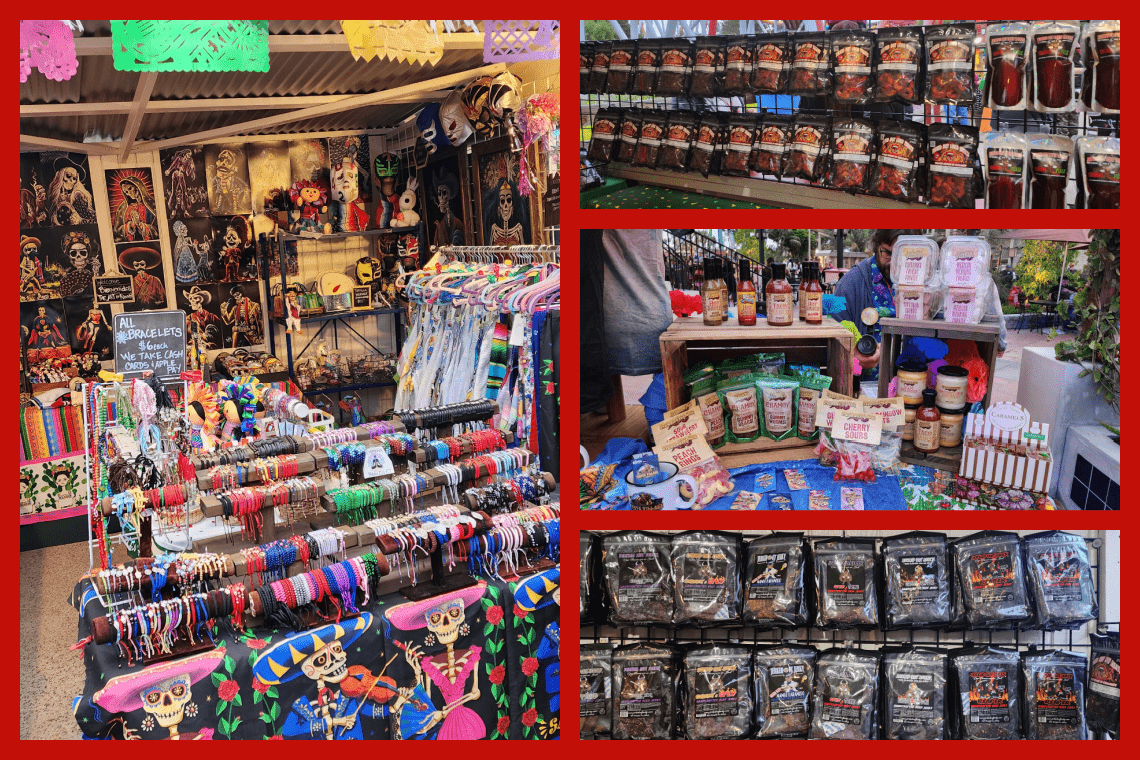 Once you cross the gates of Fiesta Village, you'll immediately run into the new restaurant, Casa California, that offers build-your-own burritos, birria quesadillas, and signature tamales. Wander a little further, you'll discover the outdoor stage featuring new authentic entertainment, adjacent to Cantina Del Sur, where plenty of thirst-quenching bebidas will be served. These cold refreshments pair nicely with the delicious fish tacos at the new Baja Taqueria.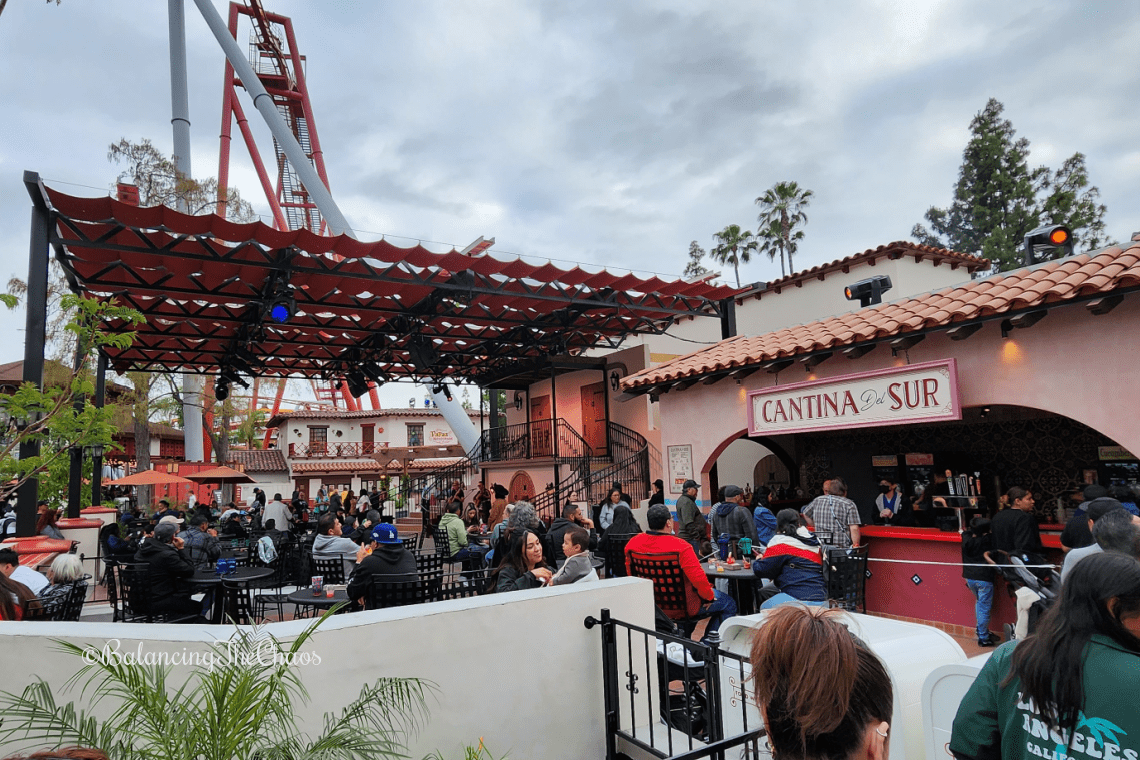 Papas Mexicanas, which is not quite open yet, will bring back a wide variety of toppings for crispy french fries, including a park favorite, the carne asada fries.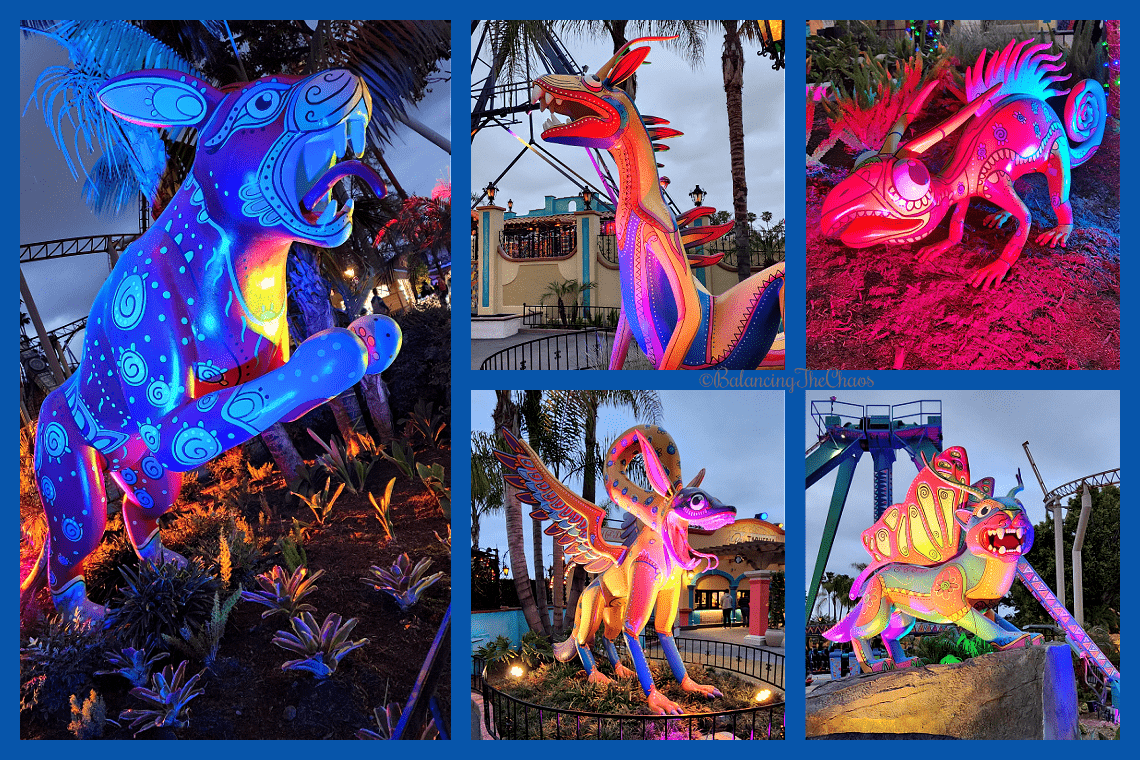 Additional enhancements to the imagined Fiesta Village area include the newly landscaped alebrije gardens, where guests can meet Fiesta Village's very own spirit animal friends. As the sun goes down, the fun heats up with an immersive nighttime street party, Calle Celebración, spanning the entire village, celebrating Mexican traditions of family, love, and community through color, music, dancing, and giant colorful puppets.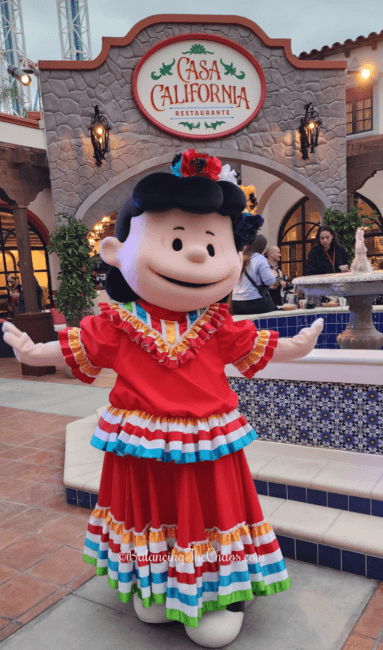 Those looking for a thrill can enjoy the seven refreshed rides reopening in this area. Take a swing on Los Voladores and fly through the air, similar to the Flyers of Mexico. Climb aboard one of the 48 hand-carved animals in the Carrusel de California and enjoy this timeless ride. Due to construction delays, MonteZOOMa: The Forbidden Fortress will not open with Fiesta Village this summer. An opening date has not been scheduled at this time.
With summertime at Knott's Berry Farm, Fiesta Village will feature items specific to the area that will be offered on the Tasting Card. Sabor de Fiesta – food festival booths in Fiesta Village are serving items such as potato and chorizo tacos, micheladas, and elotes.
Calico comes to life once again this summer with the return of the award-winning, interactive Ghost Town Alive. Immerse yourself and become the star of this summer's new action-packed storyline in the streets of Ghost Town. You'll have the power to unlock secret missions with characters, influence the day's events, and take on mind-challenging puzzles in this immersive version of the Old West. Then, when the sun goes down, with a nighttime summer party begins and extends the fun into the evening with live music, DJ, and entertainment.
Ghost Town Alive! and Knott's Summer Nights are also back and included with admission to Knott's Berry Farm or with a special Knott's Hotel Summer Package. Plan a stay at Knott's Hotel with packages that include overnight accommodations steps from the park, a tasting card, parking, and more. Additional costs apply for food-tasting experiences within the event. Check out some of last year's fun with Summertime at Knott's Berry Farm.
The best way to enjoy all the fun offered day and night throughout Knott's summertime and the other
Seasons of Fun is with a 2023 Season Pass. Get unlimited visits, food, and merchandise discounts, plus so much more! For more information about summertime at Knott's and Knott's Season Passes, please visit knotts.com.