"CosmetiCare Rhinoplasty – Post Op and Immediate Results" – A sponsored post written by me (a CosmetiCare Ambassador) on behalf of CosmetiCare.
The surgery went well! Dr. Niccole and his amazing staff from CosmetiCare performed my Rhinoplasty and it was a success. The procedure took approximately an hour and 15 minutes, and I was on my way home at about 9:30 in the morning after being in recovery for about 45 minutes.  All I remember was the anesthesiologist telling me I was going to feel a bit loopy or drunk, and the next voice I heard was the nurse as she was helping me get dressed.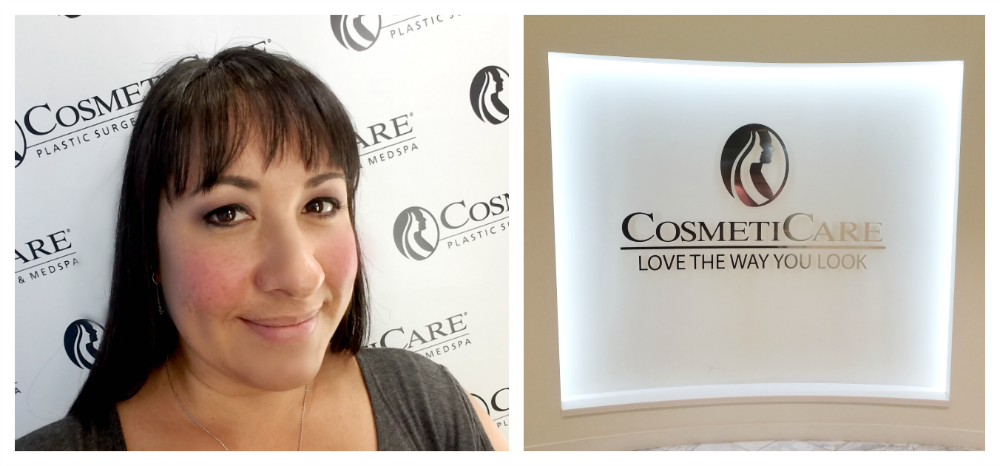 As my husband drove home, I was still waking up and processing what was happening. I was pleasantly surprised that I was already on my way home, as I had expected the procedure to last a little longer. I wasn't in pain, which was the good news, however I suspected that was due to the anesthesia still in my system. I also realized that the kids didn't seem scared of my appearance, which was a relief.
A reminder of what I looked like at my pre-op appointment: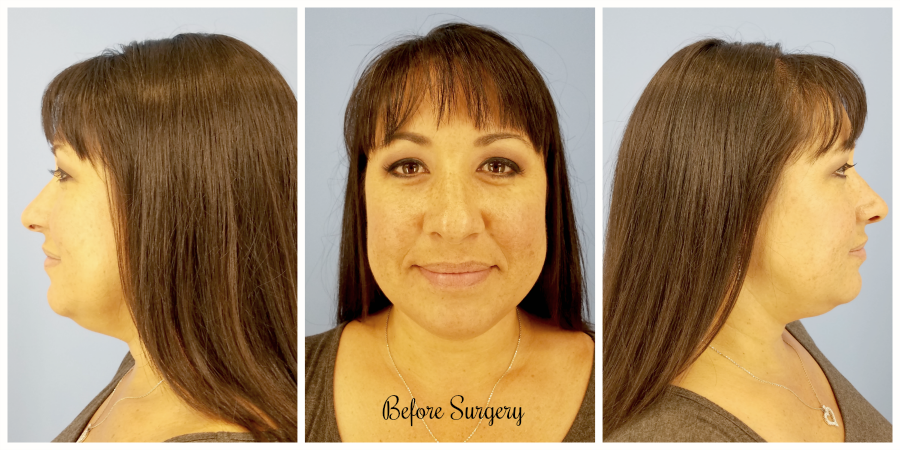 And just before surgery….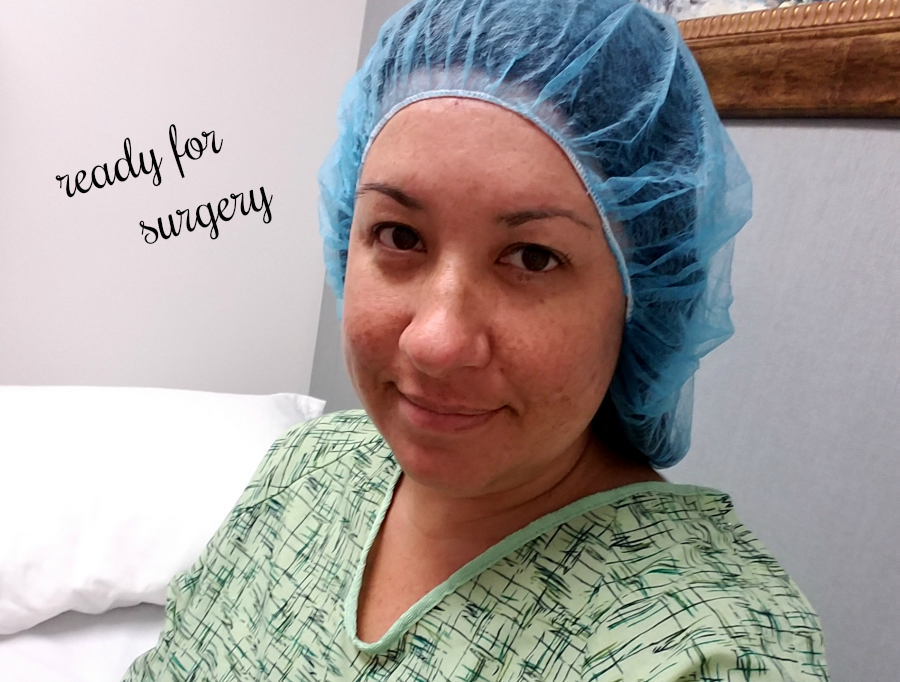 Once I was finally home, I was able to take a few snap shots of what I looked like, and you'll have a synopsis of the results in the months to follow. Be prepared, some of the photos may be a little graphic as I'll be sharing photos with stitches and the cast.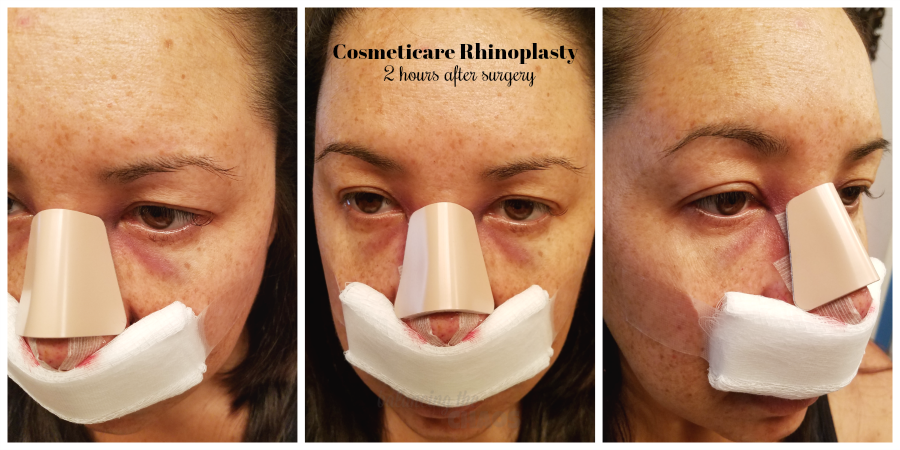 As you can see, approximately 2 hours after surgery I was already beginning to bruise around my eyes. The swelling had just started. At this time, my nose was packed with gauze, or as the nurse described as tampons to absorb the bleeding. I also had gauze at the tip of my nose in order to soak up some of the excess blood and was told to change it once the pad of gauze was soaked through.
During the day all I did was rest. I was told to eat soft meals, as I did find it difficult to open my mouth with the gauze taped under my nose. Luckily I had a great nursing staff at home (my family) that were quite attentive to my needs and kept my cup filled with ice water and had a steady stream of food coming each time I needed to take a pain pill or antibiotic. I am lucky enough to have an adjustable bed, so I kept propped up in a sitting position (recommended) with several pillows, creating a comfortable arm chair/recliner.
As the pain meds began to wear off, I realized I wasn't in too much pain. Still thinking this was due to the anesthesia, I kept taking my meds and resting. Things were quickly getting easier as the anesthesia wore off and I was able to move around faster. However, it is recommended that you go slow when getting out of bed, letting your head adjust to getting up.
At night, I slept in the upright position. I propped pillows all around me so that I wouldn't be tempted to sleep on my side since that was not allowed. The pressure would be too great, and could potentially cause my nose to start bleeding again. My darling daughter slept with me to keep me company, and we giggled when she had a nightmare about drowning her iPod and not being able to replace it – silly girl. So at 3am, we were up watching Dance Moms till we were tired enough to go back to sleep.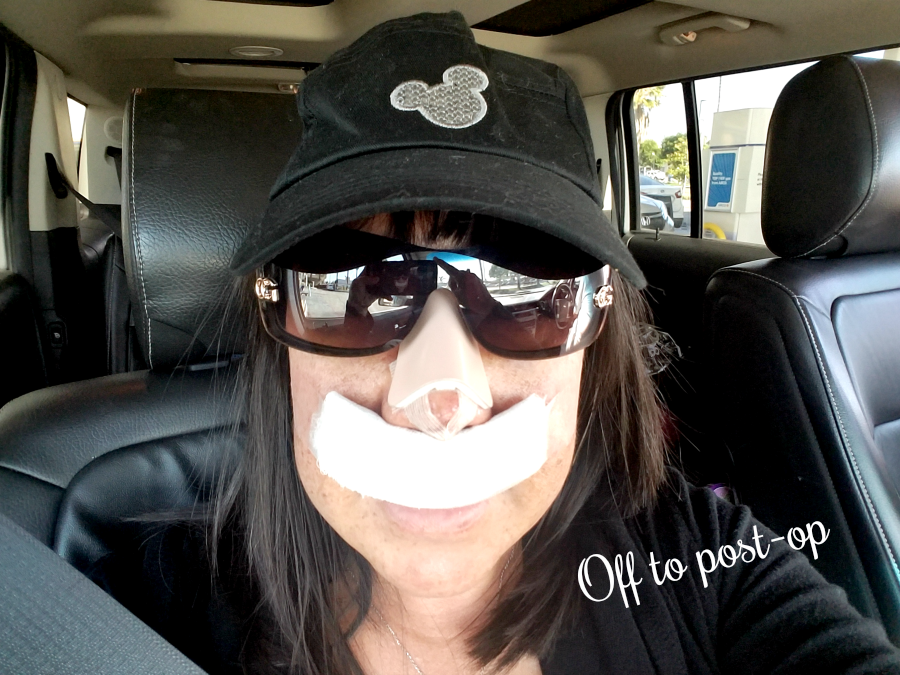 The next morning I woke up feeling fine. In fact, I was looking forward to seeing Dr. Niccole and see what he thought of my progress so far since it had only been 24 hours. Again, I was still not feeling any pain, which I thought this was quite unusual. The bleeding had appeared to be slowing down drastically, so I was hopeful he was going to take out the packing in my nose.
I had my trusty camera- girl, my daughter, video the post op with Dr. Niccole (sorry it's a little shaky). But he decided to take out the packing and ended up spraying something in my nose to stop the bleeding and help me breathe better, which worked well.
As long as I keep my cast dry, I'm now able to take a shower and once I am completely weaned off of my pain meds, I can drive. Things are coming along smoothly.
You can also hear about my story with CosmetiCare here:

Thinking about getting a Rhinoplasty yourself? Contact my friends at CosmetiCare and tell them about my personal discount code: JEN100 and receive a free consultation plus 10% off a Rhinoplasty procedure. Just share the code when you book an appointment online or via phone at 949-438-5578.
Stay tuned for the next steps….
Looking to tackle a few cosmetic issues you may have? The team at CosmetiCare is quite amazing and can give you great ideas on how to look your best, keep your skin young and rejuvenated as well as skin care options and more. Follow along with other CosmetiCare Ambassadors as they share their stories.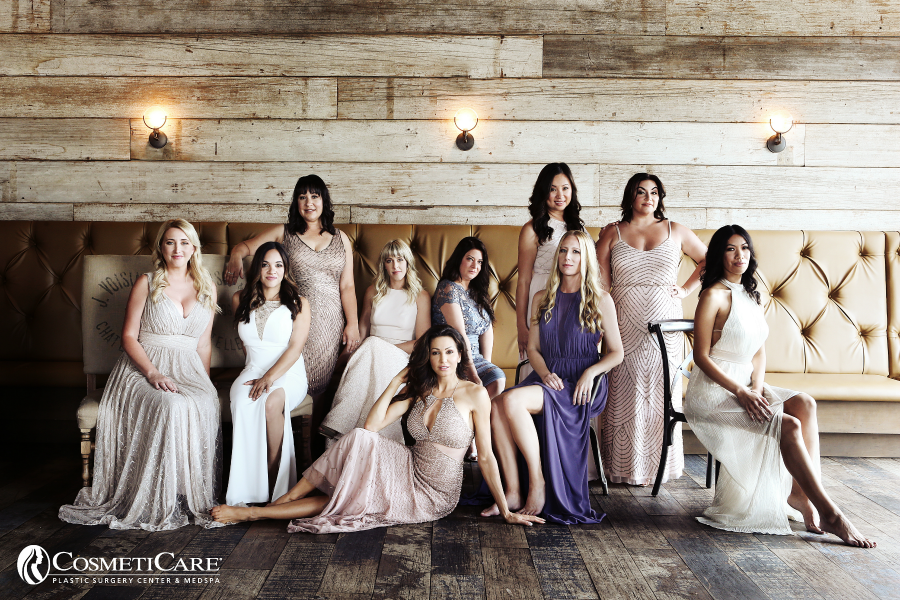 Newport Beach Office

1101 Bayside Drive, Suite 100
Corona Del Mar, CA 92625

Long Beach Office

2664 Atlantic Avenue
Long Beach, CA 90806
Past treatments with CosmetiCare:
Make an appointment today: https://www.cosmeticare.com