We recently took a mini staycation to the Howard Johnson Anaheim Hotel and Water Playground , just to get away and have a change of scenery. During our stay, the kiddos had a little bit of down time before dinner, so we allowed them time on their electronic gadgets. Luckily, we had just received a review shipment of Cozy Phones – a head band/headset that makes gaming and YouTube DIY shows bare-able when we were all relaxing in our hotel room.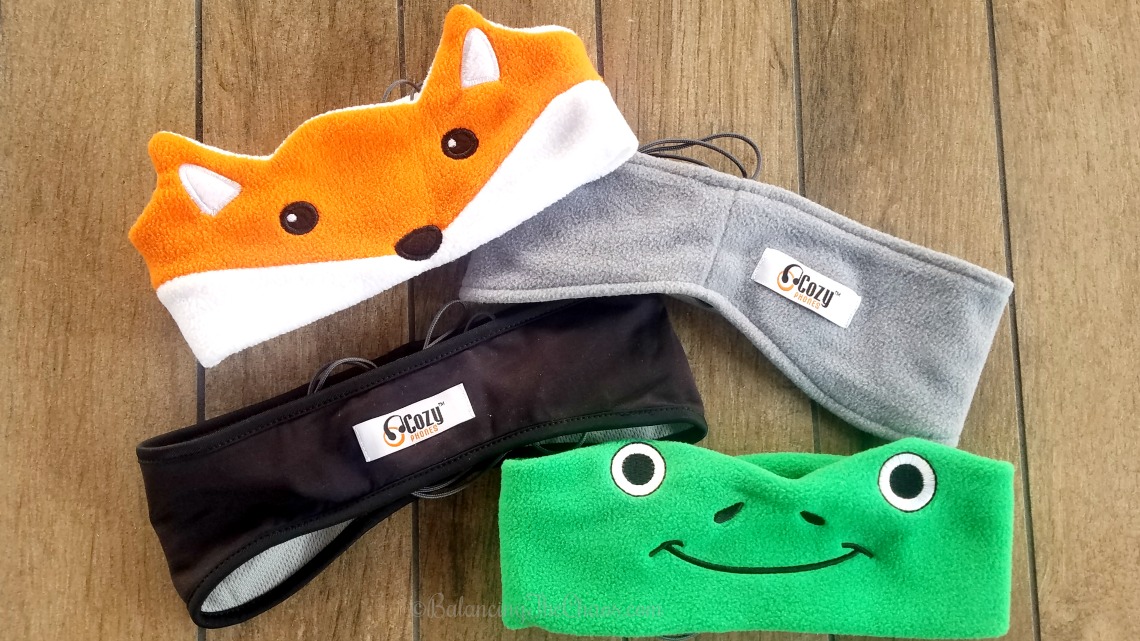 I don't know about you, but I seriously cannot listen to some of the YouTube sensations that my children are addicted to. It is crazy to think that in my kids' eyes, it is simply AWESOME to watch Pat and Jen while they play Minecraft. What happened to the day where kids had a thrill of playing the games themselves?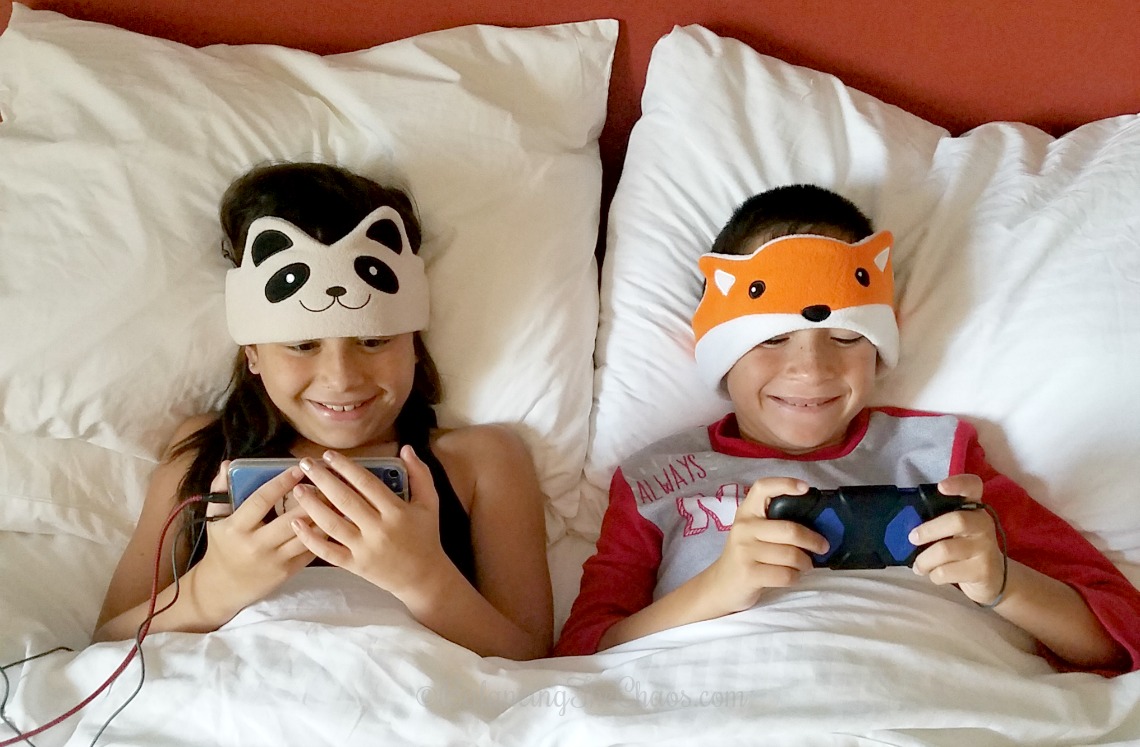 The best way I can describe having to listen to these gamers is that it is like nails on a chalk board. It just gets under your skin. Yes, I can require they wear ear buds, or head sets, but they always complain they are so uncomfortable. Cozy Phones are themed head bands made of a comfortable fleece fabric that fits snuggly over year head. On each side are mini speakers that are movable so they can easily line up with your ears. The Cozy Phones have an audio cord that can easily connect with any device with an audio plug. They were so comfortable that my kids asked to sleep with them. My only concern was the cord. It is quite long, so if the device is next to them on the night stand, they have a long enough reach, however I'm not sure if that is a good idea for sleeping, so once the kids were asleep, I took them off.
Once the kids were all set up, and engaged in their separate devices, my husband showed his interest. He loved the characters and the concept that he requested his own. I gave him the frog pair, but it was a little small for his head. About 2 weeks later, a surprise shipment of adult sized Cozy Phones and we were in business.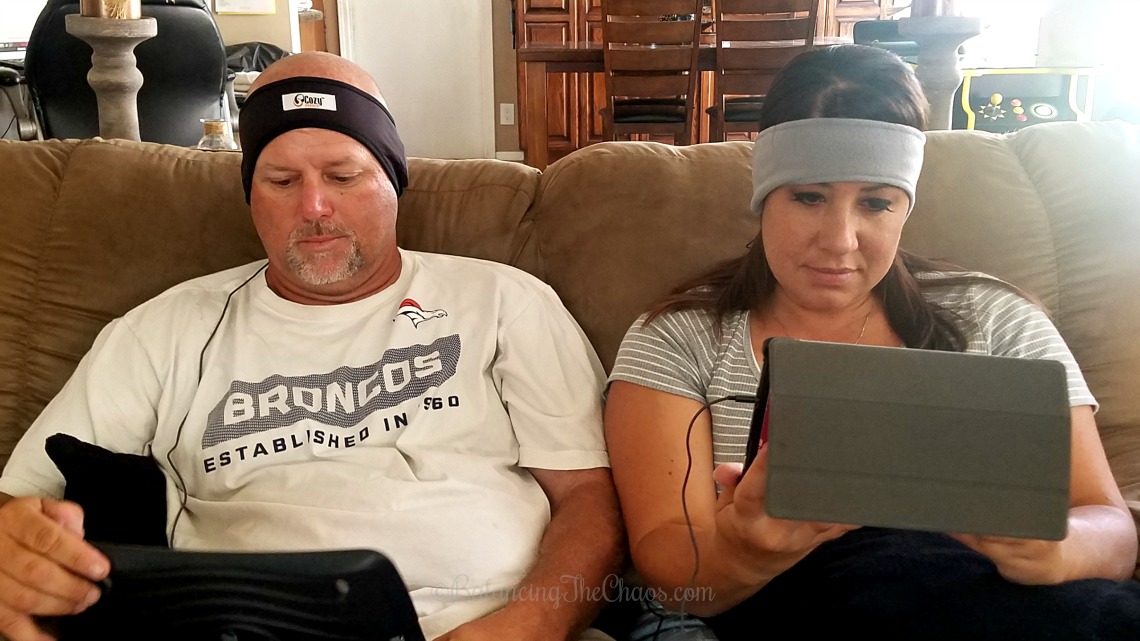 The adult size fit my husband's head perfectly. We received two styles – one made of fleece, and the other made of a Lycra. He was so excited, he used them that night when he went to sleep. He loved them, but said he didn't like the cord and the fact that his head was so hot after wearing them for a while. I suggested the Lycra Cozy Phones and he liked it better.
Want to pick up your own set of Cozy Phones for you or your children? They're available through my Amazon affiliate links here: Children's Cozy Phones or Adult Cozy Phone.