"5 Types of Peels offered at CosmetiCare" – A sponsored post written by me (a CosmetiCare Ambassador) on behalf of CosmetiCare.
Now that I've completed my journey with my Rhinoplasty, I turned my focus to skin care. With all the sun damage to my face by not wearing sunscreen in my younger years to the effects of a poor diet in my college years, I have noticed sun spots, acne scars as well as fine lines and wrinkles. To improve the tone, texture and clarity of my skin, Angel, a Master Aesthetician at CosmetiCare suggested a peel, but which is the best for my skin tone? I decided to start the process with looking at the 5 types of peels offered at CosmetiCare's MedSpa.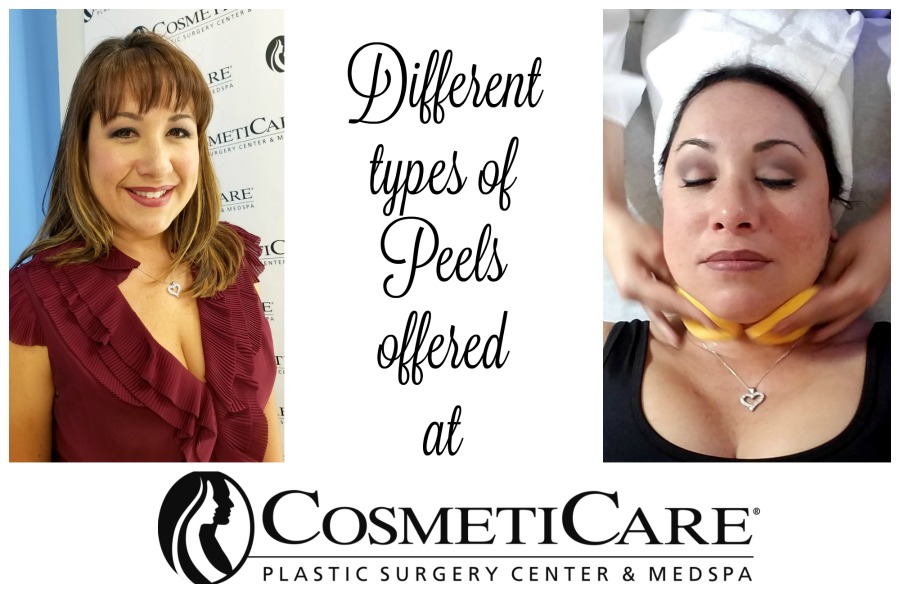 Throughout my Rhinoplasty process, I noticed that my freckles and age spots seemed darker. During the spring and summer months, when my son is playing baseball and my husband is on the field coaching the high school and little league teams, I'm typically in the stands cheering them on. Unfortunately most of the time I forget to grab a hat or even umbrella to shield my skin. While I wear sunblock under my make-up, it is obviously not enough.
CosmetiCare offers a variety skin care treatments for numerous concerned areas. Whether it is to eliminate wrinkles, tighten and rejuvenate skin, reduce fat or even add volume to concerned areas, the Medical Spa has the perfect blend of cosmetic enhancement solutions.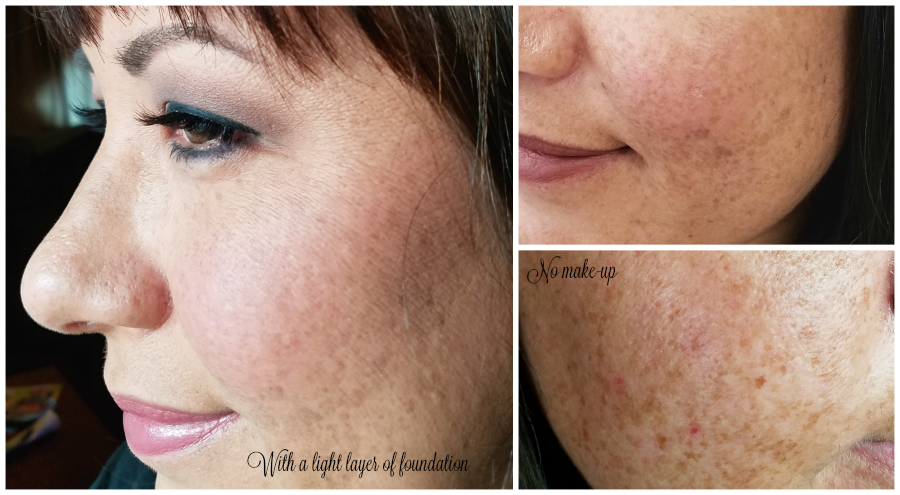 A chemical peel helps to reverse the signs of aging, improve skin tone and color, stimulate collagen production and diminish acne. After most peels, the skin will immediately look healthier, more supple, moisturized and radiant. Your complexion will be more fresh, clear and smooth. The Aestheticians at CosmetiCare have 5 different options in chemical peels:
Custom Vitality Peel: 
The Custom Vitality Peel removes the dead skin cells located on the outer layer of the dermis. This is vital to maintaining healthy, beautiful age resistant skin. The Aesthetician will prepare a custom mixture of glycolic acid, lactic acid, TCA or beta acids to help achieve desired results.
The Trifecta:
The Trifecta Peel is designed to improve the overall appearance and health of the skin with 3 distinct steps. First the aesthetician uses microdermabrasion to gently remove dead skin cells. They follow with a micro-current: a low level of electricity that mirrors the body's own natural electrical currents. This triggers chemical reactions at the cellular level to increase collagen and elastin. Finally, a custom chemical peel is applied to the skin to finish the process.
The VI Peel:
The VI Peel is a powerful blend of ingredients that is perfect for all skin types to alleviate hyperpigmentation, melasma, acne, superficial acne scarring and loss of firmness and is a great option for most skin tones.
The Cosmelan Peel:
The Cosmelan Peel is a depigmentation agent that decreases melanin from the skin, therefor it lightens the tone, giving the appearance of a brighter and more even complexion. This is a great option for darker toned Asian and Latin skin.
HydraFacial Platinum:
The HydraFacial treatment is the newest treatment in non-laser skin resurfacing. The process includes cleansing, exfoliation, extraction, and antioxidant protection followed by the micro-current.
Your Aesthetician will select the right chemical peel for your skin tone and desired results. If you have been contemplating "taking care of you" and looking into treatments such as a Rhinoplasty, breast augmentation, body contouring or non surgical treatments from the MedSpa staff, be sure to schedule a FREE consultation with the staff at CosmetiCare. Don't forget to mention my personal discount code: JEN100 and receive 10% off a chemical peel or Rhinoplasty procedure. Just share the code when you book an appointment online or via phone at 949-438-5578.
Stay tuned for my final follow-up….
Looking to tackle a few cosmetic issues you may have? The team at CosmetiCare is quite amazing and can give you great ideas on how to look your best, keep your skin young and rejuvenated as well as skin care options and more. Follow along with other CosmetiCare Ambassadors as they share their stories.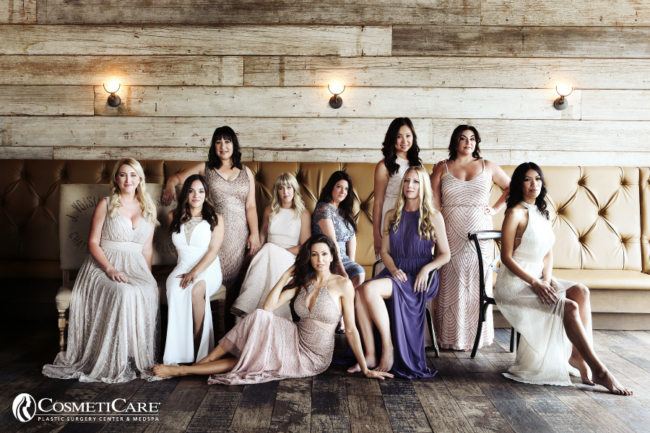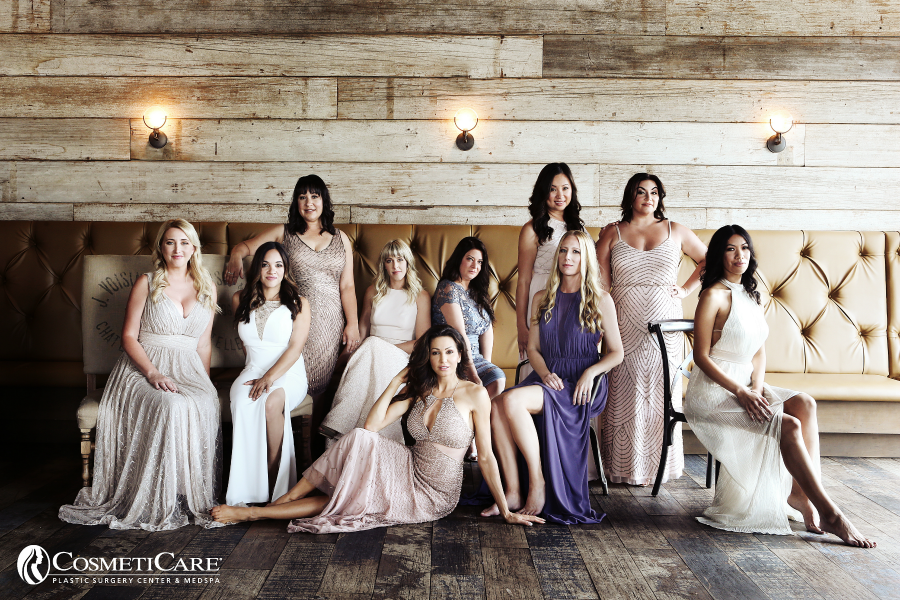 Newport Beach Office

1101 Bayside Drive, Suite 100
Corona Del Mar, CA 92625

Long Beach Office

2664 Atlantic Avenue
Long Beach, CA 90806
Past treatments with CosmetiCare:
Make an appointment today: https://www.cosmeticare.com