"The Results of an IPL Treatment at CosmetiCare" – A sponsored post written by me (a CosmetiCare Ambassador) on behalf of CosmetiCare.
It has now been a few months since my second IPL treatment with Tannaz, a laser specialist at CosmetiCare, and I was curious about my results. The goal was targeting the sun damage on my face, making my complexion more smooth and brighter. An IPL is an Intense Pulse Light laser treatment that reduces brown or red pigmentation on the skin. It is primarily used to make the skin tone or color more even. Patients can expect a more even skin color, brightening and a slight tightening of the skin and added collagen that improves the texture.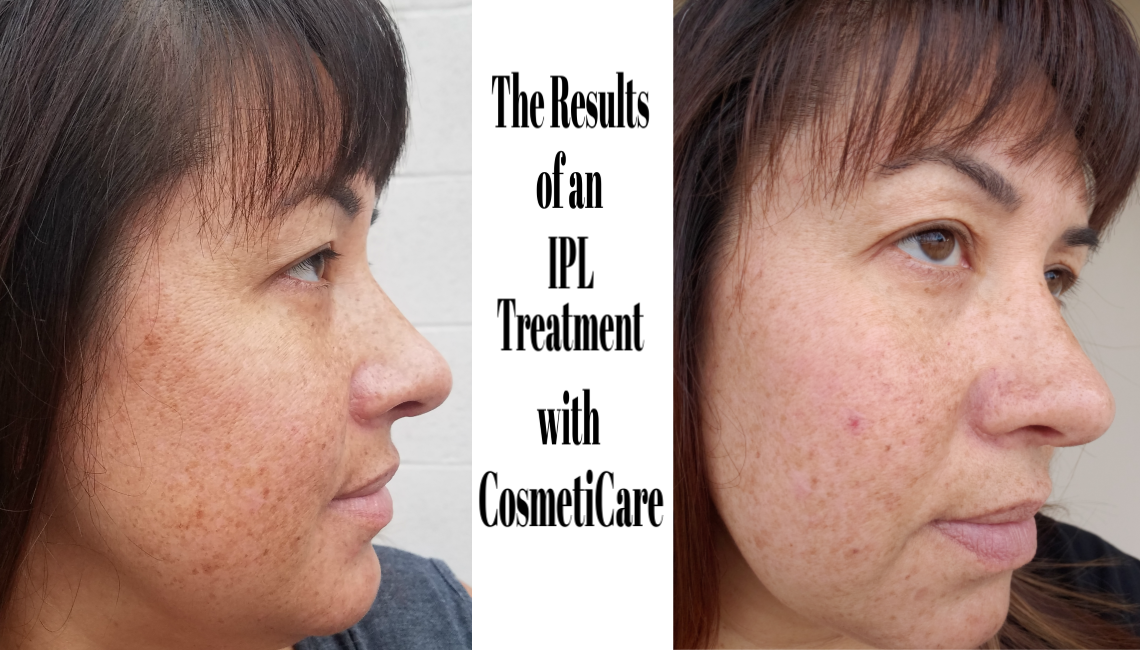 Initially when I visited Tannaz, I was concerned with the amount of dark spots and freckles on my face. However, I didn't realize how much they changed the look of my complexion. They made my skin look dirty and splotchy, a look that I attempted to cover up with heavy foundation and powder.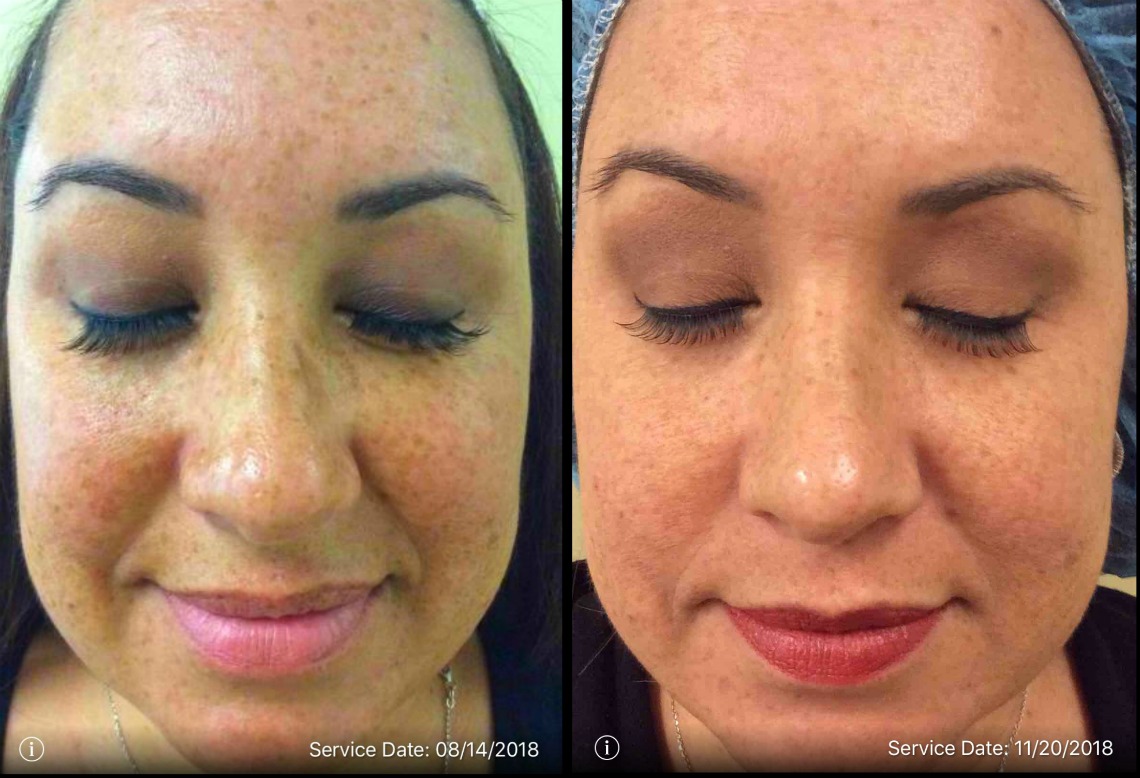 I was quite surprised to see my results after two IPL treatments with CosmetiCare. The splotchy brown spots have certainly changed. My skin has a more even tone and texture. The darker spots on my nose have definitely lightened.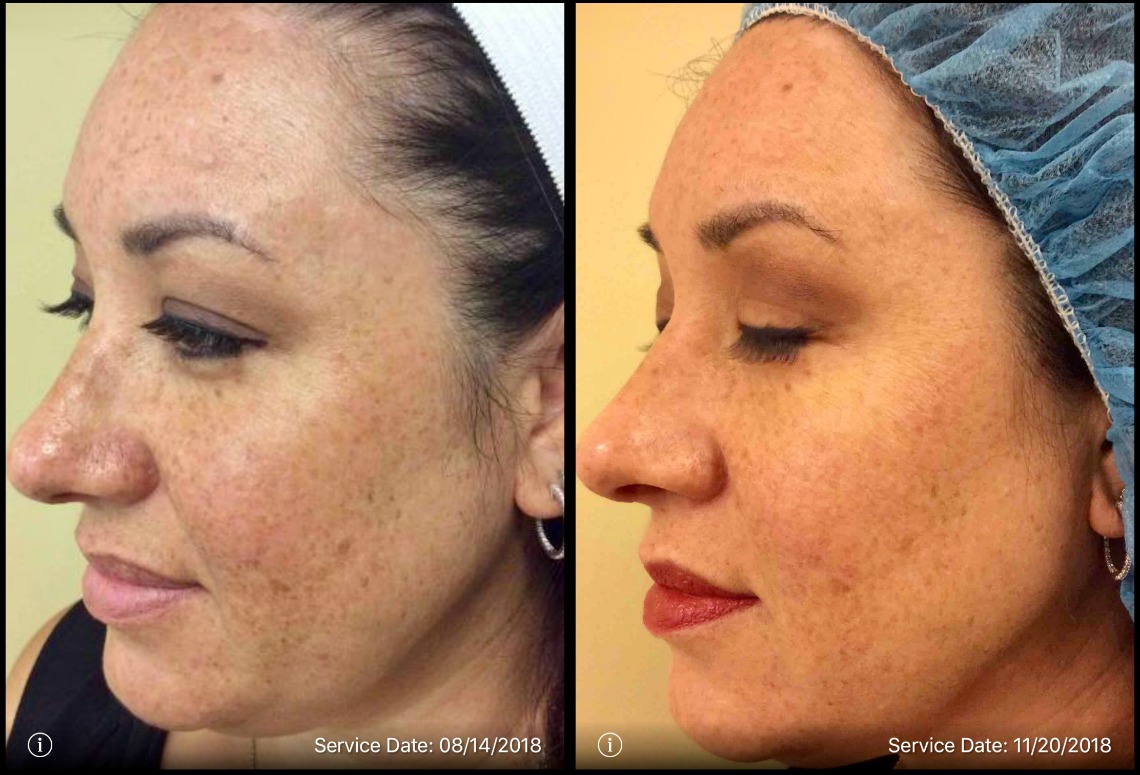 From this angle, I have noticed that many of my freckles have also lightened. By continuing my IPL treatments, and remembering to cover my face when I'm outdoors, I think I'm going to achieve the results I am looking for: an even skin tone and a brighter complexion.
Additionally, I a change in the size of the pores on my nose. With two IPL treatments behind me, I've notice my pores are smaller, and less skin impurities.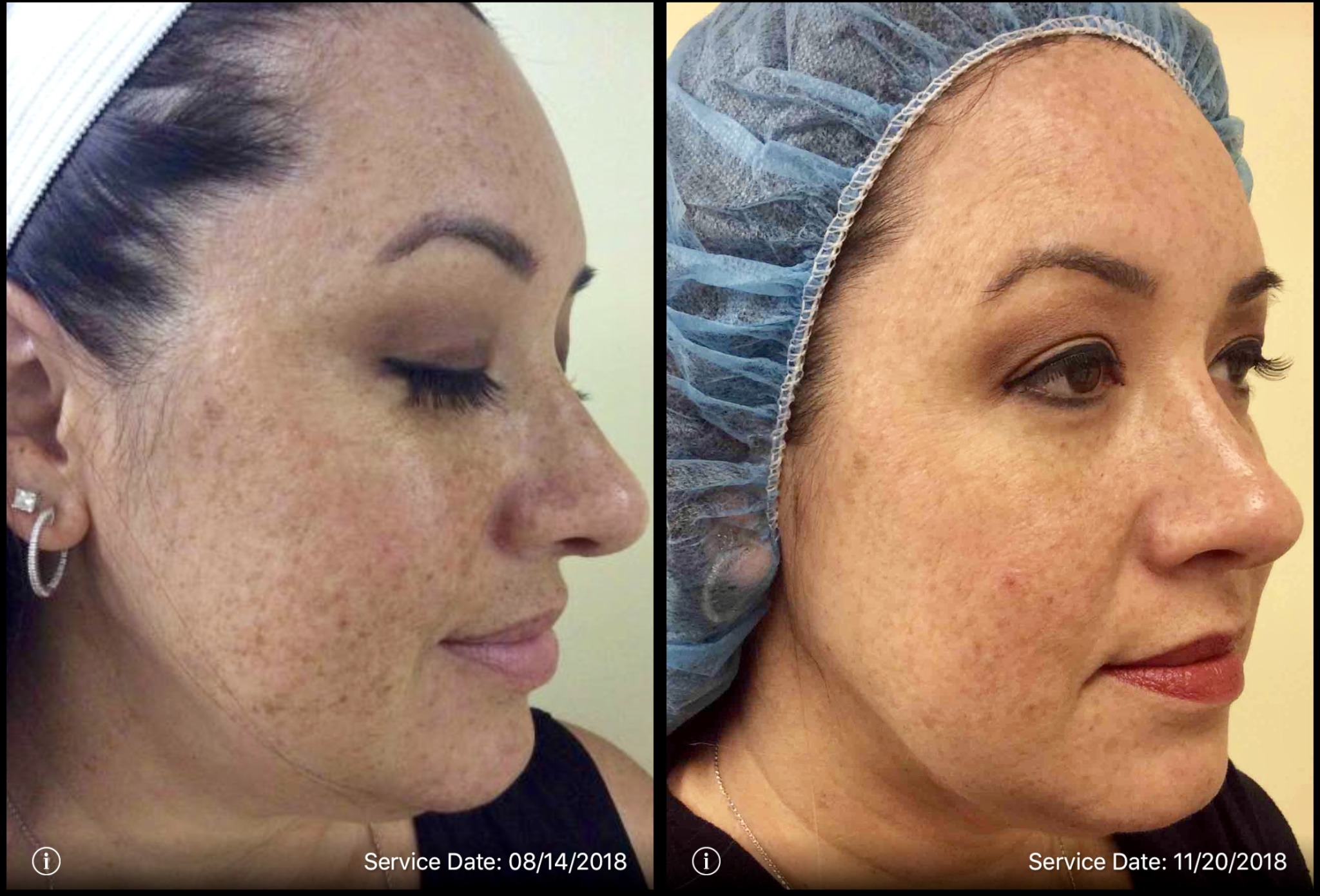 If you have been contemplating it looking into correcting sun damage or working on fine lines or wrinkles, I highly recommend speaking with the staff at CosmetiCare. Schedule a consultation and mention my personal discount code: JENNIFER100 and receive that consultation FREE plus 10% off* an IPL procedure. Just share the code when you book an appointment online or via phone at 949-438-5578. (* Discount cannot be combined with any other offer.)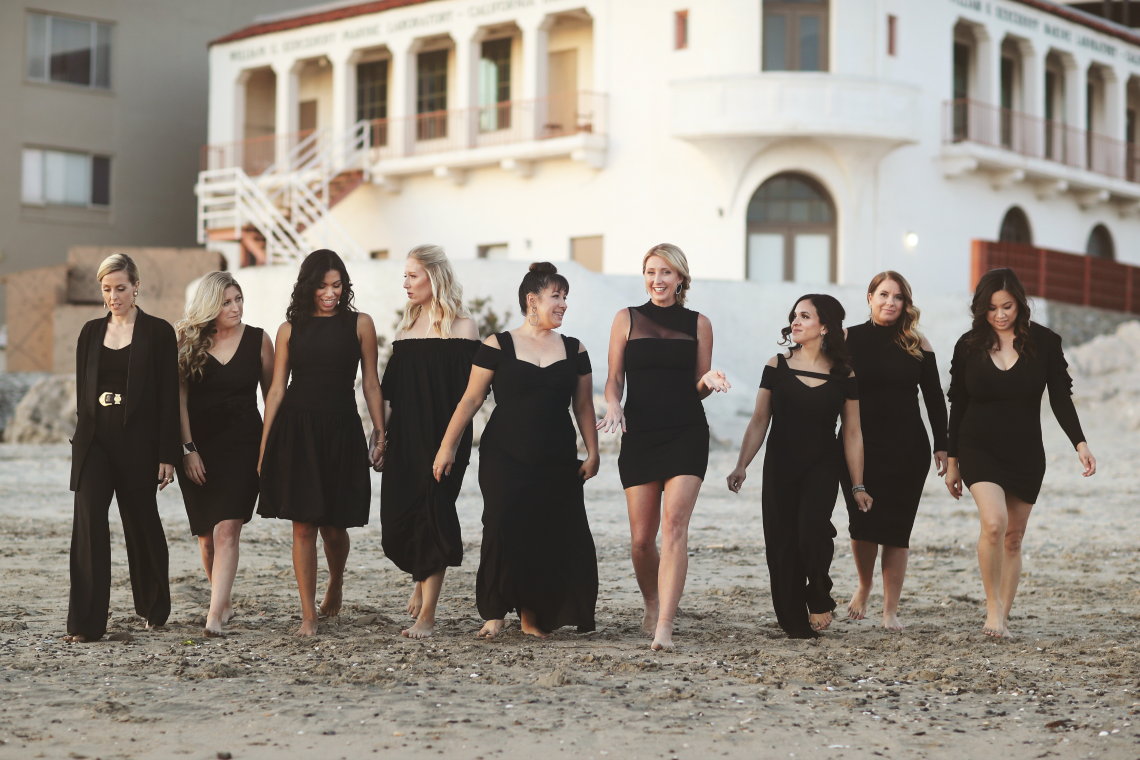 Looking to tackle a few cosmetic issues you may have? The team at CosmetiCare is quite amazing and can give you great ideas on how to look your best, keep your skin young and rejuvenated as well as skin care options and more. Follow along with other CosmetiCare Ambassadors as they share their stories.
Newport Beach Office
1101 Bayside Drive, Suite 100
Corona Del Mar, CA 92625
Long Beach Office
2664 Atlantic Avenue
Long Beach, CA 90806
Past treatments with CosmetiCare:
Make an appointment today: https://www.cosmeticare.com