Last week one of my beautiful influencer friends and I met up at Pain du Monde in Newport Beach for a breakfast birthday celebration. We were celebrating their 30th Anniversary and my birthday with delicious freshly made pastries and fantastic breakfast made with organic and locally sourced ingredients.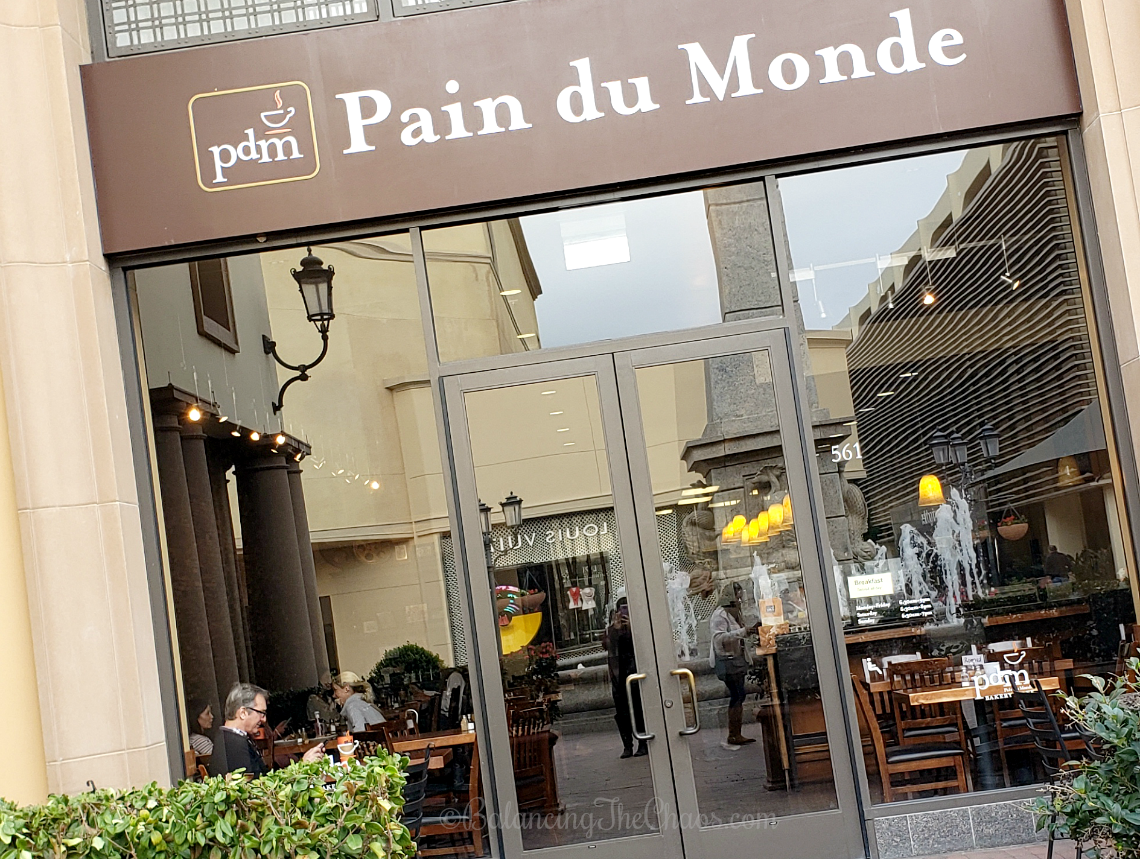 Pain du Monde is a family owned bakery cafe with 4 locations in Southern California.
All locations serve delicious espresso drinks, an assortment of house-made pastries and desserts, along with fresh salads and sandwiches daily. Penny from On The Go OC and I had such a great time. We sampled a delicious Cinnamon Pecan Twist…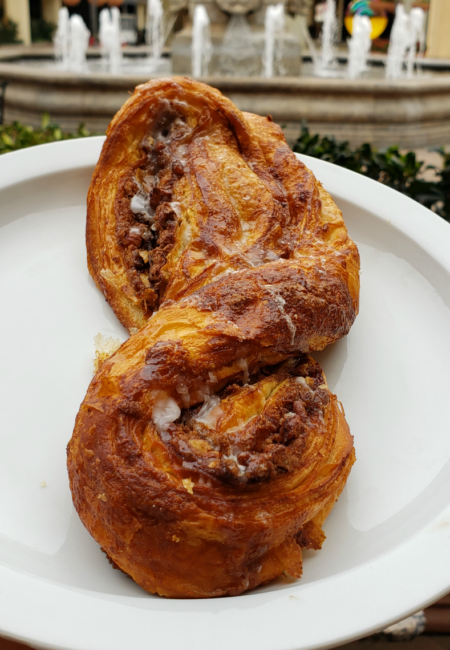 … and a sweet Strawberry and Creme Danish that melted in my mouth. The Cinnamon Pecan Twist was a little crispy, and the nuts, just added a delicious crunch.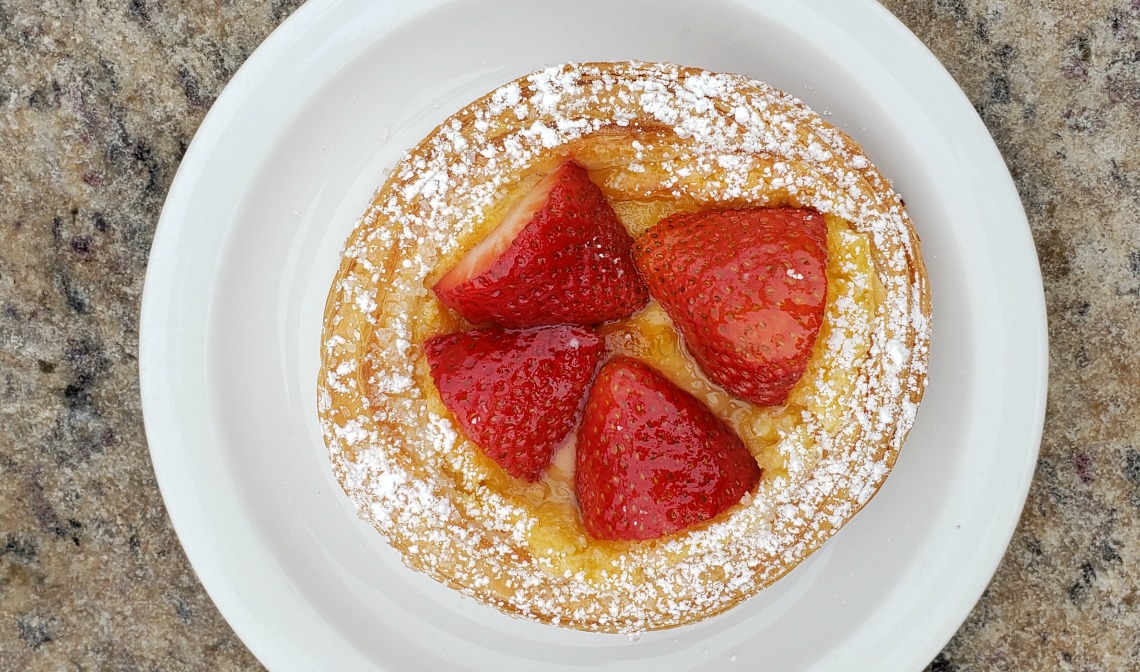 For breakfast, Penny had the Eggs Benedict with salmon. Two perfectly poached eggs with spinach and fresh smoked salmon, served on a potato cake with Hollandaise on the side. It was accented with a couple of sprigs of asparagus. It was so good.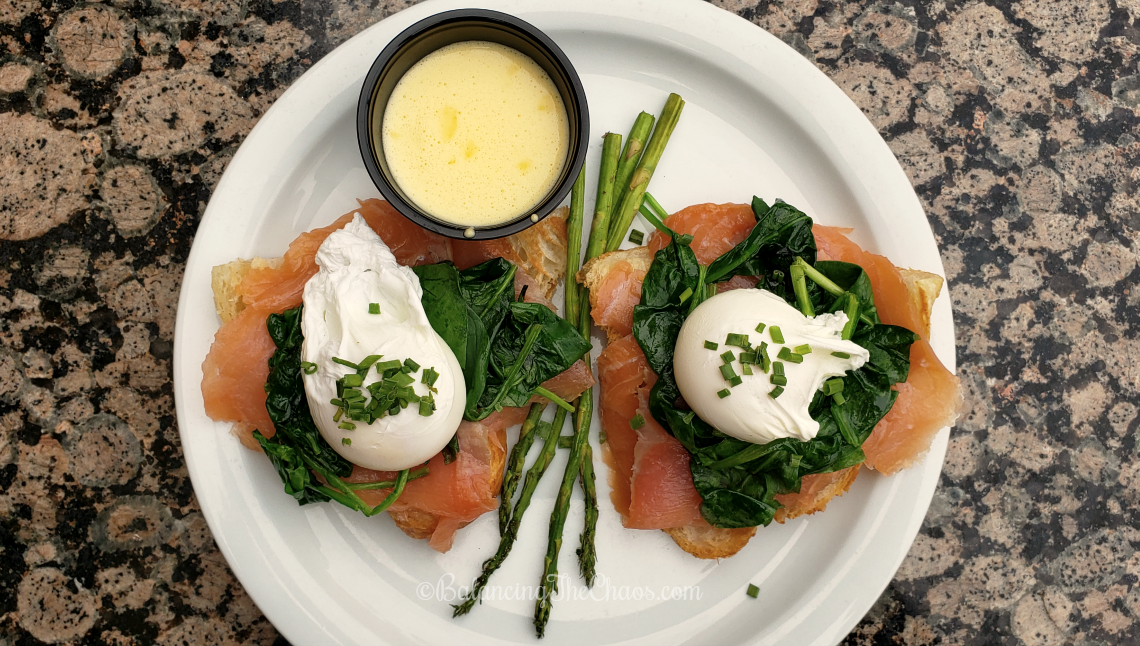 I decided on the French Omelette with three eggs, loaded with spinach, goat cheese, mushrooms, avocado and sun-dried tomato, topped with a asparagus and accompanied with two pieces of toast. Each bite was loaded with a big glob of goat cheese, and the mound of potatoes was laced with onion and spices.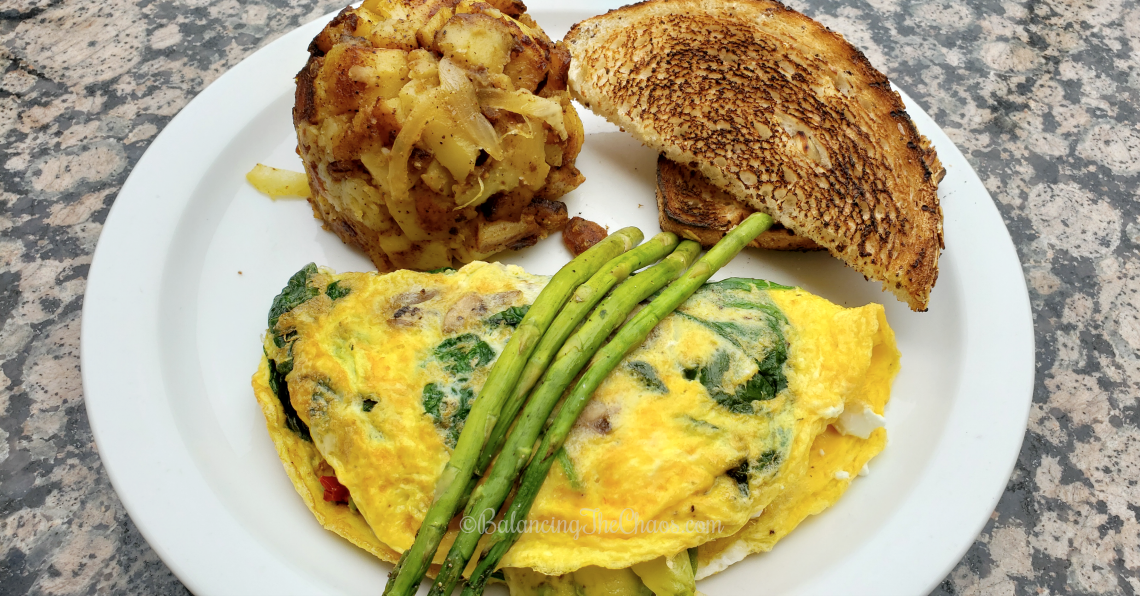 The Fashion Island location serves breakfast all day, along with additional entrees including grilled salmon, fresh fish tacos, and a natural Angus cheeseburger. As we were there, we had he opportunity to watch their pastry chef hand craft delicious cinnamon twists, which they continuously bake throughout the day.
Pain du Monde is located in:
Corona del Mar: 3636 E. Pacific Coast Highway, Corona Del Mar
Dana Point: 2 Ritz Carlton Drive, Monarch Beach
Fashion Island: 561 Newport Center Dr., Newport Beach
Bristol/Jamboree: 1000 Bristol Street, Newport Beach
Curious about Pain du Monde? Visit their website: https://www.pdmcafe.com,or stop by, or order to go. They also deliver their delicious pastries and breakfasts too.