During the school year I shared that Knott's Berry Farm offers amazing field trip programs for school children. Now, guests can immerse themselves in the ways of the Wild West with Ghost Town Alive. Now during selected dates through September 3rd, experience an authentic western adventure by becoming a star in this summer's story of the Wild West. Meet Sheriff Wheeler and discover that the infamous Mayfair Gang have returned to Calico and need to be captured in order to keep the town safe. Guests are invited to jump in, join the Pony Express, work along side of Sheriff Wheeler and other towns folk in protecting the great city of Calico.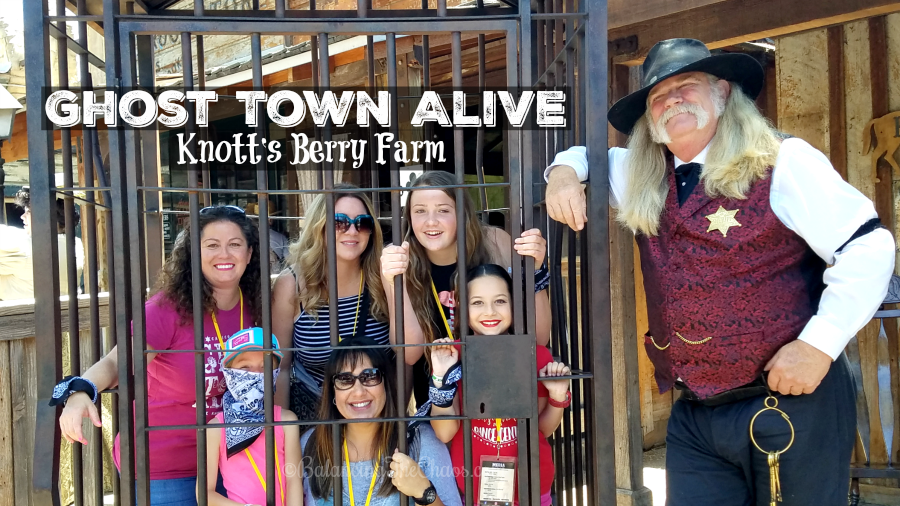 We were excited to be invited to
Knott's Berry Farm
to experience the 3rd annual Ghost Town Alive. This year, we immersed ourselves in the story. The girls and I ended up at the post office where we were asked to deliver a letter to Miss. Violet Lee, and from then on, we became her co-conspirators. We delivered messages back and forth from her to her boyfriend, the Bank Manager to discover he and the bank security officer were leaving the vicinity around 1pm. Perfect for her plan, as Miss. Violet needed to make a quick "bank withdrawal".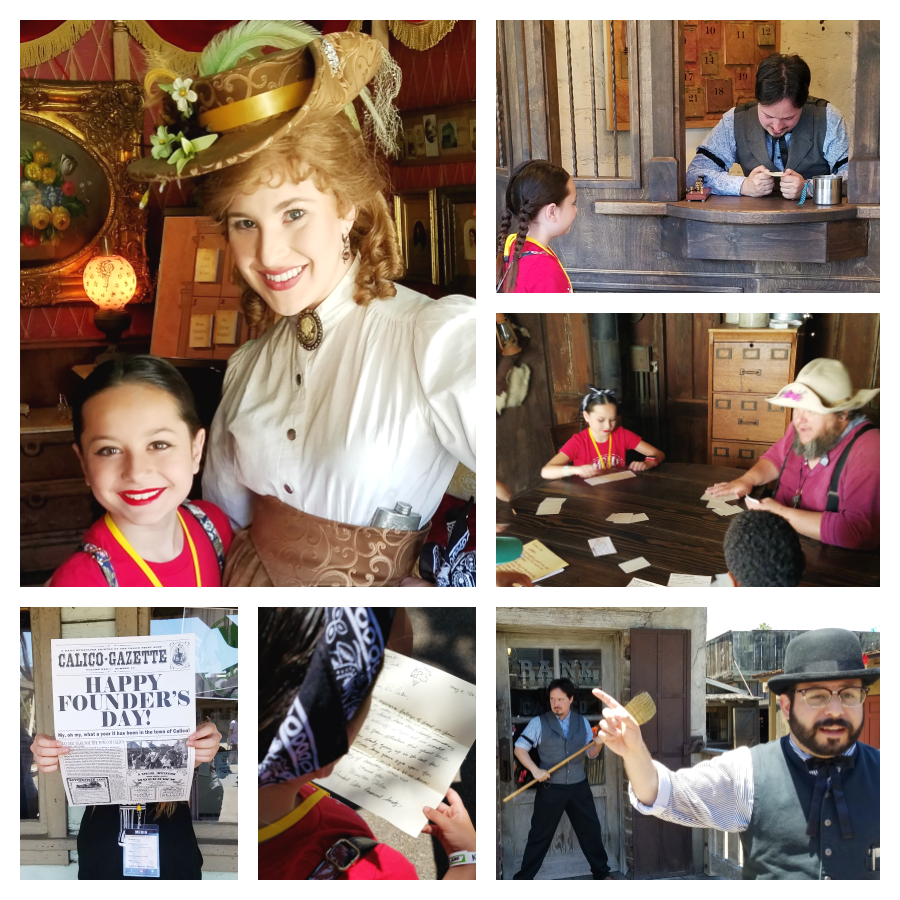 At 1pm, we snuck on over to the Bank, to discover the Mayfair boys had also conspired to rob the bank. Sheriff Wheeler and his Deputy were also in attendance as there were so many townsfolk that happened upon the confrontation.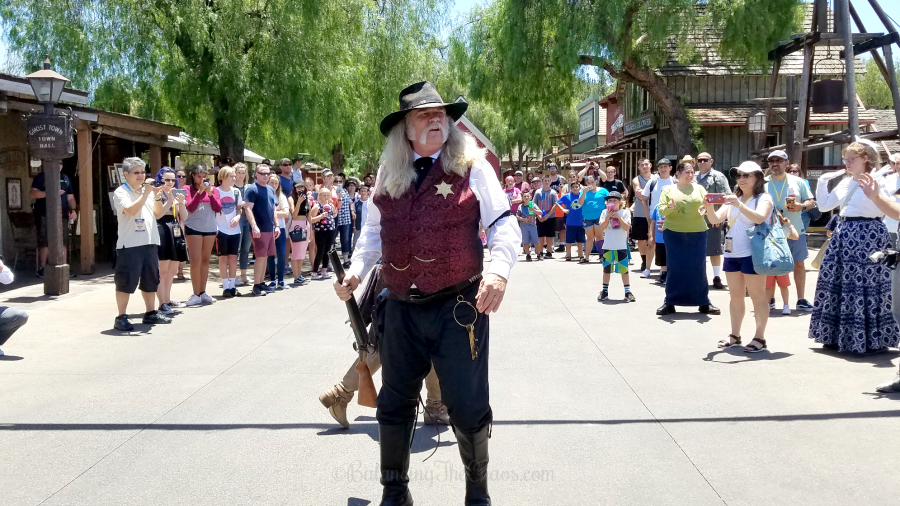 The townsfolk were requested to assemble at City Hall as they brought charges against suspects in front of the judge. We were able to see a little of the confrontation, until we needed to take a quick diversion as we had another show to catch.
Knott's Berry Farm is a BIG supporter of local community and educational programs. During our visit of Ghost Town Alive, my daughter's dance company was invited to present a 30 minute showcase. Super exciting, students and families of Impact Dance Center assembled at the Fiesta Stage to watch our dancers perform.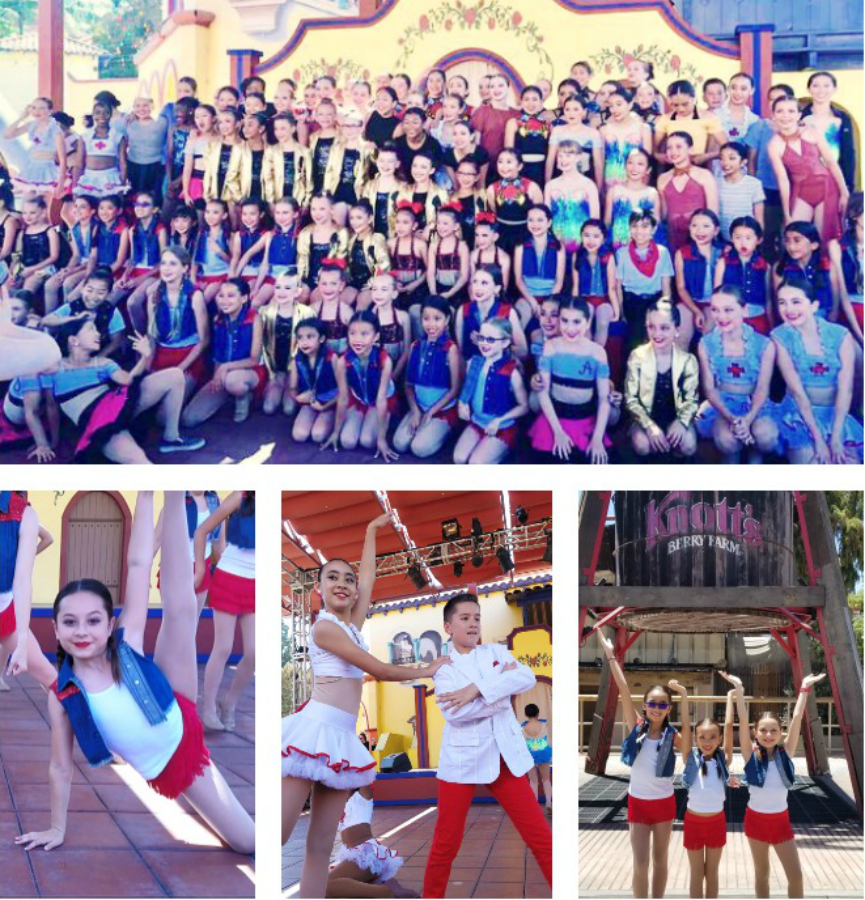 Once the show was over, my mini and me decided to hit up some rides with her dance friends – first of all being Knott's HangTime, the first and only dive coaster in California! Both of us were SOOO scared, in fact, she was a little teary eyed as we ascended up the ride's tower.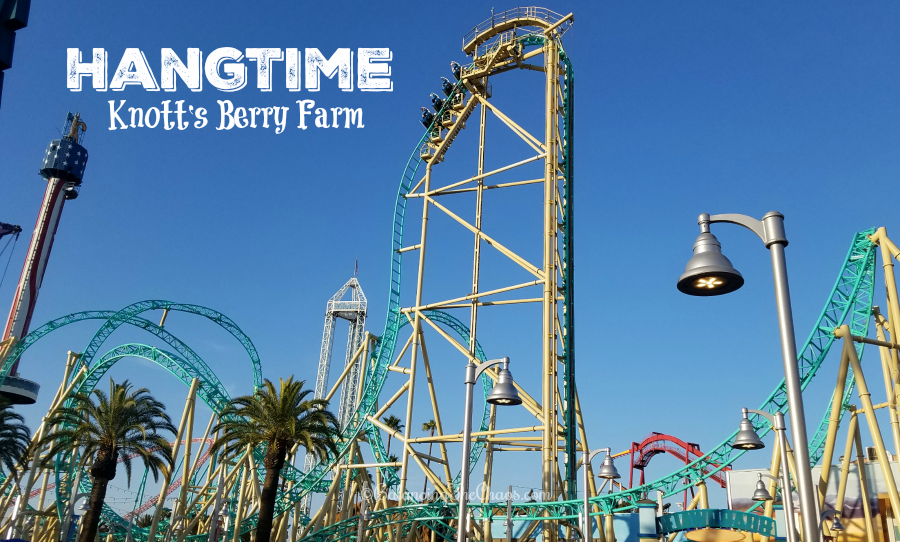 It was crazy, insane and all kinds of fun as we coasted through each twist and turn after the initial dive drop. I actually came off a little dizzy, but my mini me was up and raring to go again. She rode HangTime a total of 3 times that day. At 9, she is quite the dare devil.
Once our dance friends decided to head home, my mini me and I decided to venture back into Ghost Town Alive. We happened upon the Hoedown in the afternoon in Calico Square. So much fun learning how to do-si-do with the townsfolk.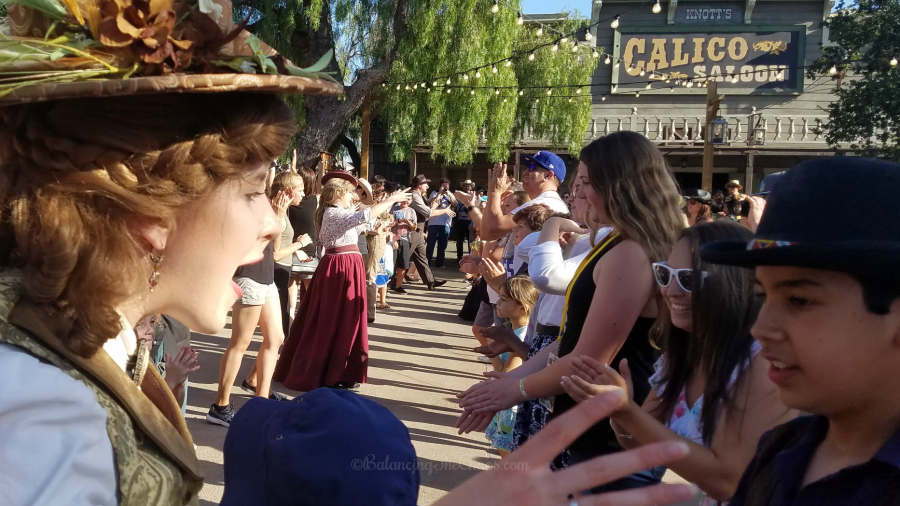 At the end of the evening we decided to see Calico's Mountain Jamboree, which was all kinds of excitement. Select days from now through August 19th, you can catch
this stunt-filled spectacle featuring the rivalry between the Timber Mountain Loggers and the Calico Miners. High wire hijinks, trampoline entertainment and dancing set to an upbeat soundtrack and comedy galore will have you whooping and hollering in your seats.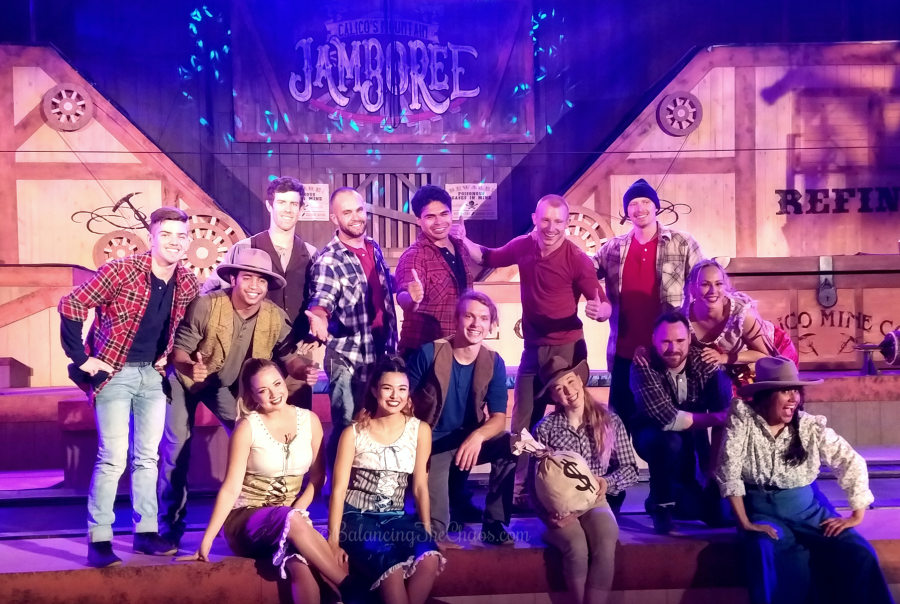 Spend your summer in Calico! It's included in the cost of admission to Knott's Berry Farm this summer. We had such a blast, we're looking forward to going back for more soon. Don't forget, Knott's Season Passes are available and the best way to save on Knott's Berry Farm and Knott's Soak City. For more information, visit Knotts.com or connect via social media: Facebook, Twitter, Instagram