We're already on summer vacation and one of our favorite destinations when we go on a family road trip is to the quaint little Danish town of Solvang. There are so many little shops, eateries and especially bakeries, we hit up our favorite spots each time we visit. About four miles down the road, we decided to stay at Pea Soup Andersen's Inn, a place my husband and I both visited as kids, but never had a chance to stay – until now.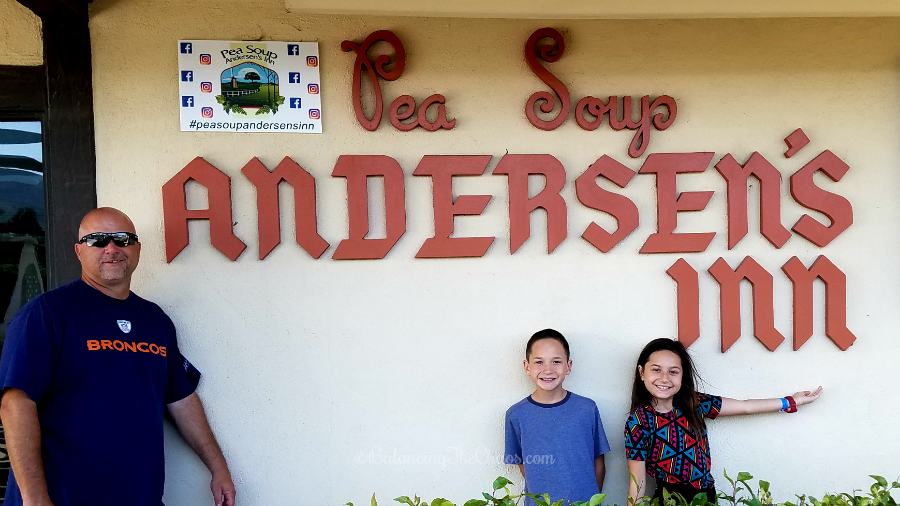 The area started as part of a California Land grant, and was purchased in 1924 by Anton Andersen, who built a little café with an electric stove. The café became quite popular as it was not to far from the famous Hearst Castle, so many families and tourists stopped in for simple, wholesome everyday foods: hot cakes and coffee, ice cream sodas. In 1928, the Andersen's sank a well and built up the hotel and a dining room for the café.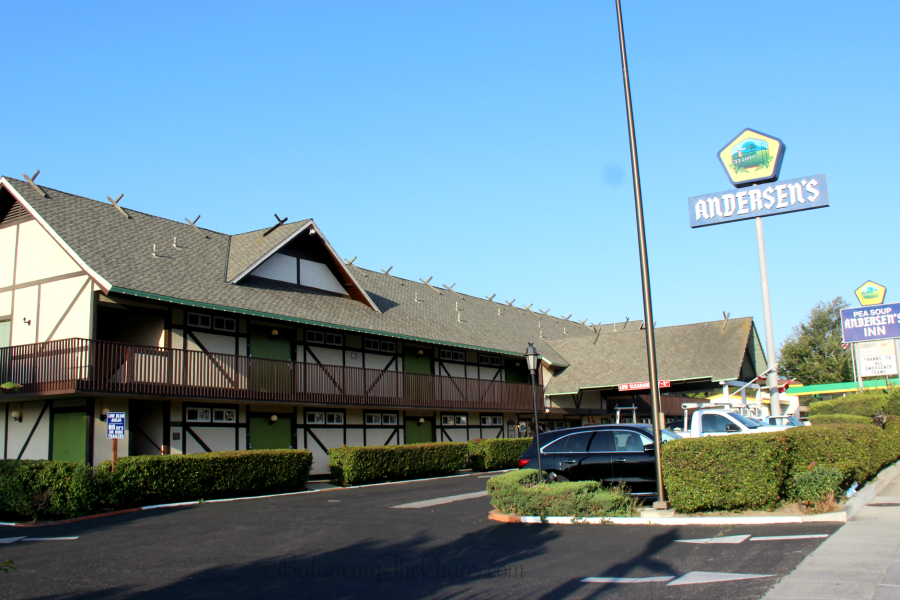 From Orange County, it took us approximately 3 and a half hours in the Mitsubishi Outlander we were traveling in. We left roughly around 10 am, and stopped in Santa Monica for a quick visit to Candytopia, then continued onto our journey to Solvang, CA. After wandering through the Danish town, grabbing a few snacks, pastries, fudge and souvenirs, we decided to check into Pea Soup Andersen's Inn.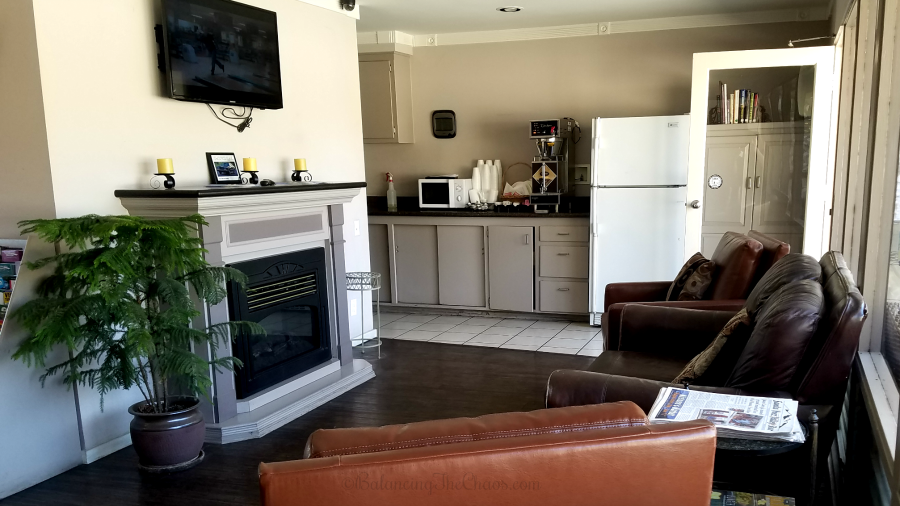 Conveniently located along the central coast of California, Pea Soup Andersen's Inn offers 98 guest rooms, all featuring cable satellite television and internet access. The amenities include:
Free Internet access
Flat Screen TV and Cable
Refrigerator , Microwave
Free Local Calls
Air-conditioning
Wake-up calls
AM/FM alarm clock
Complimentary Danishes, Juices, and Coffee in the morning
Coffee/tea maker , Hair dryer
Balcony available or Patio available
Iron, ironing board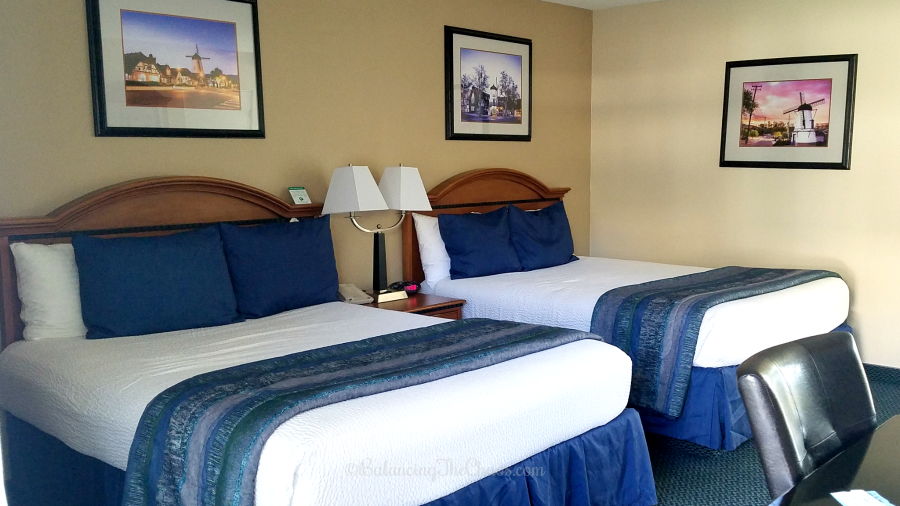 Upon check in, we were pleasantly surprised at the size of the room. Two queen sized beds, a desk that seats 2, and a pretty good sized bathroom with a sink that sits outside of the bathroom, there was a lot of extra space that the kids could spread out. Our room was on the ground floor and had a sliding glass door that opened up to the inner courtyard where there were several family options available.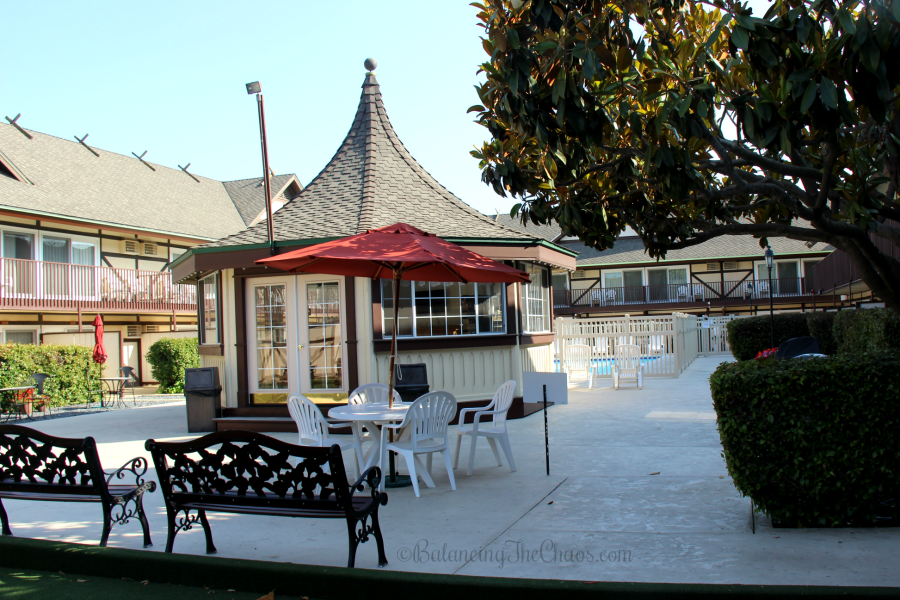 They offer a beautiful, heated pool and spa. There is a gazebo that houses the complimentary breakfast with coffee and Danishes daily. Right outside of our door was the putting green, cornhole and bocce ball area with artificial turf. The kids were super excited about these activities and quickly grabbed the equipment to start the family competition.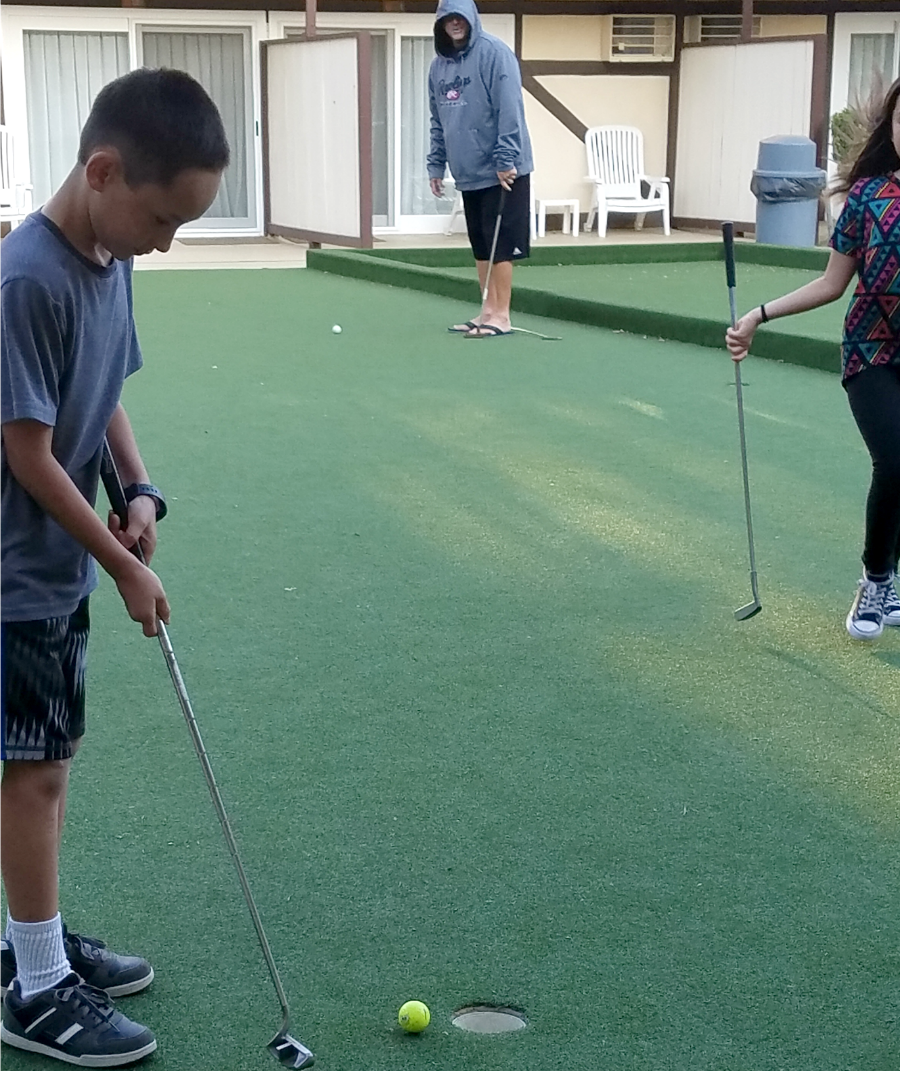 For dinner, a short walk took us to Pea Soup Andersen's Restaurant with a mix of American and Danish entrees including hamburgers, sandwiches, meat loaf, Danish sausage and the infamous pea soup.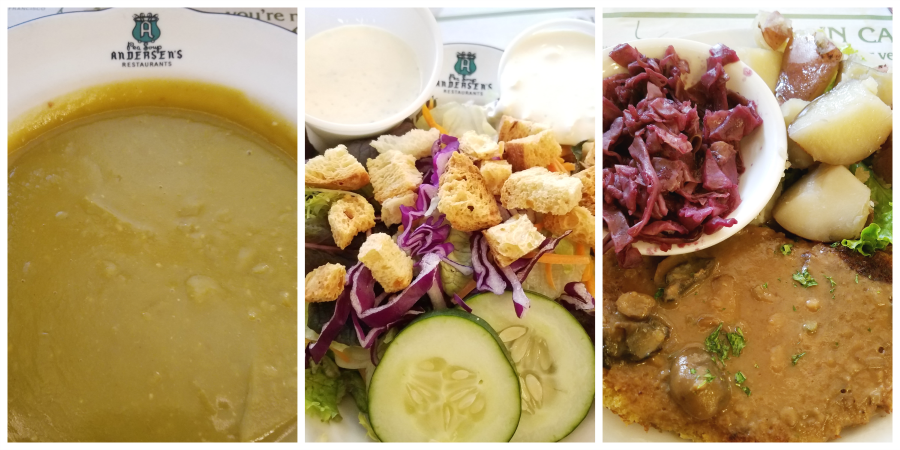 Pea Soup Andersen's has become a bit of a tradition for so many families. There are so many friends and family members that I shared our travel plans with, and all had such great things to say about Pea Soup Andersen's Inn AND Restaurant. Everyone had wonderful memories of traveling with their families, many of which were childhood memories of their families from decades past. It's fun to continue the tradition.
Plan on visiting Pea Soup Andersen's Inn and Restaurant in Buellton, California. For more information, connect via social media and their website here: Pea Soup Andersen's. Facebook, Instagram, Twitter.