All the rage, Candytopia is a social media heaven for our selfie driven society. This two-story, 16,000 square-foot interactive exhibition of psychedelic colors and candy masterpieces is an awesome place to spend a few exciting hours with a sugar rush. In addition to tasting a variety of candy throughout the exhibit, you'll also have the opportunity to sample the NEW! NESTLÉ® CRUNCH® Dark and BUNCHA CRUNCH® Dark.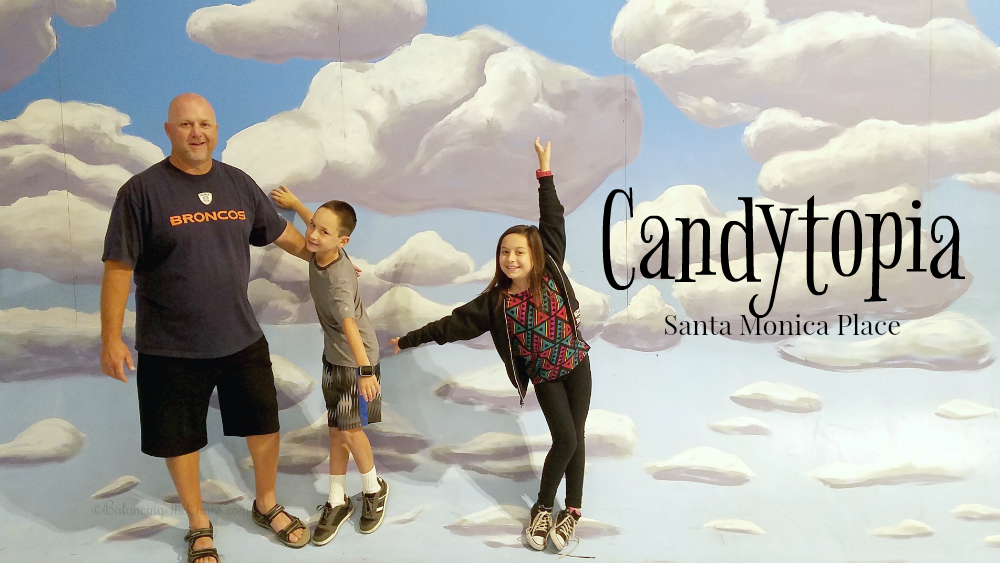 As guests of Candytopia, we were excited to immerse ourselves in the creation of celebrity candy stylist Jackie Sorkin.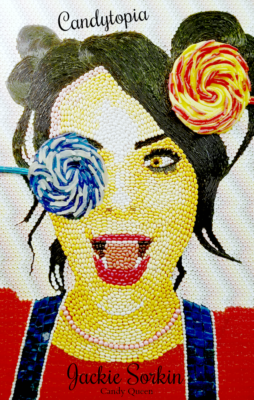 Her work with Zac Hertog and John Goodman have come to life in more than a dozen unique environments with larger-than-life installations ranging from flying unicorn pigs to a marshmallow tsunami. When you first walk into the exhibition, you'll be invited to sign up – which is important for photo-ops throughout the experience. Then you're ushered into the library where you're given the story of how Candytopia was created. TIP: Be sure to arrive on time or you may miss these details.
While in the library, you'll notice a self portrait of the candy queen herself – Jackie Sorkin, and a additional candy covered sculptures.
Wander through the portrait gallery where you'll find recreations of the infamous chocolatier, Willy Wonka, and Prince. A candy replica of the Mona Lisa and The Thinker sculpture will have you in awe.
The next room takes you into the ocean where you'll see candy replicas of sharks, rays and a great photo-op inside what appears to be a large squid.
All throughout the exhibit, have your camera handy. You'll be snapping away selfies and pictures with the different creations throughout.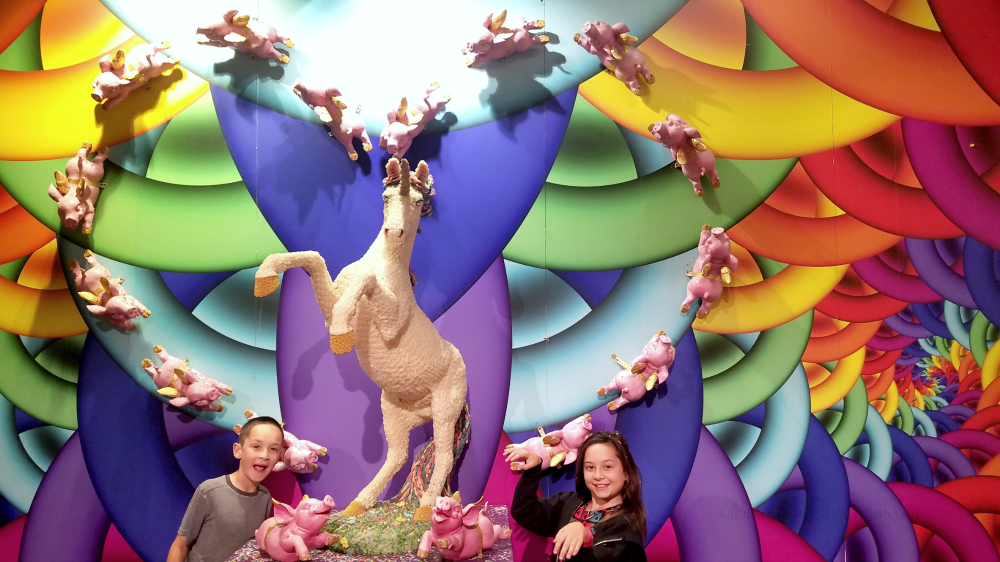 We had such a blast playing in Candytopia, I think my daughter was most excited because she had seen it on Instagram and couldn't wait to snap away. Funny thing, she relied on me to take all the photos as she was having fun running from display to display.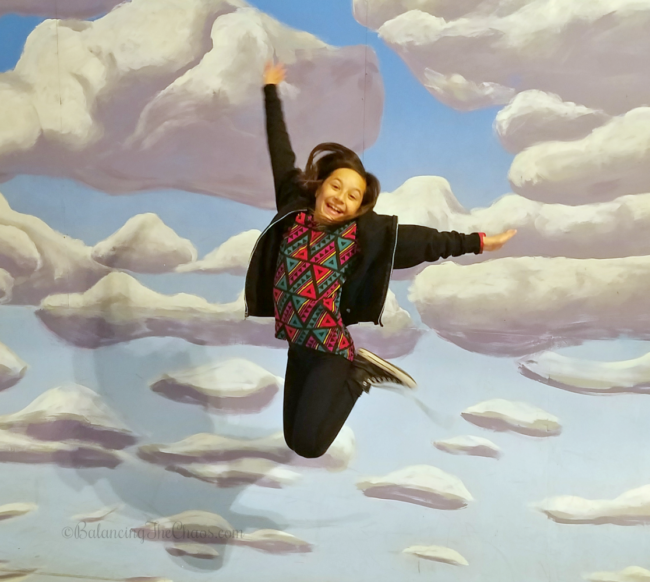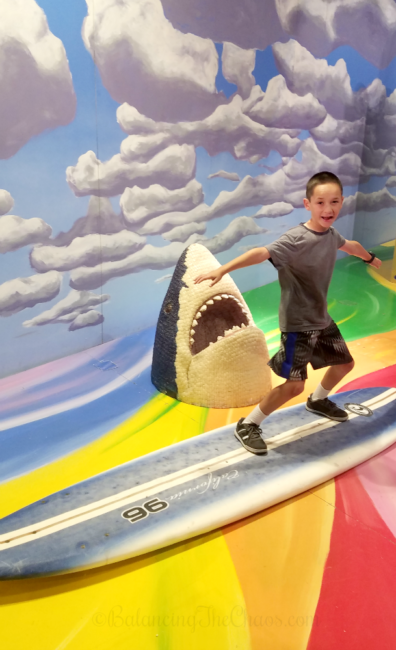 Candytopia is located at Santa Monica Place, 395 Santa Monica Place, Santa Monica.
*Located in the East Court near Bloomingdale's on Level 2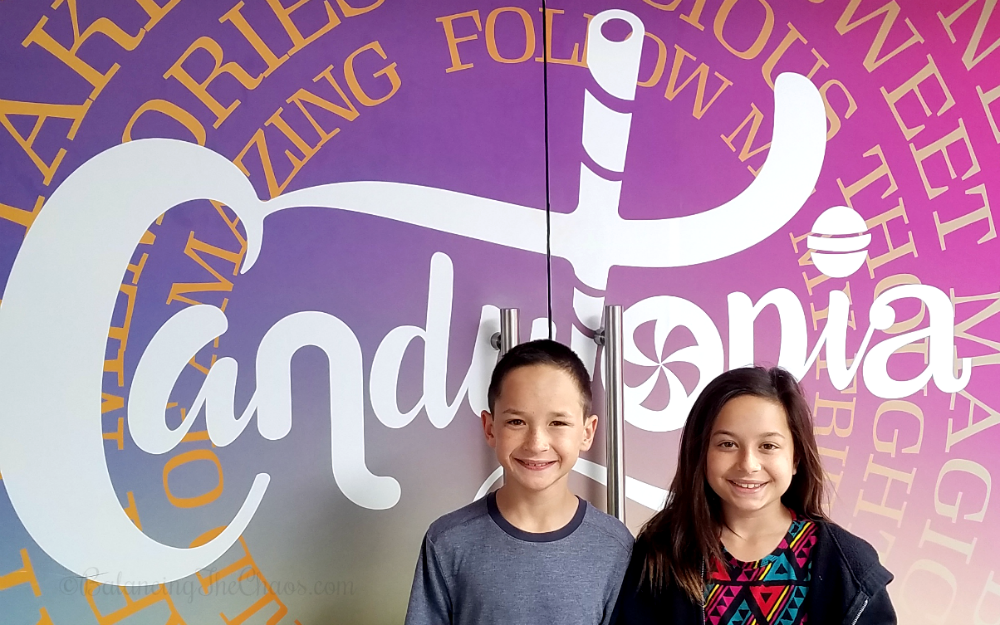 Tickets for Candytopia are $30 each for adults, $23 for children ages 4-12, and free for children age 3 and under. Order them online at www.candytopia.com and via iPads located at the Santa Monica Place Concierge near the exhibit entrance on Level 2.
Exhibit hours are Monday through Saturday, 10 a.m.-9:30 p.m. (last ticket sold at 8:30 p.m.) and Sunday, 11 a.m.-9:30 p.m. (last ticket sold at 8:30 p.m.). Candytopia will be available through July 22nd, 2018 in Santa Monica before they move onto a new location.