Hey all you foodies, have you hit up the Food Truck Fare at the OC Fair and Event Center? Each week (except during OC Fair dates), gourmet food truck vendors feed local patrons at the fair grounds in Costa Mesa. Yesterday we had the opportunity to sample items from The Grilled Cheese Truck, Waffle-icious and Stuff N It Burgers.

When we arrived at the OC Fair and Event Center we immediately saw the food trucks in the parking lot just beyond the weekly Farmers Market. The kids were super excited to see the Waffle-icious truck – so that is where we headed to first.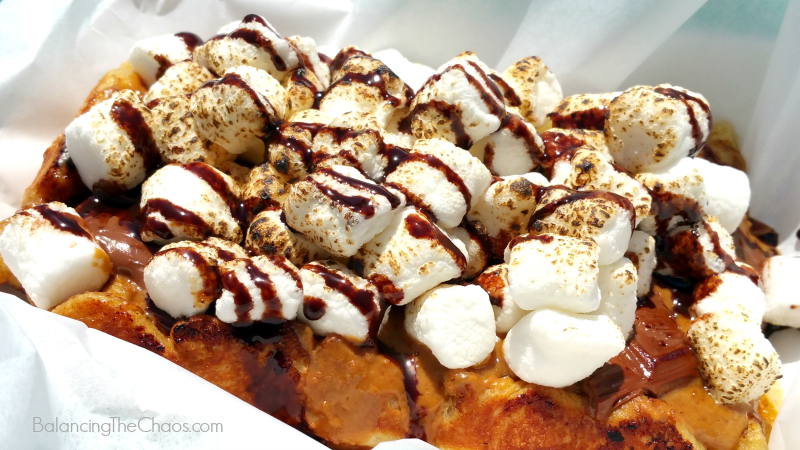 The hubster and handsome boy ordered the S'more Waffle from Waffle-icious. We had the opportunity to speak with Michael, the owner who shared that each waffle is made with imported Belgian pearl sugar and pure vanilla extract. The Pear sugar is caramelized while it is baking in a traditional Leige waffle iron, that gives you a great flavor and crunch. Then top it with chocolate and marshmallows – delish!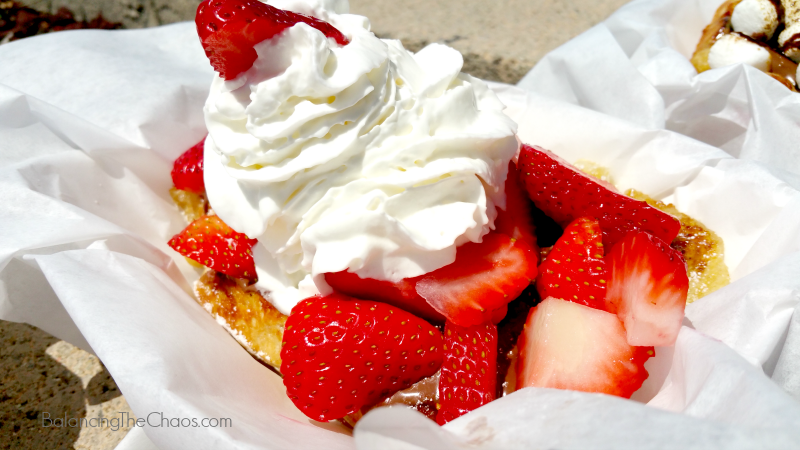 My princess is a HUGE fan of Nutella, so she chose a Nutella waffle loaded with fresh strawberries and whipped cream. A great selection for either breakfast or lunch!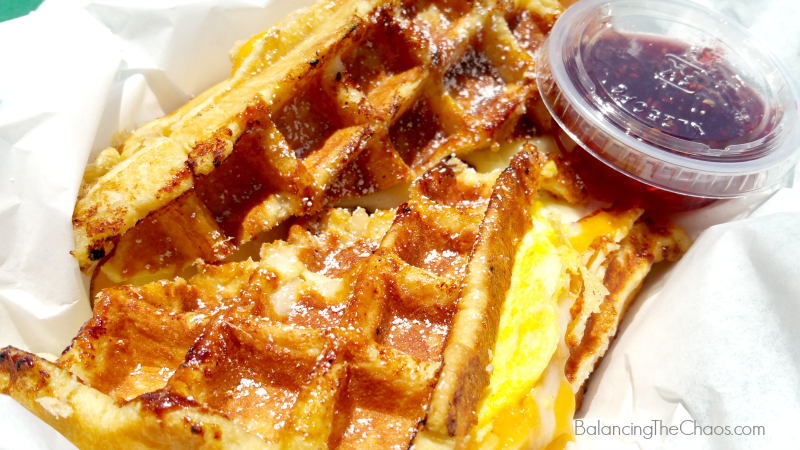 For me, I chose the Full Monte. Imagine, a Leige waffle loaded with Black Forest ham, Oven Roasted Turkey, Havarti and Cheddar cheese and a side of Raspberry preserves. The hubster had half – and for my half, I added egg and it was sinfully delicious.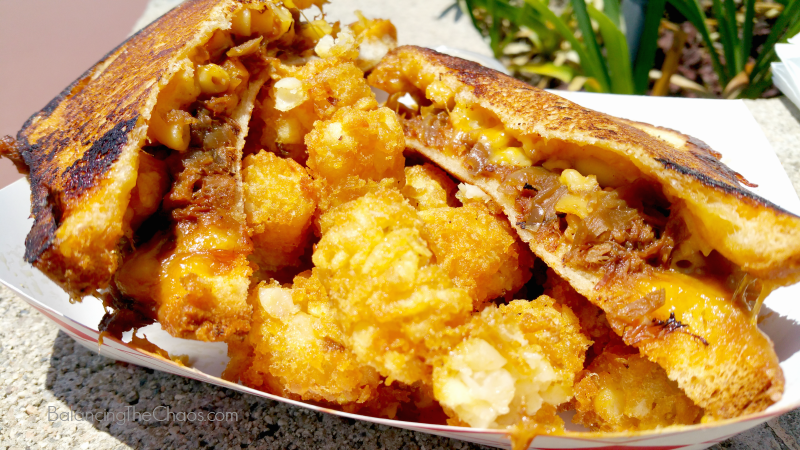 Next, we headed over to the Grilled Cheese Truck and decided to split the "Loaded Melt", The Cheesy Mac N Rib Sandwich that is a yummy  mix of Sharp Cheddar Cheese, House Smoked BBQ Pork,  Southern Macaroni and cheese and caramelized onions, served on a bed of tater tots with garlic aioli dipping sauce. Even my 7 year old loved this sandwich.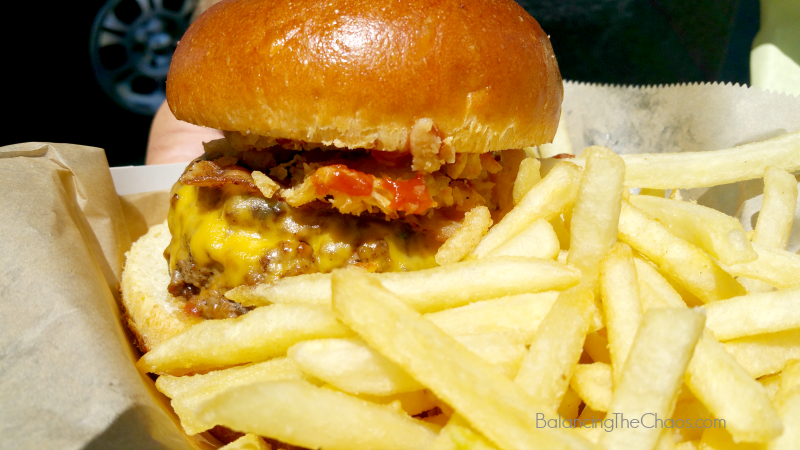 Finally, we ended up at the Stuff N It Burgers, and BBQ sauce with a side of golden French fries. We also ordered the Mexican French fries that were insanely good with nacho cheese, carne asada, pico de gallo, queso fresco, jalapeno's, and StuffNIt sauce.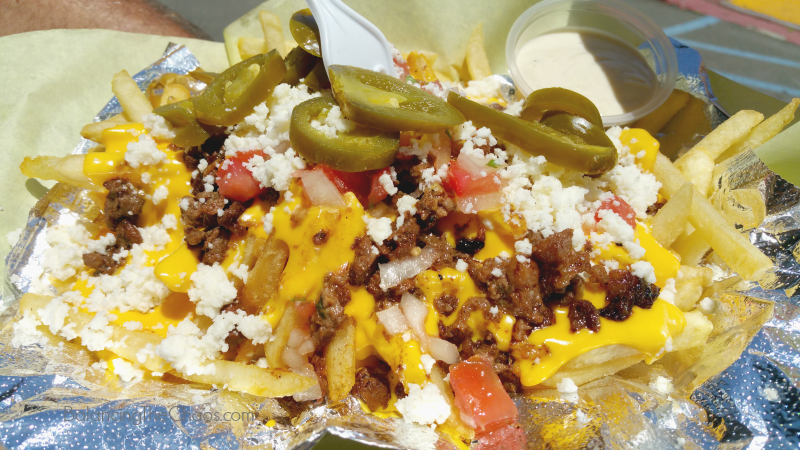 Plan on spending a lunch (Thursdays) or dinner (Wednesdays) checking out the featured food trucks. To find out which ones are scheduled, visit the OC Fair and Event Center website: https://ns.ocfair.com.
Connect with these awesome food trucks via social media:
The Grilled Cheese Truck: Website, Facebook,  Instagram or Twitter
Waffle-icious: Website, Facebook, Instagram or Twitter
Stuff In It Burgers: Website, Facebook, Instagram or Twitter