"This post was sponsored by a2 Milk® as part of an Ambassador Program for Influence Central. I received complimentary products to facilitate my review."
As a a2 Milk® Ambassador, a few months ago I shared the benefits of a2 Milk® for individual with sensitive stomachs. If you haven't had a chance to sample this pure farm fresh milk, now is your chance! Now you try a FREE SAMPLE of a2 Milk® with a special receipt-redemption. And to top it off, you'll have a chance to win a trip to Australia!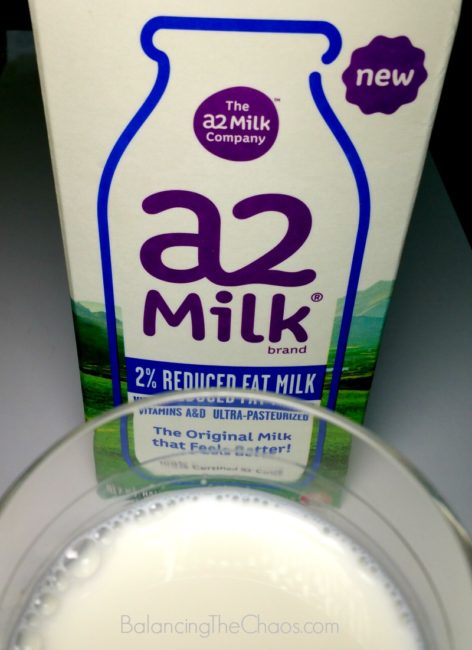 a2 Milk® is pure farm fresh milk. If you have been experiencing tummy troubles or "Post-Dairy Digestive Discomfort", you may be able to finally enjoy milk without any symptoms. Did you know:
In most individuals, the A1 protein that is in all conventional and organic milk in the U.S. market is the main reason behind "Post-Dairy Digestive Discomfort".
a2 Milk® is the is from selected cows and is a better choice to chemically processed alternatives with a great taste.
The a2 Milk Company™ has partnered with U.S. family dairy farmers in upstate New York and the Midwest to expand the specially selected cows. The special heard naturally produces milk without the A1 protein.
Now the reason I decided to join the a2 Milk® ambassador program is that I was looking to get more information about milk alternatives. I am NOT a fan of soy or nut based milks as I do not like the flavor. I've also been concerned about the effects of the chemicals my children are ingesting. And, just today my son mentioned that he's had stomach issues for about a month now that he hasn't been sharing with me. I'm suspecting that it is now time to switch him over to a chemical free milk permanently – since he thinks his upset stomach happens while he is at school the days he has cereal with milk for breakfast.
Are you or a loved one suffering from tummy troubles? Now is the time to earn your FREE a2 Milk® through a receipt-redemption offer. Visit https://trya2milk.com/ and follow the directions to redeem a receipt for the full purchase price of a2 Milk®. AND, complete any of the social actions listed to be entered into the drawing to win a free trip to Australia! This grand prize includes a five (5) night trip for two (2) with round-trip airfare, hotel accommodations, and $750 towards food and other expenses.
Hurry to take advantage of the receipt redemption offer. The first 1,000 will receive instructions on how to a purchase receipt for FREE a2 Milk®.  For more information about a2 Milk® and the a2 Milk Company™  connect via social media: Facebook and Twitter.