This past weekend we enjoyed the NFL Division Playoff football games, looking forward to the BIG Game in a few weeks. Lazy Sundays at home calls for quick and easy menu options the entire family can graze. I had polled the family for ideas, and they came up with sandwiches (everyone wanting something different), chili, and chips. In mom's vision, these ideas evolved into an awesome game day simple chili dip and sandwich charcuterie board we could nibble on throughout the day.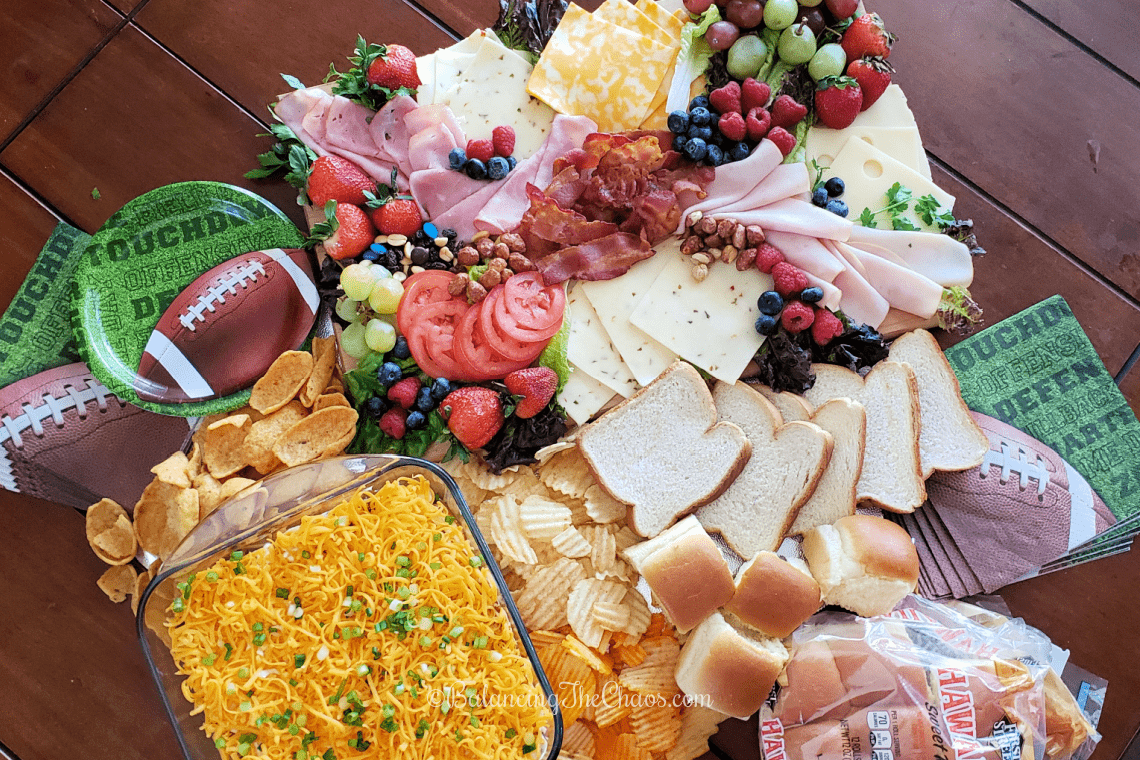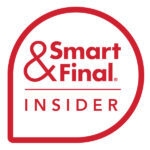 I've partnered with Smart & Final as an insider, sharing tips, hot deals, and recipes, like preparing and enjoying this recipe with my family. We are huge fans of Smart & Final because they make things easy. They are our One Trip & That's It stop that has everything we need for all occasions – from a lazy day at home to celebrating the NFL Championships.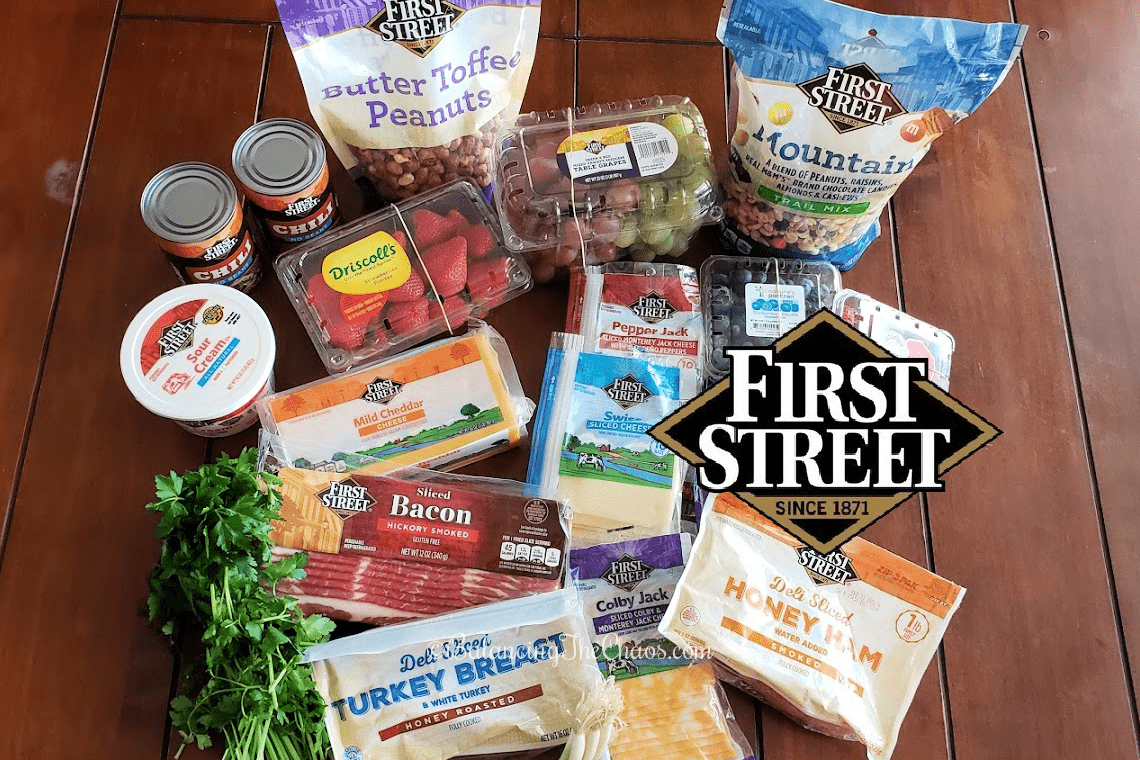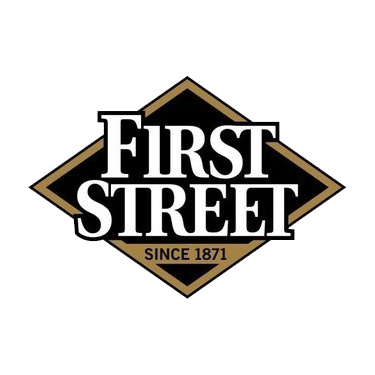 After a day of distance learning with the 2nd-grade class I have been subbing for about a month, I figured it was the perfect opportunity to stock up on ingredients and weekly groceries. I usually select Smart & Final's First Street products because they offer a large variety of quality, everyday items we utilize, at a great price. From grocery, frozen and dairy products to packaging and cleaning products, they have what I need and is the perfect place to pick up ingredients for our chili dip and sandwich charcuterie board.
I started crafting our charcuterie board, placing red Romain lettuce leaves as a garnishment as well as the sliced Roma tomatoes, First Street Grapes, berries, and Mountain Mix for the foundation. Next, I added the First Street Deli Sliced meats while I prepared the First Street bacon in our air fryer.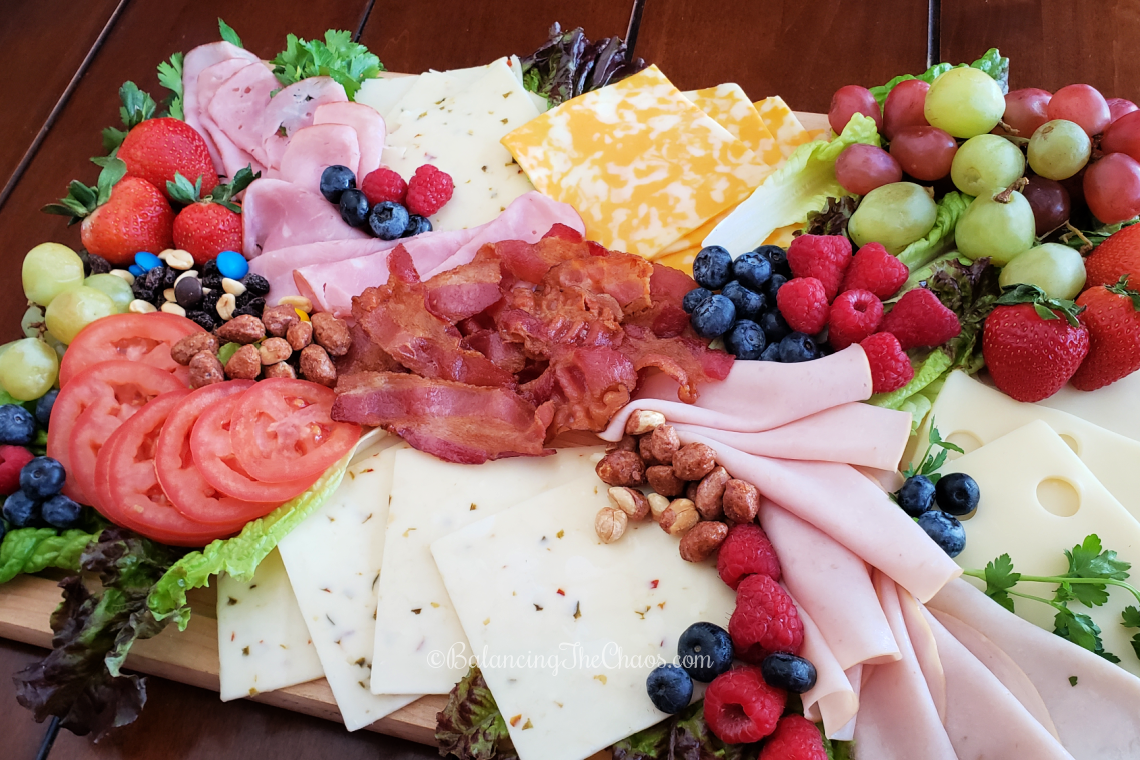 Next, I added 3 varieties of First Street Cheese: Swiss, Colby Cheddar, and Monterey Jack with Jalapeno. And finished off my charcuterie board with a little parsley garnish, more fruit and First Street Butter Toffee Peanuts. (I think I ate more of those peanuts than what made it to the board).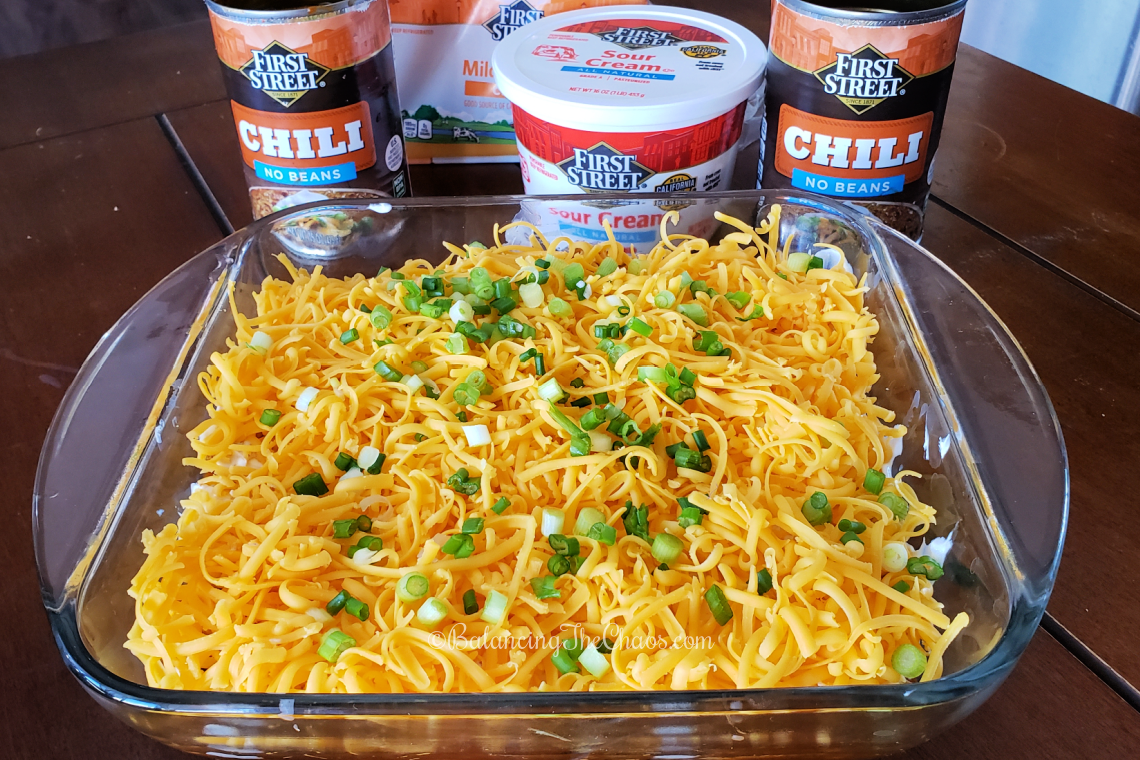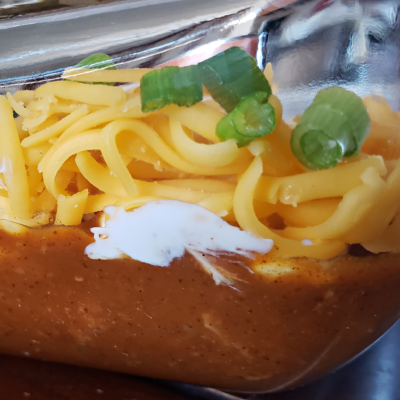 This simple chili dip is certainly one the kids can easily assemble. We took 2 cans of the First Street Chili and spread it out in the bottom of a glass dish. Sprinkled a little bit of chopped white onion. Next, we added a layer of First Street Sour Cream and generously topped it with First Street Mild Cheddar Cheese, topped with chopped green onion.
We preferred the chili warmed up a little bit, but I think you can serve it either way. For dipping options, we picked up two different varieties of First Street potato chips and a bag of Fritos Scoops.
I spread the chili dip and sandwich charcuterie board out on the table and surrounded it with chips, Fritos, and our favorite bread, including First Street's Hawaiian Rolls, which enabled us to make tiny slider sandwiches. Hawaiian BLT sliders, anyone?
What are your favorite game recipes we can add to our NFL Championship menu line up for the BIG GAME on February 7th?
Don't forget to keep an eye on Smart & Final's Instagram for awesome giveaways in their Instagram stories. Enter their Hut Hut Bite Sweepstakes by sharing photos of your RedZoneRush spread and tag #MySmartFinal for a chance to win a $500 Smart & Final gift card.