Typically when the kids get out of school and summer break starts, things seem to slow down. However, with our school district releasing kids the last week of May, our schedule stays hectic, especially when it comes to baseball playoffs and dance recital. Since we've finally reached the home stretch, recital week, I've been looking for simple summer recipes that are easy to throw together in a pinch. Thankfully, this Easy BBQ Pulled Chicken Sandwich recipe was developed by Chef Jamie Gwen for Smart & Final, featuring their First Street Oven Roasted Chicken.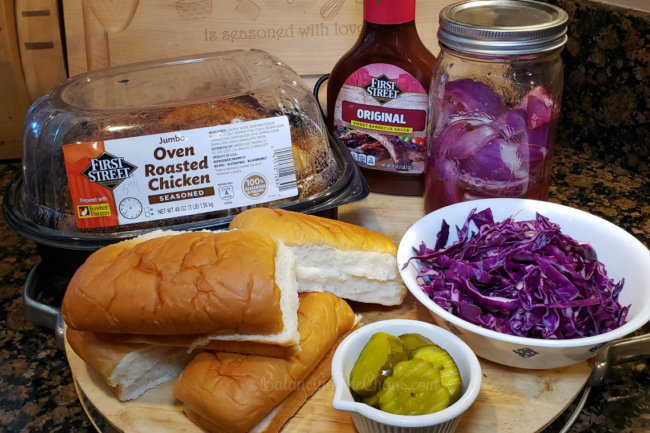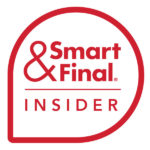 I've partnered with Smart and Final as a Smart and Final insider, sharing tips, hot deals and recipes, like preparing and enjoying this recipe with my family. We all decided to make the shopping trip together, everyone selecting an ingredient they were on the hunt for. Since the First Street Chicken was at the top of the list, we decided to see who would find it first. Actually, my husband won as he discovered it in the refrigerator section. Perfect for meal planning for the week, you can get a fully cooked, First Street Chicken that is ready to be re-heated.
Then I discovered the fresh HOT First Street Chicken in the warming tray. If you're in a time crunch, this makes this recipe quite easy to prepare.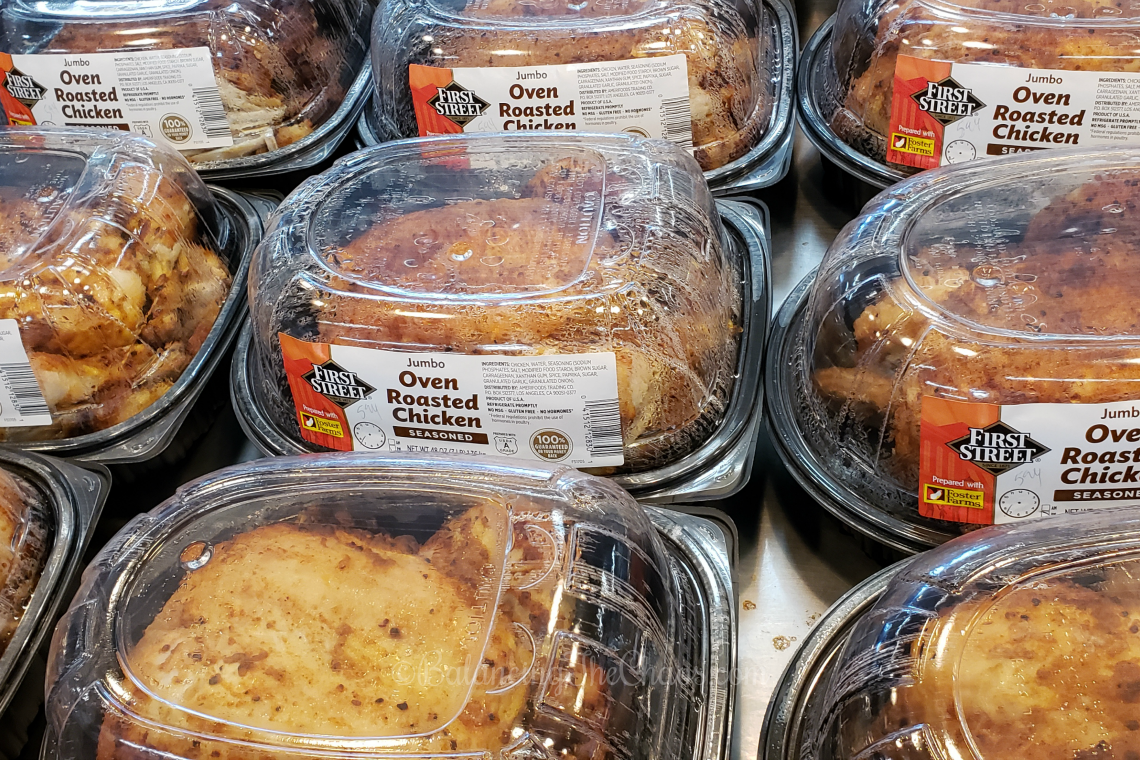 We quickly found the rest of the ingredients in about 20 minutes, stopping along the way to add a few items here and there that the kids decided they HAD to have. (Typical, right?)
One I returned home, I got down to work. Check out the printable Easy BBQ Pulled Chicken Sandwich below: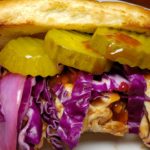 Easy BBQ Pulled Chicken Sandwiches
Using Smart and Final's First Street Oven Roasted Chicken, this easy BBQ pulled chicken sandwich is a super simple crowd pleaser.
Total Time
1
hour
10
minutes
Ingredients
BBQ Pulled Chicken
4

cups

First Street Oven Roasted Chicken, shredded

(available at Smart and Final)

1 ½

cups

First Street Barbecue Sauce

(available at Smart and Final)

4

sandwich buns cut in half

(sandwich rolls, sandwich slices, etc.)

2

tbsp

First Street salted butter

2

cups

shredded red cabbage

Bread and Butter Pickle Chips

Pickled Red Onions
Easy Pickled Red Onions
1

red onion

1-2

tbsp

granulated sugar

(to your liking)

½

tsp

salt

½

cup

First Street red wine vinegar

Peppercorns

Fennel seed

Red pepper flakes

Mustard Seeds

Fresh rosemary or thyme
Instructions
BBQ Pulled Chicken
Combine the shredded chicken and 1 cup of the barbecue sauce in a sauce pan and place over medium-low heat. Stir often until heated through.

Preheat the oven to 350°. Place the sandwich buns, cut-side up, on a sheet pan. Lightly butter each bun and toast until golden brown.

Spread barbecue sauce on the bottom buns and top with a spoonful of the red onion and finish with top buns.
Easy Pickled Red Onions
Slice the onions into ¼ inch half moons and place in a strainer, in the sink.

Bring a small pot of water to a boil and pour over the onions.

Place vinegar, sugar and salt and any aromatics you choose, in a small mason jar. Shake to dissolve.

Add the onions to the jar and shake well.

To eat right away, leave the onions at room temperature for 30 minutes. Or store in the refrigerator for up to 3 weeks.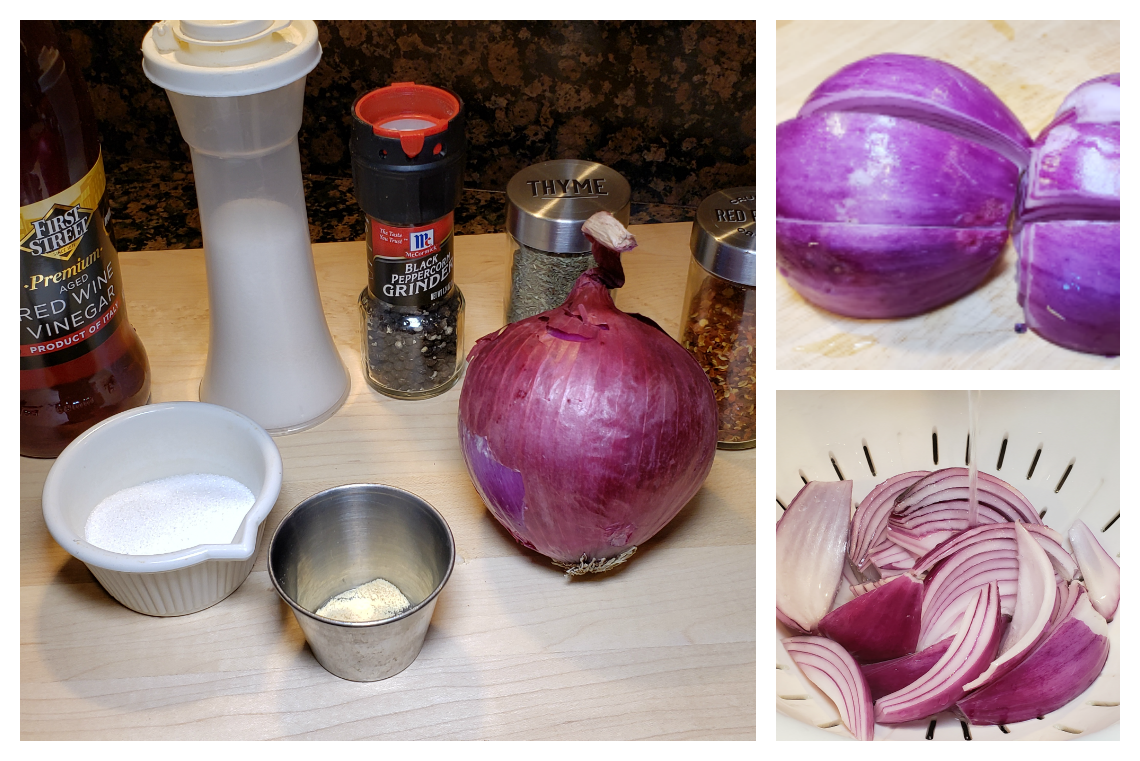 With this recipe, it's a two step process, because the pickled red onions need to be prepared and marinated before you start on the chicken. You'll need a mason jar, for marinating the onions in the First Street red wine vinegar and additional spices, and let is sit for about 30 minutes while you prepare the chicken.
Then I began shredding the chicken into small bite sized pieces, mixed it on the stove with a cup of First Street Original Barbecue Sauce, then served it on King's Hawaiian mini subs that I lightly buttered and toasted. The kids loved creating their perfect sandwich, either with our without the red cabbage, pickled onions and butter pickle chips. We even had left over chicken the next day for lunch, and decided to add melted jalapeno jack cheese to the sandwich – tasty! Enjoy!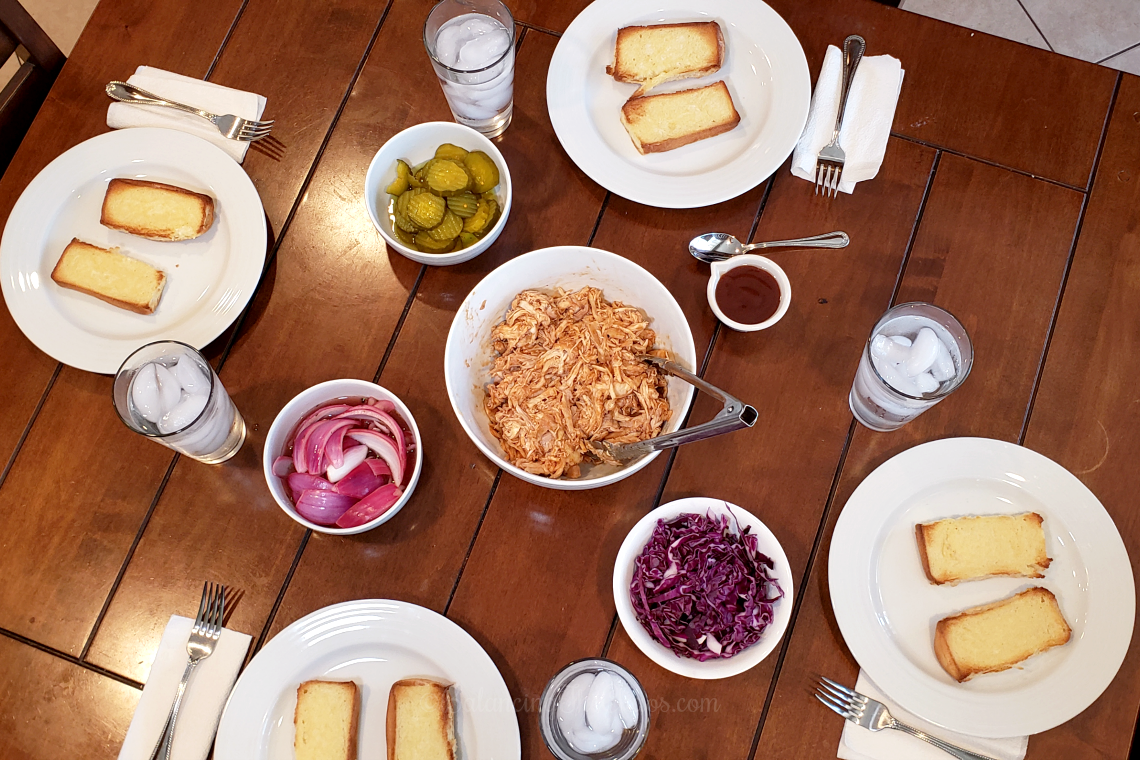 Smart and Final has quickly become one of my favorite places to shop for my family. During the spring/softball season, they have all the necessary items we pick up on for my husband's softball team's snack bar, while I grab necessities we need at home for school lunches and quick meals on the go. It's literally a "one stop shop for us". Thanks Smart and Final!