If you're a an of Disney, you already know that anything having to do with Mickey Mouse is nothing short of amazing. While we do not have annual passes to Disneyland, even though we live minutes away, we are certainly a fans of Disney vacations. This summer, we made our first trip to Aulani, Hawaii as new Disney Vacation Club Members.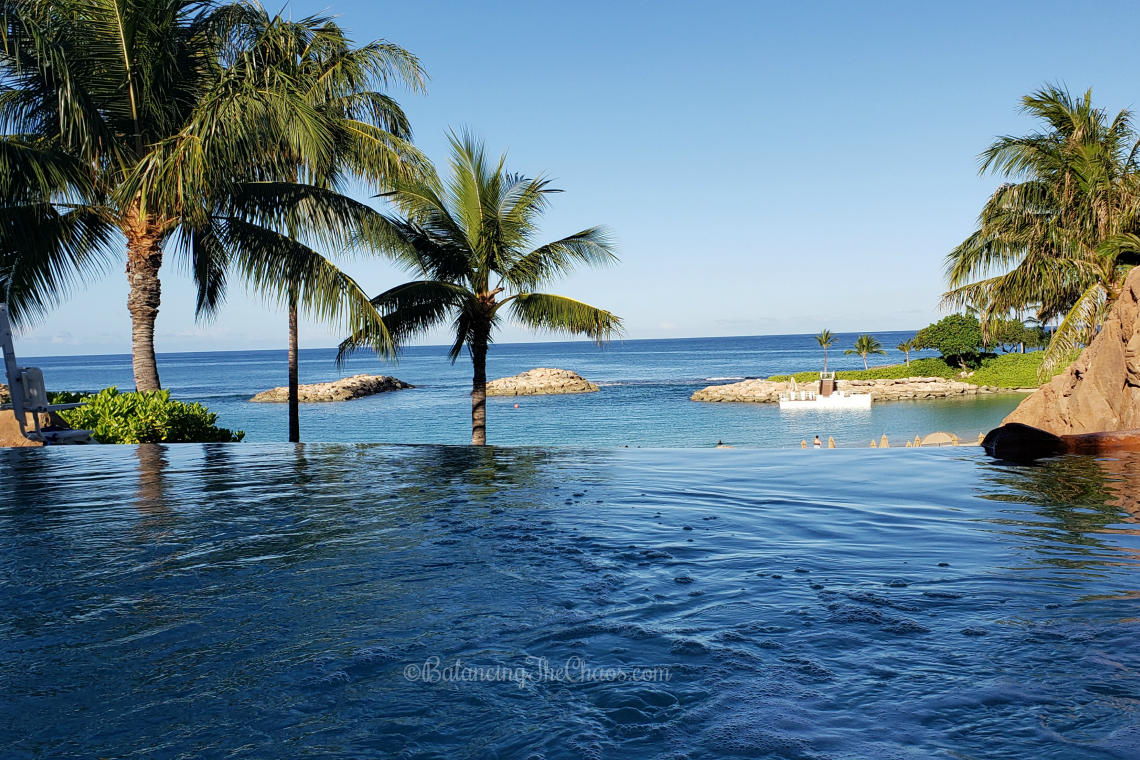 While we are still learning about all what Disney Vacation Club Membership has to offer, I wanted to share some of tips and tricks we discovered during our "Welcome Home" stay at Disney's Aulani.
As a DVC, you have the opportunity to book at your home property 11 months in advance. Since this was our first stay, also known as our "Welcome Home" visit, we were told to contact Disney Vacation Club and they would help us book our first stay as soon as possible.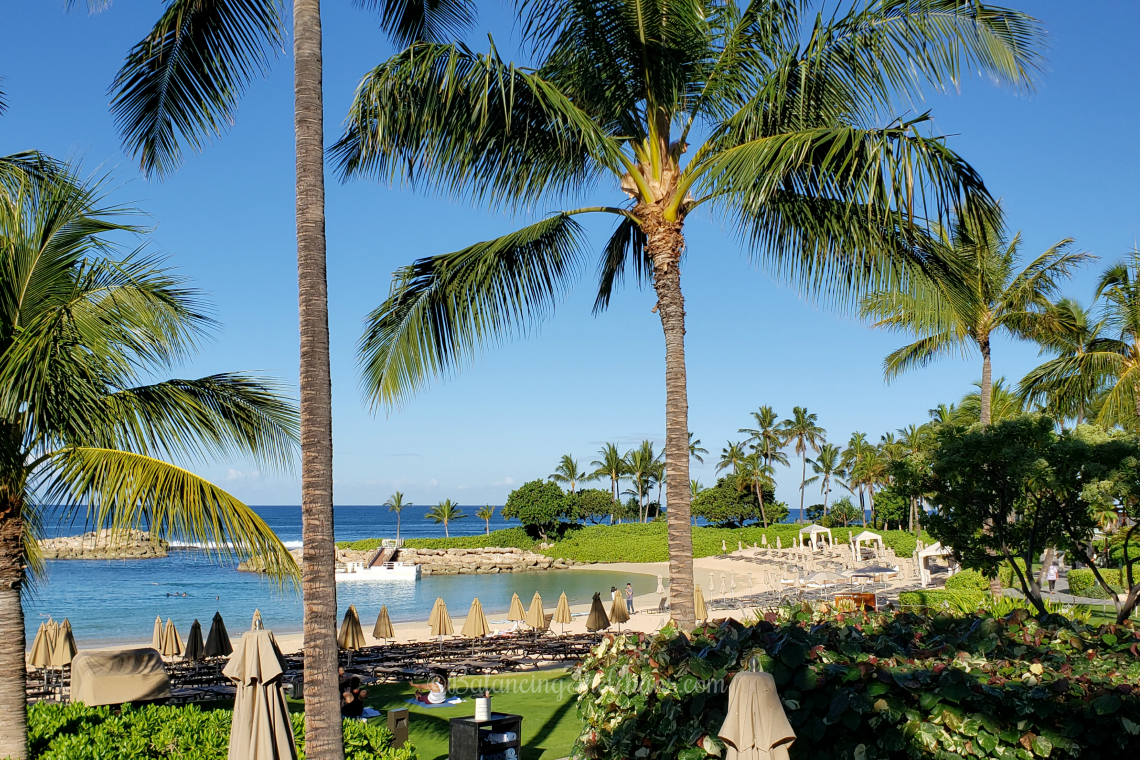 When we arrived at Aulani, it was as impressive as everyone has said. As a DVC member, there is a check in stand to the left of the doors at the entrance. We were quickly checked in because we had already started the process online prior to our vacation. At check in, I received a flower lei, my husband received a kukui lei, and the kids received a special necklace as well.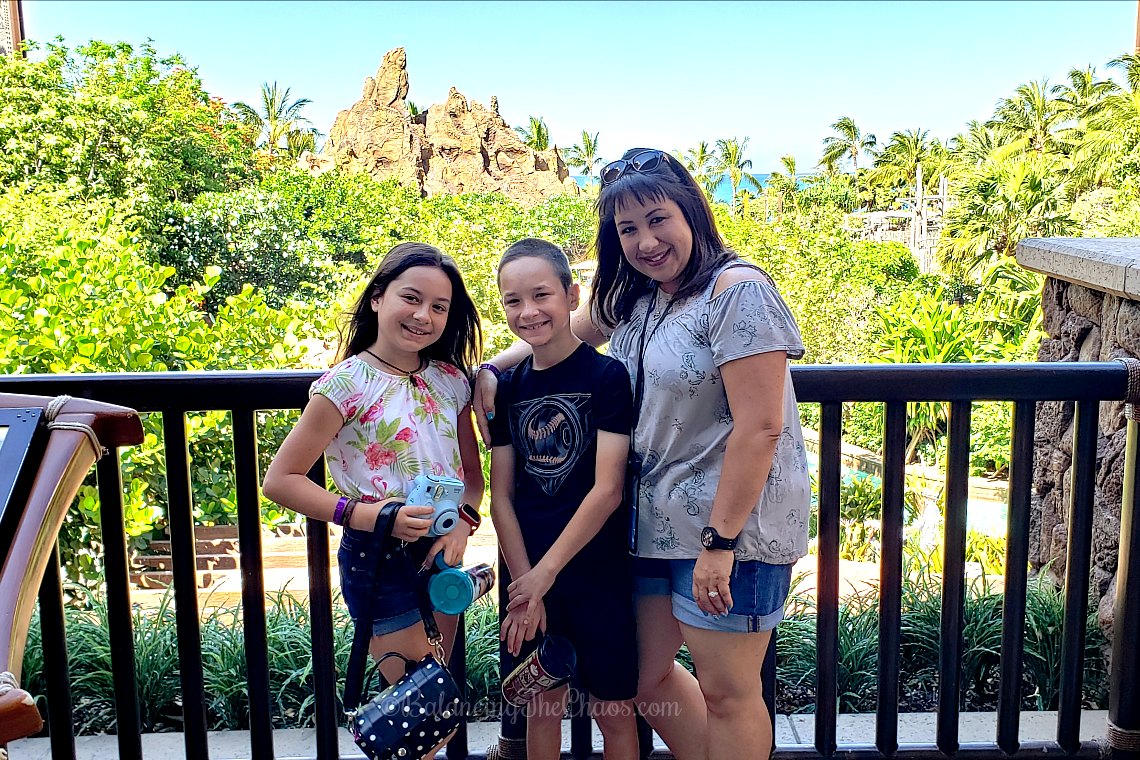 TIP #1: save time in line with DVC Member Check in:
To make your check in process quicker, up to a week before your trip, you have the ability to check into your DVC hotel online. Log into your DVC account and add the necessary information to your reservation. Once you arrive at the hotel, check into the DVC member kiosk at the entrance.
Based on our membership, we reserved a Deluxe Studio that sleeps 4 people. This includes a queen size bed, and a pull out full sized couch. These rooms have a mini kitchenette with a sink, microwave, and refrigerator. Each room have a balcony that opens up to a pool, garden or ocean view.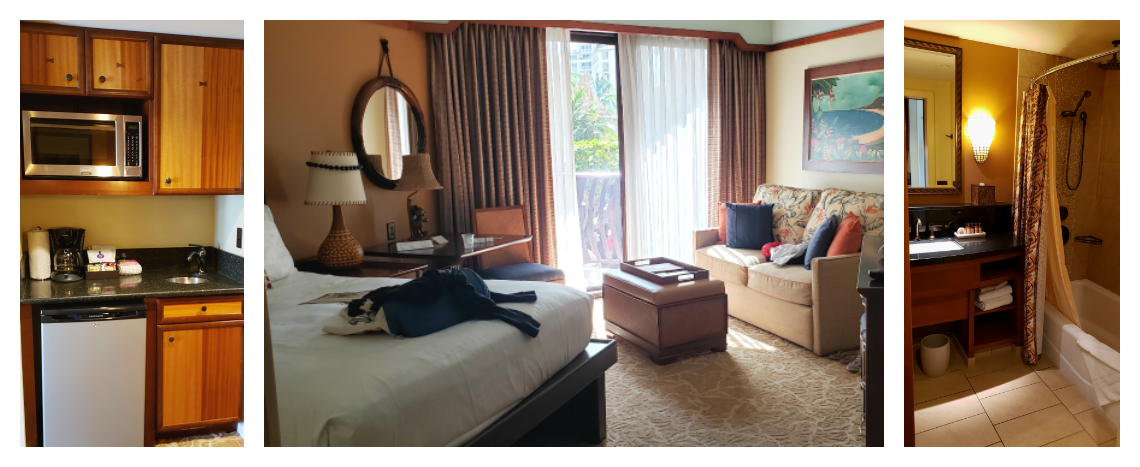 TIP #2: Parking is free
One of the best perks of being a DVC Member at Aulani is that if you have a car, whether it is a rental or your own vehicle, parking is FREE. For overnight Guests who wish to park, self-parking is currently $37 per day.
TIP #3: Reuse and Conserve with DVC MEMBER housekeeping services
As a reminder, DVC Members rooms are scheduled for trash and towel service every four days of your visit. However, in speaking with housekeeping, they periodically stop in to check for excessive trash and additional needs.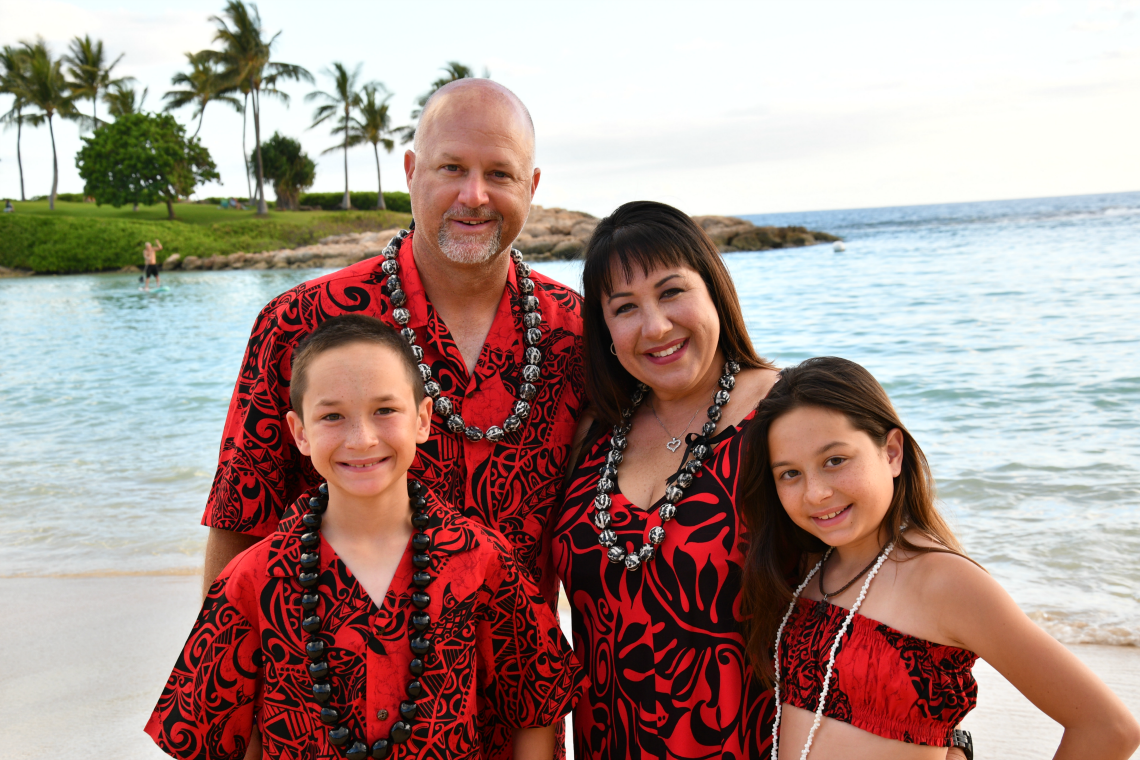 TIP#4: Pack lighter with DVC MEMBER laundry Services
Studio Suites and hotel rooms do not have laundry services unless you specifically request it. However, in the one bedroom suites and larger, a washer/dryer is in the room, which is certainly convenient. As a DVC Member, laundry services are complimentary. Check in the the front desk for laundry tokens. If by chance, the laundry soap and dryer sheet machine is not working, additional supplies are available at the front desk.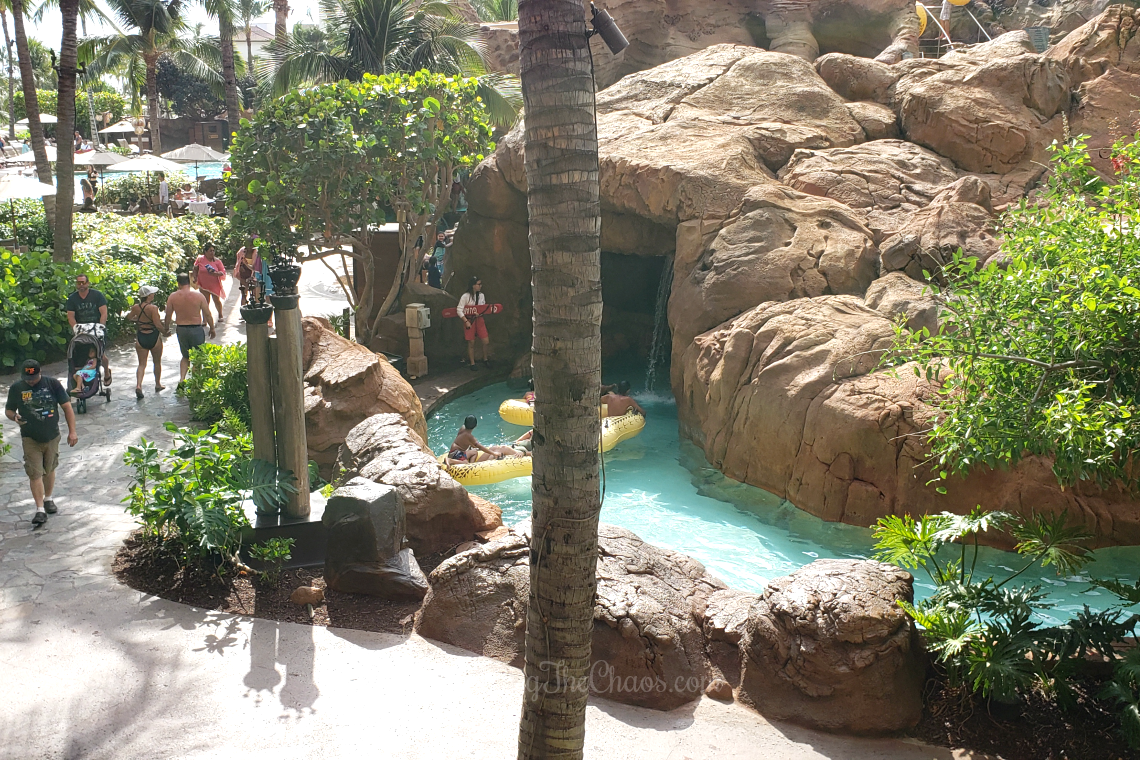 After checking out our room, our first stop was to check out the pool areas. Our room was on the second floor, with a view of the pool, or more specifically, a view of the Waikolohe Stream, also known as the lazy river.
TIP#5: Minimize Wait Times With DVC SPECIAL POOL CHECK In:
The pools open at 8 am, so the lines to pick up your daily wrist bands and towels get rather long. Between 8 am and 9 am, DVC Members have access to an exclusive wrist band check-in at Kawele Korner Elua.
We wandered the property, getting the lay of the land, and decided to run to Costco, approximately 15 minutes away, to stock up on some necessities for the week like breakfast and snack items, juices and wine to get us through the week.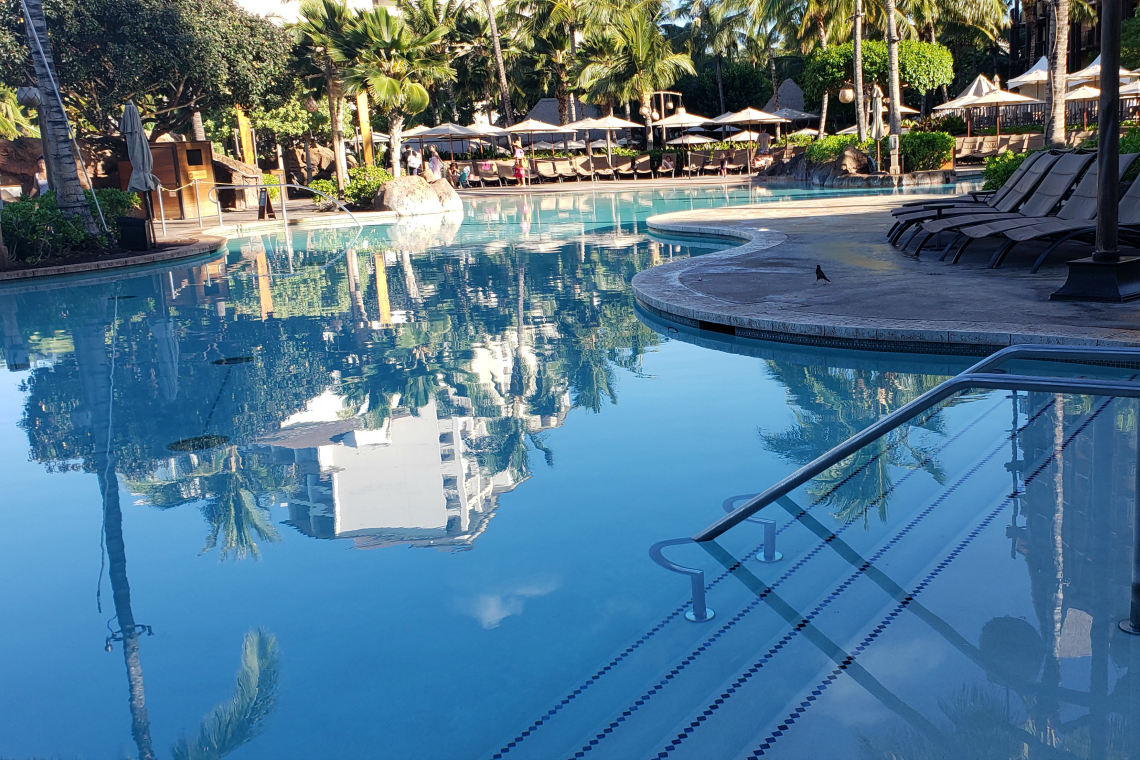 TIP#6: Plan your Week with SPECIAL DVC activities:
Check the daily Iwa (Newsletter) for special activities during the week including:
Disney Vacation Club Member Celebration: This even occurs most Mondays. It is an 8 am continental breakfast including games and fun surprises. Find out the updates and what is new with Disney Vacation Club. Reservations are required for this event.
DVC Member Cultural Tour: A guide tours you through the property, teaching you about the heritage, culture and artistic vision that makes Aulani magical.
DVC Photo Pass Scavenger Hunt: Scavenger Hunt takes you on a tour around the property, taking photos at specific locations by a Disney Photopass Photographer.
DVC Member Character Meet & Greet Hour: Meet and take photos with Disney Characters like Mickey and Donald. Must present member card for entry.
DVC Member Cocktail in the 'Olelo Room: (I need to look into this one)
Aulani Chef's Demonstration: (was not available during our stay)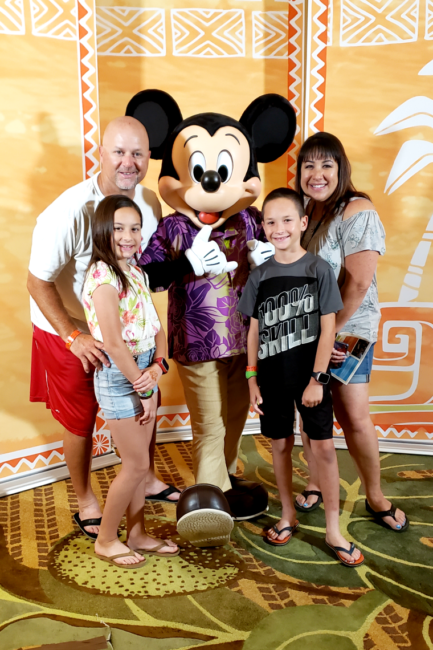 We are so excited to be DVC Members and are looking forward to many more years of magical vacations with Mickey. With Aulani being our home resort, I'm can't wait to go back and discover more.
There are additional tips I've learned from planning our Hawaiian Disney Aulani trip that all guests would benefit from:
TIP#7: Get Tips From Aulani Planning Facebook Groups
Yes, amazingly, there is a Facebook group where guests/DVC Members share tips and trick for planning and preparing to visit Aulani. Many of these tips, I've learned from past guests who have shared in these groups.
TIP#8: Make reservations to Ama Ama and Ka Waa Luau Early
As soon as you book your Aulani stay, be sure to select a day and make reservations for Ama Ama and the Ka Waa Luau. I have heard many stories where Ama Ama is booked months in advance and many guests are unable to get in for dinner during their visit at Aulani.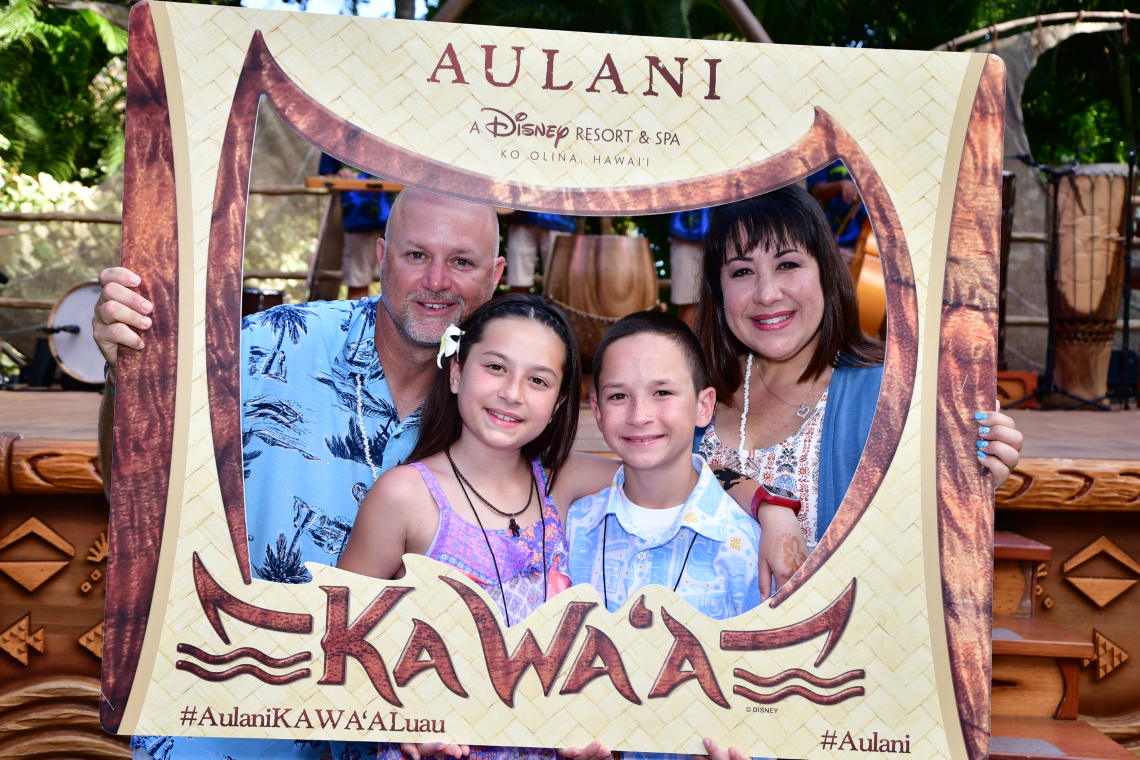 TIP#9: Timers on vacant poolside lounge chairs:
Getting up early was something my husband did daily. He liked to get up and get in a 2 mile walk, while enjoying the quiet beaches and checking out neighboring properties. The days we decided to stay on property, he decided to get to the pool early and drop a few towels to reserve our seats. If you'd like to reserve seats before the pool opens at 8 am, you must hang out at those seats. Cast members walk the pool deck pretty regularly, and if they see vacant lounge chairs with towels, before 8 am, they will remove the towels. Throughout the day, if chairs are left vacant for an hour or more, all items will be removed and held at Kawele Korner.
TIP#10: Resevations Open at 8 am at Pau Hana for daily activities
Interested in daily activities on the property like decorating Mickey ears or Ohana Painting, make sure you get reservations early. I was in line for Mickey ears and I reserved the last seats for the time slot I requested.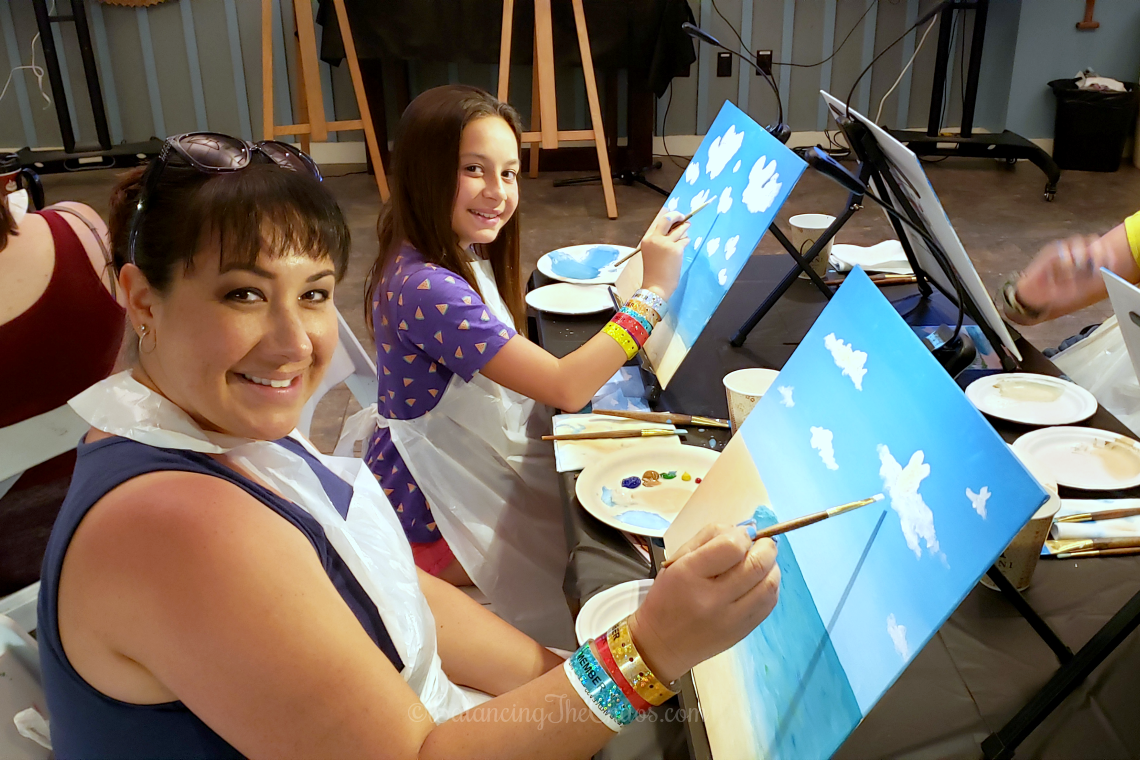 TIP#11: Unlimited beverages with REFILLABLE Aulani Mugs
These mugs are awesome. Besides being a souvenir, they are refillable with non alcoholic beverages during your stay at Aulani. This includes COFFEE!
TIP#12: Additional Restaurants & Shops Walking Distance Across The Street
ABC Store, Monkey Pod, Just Tacos, Pizza Connection, Hawaiian BBQ and more are located just steps away from the resort.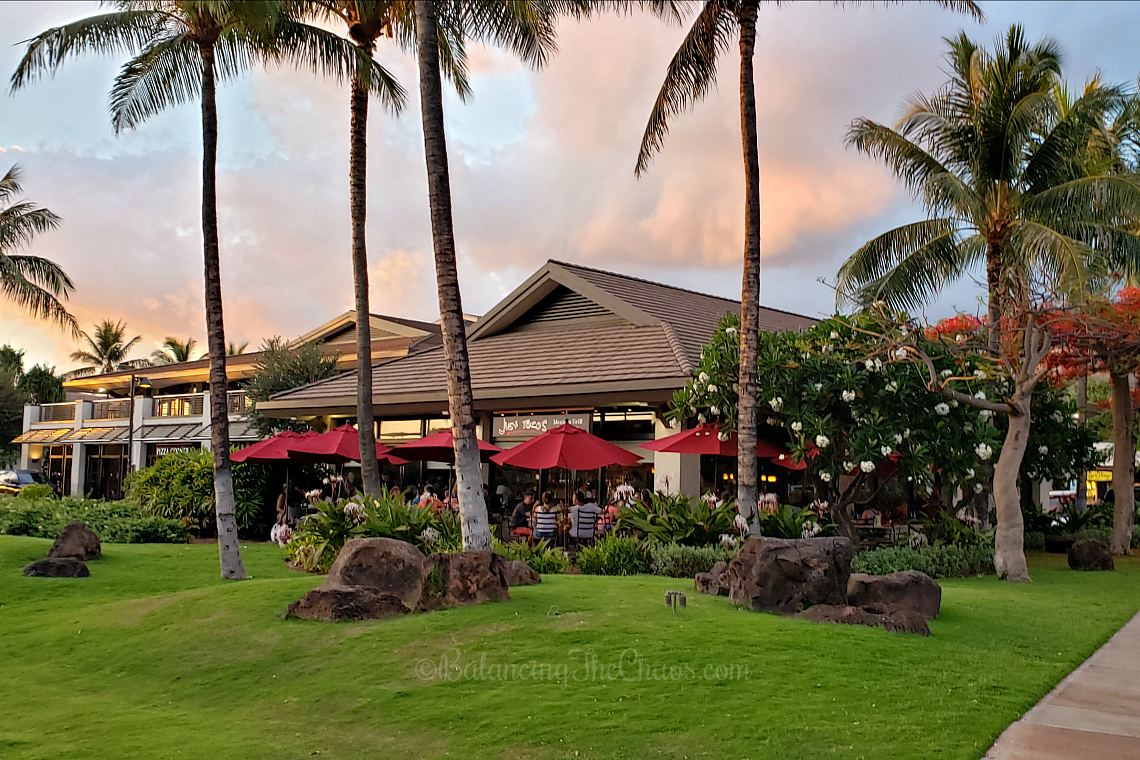 TIP#13: Discover Unique Souvenirs and Apparel at Aloha Swap-meet
Looking for souvenirs and Hawaiian style clothes for family photos? The Aloha Swap-meet is not too far from Pearl Harbor, and has so many different vendors to choose from. Make sure to wear your walking shoes.
TIP#14: Sunset Family Portraits with Photopass
Some people book a private session with a photographer, however if you are on the beach around 6:15 to 6:30, for about 45 minutes to an hour, Photopass photographers will be near the water or on the grass taking photos of hotel guests. Then, before the end of your trip, purchase the Photopass CD for $99, which will include all photos from your stay, excluding those from Ka Waa Luau.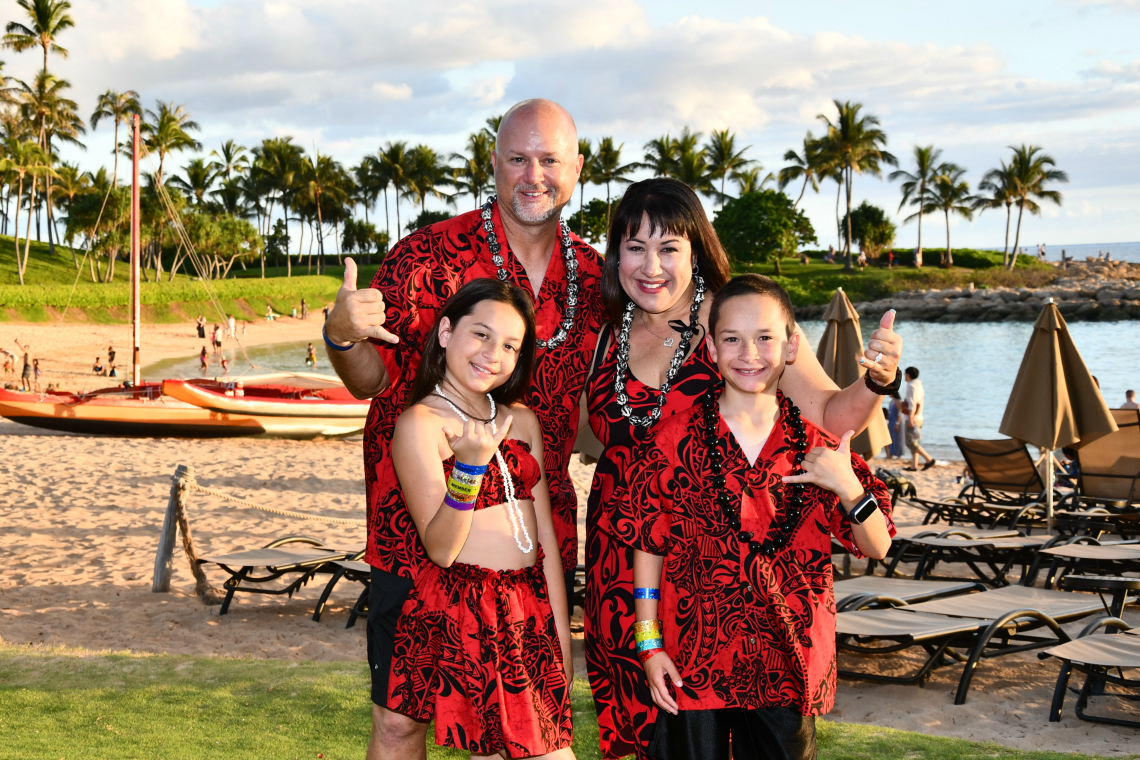 TIP#15: Make the Most of Your Last Day with Aulani's Hospitality Room
If you have a late light home, enjoy your final hours on property in Aulani's Hospitality room where you can shower and freshen up before heading to the airport.
Have another tip that could be helpful? Please share! We're looking forward to our next stay at Disney's Aulani, and hope these tips make your stay as magical as ours was.