It's almost time! Knott's Berry Farm just announced they are going to open! We're talking RIDES people!!! While the park will look a little different than what we remember from only a year ago, we are eagerly awaiting the day we can experience the full excitement of "The Farm" again. In the meantime, guests can enjoy the deliciousness of boysenberry-inspired delicacies with the Taste of Boysenberry Festival that takes place on select dates from now through May 2nd.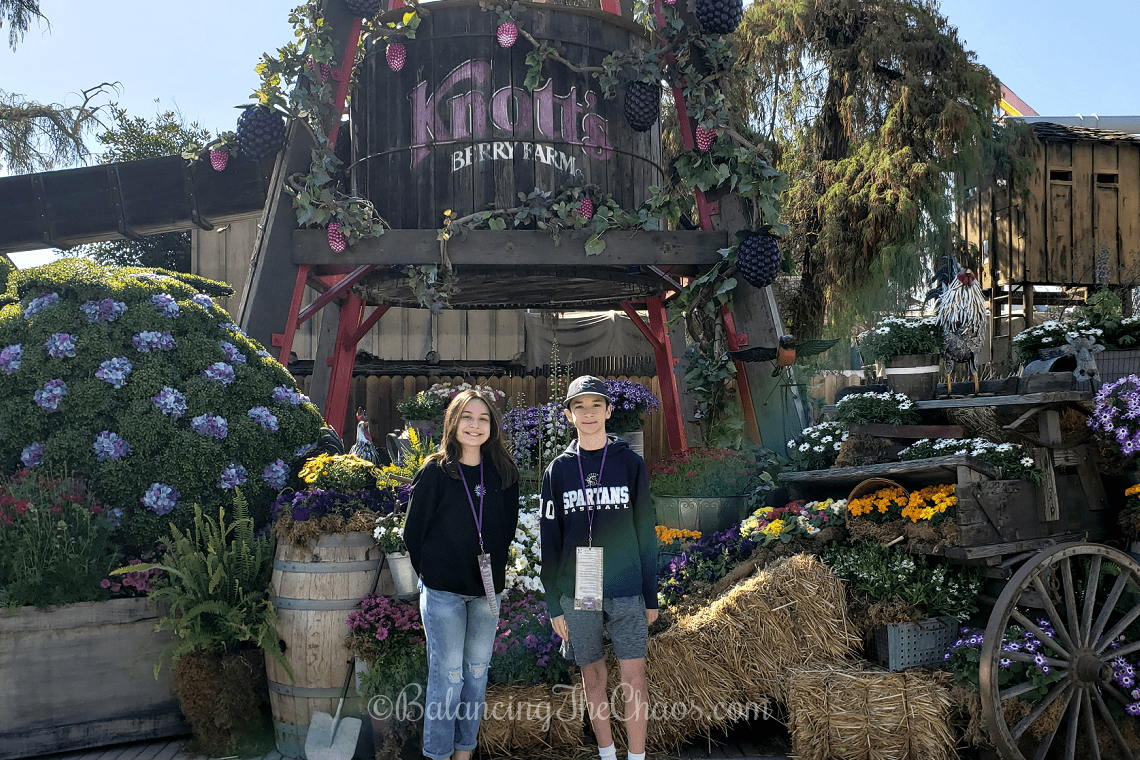 As a Knott's Berry Farm Ambassador, we are excited to share that "The Farm" is keeping their boysenberry tradition alive. Knott's Taste of Boysenberry is a new seasonal food and retail event, celebrating the tastiest season of all. While theme park rides remain closed, guests will have the opportunity to wander through the park and try over 80 deliciously inspired boysenberry savory foods, sweet treats, and refreshing drinks.
During Knott's Taste of Boysenberry Festival, socially distanced guests will have the option of over 80 unique food and drink items offered on the tasting card. We had the opportunity to try a few items today and our favorites – The Boysenberry BBQ Brisket Mac & Cheese and the Boysenberry Shrimp and Grits.
The best way to plan out your visit is to check out the menu that we've listed below. Each item can be found at several tasting booths scattered throughout the park. Want to know what's available this year? Check out this massive list!
Savory Boysenberry Inspired Dishes
Apple & Chicken Sausage with Boysenberry Mustard on a Boysenberry Bun (GF)
Beer Cheese Soup in a Bread Bowl with a Boysenberry Drizzle and Brown Butter Croutons
Beyond Meatballs with a Boysenberry BBQ Sauce over Cauliflower Cilantro Rice with Pita Bread (V)
Boysenberry Balsamic Brussel Sprouts (V)(F)
Boysenberry BBQ Brisket Mac & Cheese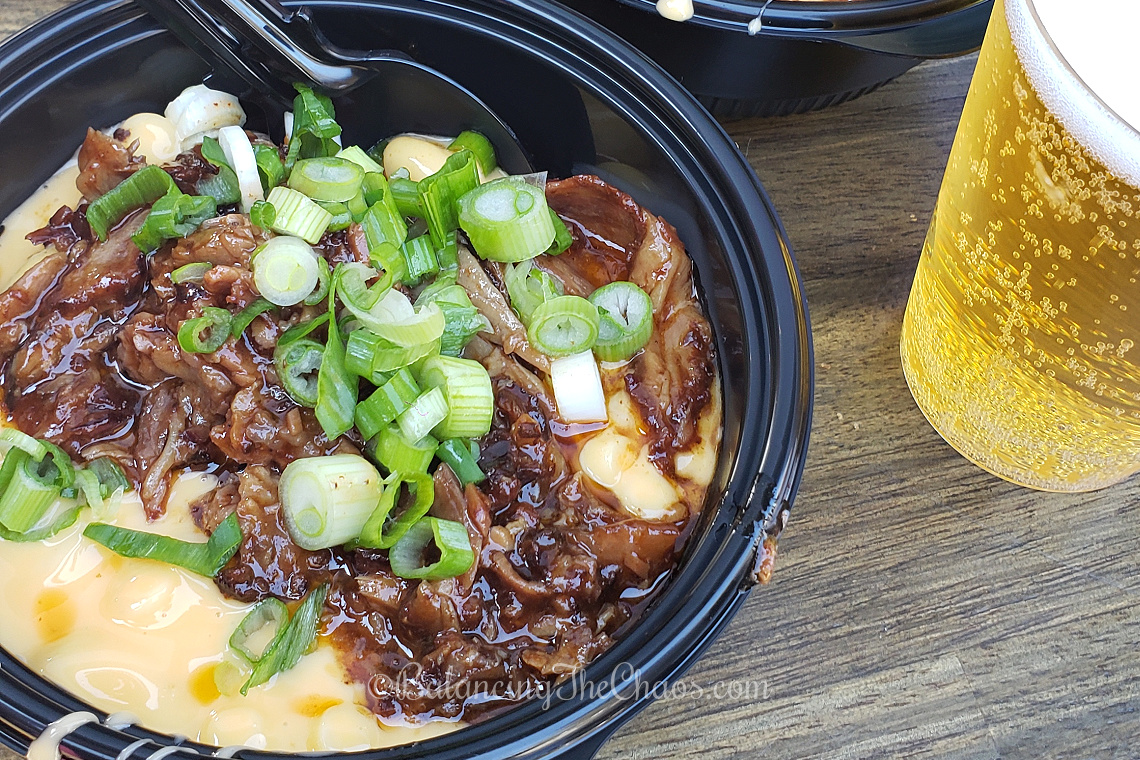 Boysenberry BBQ Carne Asada Pizza Slice garnished with Cilantro & Onions
Boysenberry BBQ Glazed Wings (GF)
Boysenberry Beef Stew with a Biscuit (GF)
Boysenberry Chef's Special of the Day
Boysenberry Meatloaf & Scalloped Potatoes
Boysenberry Queso Dip with Tortilla Chips (GF)
Boysenberry Shrimp & Grits (GF)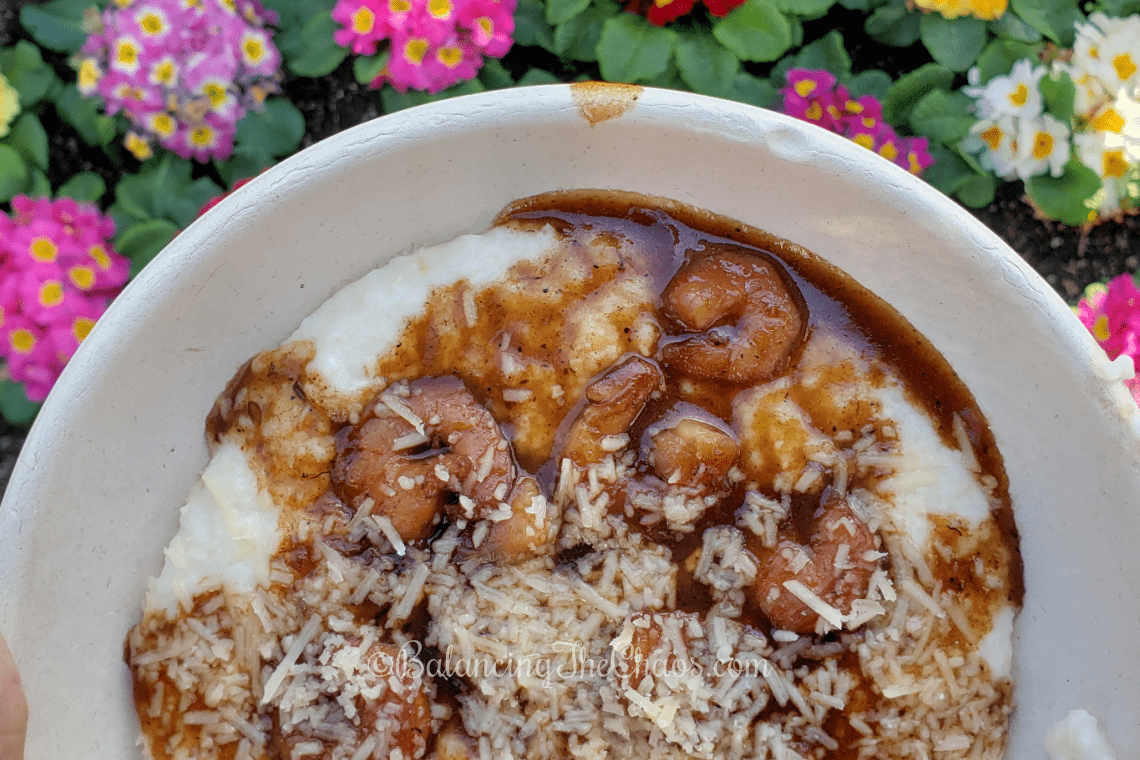 Boysenberry Shrimp Ceviche with Tortilla Chips (GF)
Boysenberry Brisket Tater Tots topped with Crispy Jalapeno Chips & A Boysenberry Aioli Sauce (V)(GF)
Cheese Pizza Slice
Cheeseburger with a Boysenberry Onion Spread on a Brioche Bun (GF)
Chef Special Tamale with a Boysenberry Roja Sauce over Spanish Rice (GF)
Chicken Tender Sandwich with Boysenberry Mayo on a Brioche Bun
Chicken Tenders with a Boysenberry Aioli
Elote with Boysenberry Mayo, Cotija Cheese, Butter, & Tortilla Strips (V)(GF)
Etouffee, Shrimp, and Boysenberry Sausage over Rice with Naan Bread
Hot Dog with a Boysenberry Relish on a Boysenberry Bun (GF)
Mac & Cheese Bites over Tater Tots with Boysenberry Siracha Ketchup
Mexican Street Corn Chowder with Boysenberry Tortilla Strips
Mrs. Knotts Berry Salad with a Cilantro Lime Dressing (V)(GF)
Pastrami Sandwich on a Pretzel Bun with Provolone Cheese & Boysenberry Mustard (GF)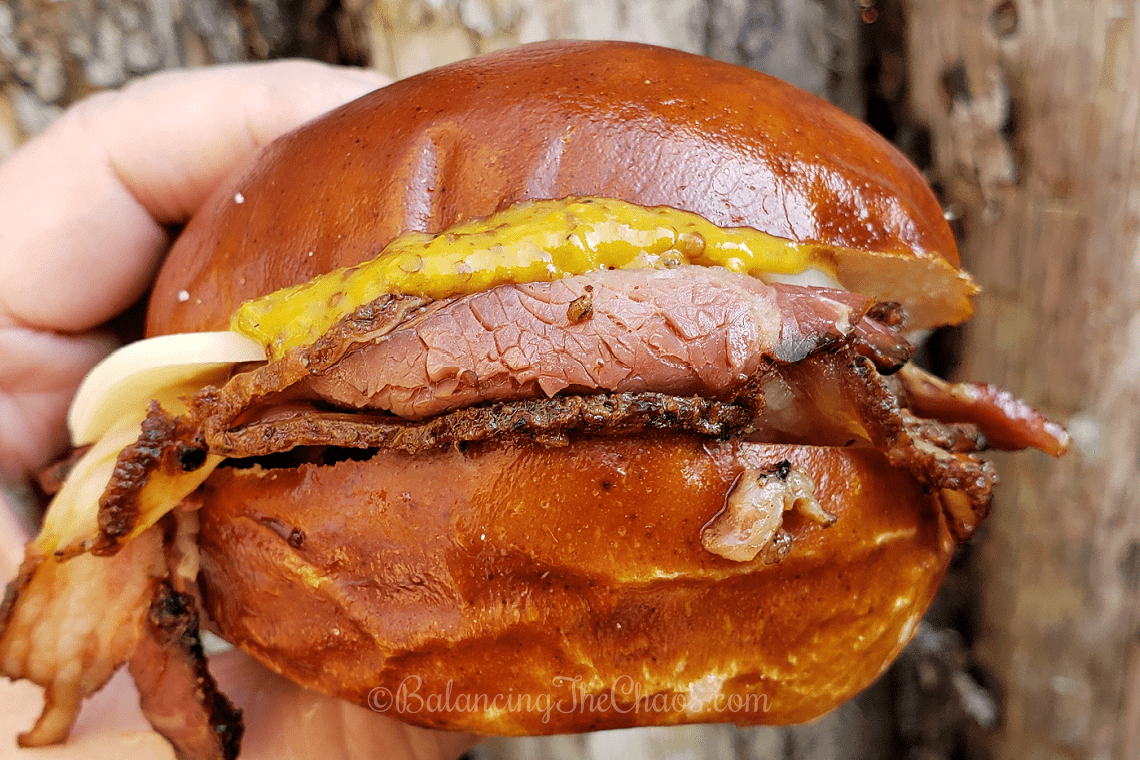 Pepperoni or Cauliflower Pizza Slice
Philly Cheese Fries with a Boysenberry Onion Topping
Pork Bao Buns with a Boysenberry Kimchi and Nam Pha
Salmon & Orzo Salad with Boysenberries on Spinach (V)
Shrimp Taco with Cabbage Slaw and a Boysenberry Salsa (GF)
Thai Green Curry, Veggies & Spicy Noodle Bowl with a Boysenberry Drizzle (V)
Turkey Sandwich on a Hawaiian Bun with Mixed Greens and a Boysenberry Cranberry Relish (GF)
Veggie Chili with Boysenberry Cilantro Lime Cauliflower Rice (V)
Veggie Sliders on a Pretzel Bun with Spinach and a Boysenberry Aioli (V)(GF)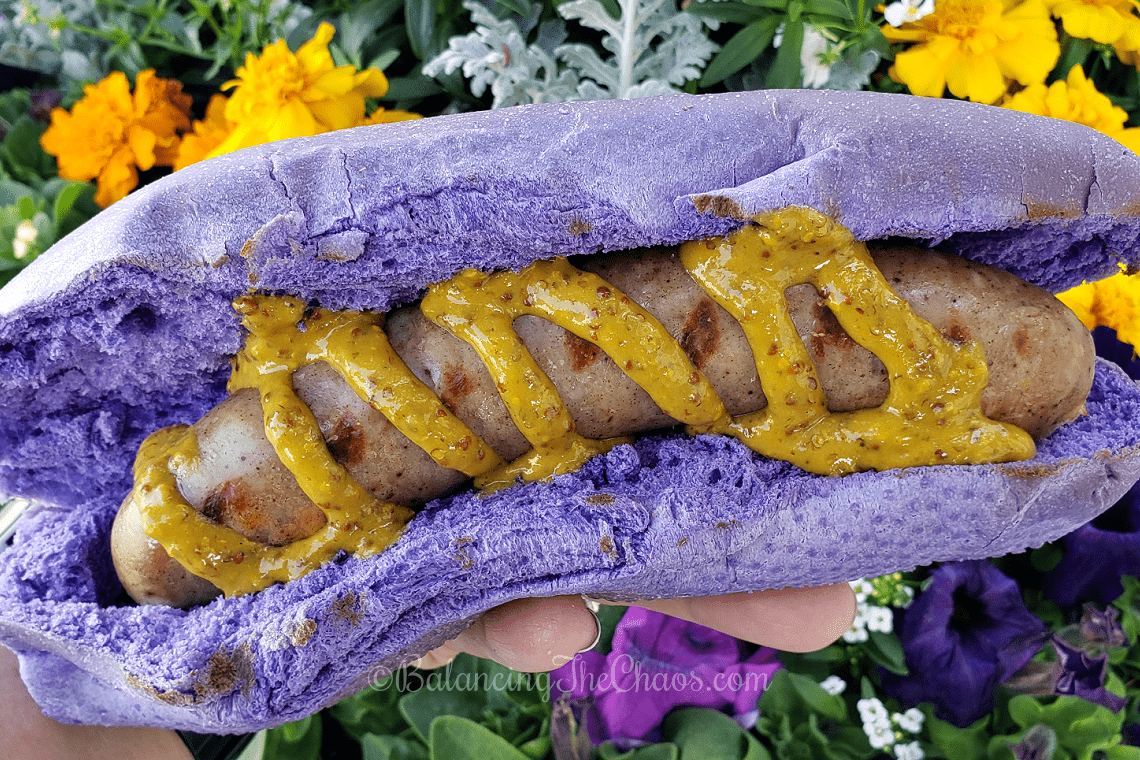 sweet treats
"Hint of Lemon" Churro Bites with a Chocolate Sugar and a Boysenberry & Chocolate Dipping Sauce
Acai Bowl with Granola, Boysenberries, Cran-raisins and Nutella (V)
Boysenberry & White Chocolate Chip Cookiewich with Vanilla Soft Serve
Boysenberry Bread Pudding with a Crème Anglaise
Boysenberry Cake with a Boysenberry Cream Cheese Icing
Boysenberry Crisp with Vanilla Ice Cream
Boysenberry Dippin'Dots (V)(GF)
Boysenberry Ice Cream Float with Boysenberry Ice Crème
Boysenberry ICEE Float with Vanilla Soft Serve
Boysenberry Key Lime Tart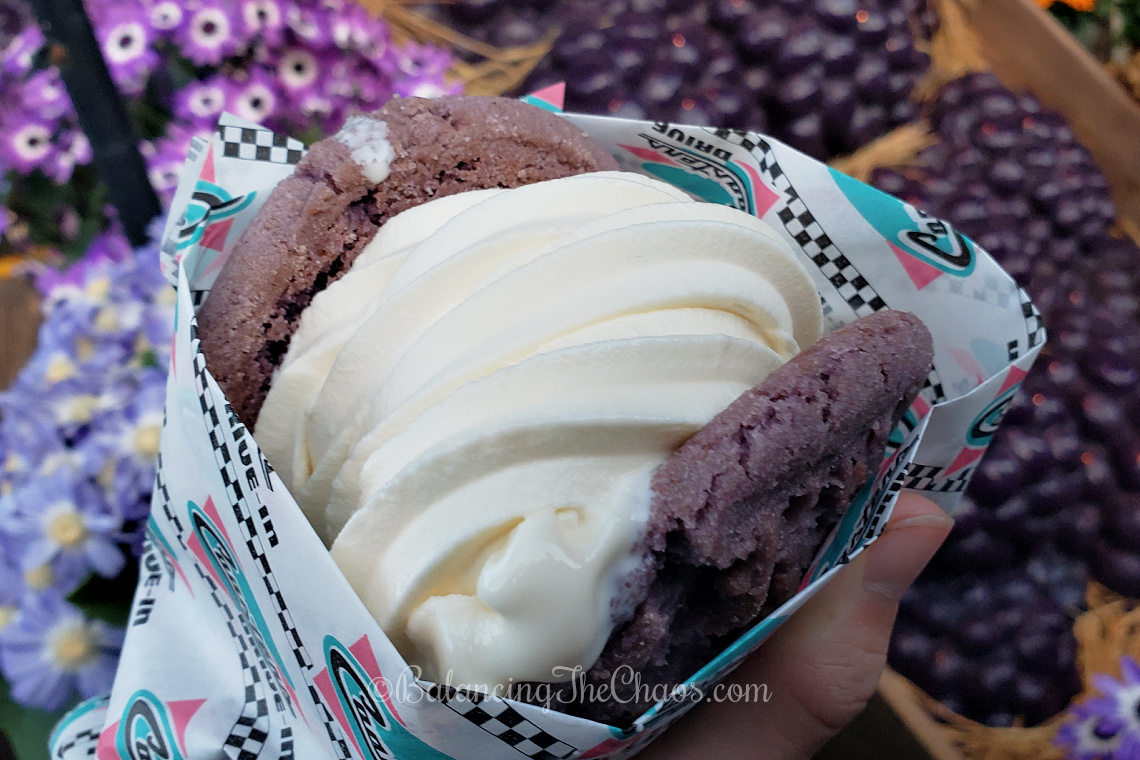 Boysenberry Lemon and Almond Loaf (V)(GF)
Boysenberry Macaron
Boysenberry Pie Slice with Whipped Cream
Boysenberry Shape Cookie Decorating Kit
Boysenberry Smoothie (V)(GF)
Chocolate Chip Cookie Pizza Slice with Boysenberry Soft Serve
Flavored Funnel Cake with Boysenberry Ice Cream, Lemon Drizzle and White Chocolate Sprinkles
Fun Bun with a Boysenberry Glaze
Funnel Fies with a Boysenberry& Chocolate Dipping Sauce
Glass of Milk and Boysenberry Thumbprint Cookies (GF)
Popcorn with a Boysenberry Butter (V)(GF)
Red Concha Stuffed with Boysenberry Ice Cream
Red Raspberry Cheesecake Slice with Whipped Cream and Boysenberry Drizzle
Red Velvet Bundt Cake with a Boysenberry Cream Cheese Icing
Beverages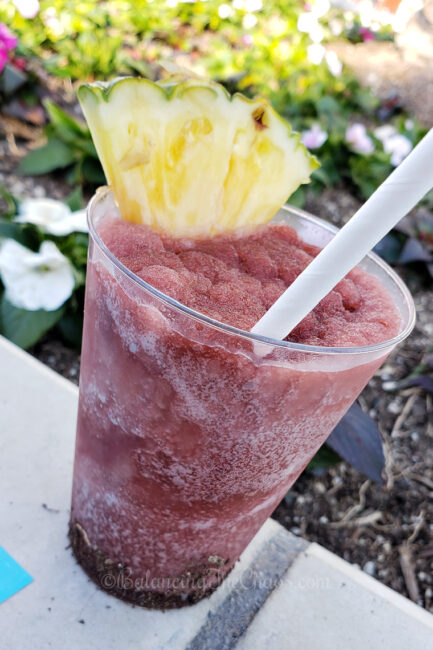 Boysenberry Iced Irish Cream Coffee
Boysenberry Basil Lemonade (V)(GF)
Boysenberry Cosmopolitan (V)(GF)
Assorted Beers (V)
Red, White or Boysenberry Wine (V)(GF)
Boysenberry Sangria (V)(GF)
Berry Cider Alcoholic (V)(GF)
Boysenberry, Cucumber, & Pineapple Aqua Fresca (V)(GF)
White Sangria
Pumpkin or Pineapple Cider Alcoholic (V)(GF)
Boysenberry & Basil Lemonade (V)(GF)
Boysenberry Smoothie (V)(GF)
Boysenberry Milk Tea with Popping Pearls (GF)
Frozen Boysenberry Mai Tai (V)(GF)
Frosty Jack and Coke (V)(GF)
Champagne & Boysenberry Soft Serve Ice Cream Float
Assorted Wine (V)(GF)
Michelada (V)
Boysenberry Slushie Sangria (V)(GF)
A glass of Milk and Boysenberry Thumbprint Cookies (GF)
TASTE OF Boysenberry SAFETY PRECAUTIONS:
Orange County is still in the state's purple tier during the Covid pandemic, however, the expectation is that we'll move into the orange tier within a few weeks. Knott's Berry Farm continues to follow state, local, and CDC health guidelines, and continued safety measures as well as operational changes established to ensure the safety of Berry Farm guests: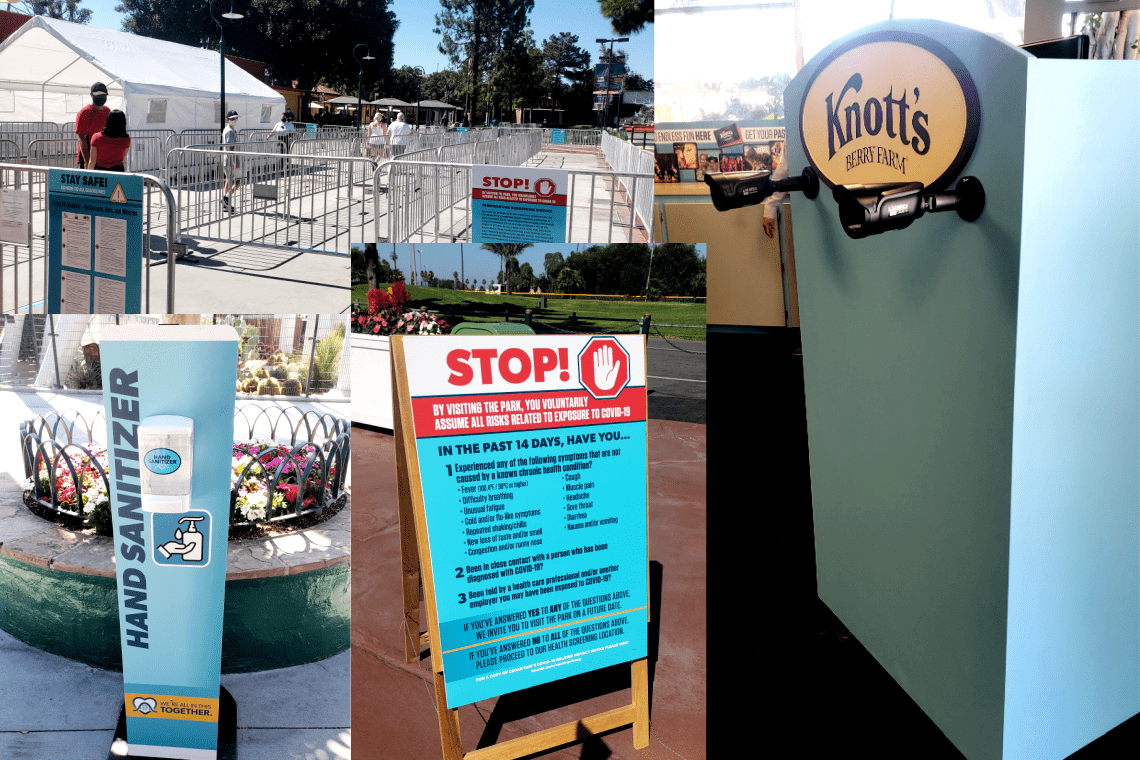 Tasting cards are limited each day to ensure proper physical distancing.
Upon arrival, guests will be required to enter a temperature screening and security checkpoint at the main gate.
All associates and guests must wear a facial covering while visiting Knott's Taste of Boysenberry Festival or the Knott's California Marketplace store locations and restaurants – masks are not required while sitting at a table or bench to eat.
Frequently touched surfaces are disinfected daily and sanitized frequently. This includes but is not limited to cash counters, scanners, EMV readers, pens at cashier counters, register screens, store fixtures, door handles, and shopping baskets.
Signage is present to aid guests in the proper direction of travel and as a reminder to practice social distancing.
Seating is spaced out throughout the Knott's Taste of Boysenberry Festival event footprint.
Hand sanitizing stations are available throughout the event area.
All associates will be screened, including temperature and symptom checks using CDC guidelines before being allowed on the property to work.
Associates have been trained on the importance of handwashing, physical distancing, and overall hygiene.
Separate entrances and exits will appear at some store locations.
Store occupancy is limited to less than 50% of the normal building capacity Queue lines outside of store locations are marked with six-foot markers where needed.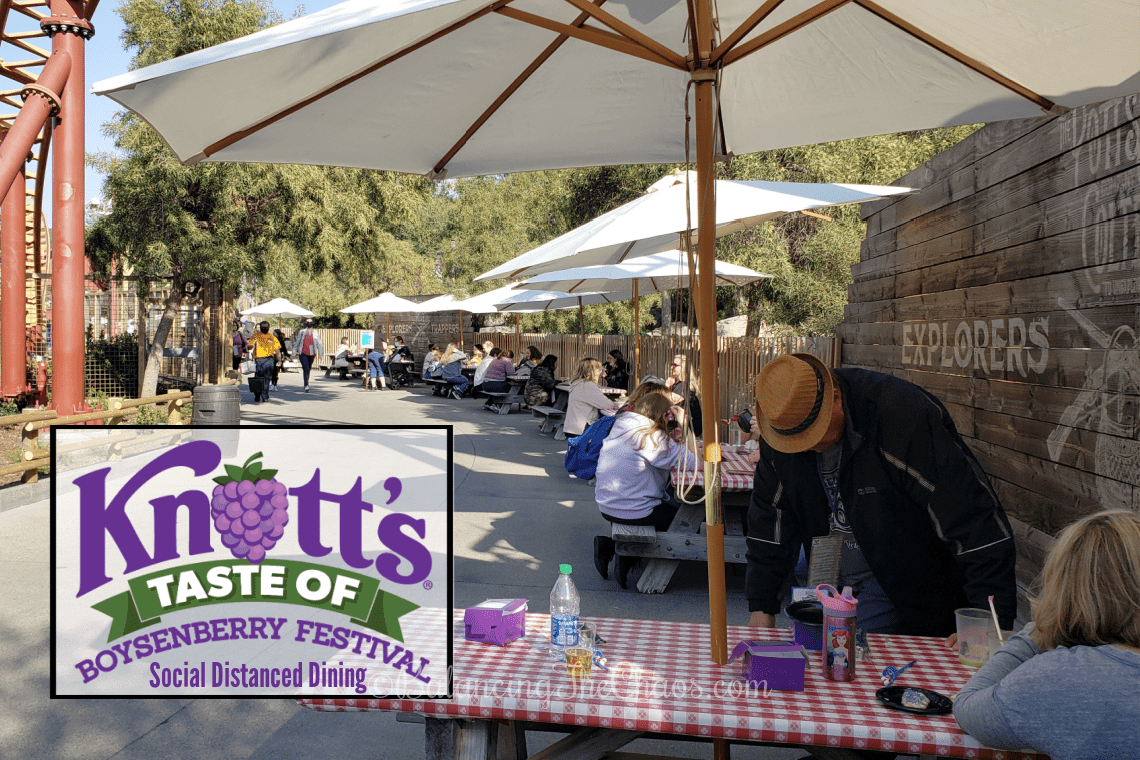 Knott's Taste of Boysenberry Festival is a great place to shop from a wide variety of boysenberry-inspired merchandise including event apparel, kitchenware, and pre-packaged take-home sweets. In addition, they will find handmade and personalized gifts from over 20 artisan local crafters offering unique boysenberry items.
This year, Knott's is offering an Egg-Citing Easter Hunt throughout the park. Egbert, the Easter Bunny recently visited Snoopy and realized that he had several eggs missing from his basket. Young guests are invited to search the trails of Knott's Berry Farm to help locate the misplaced treats. Use your smartphone or tablet to help you along with the hunt.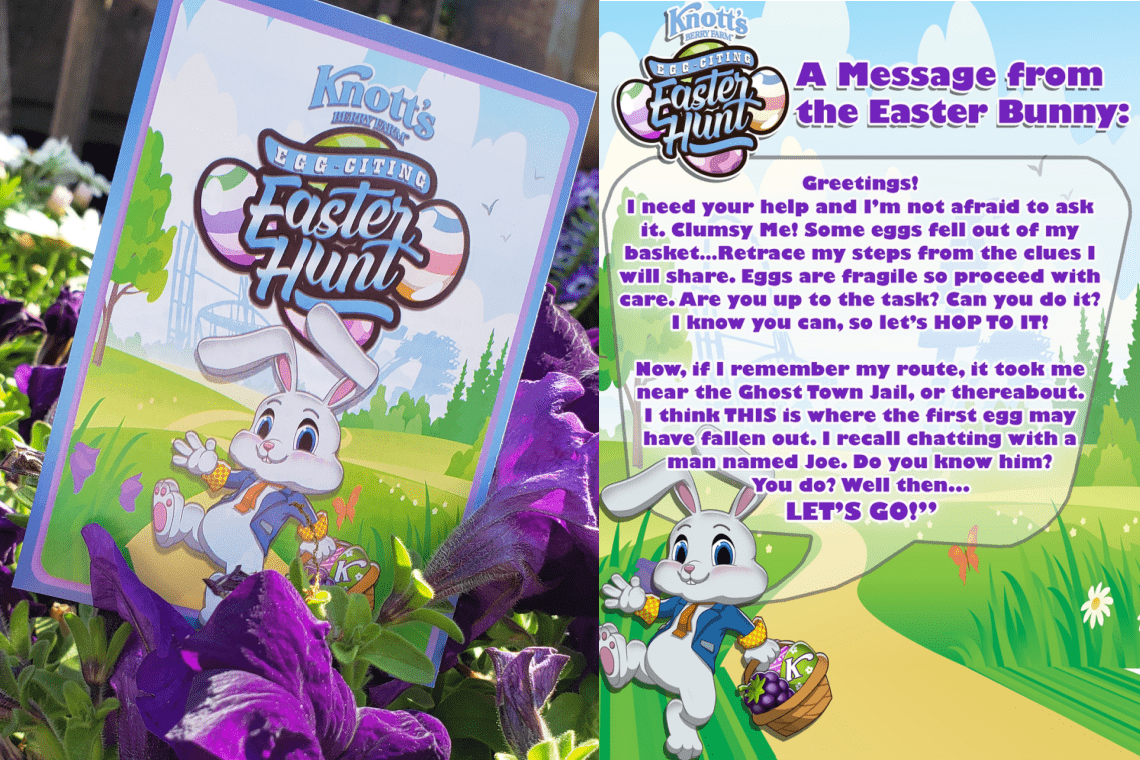 Entertainment opportuities are also availabe during the event. We spotted Krazy Kirk and the Hillbillies singing to the crowd while guests were enjoying their boysenberry dishes.
The only way to experience the limited time Knott's Taste of Boysenberry Festival is with a tasting card purchased in advance at knotts.com (a tasting card is required for event entry). Scheduled dates are 3/5-7, 3/12-14, 3/19-21, 3/26-4/11, 4/16-18, 4/23-25 and 4/30-5/2. Adult tasting cards (ages 12+) are priced at $45 (plus tax) and will include five food tastings, and Junior tasting cards (ages 3-11), including three food tastings, are $20 (plus tax). Tasting cards are date-specific and must be purchased online at knotts.com or through the Knott's Berry Farm mobile app prior to the date of visit. Knott's Taste of Merry Farm hotel packages are also available at Knotts.com.