Have you noticed that things seem to be changing, and at a rapid speed? Since March 1st, our calendar has been inundated with sporting events and dance as Southern California began the shift of color tier from purple to red. Thankfully, it seems our world is getting back to a little bit of normalcy, but that also means the return to a hectic schedule. In partnership with Smart & Final, we came up with a quick and easy chicken parmesan created out of Smart & Final's First Street Frozen Selections: frozen chicken breast chicken fritters, medium cheese Ravioli, traditional pasta sauce and mozzarella cheese.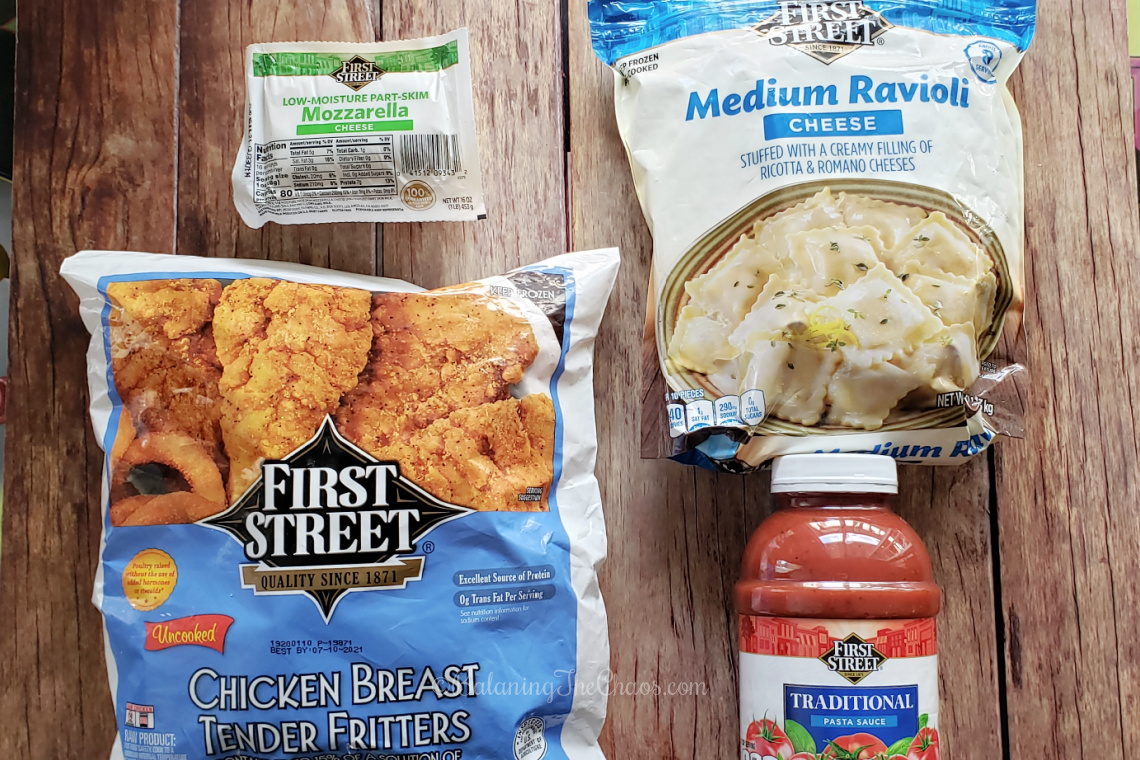 My husband and I stopped in our local Smart & Final to stock up on meals for the week. We had agreed that since we were both doing a lot of commuting and transporting the kids back and forth to their practices, we needed a handful of easy meals any one of us could quickly assemble. That included the kids being able to assemble dinners for us if we needed them to.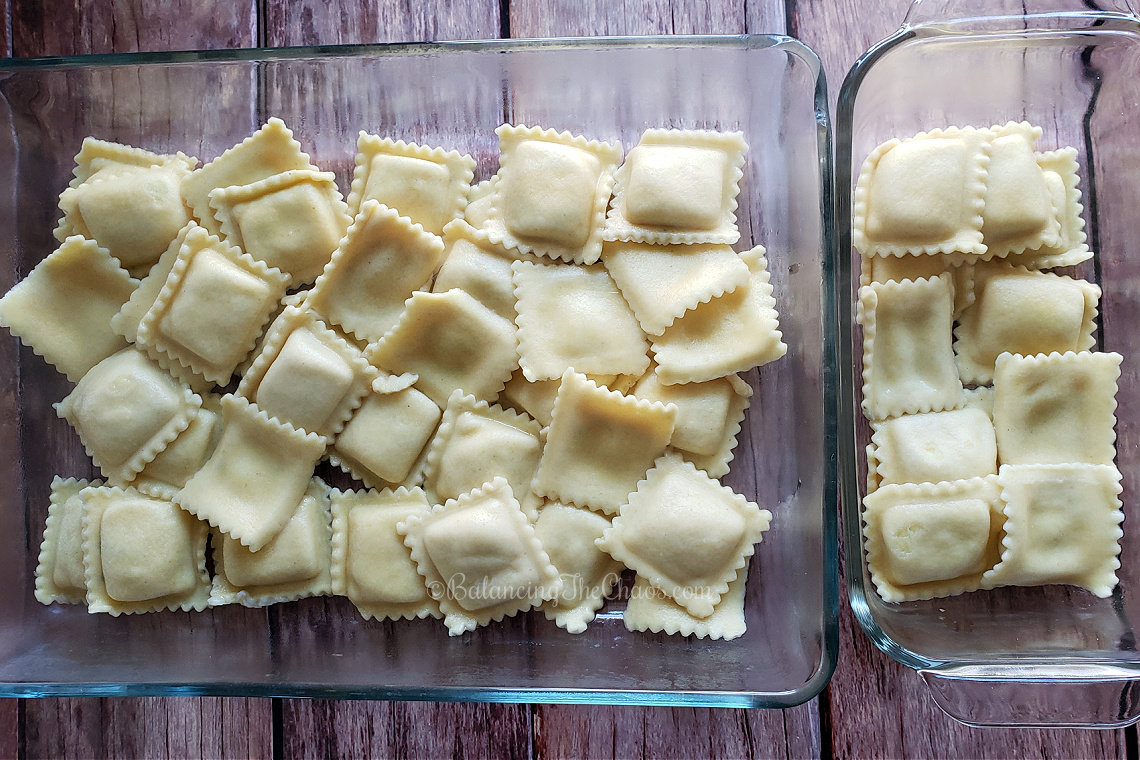 Typically, my daughter dances from 6 pm to 9 pm. Because of that and my husband's coaching schedule, we're not able to have dinners together those evenings. She actually needs to eat much earlier than we do because of her rigorous dance schedule. Therefore, I am now making what it seems like, two meals.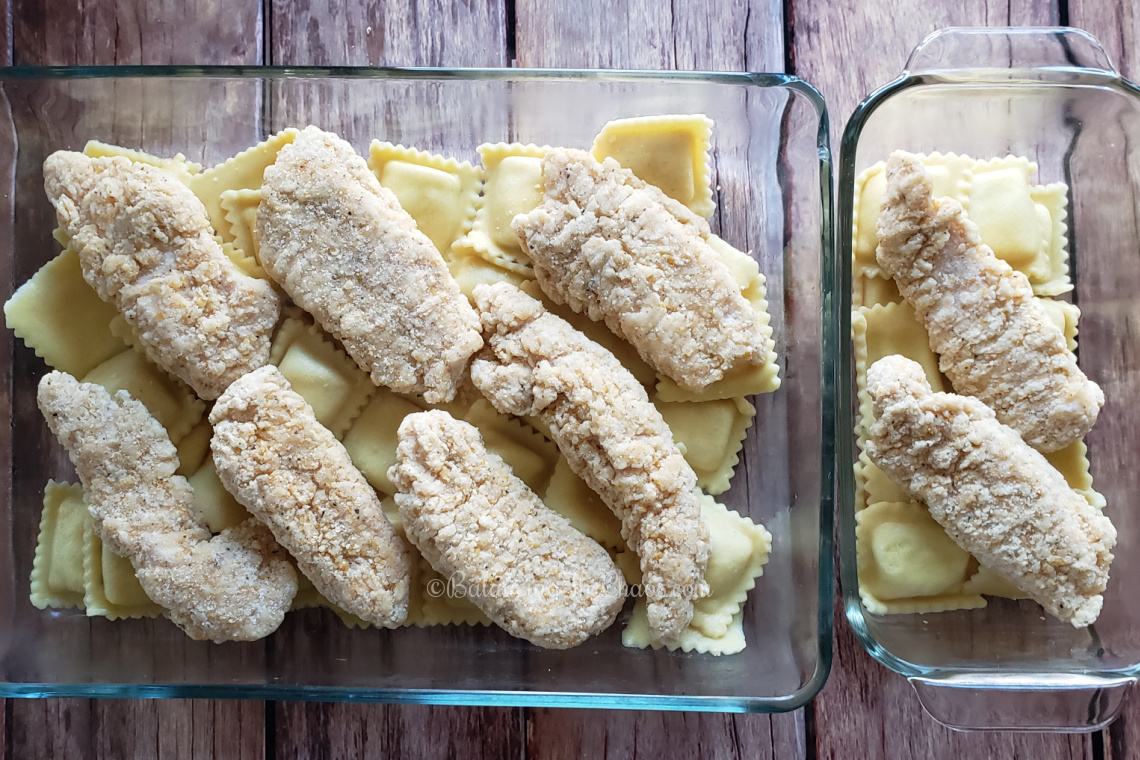 Planning for two different meal times, I cooked the First Street Medium Cheese Ravioli as to the specifications on the bag and spread them out into a glass container. Next, I placed the First Street Frozen Chicken Breast Chicken Fritters directly on top of the cooked ravioli. One thing to note, the chicken fritters are raw on the inside.
Next, I poured the First Street Traditional Pasta Sauce over the chicken and pasta.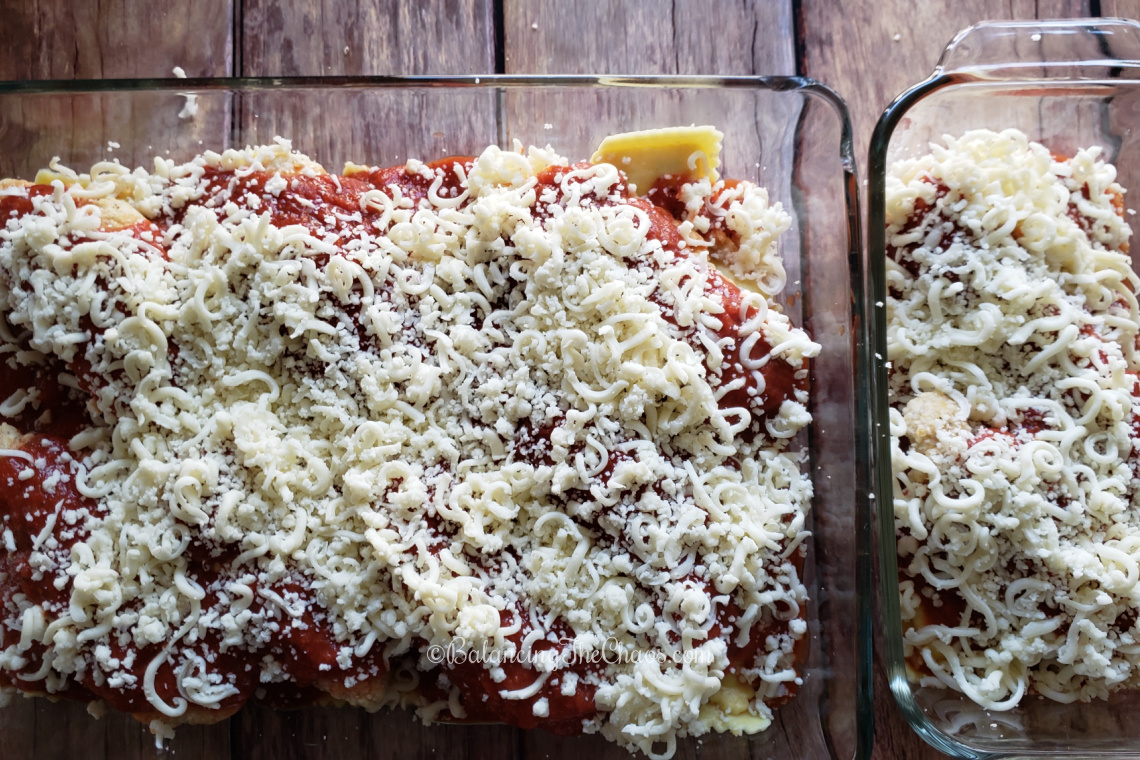 To finish off the assembly of our quick and easy chicken parmesan, I grated the First Street Mozzarella Cheese and generously spread it over the pasta & chicken dish. My motto: it's always better with MORE cheese.
I baked these two dishes in the oven at 360º for about 45 minutes. As you can see above, the cheese may brown a little bit, so you may want to take foil and tent it over the dish. Once you take them out of the oven, let them cool for about 5-10 minutes.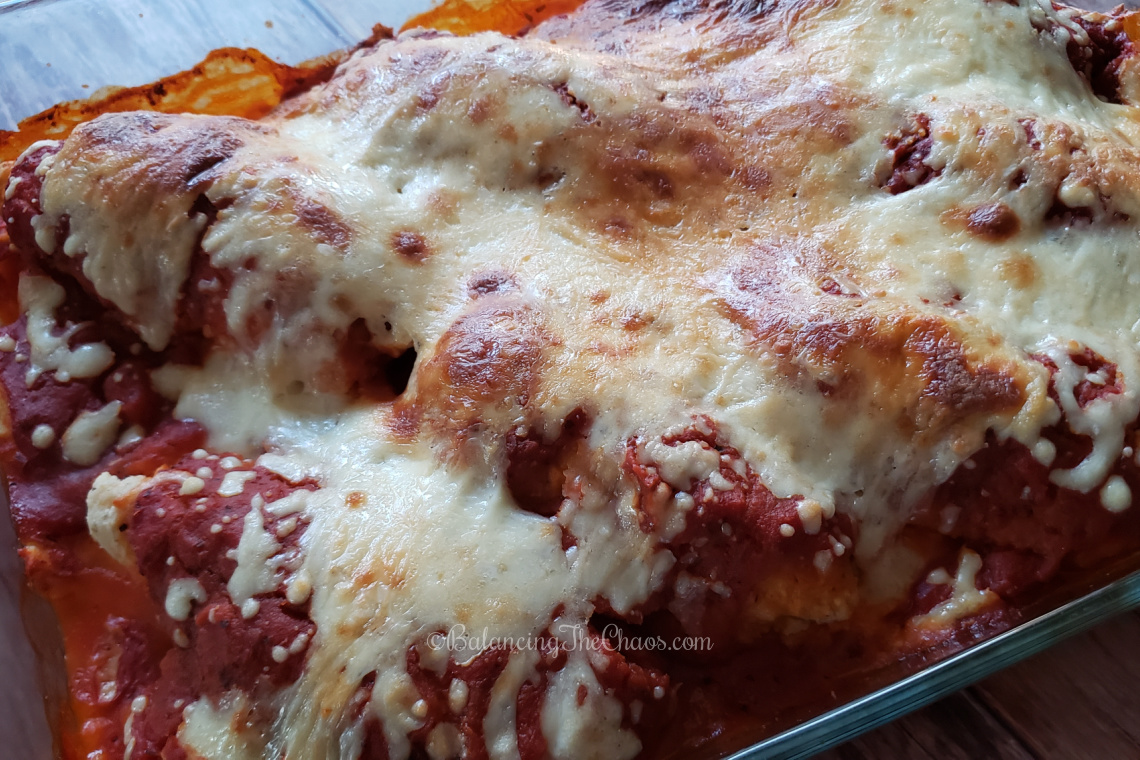 Don't forget to keep an eye on Smart & Final's Instagram stories for awesome giveaways. As a matter of fact, you can enter the Blizzard & Beaches Sweepstakes. Customers who spend at least $40 on participating Frozen Food Month items in-store will receive a $10 off coupon on their receipt plus an entry code to enter for a chance to win a trip anywhere they choose – in the sun or in the snow – plus other hot prizes! Some of the prizes include:
Grand prize: Trip for two to a hot or cold destination of winner's choice, $1,000 spending cash, and $250 Smart & Final gift card. *Trip prize awarded as 2 airline vouchers, a hotel gift card, a $1,000 gift card, and a $250 Smart & Final gift card.
First prizes: 10x one-year streaming subscription to service of winner's choice (Netflix, Disney+, Hulu, etc.)
Second prizes: 30x $100 Smart & Final gift cards
Good luck!