While many children are heading back to school tomorrow, we've been in the classroom now since the beginning of August. With a month under our belt, and all of our after school activities in full swing, we had a family meeting on how we can better prepare for the week. The kids have decided to start taking charge of lunch planning. Thanks to our Friends at Smart and Final, we had the opportunity to shop and get ready for the upcoming week.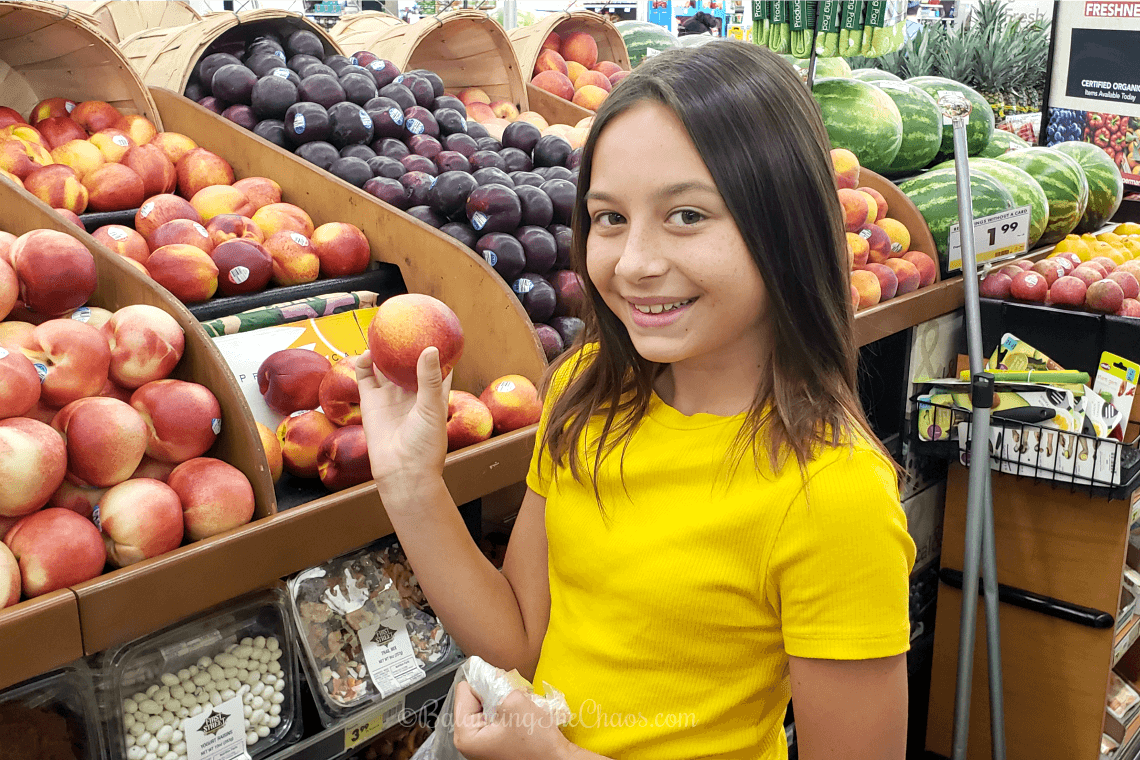 Now that they're in the 5th and 6th grades, my children are taking on more responsibilities. With school and homework, additional activities like dance team, football, baseball and now their own lunch planning, we're back to being constantly on the go. Smart and Final makes planning for the week a breeze. It is a one stop shop whet we're picking up additional items for my husband's sports teams and coaches. It truly is a one stop shop for all.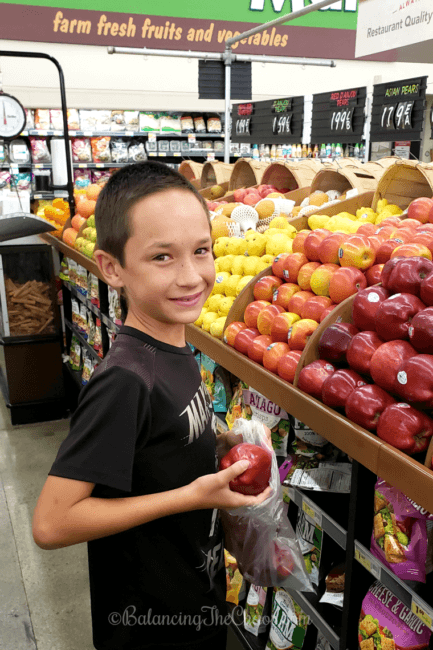 This year, my children have started off with purchasing school lunches. While their school district is promoting a healthy and balanced diet for all students, my kids are being served items they simply do not like. The food options they do like, like pizza, they're only allowed one piece, which even though my children are tiny and eat like birds, it certainly isn't enough to sustain them for the meal period. After speaking with the nutritionist and not a lot of change, we've decided to take the initiative and purchase less school lunches. Therefore the need to plan ahead and have more of their favorite snacks and foods on hand.
That being said, we gave our children the duty to select their own nutritious items, and a few extras favorite items to add to their daily lunch options.
Involving kids in the grocery shopping process allows them the opportunity to pick out healthy options together. They can explore new foods to try. Typically, we want them to start off with fiber-rich options. Whole-grain breads or wraps, and fresh fruits and vegetables are best. I was surprised that they took the initiative to start off in the produce section, and selected their favorite fruits. They loaded up on apples, grapes, nectarines, and watermelon. I just loved their choices. They event wanted corn – for elote, which dad happily obliged once we got home.
When it comes to their main meal item, my kids enjoy Lunchables. The pizza is their number one choice, so they picked up enough for the week. Luckily we already had fresh ham and cheese on hand to create sandwiches.
As for beverages, they selected grape juice to stash away in their emergency kids that will be stored at school. Then they chose Gatorade (the one with less sugar) to drink alongside the reusable water bottle we now pack daily.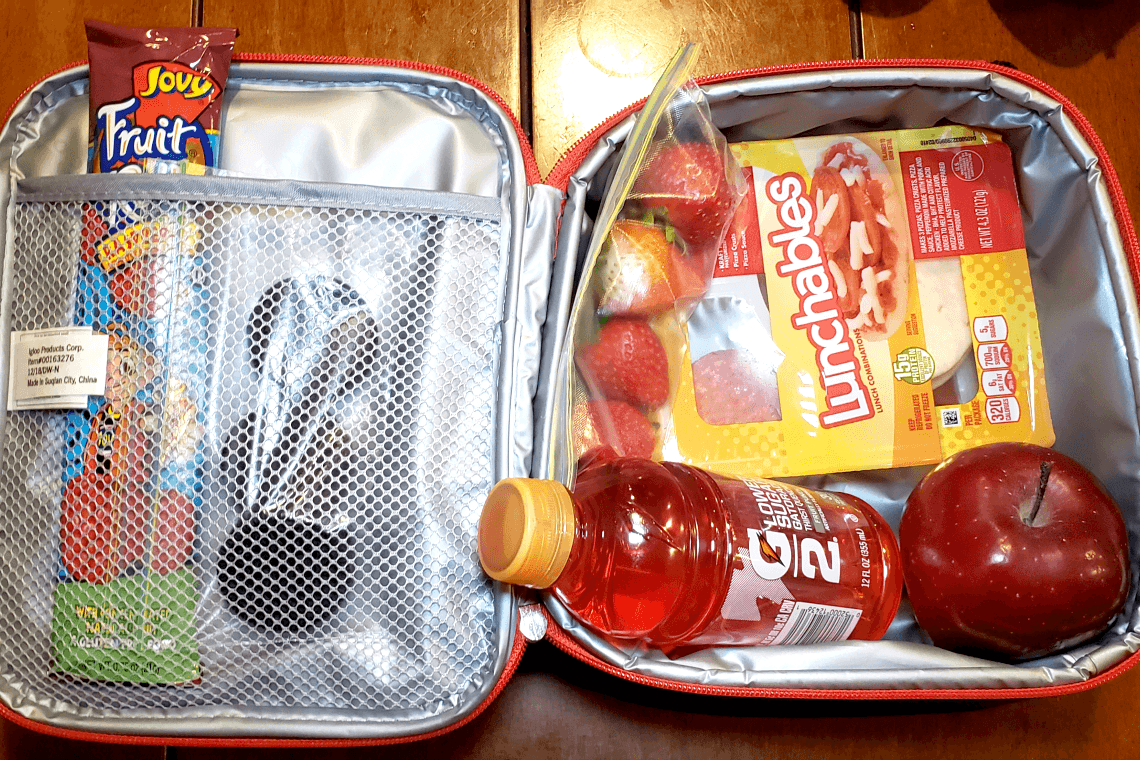 I'm not one of those moms who pack a fancy bento boxed lunch for my kiddos. It's really about getting my picky eaters to eat more balanced meals. More importantly, teaching them how to be more responsible by taking part in lunch planning.
Added bonus, Smart and Final also carries Igloo lunch boxes. My son was in desperate need of a new one. His last fancy lunch bag wasn't big enough to carry have of his food selections.
Taking them shopping was certainly an eye opener. They know what they like, and what they will eat. Surprisingly, they were the ones to select fruits and granola bars before cookies and chips.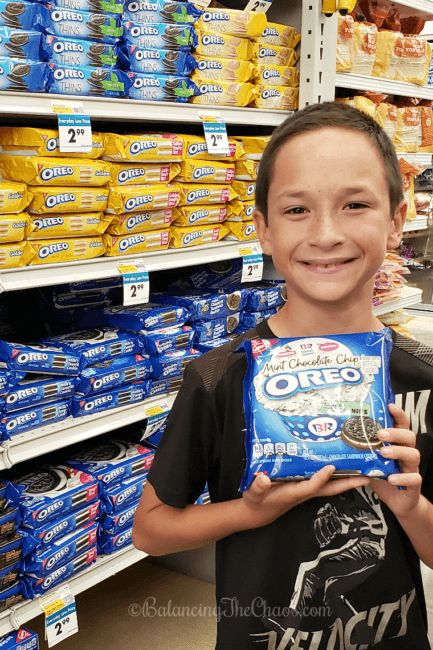 Here are a few food ideas I received from my friends at Smart and Final. With lunch planning, select a few items for each group you can use to build a balanced lunch:
Fruits: Clementine sections, fresh berries, apple slices, orange slices
Veggies: Baby carrots, cucumber slices, bell pepper strips, celery sticks
Whole Grains: whole grain crackers, whole grain pretzels, whole wheat bread sandwich, whole wheat wrap for pinwheel sandwiches
Meat/Meat Alternatives: low-sodium deli turkey, nut/seed butter, tuna salad, diced chicken, hummus/beans
Dairy: Greek yogurt, cheese sticks, cottage cheese, drinkable yogurt
Pro Tip:
Keep a list of favorites from each group handy to make creating a balanced meal quick and easy.
Do you let your kids take charge of lunch planning? And if so, what items to they choose? New ideas are are welcome and needed!