My skincare regimen is pretty simple. I clean my face with whatever facial cleanser I have on hand, sometimes samples. At other times, it is with a product I picked up at the local drug store. However, as I get older, I'm realizing my skin needs more. While I've always had very oily skin, I'm now having dry patches and break outs. I know I need something designed specifically for my unique skin type. This past week I sampled Y'OUR Personalized Skincare, where they formulate the best custom regimen for your specific needs.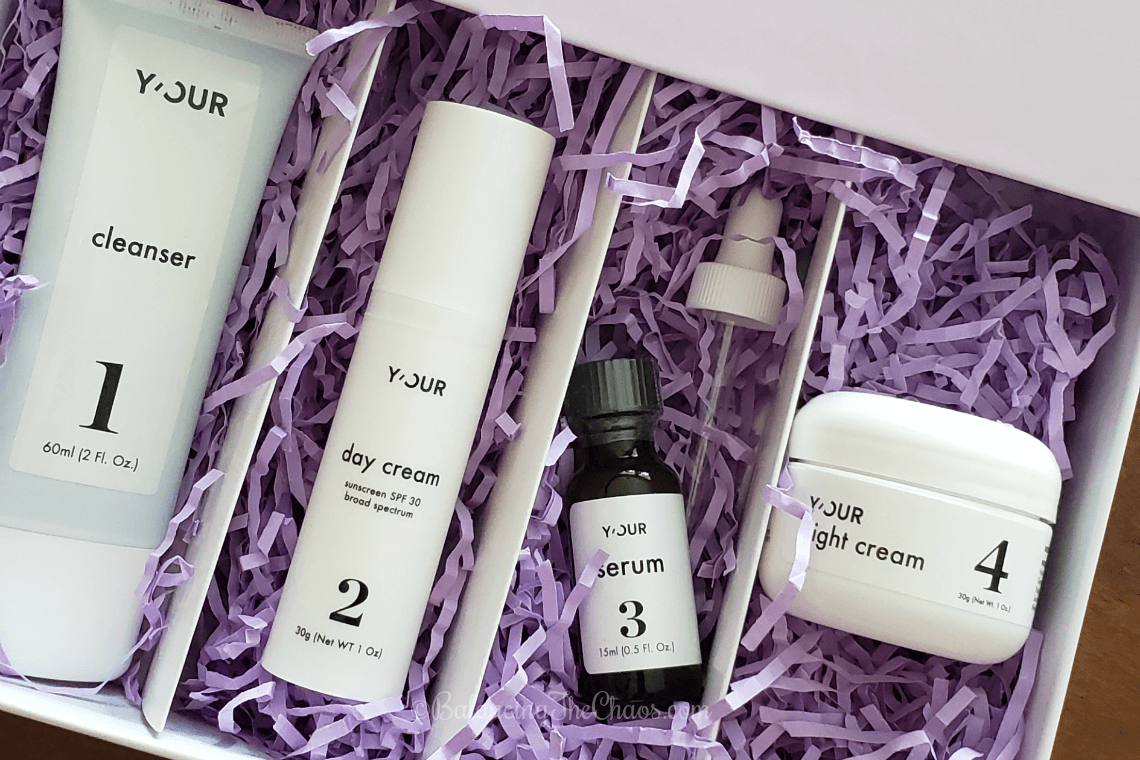 I was excited to be invited to sample Y'OUR Personal Skincare. Curious about how they determine what would be best for my combination skin, I decided to participate in their campaign.
Online Skin analysis:
To get started, I took an online quiz and find out what is best for my skin at y-ourskin.com. They use artificial intelligence to formulate a complete custom skincare regimen for every user.
ONLINE SKIN ANALYSIS results:
Based on my results, I have combination skin with some dark spots, enlarged clogged pores, occasional breakouts, and first signs of aging. The goal of my new skincare regimen will be to correct acne-causing imbalances, brighten dark spots, even skin tone, unclog pores, reduce wrinkles, and address my oil production imbalance.
products:
About a week and a half later, I received a cleanser, a day cream, a serum and a night cream. All came in white packaging with big numbers and an instruction card. Each bottle contains 3 months of product designed especially for my complexion.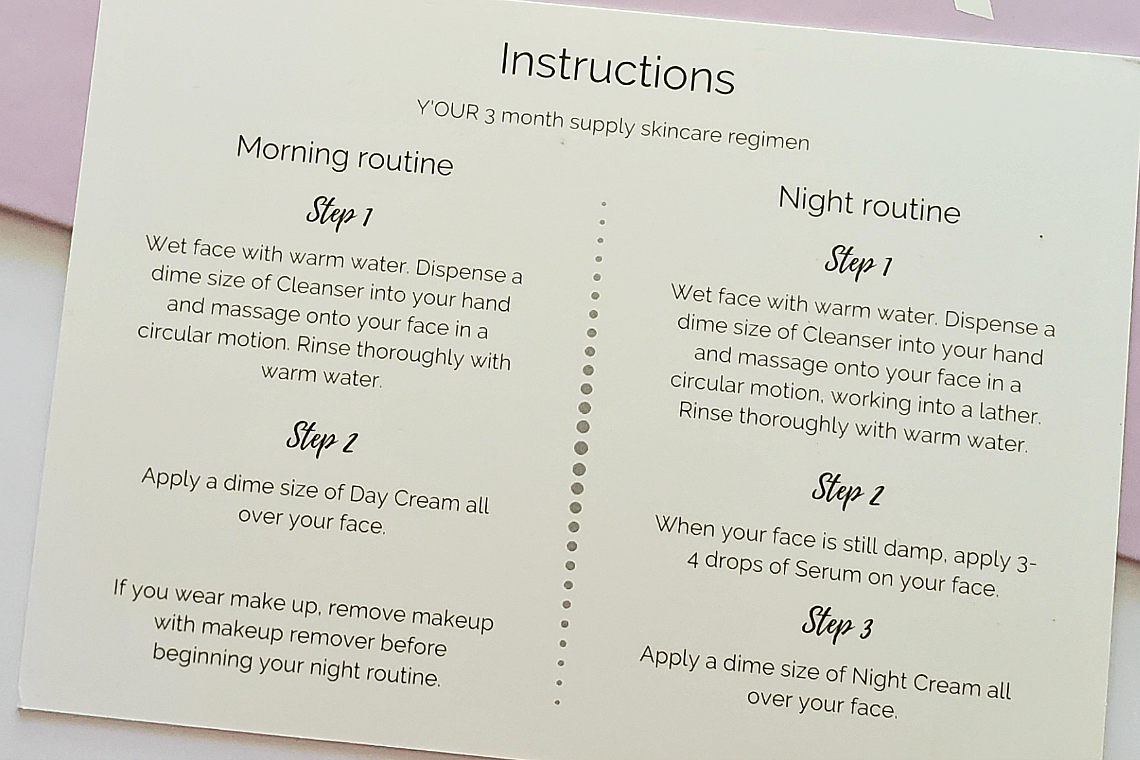 My Experience:
Once my package arrived, I decided to start my new routine right away. As stated in the instructions, I used a small "dime size" portion of the cleanser. While I didn't remove my make up before hand, I quickly realized I needed to do this two times to ensure my skin was clean. TIP: remove make up first like it says on the card!
Next, I applied 4 drops of the serum. While I didn't like the smell of the serum as much as I did the cleanser, I did use it, spreading it as much as I could on my entire face. The final step was to apply the night cream, which I did, and I included my neck area.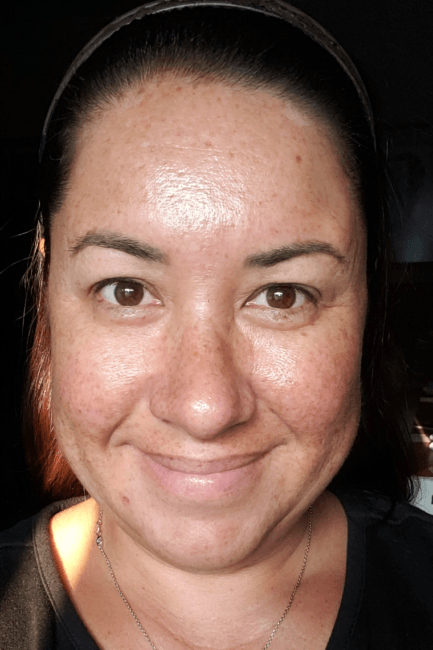 The morning routine I haven't been as consistent. This is where I need to remember I'm working with a specific product as I typically have one on the bathroom counter and a different one in the shower. That being said, I have utilized the Y'OUR cleanser in the morning, but I have missed a few days. Again, with each use, I've used a dime sized portion, followed by the day cream.
Like with all skincare regimens, consistency is key. I have noticed a change in my complexion, and it does seem more dry now. There are areas of my face where now, I feel I need to apply a little more moisturizing cream because there are spots of dryness.
All in all, I do like this product. I think I will need to find a balance to make my skin feel the best it can, meaning less dryness in certain areas. However the my oily T-zone is less oily – a success there!
If you're interested in trying out Y'OUR Personalized Skincare, visit their website and take the online skincare analysis and find your recommended skincare regimen.