Last night I was invited to Knott's Scary Farm 2015 preview, and let me tell you, fans are in for a treat. With 11 haunted mazes, 1000 horrifying zombies, 3 creepy scare zones 2 chillingly entertaining shows and 13 thrill rides, its going to be a spectacular haunt season.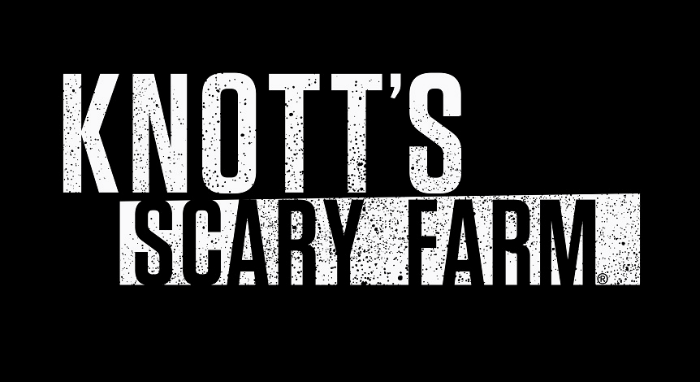 It all started the year I was born – 1973 when Knott's Scary Farm first emerged as one of the first events put on from a local theme park. With just a handful of monsters and a few decorations, it has now emerged as one of the largest and most scary theme parks in the world. Since I've been old enough to attend, it's been one of my absolute favorite spooktacular events of the year.

Scary Farm 2015 Live Shows:
This year the Mistress of the Dark, Elvira is back with a spectacular new show called Asylum, with music, dancing and loads of comedy. Stop by Elvira's Boo-tique and get the latest in sinful products. Each night a limited number of guests who spend at least $50 at Elvira's Boo-tique will get a chance to meet Elvira between performances of Asylum.
The Hanging – Straight Outta Calico is a live parody show with special effects, pyrotechnics, and high flying stunts that will deliver a "no-holds" barred comedy show that will have the crowd busting at the seams.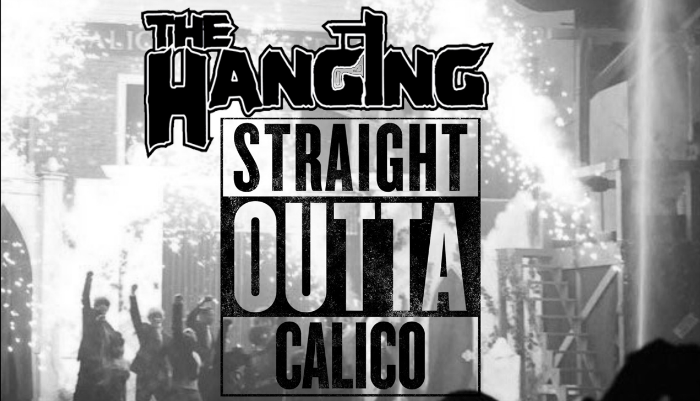 Scary Farm 2015 Scare Zones:
Ghost Town – The original and largest most terrifying of the scare zones will inhabit hands of half-human, half-animal creatures lurking in the fog. Watch out, they'll slide, lunch and creep up on the most unsuspecting victim. 
Fiesta De Los Muertos – Dance, enjoy live entertainment and stilt walkers in a party scare zone atmosphere.

CarnEvil – Watch for the clowns!!! The Boardwalk is the home of craziest of the painted faces.
NEW ATTRACTIONS:
Paranormal, Inc – Case #1 – The Haunting of Hayden Hill – A brand new maze featuring high flying aerial stunts and scares while guests investigate a haunted hospital with demonic spirits of murdered patients and evil medical staff hunt for new victims.
My Bloody Clementine – The Calico Mine Ride turns is taken over by Clementine and her father who were murdered centuries ago. Their spirits haunt the caverns of the Mine Ride, so keep an eye out for her along with live monsters who will be popping out of twists and turns along the way.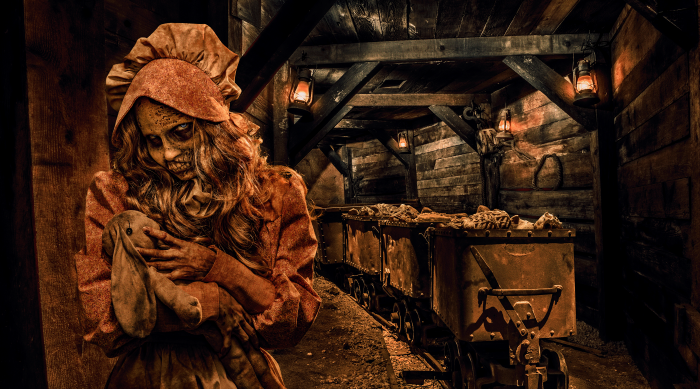 The Dead of Winter – An evil Snow Queen is out to take revenge for her murdered family. For those guests with a Skeleton Key, be prepared for a bone chilling surprise.
The Green Witch and her Deadly 7 – Throughout the grounds of Scary Farm 2015 beware, the Green Witch and her deadly 7, a sadistic crew of guilty terror will be prowling the streets and making terrifying appearances in different locations of the park each night.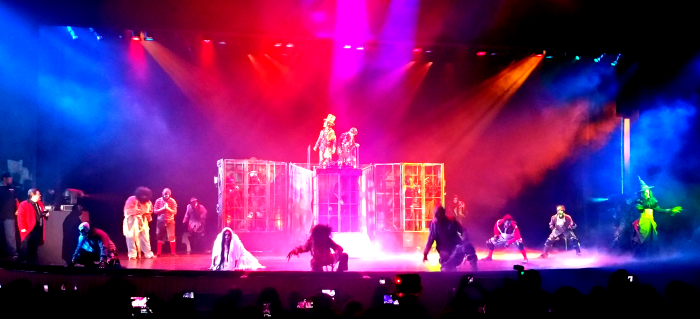 Returning Attractions:
Black Magic – Houdini's spirit comes to live in the Faux Theater as he plays pranks tricks on those who dare to enter in it's third year at Scary Farm.
Forevermore – The Forevermore killer is back in the longest maze in Scary Farm's history with an all new Skeleton Key room where guests will witness his work first hand.
Gunslinger's Grave: A Blood Moon Rises -Werewolves over run an old west town. Follow the gunslinger as he seeks retribution against the skinwalkers.
Pinocchio Unstrung – Pinocchio is off on a vengeful tirade because the blue fairy denied him his final wish. A Skeleton Key room will take you on a new twist to this returning attraction.
The Tooth Fairy – Beware, as you enter the bedroom, who knows what the tooth fairy has in store. With a new black-out room and disorienting x-ray strobe light room, and an all new Skeleton Key room, will you make it out alive?
Trick-or-Treat – Back for another year, be careful ringing the witch's doorbell. With a brand new potion room and bewitched attic you may just be mesmerized by her charm. 
Voodoo, Order of the Serpent – Voodoo returns with the continuation of the legend of Papa Legba as he conjures the serpent demon goddess through the swamps of New Orleans. Those who are brave enough to step into the Skeleton Key room may find a new ritual this year.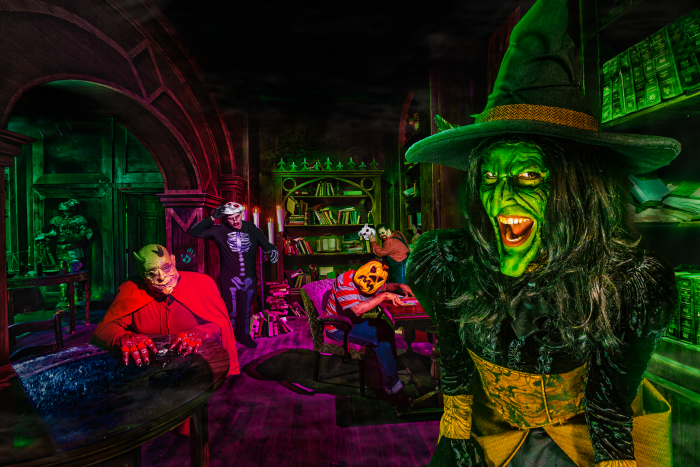 8039 Beach Blvd; Buena Park, CA 90620
 Dates:
September 24, 25 & 26th; October 1, 2, 3, 4, 8, 9, 10, 11, 15, 16, 17, 18, 21, 22, 23, 24, 25, 28, 29, 30, 31
Hours:
Wednesdays, Thursdays, Sundays:7:00pm – 1:00am: Fridays & Saturdays: 7:00pm – 2:00am
TICKET INFORMATION:
Scary Farm Season Pass: 

Only available to Knott's Berry Farm Annual Passholders is currently $70 without any blackout dates now through Sept 20th while supplies last. The general public can purchase a pass for $80.00 while supplies last. *Now you can add parking!!!

Single Ticket Prices: Starts at $39.99 – $49.99 (Different nights have different prices) Be sure to purchase early to save money. Day-of-the-event tickets are $69.00
Skeleton Key: The Skeleton Key unlocks featured maze rooms with interactive secretes and exclusive scenes.
Fright Lane: Don't want to wait in HUGE lines? get priority access to rides.
Combo Tickets: Admission + Fright Lane & Skeleton Key: Order online and save $34 versus purchasing separately at ticket booths the night of the event.
Parking: $20/vehicle
Boo-Fet Dinner: You need to eat too! Why not beat the crowd while eating dinner at the Chicken Dinner Restaurant or Spurs Chophouse. After dinner, enjoy early entry into Knott's Scary Farm a few minutes before others. $26.99 + tax if purchased online, $32.99 + tax at the door.
When it comes to Knott's Scary Farm, it is not recommended for children under the age of 13. Guests are not permitted to wear costumes and there is NO Re-entry into the park. Be sure to purchase your tickets early as many nights, if not ALL, sell out quickly