Can you believe we're here? It's the last few days of the school year. It seems as though the school year just began, and now we're ready to head out for summer. Here is your last day of school signs from pre-school through 12th grade. Hope you have an amazing summer and we'll see you in August! Now off to planning vacations, camps, and much more.
Here are my last day of school FREE PRINTABLES for the 2022 – 2023 school year: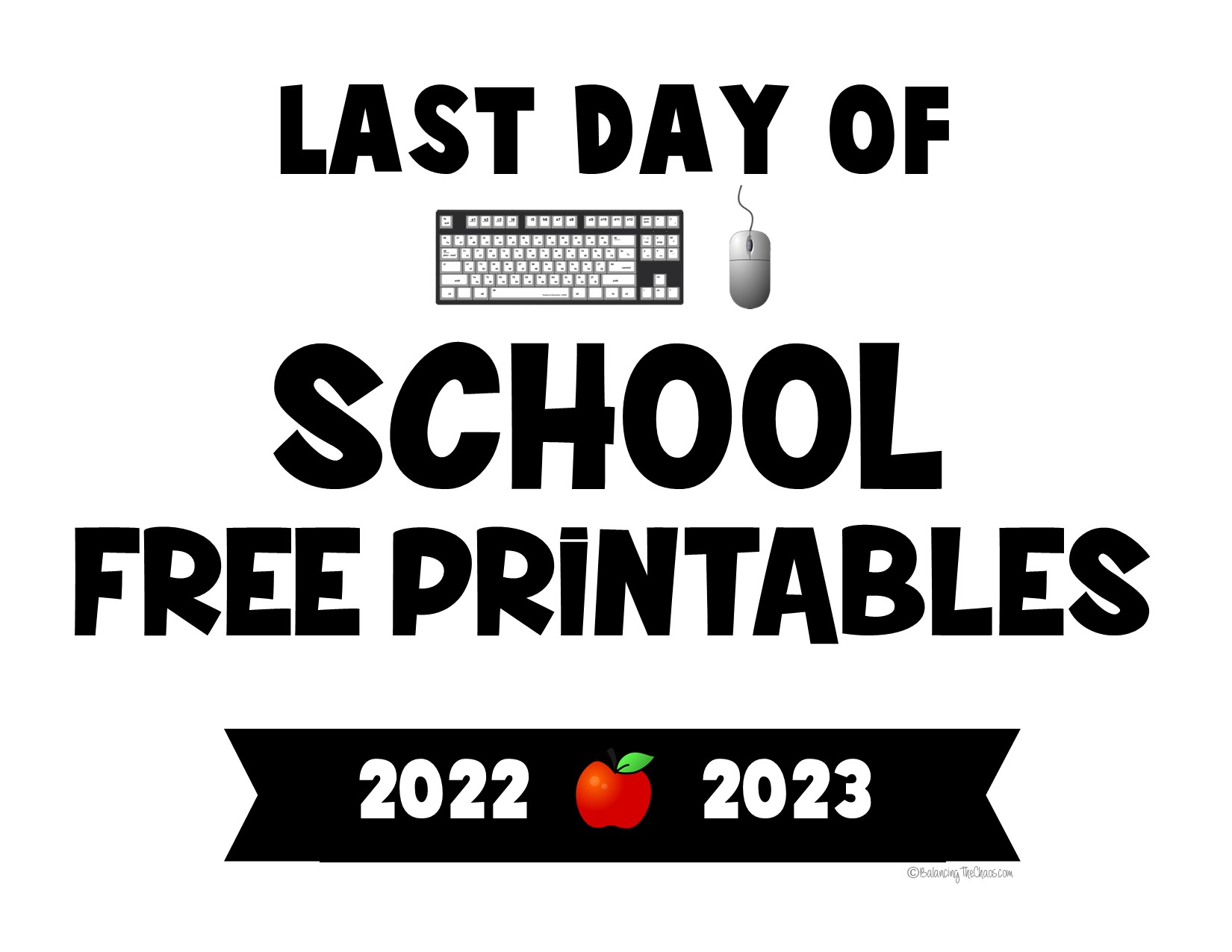 All you need to do to access your FREE Printable 2023 last day of school signs, is click on the correct image or grade level, and it will take you to a printable file. Have a fantastic summer!
Check out my elementary school grade – level back – to – school signs:
Check out my middle school grade-level signs:
As I am sitting here putting these printables together, I cannot believe that both my kiddos will be in high school next year. Time has moved so fast, and before we know it, the school days will be over.
Hope you're enjoying these printables. I would love to hear from you – where are you from? Please share state/city below so I know how far these printables spread. Happy Summer!!!