A few weeks ago I was invited to try out a recently updated website designed to save YOU money on pampering yourself with Unbooked Appointments. Imagine, getting discounted pampering, services and exercise classes – almost unheard of!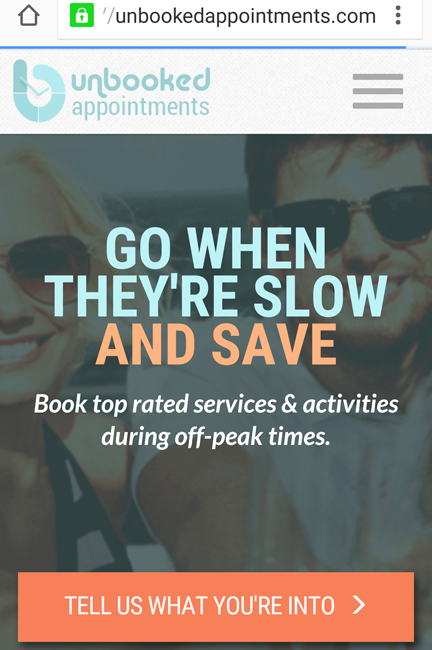 You may have seen my previous post regarding Unbooked Appointments when I enjoyed a hot stone massage and a wonderfully relaxing facial. This time, I decided to see what other services were available.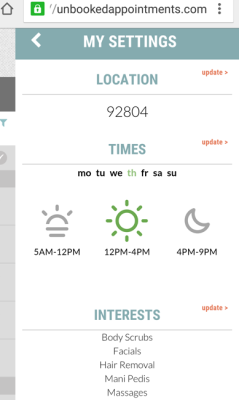 I started browsing with the Unbooked Appointments website, and the first thing I noticed is that you start off sharing your specifics.
First, enter the furthest you're willing to travel to pin point locations.
Next, when are you available? You can select specific time frames that coordinate with your schedule.
Finally, they want to know what services you'd be most interested in to narrow down your search. Besides just beauty and relaxation services, they do offer exercise classes, outdoor activities and more.
Once you have your specifications in, your selected matches will flood your screen. You just have to select a service, time frame and location that is convenient to you.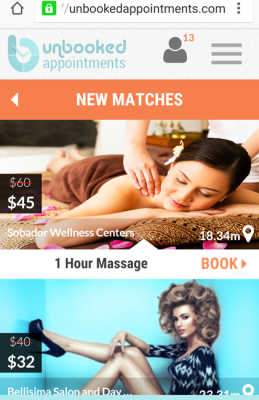 With the Unbooked Appointments website, you actually save on selected services. For instance, I chose to get a Gel Manicure/Pedicure with Nails by Jordan in Huntington Beach. Typically that service is $50, however with the Unbooked Appointments website, the service sold for $40. One thing to remember, tip is not included in the Unbooked Appointments pricing.
Checking out new salons can be fun. I had never heard of Nails by Jordan before, so I was quite excited to go and experience a little peace and relaxation. Driving into Huntington Beach, I found Katie Raber's Face and Body Esthetiques, a wonderful little spa that offers massage, facials and nail services. This is where Nails By Jordan was located.
Check out their fun little boutique I wandered through while I was waiting for my services. They had all sorts of goodies like make up, skin care, facial products, shawls, wraps, jewelry and more.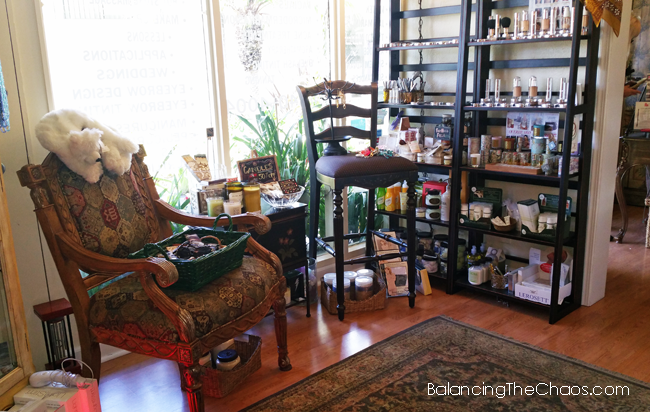 Next, I was greeted by Jordan, a beautifully friendly manicurist who escorted me to her cozy little nail corner. In talking with Jordan, they all have their own space they are free to decorate where the client will be able to relax and unwind while enjoying their selected service. Since my little man was under the weather with pneumonia, I took him with me since the hubster was working, but he was welcomed and even sat patiently playing his minecraft game while Jordan and I chatted.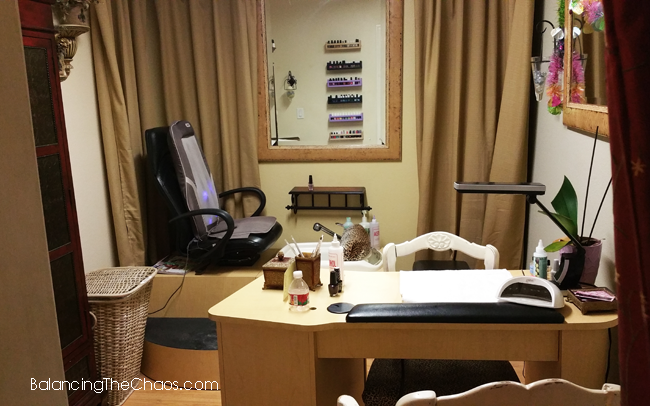 We started off with a spa pedicure where I received a lovely massage in the heated chair you see in the above photo off to the left. Quite comfortable, I relaxed as she worked on my tired feet. When we moved onto my manicure, we quickly shifted to the table you see to the right and began beautifying my fingertips. I must admit, I like this set up much better, doing one at a time, because I often feel like I'm stretching and reaching with other salons to get everything done at once – their motto seems to be in and out as quickly as possible. Isn't the point to relax?
At the end of my services, I did feel relaxed and comfortable. Thanks to Jordan for a wonderful afternoon and to my friends at Unbooked Appointment for another excellent service.
If you're thinking about getting services done, or trying out a new salon, I'd highly recommend Unbooked Appointments. Having worked them in the past, I know for a fact they deal with locations that offer the best in customer service, relaxation and more. If there is an issue, contact them directly and they'll make sure you will leave satisfied. To find out more, visit their website: UnbookedAppointments.com
Disclaimer: I received complimentary services via Unbooked Appointments to sample their unique services and share my honest, personal experiences. No other form of compensation was received.