While traveling on our summer road trip, we decided to stop at Denny's for a great quick breakfast on the go since we were invited to stop by for a family meal and find out about their SoCal Summer Promotion. Did you know that right now Denny's locations in Southern California are offering guests a chance to win four tickets to Knott's Berry Farm.
If you stop by your local participating Denny's restaurant now through September 7th, request a Knott's Berry Farm themed coloring sheet and fill out the entry form for a chance to win a great family fun day out at Knott's. One winner will be chosen from each of the 169 participating Denny's restaurant so if you are in vicinity of several different Southern California locations, you increase your chances of winning. Why not, the value of a family 4 pack of tickets to Knott's Berry Farm is currently $268.
With the partnership between Denny's and Knott's Berry Farm, guests can save $24 off a regular Knott's admission now through December 31, 2015 with the coupons available at participating restaurants.  Knott's offers families a variety of fun including the new 4D interactive ride, Voyage To The Iron Reef and all new summertime shows and entertainment.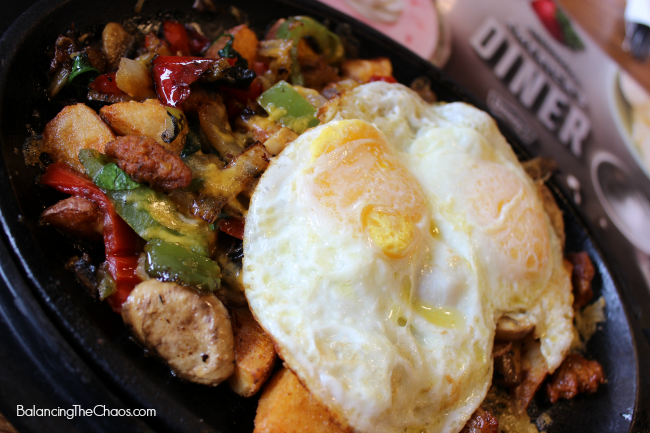 Hungry and in the mood for something a little different, I selected the Santa Fe Skillet that was loaded with chorizo, home style potatoes, onions and peppers topped with two over easy eggs. I decided to add a few tortillas to create my own mini breakfast burritos.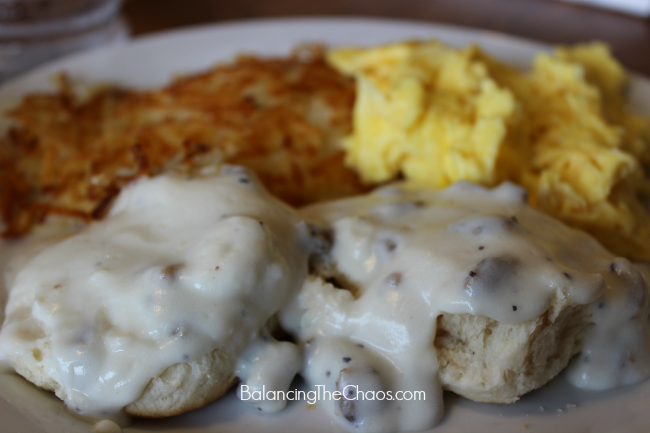 The hubster went for his favorite – biscuits and gravy with a side of egg.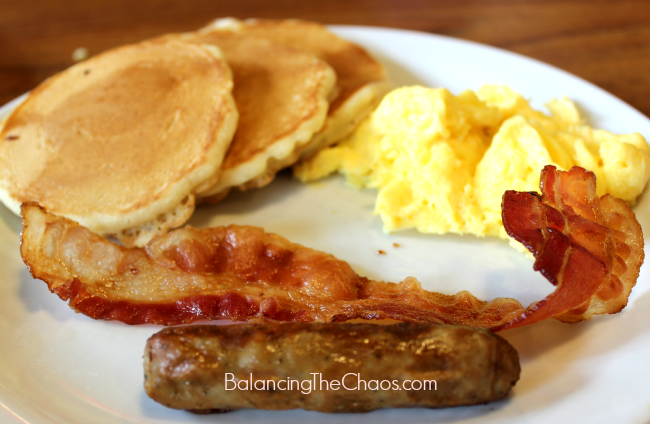 I love the fact that the kids can mix and match their breakfast options with the Build Your Own Jr. Grand Slam. My big boy was able to pick out his three favorites: eggs, silver dollar pancakes, a sausage and bacon.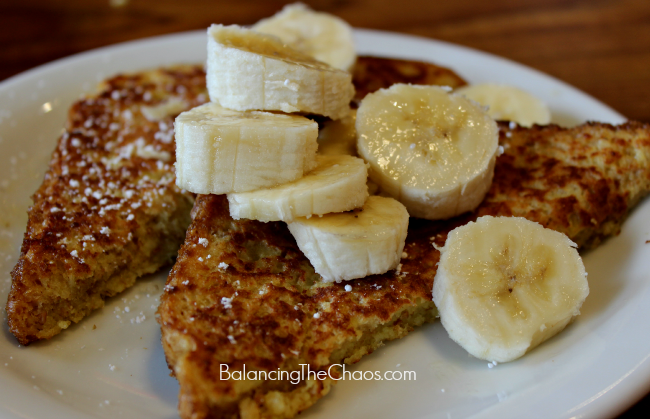 My princess had her heart set on a cinnamon roll, but decided on the Jr. French Toast with sausage and hash browns (we substituted the eggs since she isn't a fan).
I didn't realize Denny's has updated their menu to add nutrition guidelines graphics to their entrees. While browsing I discovered the color and graphic coded box that shows which items are from their fit and light menus. A great way to eat out AND stay on track with personal dietary goals.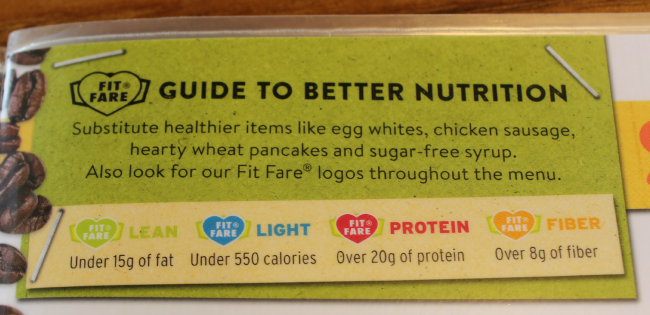 Typically we venture to Denny's every so often because the kids just LOVE their mac n cheese. For some reason, I just can't seem to get it "right", so we indulge them in their favorites, but now with Knott's Berry Farm family ticket giveaway, we have another reason to stop by more often.