During the summer months we tend to get away from our typical routines. Specific bedtimes have disappeared, because were either on the run or out playing with friends. When it's hot, the kids have been either in the pool, or in the air conditioning with their pastime of choice – their ipads and other electronics. To keep their brains from becoming completely sucked into minecraft and minecraft videos, I've been occasionally breaking out a couple of Achieve! Workbooks I received earlier in the year.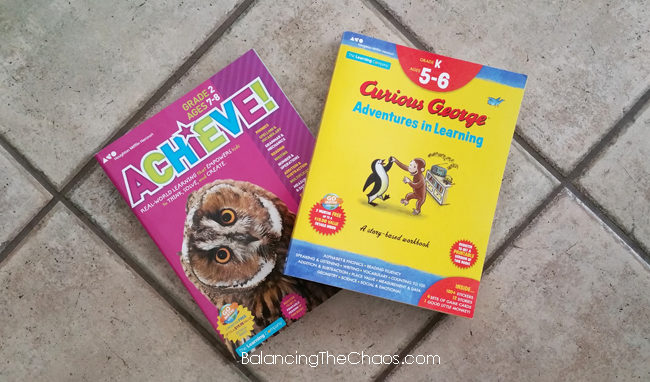 The Achieve! workbooks are a series of grade level workbooks full of fun vibrant pages with real world learning and activities designed to make standards based learning appealing and accessible.
Some of the classroom topics covered include:
reading fiction and non-fiction
persuasive writing
math modeling
scientific inquiry
citizenship
money management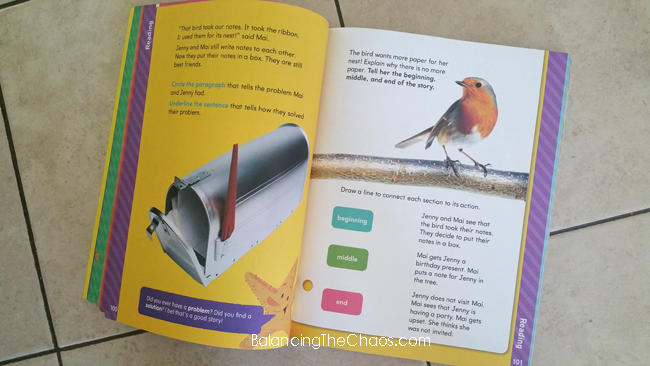 My now 2nd grader wasn't too keen on the idea of putting down his iPad and starting this workbook. But once he started a couple of pages, he seemed to enjoy himself and kept going.
The Achieve! workbook series was created for Grade 1, Grade 2 and Grade 3, while the Curious George Adventures in Learning workbooks are specifically for Pre-k, Kindergarten and Grade 1.
If you have a young learner that loves Curious George, the Pre-K, Kindergarten and Grade 1 series based on the silly monkey would be perfect for them. Each Curious George Adventures in Learning workbook contains contain mini-stories that focus on math, reading and science.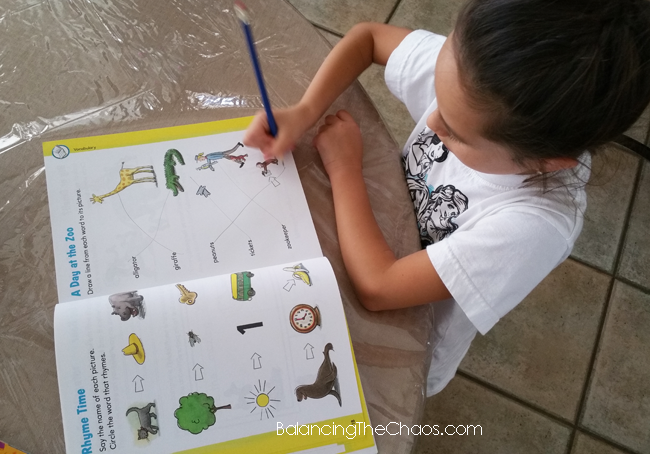 As you can see, my now 1st grader quickly flipped through pages and pages, enjoying herself as she matched, rhymed and dove into stories of Curious George.
We have a big summer RV road trip planned and you'd better believe I'm bringing these books for continued learning and getting the kiddos back into somewhat of a school routine.
The Achieve! workbook series and Curious George Adventures in Learning workbooks are available for $12.99 at https://www.hmhbooks.com/workbooks/. Want a sneak peek? Check out their website for sample downloadable pages.
Disclaimer: We received sample copies of the Achieve! workbooks and Curious George Adventures in Learning series to share our experiences, however no other form of compensation was received.