With my daughter studying to be a Prima Ballerina, I was thrilled to hear that the American Ballet Theatre will be returning to Segerstrom Center. They will be premiering an all new production of the classic ballet – The Sleeping Beauty March 3 – 8.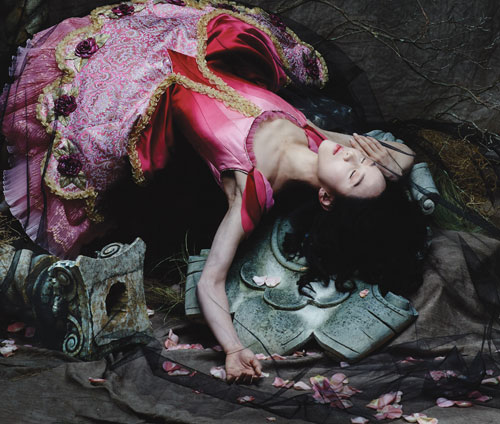 The American Ballet's return to Orange County from March 3 – 8 marks the company's 23rd visit to the Center. Pacific Symphony will perform the beloved score by Tchaikovsky. Sets and costumes are by Tony Award®-winning designer Richard Hudson.


"I have long wanted to choreograph a version of The Sleeping Beauty," said Ratmansky. "Tchaikovsky's complex score and Petipa's choreography represent the highest achievement of Russian classical art. It symbolizes the harmony and magic of classical dance for me." 
I feel getting our youth involved in the arts and opening their eyes to theater and dance just enhances their minds, as well as puts a little fire under my ballerina in training. One day she hopes to become as beautiful and as graceful as a dancer as those in the American Ballet.
Tickets for American Ballet Theatre's The Sleeping Beauty start at $29 and are currently on sale and are available at SCFTA.org, by calling (714) 556-2787 and at the Box Office at 600 Town Center Drive in Costa Mesa. For inquiries about group ticket discounts, call the Group Services office at (714) 755-0236. The TTY number is (714) 556-2746. Free Preview Talks will be conducted one hour prior to each performance. Artists and program are subject to change.
About the American Ballet: 
American Ballet Theatre is one of the great dance companies in the world. Few ballet companies equal ABT for its combination of size, scope and outreach. Recognized as a living national treasure since its founding in 1940, ABT annually tours the United States, performing for more than 400,000 people, and is the only major cultural institution to do so. It has also made more than 30 international tours to 44 countries as perhaps the most representative American ballet company and has been sponsored by the State Department of the United States on many of these engagements.
Over its 75-year history, the Company has appeared in a total of 132 cities in 44 countries. ABT has also appeared in all fifty states of the United States. ABT has recently enjoyed triumphant successes with engagements in Brisbane, Abu Dhabi, Beijing, Hong Kong, Moscow and Tokyo.
On April 27, 2006, by an act of Congress, American Ballet Theatre became America's National Ballet
Company®.