The Los Cerritos Center is teaming up with National Geographic Kids to offer shoppers and their children a unique interactive learning environment with demonstrations, games, crafts and music. Kids Club Events are free to the public and available once a month.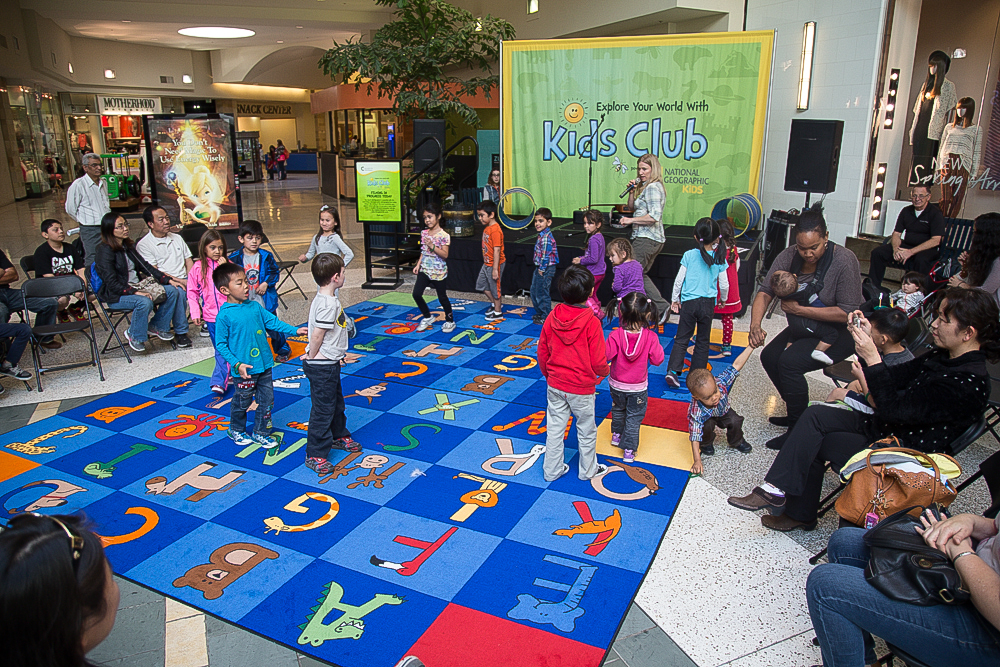 Kids Club will be out of this world in February and diving into the rain forest in March with interactive games and activities that focus on discovery through play. The journey through space will continue at Kids Club on Saturday, February 14 with an interactive presentation on all things space and the final frontier. On Saturday, March 14, Kids Club will explore the exotic plants and animals of rainforests through special demonstrations and activities.
All Kids Club events are free and take place from 11 a.m. to 12 p.m. inside Los Cerritos Center. The events are best suited for children ages 3-12.
Families can partake in Kids Club activities at home. Fun interactive materials are available online, at the mall and as part of the Kids Club Newsletter. For a full list of Kids Club dates and times and to join the club for free, visit www.MallKidsClub.com/ShopLosCerritos and follow on Facebook and Twitter to receive the most up-to-date information.
Kids Club 2015 Calendar
Saturday, February 14 11 a.m. – 12 p.m.  Theme: Space
Saturday, March 14  Time: 11 a.m. – 12 p.m.  Theme: Rainforests
###
The National Geographic Society has been inspiring people to care about the planet since 1888.  It is one of the largest nonprofit scientific and educational institutions in the world.  Its interests include geography, archaeology and natural science, and the promotion of environmental and historical conservation.
Los Cerritos Center is a high-performing 1.2 million square-foot super-regional shopping center is located in the mid-section of the Los Angeles/Orange County metropolitan area just off the 605 Freeway at South Street and across from the Cerritos Auto Square, the most successful regional auto mall in the world. The center features three department stores including Nordstrom, Macy's, and Sears, plus a large-format Forever 21 and more than 180 shops and restaurants.