The whole reason behind the two week long road trip – visiting friends in Deer Park, Washington. One of my husband's old co-workers moved his family to Deer Park, Washington and built a beautiful log cabin home.  They had been inviting us over and over again to come up and visit, that we finally jumped at the chance for a road trip.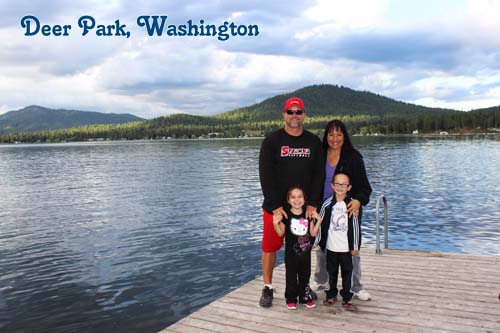 So first off, we have to thank Jeff, JoAnna and Noah for inviting us up to Washington to visit them, and for encouraging us to go on this amazing family adventure.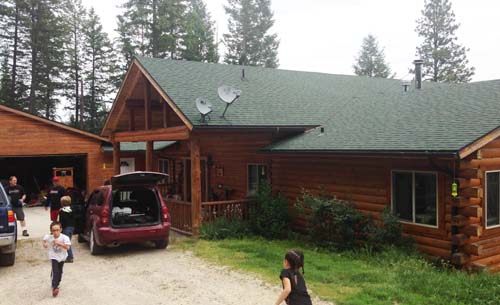 We finally make our way into the cute little town of Deer Park.  When we got close, JoAnna told us to give them a quick call so they could meet us.  Little did I know that we'd drive right by, because they aren't off the main road. Out the come flying on ATVs to guide us down to the house.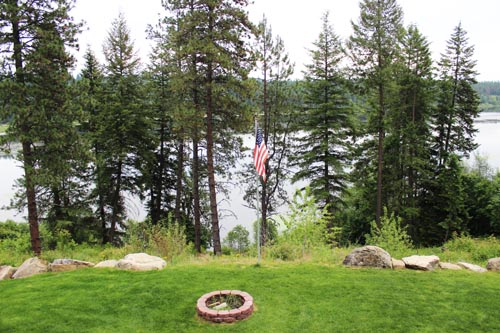 So excited to see them, because it had been more than 7 years (and three kids), we barely came up for air, chatting away.  Their house – stunning!  I was so impressed that Jeff hammered each beautiful log into place by himself.  And the view – check out the above picture of their back yard.  Yes, they are right on the lake.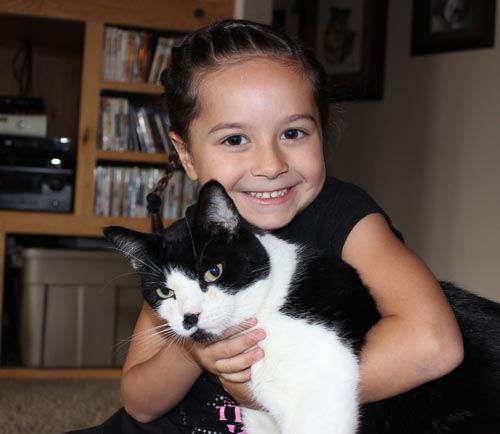 Like me, JoAnna has a love of nature, specifically wild life and pets.  She lovingly takes care of cats (my daughter fell in love), two dogs, a rat, hundreds of local birds, her own 45 chickens which produce up to 25 eggs daily, and any other critter that comes her way.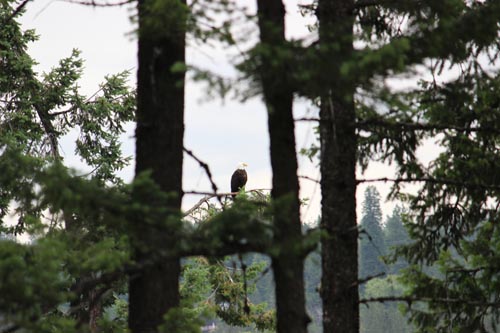 Apparently a regular visitor to their back yard, this beautiful bald eagle.  On the hunt for breakfast, this bird sat perched on that tree branch for quite a while.
(Go to page 2 for more)