An infant's delicate teeth usually do not gain much attention until the pain of teething begins, yet the battle against tooth decay begins much earlier. In recognition of National Children's Dental Health Month in February, nonprofit MOMS Orange County invites mothers to explore infant dental health, which begins during pregnancy — a facet of prenatal care that surprises many families.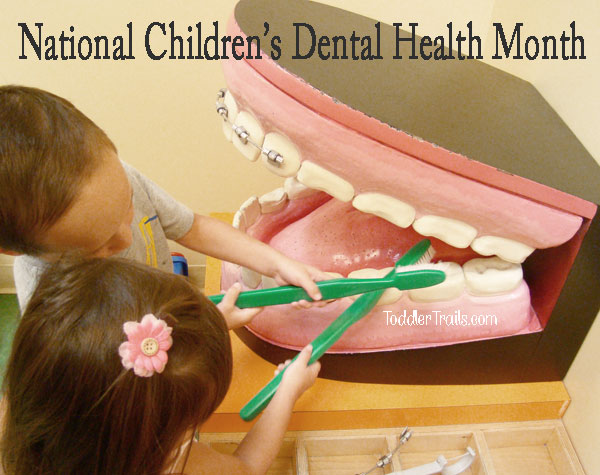 A mother's commitment to maintain a healthy mouth is the first step to keeping her baby's mouth healthy. The primary stage of tooth development begins in the fetus at about six weeks of age, when the basic substance of the tooth forms. This quick video demonstrates how to protect babies teeth while pregnant and after birth.
During pregnancy, hormonal changes can trigger pregnancy gingivitis, a risk factor in developing gum disease. Up to 75 percent of pregnant women experience this oral illness, according to the American Dental Association.
Not only does pregnancy gingivitis cause bleeding gums and contribute to dental decay, the condition could affect the health of the developing baby. Some studies indicate that children of mothers who don't treat their own tooth decay experience four times the risk of decay. Plus, the American College of Obstetricians and Gynecologists warns that women with gum disease may face premature delivery and low birth-weight infants. This is yet another reason that prenatal medical care is essential — and why the American College of Obstetricians and Gynecologists recommends routine dental health assessments during pregnancy.
Other factors up the chances of newborns developing tooth decay, too.
Smoking can lead to dental health problems — plus a whole host of other developmental issues — during pregnancy. Even some medications can affect the development of a child's teeth. According to the American Dental Association, pregnant women should receive the commonly prescribed antibiotic tetracycline or even some over-the-counter medications taken to soothe cold and flu symptoms. Mother-To-Be, a service of the Organization of Teratology Information Specialists, offers fact sheets about the risks associated with certain medications, herbal products and vaccines, but the organization advises mothers-to-be to use the information as guidelines only and talk with their health care professional before taking any medication or supplement.
At MOMS Orange County, clients are urged to practice oral health habits including brushing their teeth twice a day, flossing at least once a day, eating a balanced diet, limiting between-meal snacks and getting regular dental checkups.
Finally, the saying, "You are what you eat" applies here. What a woman eats during pregnancy can affect the development of her baby's teeth. Pregnancy is a time to focus on nutrition and eat plenty of foods rich in beta carotene, calcium and vitamins A, C and D. These nutrients are abundant in staples, such as yogurt, eggs, spinach, yellow and green vegetables, milk and citrus fruits.
This article was written by Pamela Pimentel, RN, CEO of MOMS Orange County, with over 38 years of experience in maternal/child health; an expert when it comes to mothers and babies. Since 2000, Pimentel has led MOMS Orange County in helping at-risk mothers and their families have healthy babies through the nonprofit's services of providing access to prenatal care, health screenings, infant development screenings, health education and referral services through monthly home visits and group classes. Among her many awards and accolades, she has been honored as March of Dimes Nursing Executive of the Year, as the National Latina Business Woman Leader of the Year, and with Senator Lou Correa's "Women Making a Difference" Award. To learn more about Pimentel and MOMS Orange County, visit www.momsorangecounty.org.